Adam Benko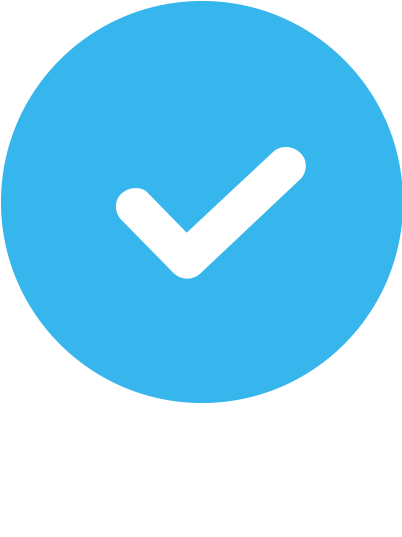 Verified
12 Reviews
About Adam
Hello
My name is Adam Benko. Exercising, living a healthy lifestyle is my passion. I love what I do and I love to help others.
I'm a 30 year old Professional Personal Trainer, originally from central Europe, a classically trained athlete who has been heavily involved in training men and women of all ages, from teenagers to senior as well as in all fitness levels from the very beginner to the more advanced. If you are new to the Fitness World and would like to lose weight, get in shape, gain muscle mass, tone muscles, increase, flexibility, core strength, reduce waist size or just feel better, please don't hesitate to contact me. Over the years I have helped many people to get in their best shape ever!
Let me help you to reach your fitness goal and to become the best version of yourself!


I can:
· offer you indoor or outdoor exercise programs tailored and customized to meet your needs
· meet you at your favorite gym or you can come to me as I have memberships in many area gyms.


We meet for an initial consultation and fitness assessment followed by the formulation of reachable goals and a workout plan to achieve the desired goals.
The initial training session can be completed immediately, or we can set up an appointment for that first session. It's as simple as that.
Areas of Expertise
Core and Balance

Strength Training

Weight Loss

Boxing

Muscular Definition

Muscle Gain

Kickboxing

Cross Training
NCCA Accredited Certifications
NASM Certified Personal Trainer
Who I Especially Like Working With
Actors, Beginners, Bodybuilders, Brides-to-be, Cancer Survivors, LGBTQIA, Men, Middle-aged, Military, Models, Overweight/ Obese, Runners, Seniors, Student-athletes, Women, Youth
Additional Languages Spoken
Hungarian, Spanish
Training Areas Served
In-home or Outdoor Personal Training
No matter what your goals are, Adam can help you with them. He knows how the body works, and he knows how to identify what your body needs. He identified my back as my underdeveloped feature, and 18 months later, I love doing back and I love the results. My favorite thing about Adam's coaching style is that he does not coddle you. He strikes the perfect balance ofpositive motivation and telling you like it is. My body is better because of my time with Adam. Thanks, man!
I am a marathon runner and found that I couldn't improve my time and felt more and more difficult to achieve my goal. Then I was advised to work with a trainer in order to develop my muscles and get stronger. So I found Adam online, we scheduled a meeting and right away he understood my needs and prepared a program for what was best for me. Very quickly my body changed, so toned and so strong. I can run with no pain anywhere and it even improved my breathing. So since I am still working out with Adam and I am not giving up . If you really want to get toned, gain muscles or just stay healthy, Adam is the trainer you need.
Adam's a personal friend I've known for years. I can say he is one of the most dedicated trainers I've ever met. He's knowledgeable (you can't get ripped like that unless you know what you're doing), dedicated (he's been doing this for years), and I've seen the results. Did I say, "Great pricing too!"
I started to work with Adam since February 2018 and three months later you can see the progress already! I wanted to focus our work on my abs because that was the area I wanted to improved after having my first baby. But Adam educated me and clarified a lot of myths I used to have about abs workouts. We moved forward to a full body balanced workout plan and I was very pleased to see how my waist sized reduced as we strengthened my core. We have met my initial goals and now I am working towards a new set of fitness goals. Thanks Adam! See you at the gym!
Adam is an amazing Coach, Personal Trainer, and Friend. I have had many Trainers over the past 10+ years and I can honestly say that Adam is the most experienced to date.
I began training with Adam Benko 4 years ago at his gym in Hollywood Beach, FL. Adam was extremely knowledgeable and demonstrated that knowledge in the "proper exercise form", explaining the benefits of the program, (long and short term), as well as setting expectations and goals. I found it remarkable the Adam would actually workout with me in my sessions, working out with each client shows his level of fitness. Adam is engaging, focused, driven and a trainer you will enjoy working with, regardless of age, whether you are a beginner, intermediate or at an advanced level of training.
Adam is an awesome trainer, he is very focused.
Adam Benko is first class professional. He is one of the best trainers I have ever encountered. He is knowledgeable, professional and a great motivator. Very highly recomended.
Back in 2014 when I had my first session with Adam. He was my personal trainer until end of 2016. Unfortunately he moved away from South Florida. I still can't find anybody like him! He definitely knows what he is doing! This guy has a great personality and awesome energy! I can highly recommend him for anyone who needs help with fitness! Very reliable guy!
Adam is great to work with. He made me feel very comfortable and was completely non-judgemental. The exercises we did were tailored to my being completely out of shape and were actually fun. It was great being able to have a guided workout outside in the park because I really do not like gyms. I'm now in a 34 jeans down from 38. Adam is awesome.
I moved from Atlanta to South Florida several years ago and was in search of a trainer who was knowledgeable, experienced, motivating and easy to work with. I had personal exercise and diet goals, but also realized that I was in need of professional feedback to help me improve in the areas of "form", varieties/types of exercises as well as more attainable/realistic goals, both short term and long term. Adam provided an introductory session which covered topics ranging from personal goals, the necessity for stretching, warm-ups, diet and sleep. Adam is charismatic, fully engaged, provides great feedback, (positive as well as corrective), pushes his clients, and for me, provided everything I was seeking in a trainer. He is a Five Star trainer
I hired Adam as a trainer for my husband who had really been struggling in the gym with injuries. Adam is extremely knowledgeable, patient. From day 1, my husband came home from the gym & was EXCITED to go back which was definitely a first. Before Adam, he'd absolutely hated to work out because every time he'd go to the gym he'd tweak his shoulder or elbow and then would be down for weeks. Adam has changed all that and this is the 1st time since I've known my husband that he actually looks forward to sessions with Adam. I wish I could give him 10 stars!