Jean Fernandez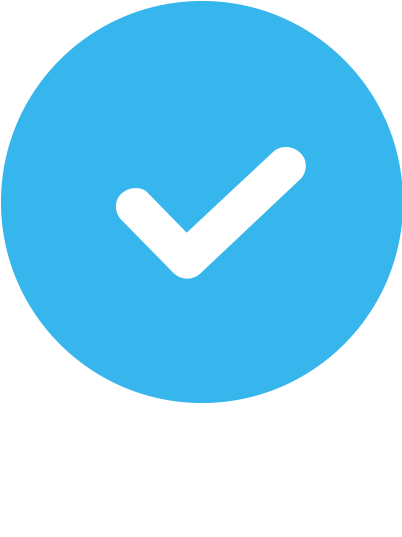 Verified
20 Reviews
Outdoor & In-Home
Gym
About Jean
I am a men's physique IFBB Pro and a NASM certified personal trainer with 20 years combined experience in the realm of fitness, nutrition, weight loss, weight gain, sports performance and over all health. I take a "no nonsense" approach to fitness and living a healthy life style in general. Cutting corners is not part of the deal. My primary focus consists of client results and the end goal is to help individuals become a healthier version of themselves. If you don't succeed, I don't succeed!
**My apologies for any confusion, the facility where I see my clients does require a membership.**
iamjp2.0
My favorite exercise
High Intensity Interval Training
My favorite quote
Don't rush the process, Trust the process.
My training philosophy
If it doesn't challenge you, it doesn't change you.
My training experience
I have worked with a wide spectrum of clients ranging from youth athletes, postpartum clients, weight loss clients, weight gain clients, general population.
Areas of Expertise
Core and Balance

Nutrition

Strength Training

Weight Loss

Muscle Gain

TRX

Sports Performance Training

Myofascial Release

Wellness

Posture
NCCA Accredited Certifications
NASM Certified Personal Trainer
Additional Languages Spoken
Spanish
3020 W Kennedy Blvd
Tampa, FL 33679
No Gym Membership Needed!
In-home or Outdoor Training
Session Surcharge: $10
I just started with him and I already see results. He provides meal plans that are easy to fix and stick to not like others that you would need a whole day trying to prepare the meal. He definitely keeps me motivated and is tough and that's what I need. He not only provides a workout but he takes the time to teach me how to do it properly. Although, I tell him multiple times a workout I hate him lol, he says yes but you will love me in 4 weeks, and if we keep on this path, I absolutely will. I would recommend him to all my family and friends. If you want someone as dedicated to you as you are to getting healthy, this is your guy!!
This guy is the best personal trainer that I have had. He's friendly outgoing he knows what he's doing. He helped me to get in shape for my up-and-coming professional boxing fight. I recommend him to anybody!
I've had a handful of personal trainers but JP really made the difference in how I viewed training. He really made sure our workouts were catered to MY goals. He was easy to get a hold of and always was there if I had any questions! If you're looking to make some changes and die a couple times during your workout JP is great!
JP is a phenomenal trainer. I booked him for two sessions when I came to Florida on a business trip and I'll never forget that these were by far the best two work out sessions I've had in as long as I can remember. He pays close attention to detail and definitely knows what he's doing. I recommend him!
I love the intensity and pace of the workouts. I struggled for years on my own trying to tone and tighten. After working out for 2 months with JP the results have been mind blowing! I highly recommend JP to anyone and everyone.
Great guy, very patient will work with you and get you in great shape HIGHLY RECOMEND.....
I love him! He is awesome person!! Will definitely get you motivated to lose weight and get fit!!!!! Great personality very easy to get along with!! Speaks English and Spanish!! Told him what I was looking for in results and jp helped me accomplish my goals!!
He actually motivates me a lot and been going to him working with him ever since
Had a great first session! Really enjoyable workout with unique exercises and he really pushes you!
Very good trainer I've been working with him for 3 months and I've gotten real results. I would Definitely refer him to my friends and family.
Couldn't ask for a better personal trainer!! Knows what he is doing and explains and teaches you with actual facts!! Highly recommended!!! #teamoverall
I found Jp from a friend that referred me, my main focus was to work in losing belly fat and tightening my abs. He was very nice and easy to talk to and his work out plan was very easy to follow outside of my training sessions with him. He showed that he cared about my results and meeting my needs. He also recommend a diet for me to follow that helped me along the way.. overall I am improvements my belly fat and my abs are coming in little by little! I will refer him to almost anyone to be honest!
I don't know where to start, Jean and I have been working out for almost 2 months and I lost close to 12lbs in body weight. Looking lean and toned from head to toe and being able to inspire my wife and friends also to get in shape is the best feeling ever, it's a lifestyle and Jean makes sure I'm on point 24/7 with my diet, training and also recovery, being able to have Jean on side has helped to stay motivated and committed to achieving my goals, I'm excited more than ever for our future sessions as we are looking forward to make even greater progress. Thanks Jean you are the best ever.
JP will help you reach your goals! He pushes you to the next level, is motivating, and positive. Great trainer definitely recommend him. Also great therapist :)
I've been training with Jp for the last 5 years not only is he a great trainer but he is also very professional and fun to train with when I first started training with him I was amateur boxer I'm now a professional boxer and have been undefeated since I've started training with him if your ready to have a hard but fun and amazing work out then this is definitely the guy to go to ??
Jean is honestly the best trainer out there, he keeps your mind focused as well as your body! I completely recommend him to any and everyone. Hands down the best trainer around! You won't be disappointed!
The hardest thing about working out is finding the right trainer, many people have the knowledge but very few can put that knowledge into a fun and motivating workout. Jean as without the best trainer I've come across, he has knowledge, and he knows how to motivate you. He puts his methods to work personally, and he is there to push you in a positive manner to become a better person. I cannot say enough good things about this man! If you're unsure of whom to hire, you need not look any further than right here!
JP is an excellent trainer. I have done a couple of sessions with him. He motivates you. Gives great advice. He pushes you to do your best. I would recommend him to anyone looking for a trainer.
I started training with Jean a few weeks ago and I am happy with him as a personal trainer. He knows what he is talking about with regards to body building, strength training and cardio, and builds work outs well for my condition level and training goals, which in my case is to build muscle and hopefully reduce body fat (%) in the process. He pushes you to your limit for sure in the workouts lol, but that's kind of the point. But he does it in a friendly and encouraging way. I always feel pretty beat up at the end of my training days with him, and I'm happy to do because that tells me that it was money well spent.
I have been with JP for about two months and he is one of the best trainers I've been with. He really looks out for you and you do see and eventually get the results you want. He is knowledgeable and knows things that only comes with many years of experience. Highly recommended.
Are you a trainer?
Get new clients. Change lives.