Daniel Larson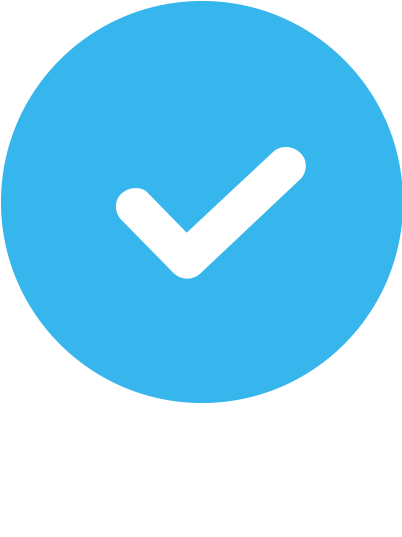 Verified
14 Reviews
About Daniel
Hi I'm Daniel, certified virtual/online personal trainer, nutritionist, and health coach. I specialize in weight loss, firming and toning, and athletic performance. I have over 20 years experience in the health field, and have a passion for helping my clients with changing their body and health through exercise and habit change. I believe the biggest change happens when you create the proper mindest for success! I love what I do and am blessed to know that every day I wake up i get to help someone get better. I haave a backgound in athletics and like to make my sessions as fun as they are challenging!
My favorite client story
My most recent success story lost 20lbs and 22 inches in her first 4 months!
My favorite exercise
I love the pushup! It can be done anywhere and works so many muscle groups!
My favorite quote
Whether you think you can, or you think you can't, you're right.
My training philosophy
Meet the client tight where they are at to start. Establish a baseline of ability and gradually progress on each exercise and the client gets stronger and more accustom to the workload.
My training experience
I have been a personal trainer and health coach for the past 20 years. I have worked with hundreds of clients of all ages and abilities both online and in person.
Areas of Expertise
Strength Training

Weight Loss

Core and Balance

Nutrition

Flexibility and Mobility

Boxing

Muscular Definition

Muscle Gain

Kettlebells

TRX

Functional Training

Sports Performance Training

Cardiovascular Conditioning

Injury Prevention

Stress Reduction

Wellness

Corrective Exercise
NCCA Accredited Certifications
ISSA Certified Personal Trainer
Additional Certifications
ASFA Certified Personal Trainer
Who I Especially Like Working With
Actors, Beginners, Bodybuilders, Brides-to-be, Law Enforcement, Men, Middle-aged, Military, Models, Overweight/ Obese, Student-athletes, Women, Youth
Medical Conditions Experience
Anxiety, Asthma, Back Pain/Issues, Cancer, Celiac Disease, Depression, Diabetes, Headaches/Migraines, Joint Pain, Lower Body Pain/Issues, Neck Pain, Obesity, Piriformis Syndrome, Plantar fasciitis, Postural Issues, Prediabetes, Pregnancy, Rotator Cuff Issues, Shoulder Issues, Stress
Training Areas Served
In-home, Outdoor or Virtual Training
In just 4 short months of joining Daniel's boot camp class, he has helped me lose nearly 20 pounds and over 30 inches! I've lost fat and gained muscle. It's a great feeling when you start to see muscle definition. Daniel pushes you to work hard and is very encouraging. My whole perspective on working out has changed and I look forward to every session. He has also been very helpful with the nutrition aspect of becoming healthier. I highly recommend Daniel as a personal trainer. He's excellent at what he does and he's a great person!
I have been training with Daniel Larson for the past year. I know that I would never have achieved the level of fitness and wellness I have at my age, (currently forty-nine) if not for the personal attention given in my training sessions. Daniel is always very encouraging and has a vast knowledge of his profession, I would recommend Daniel in a heartbeat. I aim to continue to train and maintain a good level of fitness with their help for a long time to come.
I have worked with Daniel Larson as my personal trainer since April 2013. He has really made a difference in how I feel about exercise. It's not so boring anymore! He really does makes it fun to work out! Daniel is VERY knowledgeable in nutrition which goes hand in hand with personal fitness training, so this keeps me in line learning about what to put into my body as well as when! I highly recommend Daniel to any age group for fitness training as he customizes the work out to each person as needed and consistently monitors the progress. If you want to add muscle, lose weight or gain weight, Daniel Larson is here for you.
The best of the best! Daniel has helped me reach my goals in just a few short months. I have went up in weight and gained muscle faster than I ever thought I would. He focuses more than just what happens in the gym, he maps out exactly how your diet should look like in order for you to meet your goals in the healthiest way possible. He has made my journey exciting and has never stopped encouraging me since day one. No matter your goals, Daniel will get you there faster than you think! He's more than just a trainer, he's a friend as well.
I've had the pleasure of working with Daniel as my personal trainer for two months now. During my first 30 days, I lost 11lbs, lost 6% body fat & increased my strength & endurance drastically. In the second month, I've continued to drop weight without losing any muscle and I can really see the difference in my body in such a short time. Daniel's workouts are well balanced, specific to your goals, have a great variety, and progress naturally to develop your skills. In addition to the amazing training sessions, Daniel is very concerned about preventing injuries & keeps my safety & health as a top priority. I would highly recommend Daniel as a personal trainer for anyone truly dedicated to getting healthy & fit.
He is the best personal trainer i have had, and I had a few. Here is why. Its hard to find someone who is committed. Daniel is punctual (90% of life). He walks in with energy, lifts my spirits when I am down, and I have been on many occasions, makes me smile before he starts going through my routine, which, by the way, is well-written up for me, with a little note on the side giving each day a unique name. He takes into consideration what's best for the client, he talks to you, discuss your needs, goals, long term, short term, your commitment to be healthy, he encourages you to do your best, he is very health conscious. He spends the time trying to encourage you to do the best for yourself without going over the limit. I am sure this can be said about a lot of trainers but sustainability is something that does not often last long after clients are recruited. Daniel is not one of those trainers. The intensity is still there, his commitment to me is even higher, never let's me give up-a gentle "pusher" with only positive thoughts. He helps me with my "diet", nutrition, advises me on great health foods without "stepping over the line". He became a friend without losing his professionalism. He never watches the time, never in a hurry to rush you through the session, money obviously is not his primary and sole goal, it's seeing the look of health and satisfaction on his client's face. In addition, there is one special thing-he takes me to the point where I actually like exercising, it's not so much repetition but quality of each exercise-when you are just about to say "one more push up and i am going to quit", at the point where i would give up and give out - he lets up at that precise moment as if he read my thought, which puts a smile on my face and encourages me even more. He knows his stuff, is great to work with, and is simply the best. Ladies, guys, if you need a great trainer, a great guy, then I can tell you Daniel is the man!!! Commitment is his virtue, result is his gratification.
Daniel has been motivational and patient with helping my wife and me improve our health!
I have been training with Daniel Larson for the past year. I know that I would never have achieved the level of fitness and wellness I have at my age, (currently forty-nine) if not for the personal attention given in my training sessions. Daniel is always very encouraging and has a vast knowledge of his profession, I would recommend Daniel in a heartbeat. I aim to continue to train and maintain a good level of fitness with their help for a long time to come.
Daniel is a wonderful trainer. He is very encouraging and makes working out fun. He customizes the exercises to the clients needs. He also is very helpful with nutrition and diet.
Daniel is a fantastic trainer and nutrition expert. He creates a personalized exercise program targeting exactly what you want to work on. He's reliable, supportive and totally committed to your health and fitness. I'm in the best shape of my life! Best personal trainer around!
Very professional and caring. Makes working out fun while still getting results. Very highly recommended.
I have been training with Dan for over 3 years and when I started I was in moderate shape for a middle aged non athlete male. I really had no specific goals but to make my core stronger. With a variety of exercises, nutrition and advice I have been able to lose weight, build muscle and be in the best shape of my life. Dan is timely, considerate and customer oriented which is missing in most service related businesses. I would highly recommend his services.
Thanks to having met Daniel, in the last 5 months, I have lost 22lbs and over 22 inches! Daniel is a great trainer and a very knowledgeable health coach. He has educated and guided me on how to adjust my eating habits and incorporate regular exercise. If something hurts while working out, he always has another way of doing it that would not be painful and yet provide the same results. Seeing the results motivates you to push yourself to workout. We began training in person and now train virtually without missing a beat in the entire process of nutrition and workouts. Working with Daniel has changed my life for the better and I plan to continue seeing results with him. I highly recommend him as both a personal trainer and a health coach. Take a chance and you will not be disappointed!
I started my workout and nutritional program with Daniel about a month ago and the results I am getting are amazing! I have lost more than 10 Ibs and got a toned body in such a short amount of time. Really pleased with him as a coach as he is always encouraging me to achieve my goals. He is the best!!