Donald Cumberbatch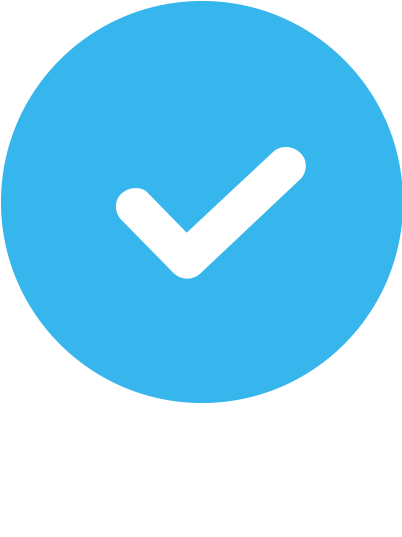 Verified
21 Reviews
Virtual Training Only
About Donald
With over twelve years of fitness related experience and seven years of professional fitness training, I have been helping individuals meet and/or exceed their fitness goals and change their lives for the better. I don't just talk fitness - I LIVE IT!
I am a nationally certified personal trainer by NASM, and I am currently pursing my Exercise Science degree at Georgia State University. I am an avid athlete and enjoy participating in various sports activities such as basketball, flag football, softball, volleyball and soccer, just to name a few.
Areas of Expertise
Core and Balance

Strength Training

Weight Loss

Flexibility and Mobility

Boxing

Muscular Definition
NCCA Accredited Certifications
NASM Certified Personal Trainer
Additional Certifications
CPR/AED
Education
BS, Exercise Science, Georgia State University, expected graduation 2016
Who I Especially Like Working With
Pre/post-natal, Seniors, Youth
Donald is great! I've had a few trainers prior to him but none as professional and welcoming as he. Don't get me wrong, he is tough but caring. He is just as motivated about your journey as you. I would definitely recommend hiring him. Thanks Donald for all your support!"
Donald is an excellent trainer! He has motivated me to work hard and is pushing me to train harder. I love that he comes to my house as I have two small children and don't have the time to make it to a gym. There's no excuse to not work out when your trainer shows up at your door with everything you need!!"
I started working out with Donald while on maternity leave. Unable to leave home during the day, with a newborn, I'm so happy I decided to call Donald. The unique workouts...engaging. The friendly but firm style...motivating. Working out at home...priceless!!! In the month and a half that I've been working out, I've already noticed my clothes are fitting better and most importantly, my strength has definitely improved! Without a doubt, this was money well-spent!"
Excellent, reliable, professional service. Donald takes into account your limitations and pushes you to do your best every time. Workouts are varied enough to be interesting and Donald remains professionally attentive throughout. I highly recommend him."
Very professional and understanding. He actually cares about his clients' health and he makes the workout sessions fun. If you are looking for someone to get you on the right track with fitness he is the person."
Donald is professional, encouraging and I HAVE FUN doing the workouts. I just purchased 12 sessions and thus far I couldn't be more pleased with the services Donald has provided. The workouts are challenging and he keeps things interesting by doing different exercises every session. You really get the attention you should when hiring a personal trainer. I would definitely recommend Donald to anyone.
Donald is very professional and methodical in how he evaluates and delivers his training. He is a great motivator and pushes my wife and I enough to get good results. I have seen great improvements in my cardio in only 3 sessions and my wife is now doing unassisted push ups. Looking forward to working with him over the next 3 months to achieve my goal. He is Highly Recommended . . .
My husband and I have been training with Donald for a couple of months. Donald is always energetic and comes up with creative new exercises to keep things interesting and challenging. We highly recommend him!!
He is a great trainer! He is inspirational, works you hard safely and focuses on your individual goals and needs. Very professional and would recommend him to anyone!"
Donald has been a Godsend to me and well worth the investment into my health! He is the consummate professional and dedicated to help his clients reach their goals. He takes time to understand my medical concerns in a way that protects me from injury and at the same time pushes me to be my best at every workout. I look forward to my continued work with Donald!"
Trainer D, lol that's what I call him is very on POINT. D will get you right towards your goal and will even work with you if you want after you reached your goal. He converses with you off and on but still gets back to the workout. D is inexpensive and a GREAT trainer. He is a hard trainer and will have you sore & sweating afterwards lol. All for a good cause. D comes to my house & bring his equipment with him and we workout in my neighborhood for an hr which is all I really need.
I have worked with personal trainers in the past, as well as attended cross training fitness gyms as well. Donald is by far one of the best trainers I have worked with - he pays attention to form and maximizes his one on one time with his clients. His tailored approach to each individual client ensures the best work out for your time and money. I would highly recommend his services.
Some great things about Donald: -Brings the workout to you! Will meet you at your most convenient location to get the muscles burning. He can train you outdoors or indoors wherever there's enough space. Like one other reviewer said he is a mobile gym! -Professional and courteous with a good sense of humor, appearance wise you can tell he takes care of himself -Flexible with scheduling to help fit your needs -Has all the right equipment and performs a body analysis to let you know where you stand -Easy to talk to. If you want him to turn the intensity up or down he responds while paying attention to your form making sure you do it right with positive encouragement -Organized, you can tell he wants you to have a good experience -Affordable price point I am a beginner to "working out." Though I've tried to stay active my whole life I've never known what to do at the gym or had the confidence to suck it up and do repetitive crunches, weights, lunges, squats etc. Donald demonstrates different moves that work out different areas (cardio, core, arms, legs, etc.) then watches over to make sure I get it done. So far I have had 3 sessions with him and we are working on building a good base so I can reach my goal of lean, strong, and tone.
Very professional and skilled trainer! Donald created a great fitness training program for me based on my current health condition to help me build muscle strength and endurance. I look forward to our workouts each week because I believe with my goal specific fitness program that I will achieve my ultimate goal to have better health, fitness, body physique and a better me. Thank you, Donald!
Donald is everything you can ask for in a personal trainer. He's prompt, professional and knowledgeable. Donald makes the sessions fun, challenging and he also has a good sense of humor which helps to motivate me. I have trained with him for 30 days and already feel stronger. He tailors my program to my specific needs and I'm confident he will help my reach my fitness goals.
I have had several trainers over the years and none have paid attention to details like Donald does. I feel from day one he addressed the issue I had w/o me having to tell him what I needed work on. It motivates me when I am training and he is always a professional and on time. His prices and great for my budget and in the short time we have been training I already see results and I am very satisfied and he is highly recommended!
Donald is very passionate about fitness. He will motivate you to get through your workout and even do the workouts with you! This man practices what he preaches. He lives a healthy lifestyle and you will find him working out to keep his physique on point. He is very encouraging and will tailor your workout to meet your specific goals.
Donald is a GREAT personal trainer! My husband and I are older, and he really customized everything to our level of fitness. He helped my husband get into condition for an upcoming knee-replacement surgery. He made our workouts both effective and fun, and is always so encouraging. If you are looking for a trainer I don't think you can do better than Donald!
Great Experience! WOW, Donald is great very professional and detailed. He is passionate about fitness and the also the goal one is trying to achieve.
Donald is professional, friendly, and knowledgeable. He's good at motivating but also at teaching. If you're prepared to learn then Donald makes sure you have the knowledge and the ability to continue to improve on your own. I personally have some recurring injuries, and with Donald's help I've developed and practiced routines that allow me to avoid them. I'm working out now more than ever, and feel healthier than I have in a long time. I highly recommend him!
After Donald knew what my goals were, we got right to work on changing workouts I did on my own to better meet the goals I set for myself. He's incredibly attentive while working out (we've done only over facetime so far) with form being of utmost importance. It's always better to do 5 reps with good form than 10 with poor form. He knows this and will keep you honest during the workout, but will always be mindful of how you are doing to not overdo anything. He is super motivating both during workouts and afterwards in messages enabling you with extra tips/tricks to keep up your routine. Probably like a lot of folks, I had this apprehension when contacting a random trainer (even with good reviews!) because you never know what it will truly be like. Rest assured though that picking Donald will absolutely be the right call in bettering yourself.
Are you a trainer?
Get new clients. Change lives.