Utah Personal Trainers. Delivered.
Find a Personal Trainer in Utah
Find Your Trainer delivers you the best personal trainers in Utah.
Train with a vetted and certified personal trainer
anywhere - a gym, your house, office, hotel or outdoors.
What Our Clients Are Saying
The Best Personal Trainers in Utah
Utah's Top In-home Personal Trainers
Best of 2017 - Check out these highly rated in-home personal trainers in Utah
Amber Nuckols
(1 reviews)
Sherry Nelsen
Amber is a very professional, funny and genuine person. She is highly knowledgeable about proper exercise, nutrition, and muscle rehabilitation. I came to her after being referred by my spine doctor, due to a bulging L4 and protruding L5 disc. My spine doctor told me that the only thing that would help my spine was to strengthen my core muscles, and she was right, after working with Amber for three months most of the spine issues have disappeared. I have also noticed some additional perks such as I am able to wear a summer dress without worrying about jiggling all over the place or wearing Spanks like body armor. My arms are getting firmer and I am not so self-conscious when I wear a sleeveless top. I am able to wipe my bum properly, tendonitis and frozen shoulder made this difficult, and I have noticed that my upper waist doesn't rub against my lower waist anymore. I am also able to hold my bladder until I am sitting on the toilet. I thoroughly enjoy working with Amber and I highly recommend her as a personal trainer.
View full profile
Tanner Chidester
I come from a family of nine where fitness was of the utmost importance to my family. I have competed at the division 1 level in football and have been coached by some of the best coaches in olympic lifting and bodybuilding. I was also fortunate enough to be trained by former NFL players during my football days.
I studied petroleum engineering in college, but soon realized it was not my passion. Since then I have become a professional fitness model and started my own online fitness business.
I now also train for bodybuilding purposes so I have a deep background on how to lose fat and build muscle, as well as extensive knowledge in nutrition.
My nutrition education typically sets me apart from most fitness professionals. I can teach you how to still be able to eat what you want AND lose body fat, which is usually the goal for most of my clients.
I take a more encouraging and instructive approach. At the end of the day it is your PLAN, I will give you the blueprint but yelling and getting upset isn't my style. If you do what I ask you will get the results you desire. If you don't you will not, plain and simple.
I look forward to working with you!
View full profile
Ryan Carver
I've been working with middle-aged to senior fitness clients for 12 years. I have a Bachelor's in Exercise Science and a minor in Nutrition. My mission is to utilize my knowledge and experience to help you reach your fitness goals safely. I believe that the current aging paradigm is broken and with the right training you can live the life you want on your own terms. If you are ready to transform your life, then I am ready to add the leverage you need to succeed.

I'm not trying to re-invent fitness, just re-packaging it in an easier form to swallow. By combining the right mix of education, practical application, and a little dry humor I'll provide you an experience that will enrich your life through fitness.

Don't worry, I promise the training is better than the jokes.
View full profile
Brian Smith
My objective is to train you to compete at the collegiate level in your sport to reach your full potential. My methods keep injury percentages low and performance levels high. I'm available to help train people who want to lose weight, get toned, or build muscle as well. My main passion is geared towards sports specific athletes but I am qualified to help you in whatever your goals in exercise and nutrition you have. I love fitness and would love to help you get on the road to start seeing real results through your hard work and efforts!

I have a strong belief in beginning at functional training to eliminate any synergistic dominance with in the body through proper technique in lifting and through balance and flexibility. Varying techniques follow depending on the goal of the individual.
View full profile
Jonathan Glick
When you train with me, expect results! I help you create a foundation of fitness and take an integrated approach using proven methods and training techniques to help you get in the best shape of your life.

I don't believe in a specific approach, I believe in an INDIVIDUAL approach to fitness. What may work for one person may not for the next so I customize my training for every client. I will integrate many training philosophies, systems and methods to help you best achieve your health and fitness goals.
View full profile
Rob Boudrero
I'm a very personal down to earth guy. I require a burning desire to Change ones Life. I always give 110% to all my clients all they need is the burning need to change their lives. I will get down and push you harder than you will yourself because I will ask you to follow my training model and nutritional guidance.

My fitness philosophy is "A SETBACK is a SETUP for a COMEBACK. " Also NOTHING is IMPOSSIBLE. Total health and fitness isn't just 1 or 2 things it is the combination of the following CHANGES in physical exercise, nutrition, emotional, spiritual, and mental attitude.
View full profile
Laura Butters
Having lost 190 pounds myself, I understand on a very personal level, the struggles and frustrations that come with weight loss. My journey to better health has made me passionate about helping others who want to do the same, but are unsure how to go about it. I know exactly how it feels to be unhappy with your body, to hate looking in the mirror because of what reflects back at you and I'm here to tell you, it doesn't have to be like that anymore. YOU can make the changes necessary to start living a healthier, and ultimately, happier life. I believe that knowledge is power and, as such, I am committed to teaching you the information you will need to improve not only your health, but your quality of life. Most trainers simply show their clients how to workout, and that's it. I'll teach you how to do each exercise, teach you what muscles you're using and how you're benefiting from it. I'll teach you about macronutrients and their roles in your nutritional intake as well as help you find your optimal ratios to maximize your results. The bottom line is that everyone is unique, there is no "one size fits all" workout program. I will develop a program solely for you, based on your goals, genetics, exercise and nutrition history as well as any bone, joint or muscular injuries (past or present). Through educating, encouraging and holding you accountable with regularly scheduled measurements, I will assist you in reaching your fitness goals. Change is possible, and I'd be more than happy to teach you how to achieve it. Since losing the weight and getting fit myself, I cannot even express in words how grateful I am that I made the change when I did. My only regret is that I didn't do something sooner. So do yourself a favor, take control of your life back. You'll be glad you did.


View full profile
Tiffany Saul
Hello everyone! This page is dedicated to show that even as a personal trainer, I have had my up and downs with my weight. I am human after all. I've also fallen victim to the excuses, laziness, busy schedule and even worse, two serious injuries within the past 2 years ( Jan. 2012-Dec. 2013). I also wanted to show that you don't have to be a fitness model or have rock hard abs to be fit. I'm here to show that there are a variety of fit body types other than what is portrayed in fitness magazines that has most people wanting to give up before they even start. I know how that feels too.
So here is my story. It all started with my husband (fiancé at the time) coming home from Afghanistan 4 months before our wedding. He wanted to be lazy and eat everything he had missed for the last year. Since I hadn't seen him in a year I thought, "ME TOO!!" I wanted to make up for all the time I felt I'd missed in a short amount of time. I quickly put on weight and my hormones were so out of whack (because of birth control) that I was mimicking menopause. So by mid February I had increased in size greatly. At this time I hadn't stepped on a scale, but if many of you who knew me before, I am normally a size B cup and I was close to a DD. I FREAKED! I again changed birth control and got to work. Well, I didn't lose as much as I wanted by my wedding, but I have pictures below as a timeline to show you. Summer came and I took up kickboxing 3 days a week and really developed a love for it. I was making great progress! I still had a small problem my birth control pills. They got increased by accident and my hormone levels spiked, so my progress was slow. September came and I wanted to start running 5Ks. So along with kickboxing 3x a week at Weapons at Hand & weight lifting 3x a week, I began adding running distance in my routine. Cardio has never been a problem of mine. Running long distances OUTSIDE has been! Three weeks into my new regimen, my old shoulder injury came flaring up and then I also tore my solus (small internal calf muscle). When I went to the doctor for diagnosis, I was put on complete rest and no exercise until I had no pain walking from my calf. I also received cortisone shot in my right shoulder. For me as an active person and most of all a trainer, this was devastating and I became depressed. My hormones not being right didn't help the issue. Finally in November I got on a birth control that kept me and my hormones "normal". I am telling you guys this because if your hormones aren't "normal," you won't lose weight. Or if you do progress, it's going to be very slow. I want you to know that I have been there and lived it. It isn't easy!!
January 1st, 2013 came and I decided to hit the ground "running" full force! I signed up for a 5k, the Color Me Rad Run. I immersed myself in kickboxing and running. I began slowly lifting weights again to help with the toning and recovery of my solus and anterior deltoid. It hasn't been an easy ride. In May I had my wisdom teeth removed and I spent that entire month very sick. Once the end of June arrived, I decided I wanted a different type of working out and push. So I asked for MMA one on one personal training sessions with my Kickboxing coaches, Rudy and Smash. I have loved it since. I am still getting results and pushing toward my hopeful goal of possibly fighting. Being a personal trainer I push, coach, guide and help people all day long. I realized that I had quit pushing and helping myself. I wanted to let you guys (anyone and possible future clients) know that I have been where you are. I know how it feels mentally and emotionally. I know how it feels not to fit into ANY of your cloths anymore. I realized I needed the push and accountability as much as my clients did. I'm not perfect. Now I'm happier, faster and healthier than I have been in 2 years. I now fit into clothes that I haven't touched since 2009. So far, I know that I've lost 20-25 lbs. I wish I had taken my body fat and inches measurements. I rewarded myself of my progress with a photo shoot in July 2013 from a wonderful friend of mine, Samantha Buttler. I love the pictures so much that now I have them on my website's home page! I'm proof that CHANGING YOUR LIFE is worth it!!
View full profile
Amanda Comstock
Nutrition consultation and meal plan, fitness assessment, one on one workout tailored to your goals, and flexibility/pain relief.


View full profile
FYT's Featured Utah Personal Trainer
Rob Boudrero
I'm a very personal down to earth guy. I require a burning desire to Change ones Life. I always give 110% to all my clients all they need is the burning need to change their lives. I will get down and push you harder than you will yourself because I will ask you to follow my training model and nutritional guidance.

My fitness philosophy is "A SETBACK is a SETUP for a COMEBACK. " Also NOTHING is IMPOSSIBLE. Total health and fitness isn't just 1 or 2 things it is the combination of the following CHANGES in physical exercise, nutrition, emotional, spiritual, and mental attitude.
THESE THINGS COST ABOUT THE SAME AS A PERSONAL TRAINING SESSION
There are splurges and necessities. All of the below items are similar in price to a training session but won't make you feel half as good. Invest in yourself!
MOVIE TICKETS & POPCORN FOR TWO
DINNER OUT AT A RESTAURANT
More Utah Personal Trainers
The Utah FYT Difference
Find Your Match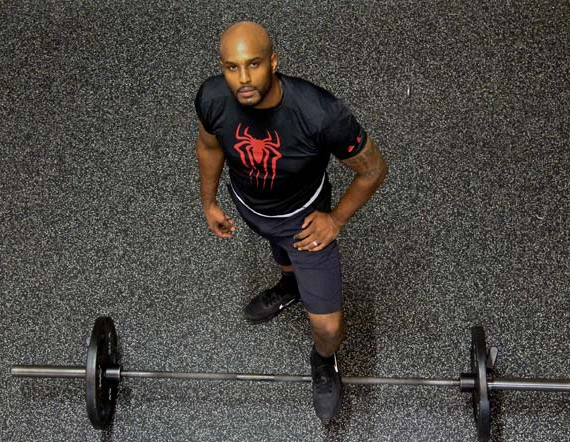 Our approach is different. We recommend personal trainers in Utah based on you. Your goals. Your schedule. Your location. Your lifestyle. After all, this is personal training.
Find Your Match
Train In-Home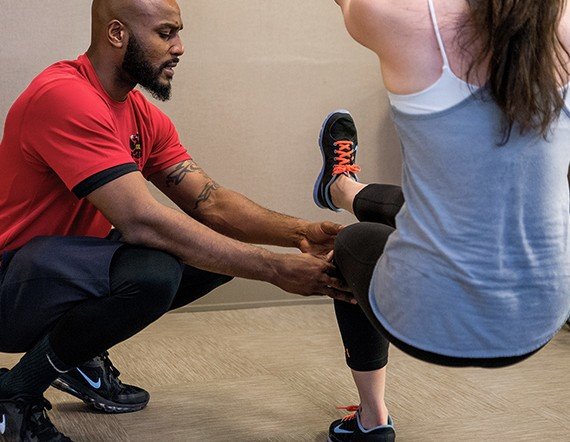 Our trusted and vetted Utah personal trainers will meet you at your home, office, hotel or at the park. Schedule when and where it's most convenient and comfortable for you. And we even bring all the equipment.
About In-Home Training
Train With Friends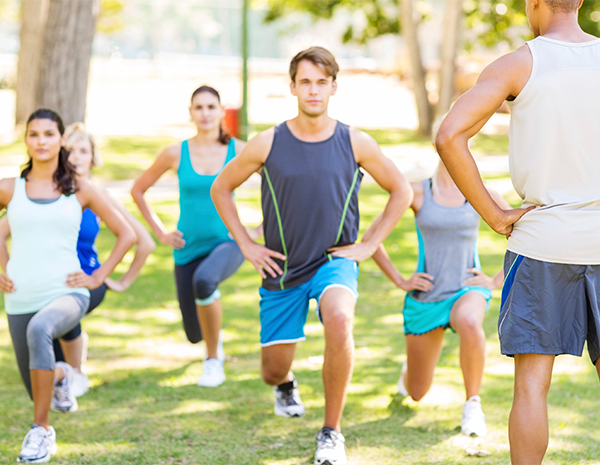 Train with a partner or up to 5 of your friends with Partner & Small Group Training session options. A Utah personal trainer comes right to your door! Split the cost, have fun, and bring new meaning to the phrase "squad goals".
About Partner & Small Group Training
Train at Top Gyms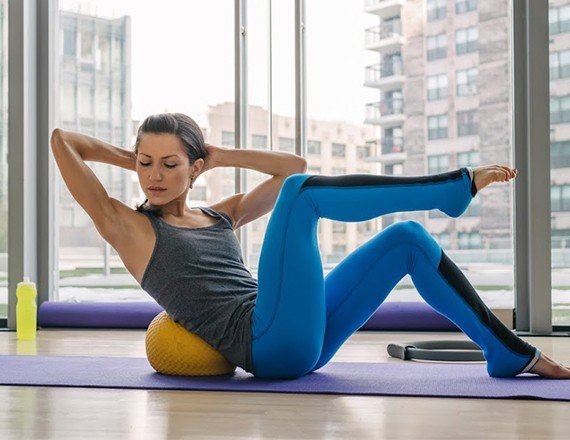 We've partnered with the best personal training gyms in Utah so you can train at the top gyms and studios in the city. You never need a gym membership to book a personal training session.
Simple & Affordable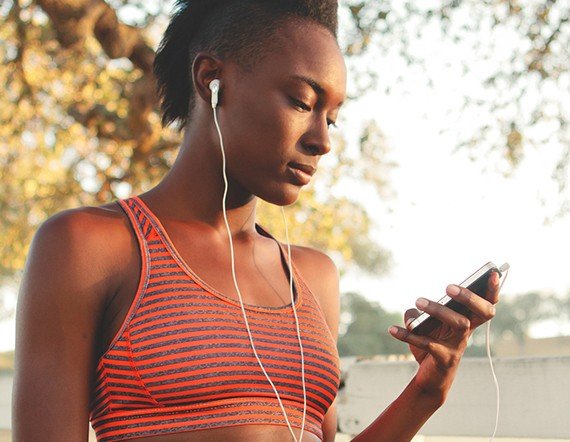 Search, schedule & pay for personal trainers in Utah all from your desktop or mobile device.No sales pitches and no back and forth. No memberships. No contracts. No expensive packages.
Trusted & Secure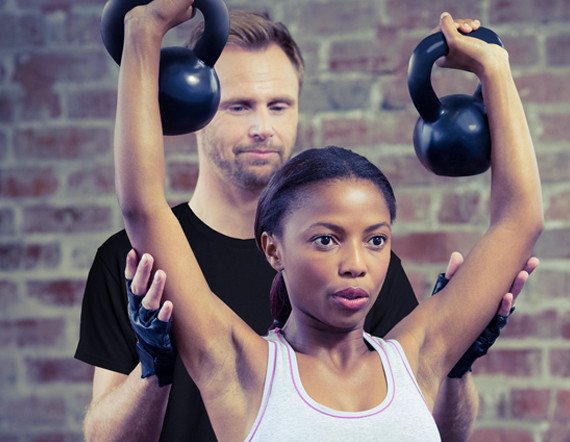 Pay securely and train safely with a vetted and insured Utah personal trainer.
Previous
Next