Jennifer Bass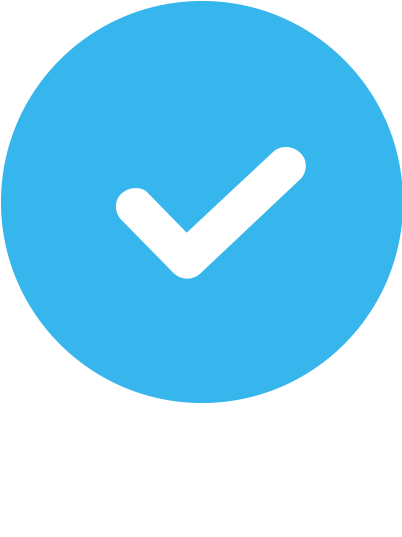 Verified
3 Reviews
About Jennifer
Hey, it's great to meet you! I'm a certified wellness coach and trainer who strongly believes in supporting clients to improve their connection between their brain and body, so they can heal, reach goals and move pain free. I want to help you feel and move more freely in your body. I believe that you are a unique and strong individual who shouldn't be boxed into the same cookie cutter solution as those around you. I want to get to know you better and find out what is most important to YOU! I love practicing many forms of movement and strengthening from stabilization, strength and power training, to yoga & meditation. I have been a trail runner for decades, and exploring the mountains near my home makes me feel alive. I also love creating easy, delicious meals for my family with wholesome and delicious ingredients. I believe that wellness takes into account the whole person- body, mind, and spirit. On a personal note, I overcame an eating disorder after struggling with one for over 20 years. From that experience, I've learned how wellness is as much about movement and fitness as it is about our emotional relationships with our bodies, including emotional barriers to change such as fear and guilt. I learned how impactful it can be to face those emotions and learn to work WITH your body, instead of against it. I was able to discover my inner strength and self-love and use it to realize my goals of freedom and peace with myself. In my gratitude for being able to overcome this challenge, I want to help others discover what they are already capable of succeeding at. Sometimes, when thoughts of self-doubt creep in, it's easier to stay in a funk than to do something about it. As your coach, I'm here to really listen, and help you put into words what's blocking you from moving forward to achieving what's most important to you. My coaching will provide a safe and non-judgmental space for you to truly envision what is possible, and to create specific and attainable goals to make those dreams of physical and emotional wellness a reality. I'll support you in creating accountability for yourself, so you can track and celebrate your progress, and learn about what will make you successful along the way. You already possess strength and desire to achieve these dreams, and I can help you in self-discovery and a new perspective. I specialize in assessing muscle and postural imbalances to help you create a personalized strength and athletic training program. I also specialize in nutrition, helping you to create simple, nourishing, and delicious meals which you will want to eat. I have personal experience in race training, perimenopausal and menopausal health, stress management, and sleep improvement. I cannot wait to learn about you and join with you in your wellness journey! -Jenn
Areas of Expertise
Nutrition

Weight Loss

Stress Reduction

Wellness

Core and Balance

Strength Training

Flexibility and Mobility

Muscular Definition

Posture

Functional Training

Sports Performance Training

Cardiovascular Conditioning
NCCA Accredited Certifications

ACE Certified Health Coach
NASM Certified Personal Trainer
Additional Certifications
CPR/AED
Education
BS in Biology from Brigham Young University
Who I Especially Like Working With
Beginners, Peri/Post-menopausal, Runners, Women
Training Areas Served
In-home, Outdoor or Virtual Training
Jennifer's coaching is phenomenal. She is meticulous in her assessment of exactly what your history is: your exercise, diet, posture & muscle imbalances, emotional challenges, successes, and what is important to you. She meets you where you are in whatever way it will help you best... That's where she goes. I love how she helped me create specific, attainable goals just for me. I needed quite a bit of accountability and she met with me as often as I needed for one on one assessing of my goals. We openly looked at what was working, celebrating that. She helped me articulate what wasn't working, and we problem solved and adjusted together. When I didn't follow through with my commitments, she held me accountable with non-judgemental kindness, directness, and a bit of tough love. I knew she was there as a true and solid support, that I couldn't mess this up, just learn from my experience, adjust, and recommit in a smarter and achievable way. It REALLY helped launch me into actions that I've tried for years to do on my own without quite getting there. It was the catalyst to help me succeed. She helped me work through my injured hip until I was recovered. Even while injured, she helped me achieve that were difficult for me to reach. My injury caused me to walk at a slower pace for a month or two while we worked on specific flexibility, strength, and stabilization training. After a few months, I was back to running 4 miles at a time again! Something I didn't think was possible 6 months ago. She was so thrilled for me. All of her praise and honesty and kindness helped me see I HAD accomplished something fantastic and that my goals and dreams for my health and wellness are truly attainable! I continue to get stronger and faster as I set and reach more goals for myself through her coaching. I love her SMART approach and it truly works. S-specific, M-measurable, A- attainable, R-realistic, T-timebound. She has so much more to offer. We have barely scratched the surface of what she can do for me. We talked a bunch about me as a whole person- my emotional and mental self. Things going on in my life that are a barricade to my complete wellness and happiness. She offers such a safe place to be authentic and I feel at peace knowing ALL of what we talk about is secure with her, and that she isn't judging me. All of this has been ME centered. It has been what I want, my goals and desires, my frustrations. She has just taken what I've needed and created a masterful plan to help me attain it. I couldn't recommend Jenn more. She is worth any dollar spent. She had an incredible wisdom and thoroughness and had a long history of experience going through all of the ups and downs if being human with injuries, flaws, pain, frustrations, problems. She gets me and her compassion, empathy, and wisdom make her such an incredible coach. I'm thrilled with the results I'm seeing. I will continue to use her for coaching for a long time and will recommend her to everyone that might be looking for support in this area.
Jennifer Bass is an amazing health coach and personal trainer! She has helped me set goals and see my potential when it comes to my physical fitness in ways that astound me. With her help I have been able to see myself through the eyes of someone who not only sees my potential for fitness, but as someone who has the capacity to become whatever I want to be. Her plans are very comfortable and they work with my daily schedule and life. I never eat or do anything that wouldn't make sense in my life. As a mother of a toddler it can be difficult to find the time and energy to be the healthiest version of myself. Jen works with me to set the goals I need and talks me through each one so living a healthy lifestyle becomes a part of who I am naturally. I have not always followed through on the goals I set. Jen never gives up on me but also never makes me feel guilty. She helps me look at my goals and reevaluate to see how I can make different goals that I can more easily accomplish. I am also pregnant and Jennifer has so many wonderful ideas and techniques for helping me stay fit not only for myself but for my baby throughout my pregnancy. If you are looking for someone to help you become not only healthy in your body, but also in the way you see yourself, perceive food and exercise, and feel good about your mental health, then Jen is the coach you need.
Jenn is an outstanding coach. Her approach is to cater to whatever your needs are. I have been dealing with IT band issues for the past few years and she has put together a strengthening program to address the relevant muscle groups for this issue. I have felt a huge improvement thanks to her coaching. In addition, her program is comprehensive. She will help you meet your health goals whatever they might be. Jenn has deep knowledge on a variety of topics from nutrition to exercise science that she draws on to provide teaching and direction. Her approach is to assist you in your aims to improve overall wellness from whatever level you are at. I would highly recommend Jenn as a health coach and personal trainer to anyone who is looking to increase strength and fitness, to improve diet, or to ameliorate overall wellness and energy levels.