Kristen Lane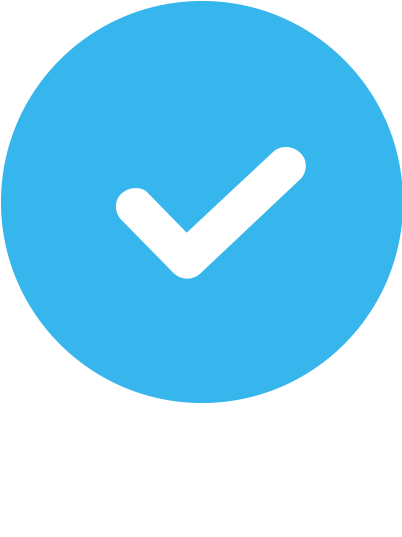 Verified
12 Reviews
Outdoor & In-Home
Virtual
Gym
About Kristen
Your in home gym, or condo complex gym trainer - but if you don't have access to a gym you can train with me in a private gym facility conveniently located in the Park Meadows area of Park City, near the Kearns Rd entrance to PC (HWY 248).
I excel at communicating clearly and exploring to survey all aspects of my client's lifestyle that play a role in their individual health and fitness. My approach to training is a functional approach which simply stated means, 1) move better and then 2) move more often. I prioritize mobility and strength along with conditioning. We will work with kettlebells, bands, the TRX, and other dynamic training aids such as the steel mace.
As a 48 year old athlete, I've prepared my body for top athletic performance as well as recovered from joint injuries. I am now focused on maintaining peek performance as I age so I can continue to enjoy my activities at a high performance level. I bring years of experience to each session with my client and consider myself a "Coach" rather then a Personal Trainer.
Wherever my client is right now in their fitness journey, I can make an immediate impact on their knowledge and performance: Whether someone is a beginner who wants to learn proper form, or a person who want so lose 3 or 30lbs of fat, or an aging athlete who wants to learn to keep their body conditioned to enjoy their life, or a high end athlete looking to "unwind" the negative impace thier chosen sport has on their body.

Nutrition is 80% of all fitness goals. I am a coach of the Precision Nutrition program and I offer this service to every client.

While my livelihood is made inside a gym, my goal is to prepare my clients for better enjoyment and performance of activities outside of the gym. Whether that is mountain biking, skiing, golf, or picking up grand kids, I train with an eye toward an improved lifestyle.

Note: While I hold my clients accountable, I don't believe in harsh "bootcamp"-style communication. If you are looking for someone who will challenge you while demonstrating respect and connecting on a higher intellectual level, then I am your trainer!

Cheers!
Coach KLane
My favorite exercise
The Slide Board because it challenges your whole body to have stability, strength, and power. 2nd favorite is the kettlebell swing - hands down the best functional exercise for the posterior chain. 3rd favorite is the Steel Mace which strengthens and stabilizes the entire should complex.
My favorite quote
"Whether you think you can or can't either way you are correct." ~ Henry Ford
My training philosophy
1) Mindset plays a role in the outcome of every aspect of life. 2) Move better. 3) Move more often. 4) Fitness should be fun! There's an entire world of activity outside the gym. 5) Nutrition is 80% of all fitness goals. A fitness plan without a comprehensive look at nutrition and lifestyle choices is a road to nowhere.
My training experience
As a ski instructor and competitive sailor on the US Sailing Team, I trained myself to prepare for the challenge of sailing high performance boats such as the 49erFX skiff and the Nacra 17 catamaran. Following that experience I become certified through NASM and trained as a Tier 3 Trainer at Equinox in Miami, FL. Now I have returned to my first love - Park City, Utah to live the mountain lifestyle full-time. I am also a Certified Corrective Exercise Specialist and hold Level 2 certification with the Professional Ski Instructors of America. I am also a certified Mountain Bike Skills Coach with PMBIA where I hold Level 1 Certification.
Areas of Expertise
Core and Balance

Nutrition

Strength Training

Weight Loss

Flexibility and Mobility

Muscle Gain

Posture

Kettlebells

TRX

Functional Training

Sports Performance Training

Cardiovascular Conditioning

Injury Prevention

Stress Reduction

Wellness
NCCA Accredited Certifications
NASM Certified Personal Trainer
Additional Certifications
NASM Corrective Exercise Specialist, PSIA Level 2 Certified Ski Instructor, USA Cycling Certified Cycling Coach, USA Weightlifting
Education
BA in Political Science, California State University San Bernardino
Who I Especially Like Working With
Overweight/ Obese, Post-rehab, Rehab, Seniors, Student-athletes, Women, Youth
Medical Conditions Experience
Bone/Joint Injury, Joint Pain, Limited Mobility, Lower Body Pain/Issues, Obesity, Postural Issues, Shoulder Issues
Additional Languages Spoken
Spanish
Training Areas Served
In-home or Outdoor Training
1200 Little Kate Rd
Park City, UT 84060
Session Surcharge: $8
No Gym Membership Needed!
I trained with Kristen when I was trying to lose weight and get in shape for my wedding. Kristen was always upbeat, positive and pushed me to work hard every minute of our sessions. I sprained my ankle within the first few weeks of our training together, and Kristen came up with creative solutions to help me continue my training with the injury. Not only did we continue weight training and doing cardio (hello handbike!!), Kristen helped me work on the strength and balance on my ankle as I continued to heal. I lost over 20 pounds with Kristen's help - between our sessions, her advice about my eating habits, and her constant cheerleader attitude. Kristen is a thoughtful, positive, energetic and fun trainer. I only wish she still lived in Miami so I could continue working with her!
Kristen was the first trainer I had when I moved to Miami a few years back, and wow did she get me in shape quick! She pushed me hard and taught me a lot of new training exercises and techniques I was not familiar with prior to meeting her. She taught me a lot about physical fitness that I use in my everyday life.
I had Kristen as my personal trainer in EQUINOX Miami, FL... she is a great professional. Kristen not only improved my body but also my life style...giving me a whole new meaning. She has the perfect combination of being tough and focus but also kind and considerate... I miss her!
Kristen quickly analyzed my weaknesses and designed a tailored regimen to eliminate them. She is high energy and will push you to improve through every session. I appreciated her skiing specific knowledge which allowed me to be in great shape for the winter season. Highly recommended.
I was fortunate enough to work with Kristen Lane in Florida. It was an excellent experience! Kristen was very focused on my particular needs and abilities. The workout program that she developed for me was thoughtful, attainable and designed to encourage me to achieve desired outcomes and overcome limitations. I especially appreciated that Kristen always thought about ways to make my program portable. My travel schedule often caused me to have to make do with minimal equipment. Before my association with Kristen, this would have resulted in complete abandonment of a fitness program on my part for the duration of my travels - but Kristen encouraged me to stay engaged by developing routines that could be carried out in my hotel room with just my body weight as equipment. Between our training sessions, she checked in with me to see how I was doing and to offer encouragement. Kristen became the voice in my head that pushed me to make reasoned choices about my diet and exercise program. I miss her very much since she left the Sunshine state for greener pastures. I strongly recommend Kristen - especially for clients whose lifestyle or limitations require thoughtful creativity in the development of a fitness program. It also helps that she's such a nice person!
The time Kristen spent training me was truely life changing. We met at Equinox in Miami early 2016 and to this day I follow her teachings. She always went above and beyond and it was a HUGE pleasure working with her. Eventhough I hate training, I always looked forward to our sessions and her advice on posture, nutrition, how/which target areas to go for etc. All you have to do is look at her experience and accomplishments to know she has the knowledge and drive to help you. She definitely cares about her clients and her craft - it shines through. I would recommend her to anyone in a heartbeat, no matter what level they are. She knows how to handle anyone and how much to push an individual to get results. Thank you Kristen! Still grateful, Carmen
Nine - six months before my wedding, I had been starving myself, spinning like a crazy person, and doing Pilates 2X/week to get ready for my bridal gown, I just hadn't seen the definition I wanted. Luckily, I met Kristen three months before my wedding and she worked her magic. She supported me with an overall lifestyle of nutrition, sleep, and of course physical training. There were TRX bands, and medicine ball movements, dips, overhead tricep extensions, rowing, planks... you name it. The variety of the exercises finally pushed my body to present definition and I was so happy in my sleeveless gown on my BIG day! Aside from being an extremely knowledgeable person, Kristen was the first trainer I ever had who listened and cared. She uses her experiences in various activities to bring an overall knowledge to her clients. She will push you to do your best (and you may curse her while you are working out) but she understand the triggers to support you in your physical success and we all know that results in overall success. When you are physically strong, you feel and look good, everything else in life improves as well. If we are ever living in the same city again, I would hire her in a heartbeat!
Kristen was simply amazing! She was very professional, hardworking, and dedicated. She knows her profession very well! She also pays a lot of attention to safety, she would always make sure I had the correct posture so my workout would not harm me, but make me stronger!
Kristen is an awesome trainer with total attention to detail and client needs. She starts with an interview to assess the needs and difficulties and follows through from there. She is an expert not only on exercise but nutrition and hydration, also. I cannot recommend her more highly.
I started training with Kristen a few years ago to get back my lean and toned body. As a former athlete, i was always toned and in good shape. When i hit my mid 30s my body started to change and i began to put on weight that I could not get off. My normal regimen of running and repetitive weight training had put my body into a plateau that i didn't know how to overcome. The only thing I knew was that I needed someone to help, enter Kristen. Kristen is amazing, in every way! She listened to my concerns and as an athlete herself, understood how frustrating it can be when your body does not listen. Kristen pushed me harder than i was willing, or knew how, to push myself. I trained with her three days a week, every morning I came in she was so upbeat and positive she made me feel like we were in this together. The first few weeks i noticed my body responding and then, of course it plateaued again. Not to fear, Kristen went back to the drawing board and tweaked her plan for me to help me push through and see the results that I wanted!!! if you are unsure about working out, if you know you need to get back into gym but don't know where to start, or if you are like me and need someone to take charge and fix what you can't figure out how to; then Kristen is for you! Of all the trainers I have had over the years she is not only professionally my favorite, but personally my favorite! Do yourself a favor and spend a month listening to Kristen Lane, you will see the results you want and you will without question enjoy the process. Kristen is the best!
I was given the gift of a trailer for Christmas a few years ago. After a lot of research and interviews, I found Kristin. She's perfect. Her knowledge and way of training, is unlike any I've ever experienced. I've gained the knowledge and confidence to know the correct way to move my body to strengthen, to prevent injury, get maximum results from every excercise and session. I know Kristen spent a lot of time and thought into every session, beginning with the first meeting, every weekly session, created individually for me and even sessions made for me to do in a hotel room while traveling alone with my kids, when I couldn't make it to the gym. I'm a distance runner and the training I've done with Kristen has helped me to PR races and before a stronger, faster runner. I have and continue to recommend her to anyone!
I have been working out on my own for years, but I felt that I could use a tune-up and overhaul of my workouts. Specifically, I needed to add exercises for my core and to make those exercises the main focus of my workouts. I explained this to Kristen and she "got it" instantly... we were quickly on the same page. Kristen enthusiastically put together a regimen of full body exercises targeting my core. She patiently taught me proper technique and mindset, as these kinds of exercises are not as easy to get 'right' as the machine exercises I was used to. I now have a variety of exercises that I incorporate into my workouts and my overall fitness has never been better! We had a lot of fun, too... thanks Kristen!
Are you a trainer?
Get new clients. Change lives.