Boston Personal Trainers. Delivered.
Find Your Trainer delivers you the best personal trainers in Boston.
Train with a vetted and certified personal trainer
anywhere - a gym, your house, office, hotel or outdoors.
How Find Your Trainer Works
Find Your Match
Find the perfect personal trainer near you based on your goals, your personality, your lifestyle and your body.
Train Anywhere
Work out with trusted and vetted local trainers at your home, building gym, outdoors, or the gym. We'll bring the equipment.
Book & Pay With Ease
Effortlessly book and pay for a training session directly from the trainer's profile.
The Best Personal Trainers in Boston
Boston's Top In-home Personal Trainers
Best of 2018 - Check out these highly rated in-home personal trainers in Boston
Sasha Kossak
(12 reviews)
Sasha is the best personal trainer you could imagine. She is a fantastic professional as well as a wonderful person. As a trainer, she is highly competent and knowledgeable, attentive to your needs, and incredibly thorough in her approach. She will customize things for you depending on your goals, fitness level, current and past injuries. For example, I had a weakened pelvic floor after giving birth, and she managed to develop a plan that still resulted in amazing killer workouts that not only didn't cause me any issues, but led to the strengthening of my pelvic muscles. I used to be convinced that the only way to get a challenging and satisfying cardio workout was to run for an hour or two, and I did that for years. Sasha has taught me so many exercises that not only get your heart rate up, but are also massively more effective in engaging a wider range of muscle groups and toning you all over (something none of the standard cardio machines can accomplish!). And the best thing is that you can do them anywhere. Working out at a gym is great, but there is travel-time overhead, and sometimes (e.g., when you have a little baby at home) every 10 minutes count. Any question / concern you might have -- Sasha will go the extra mile to give you as detailed and clear an answer as possible, including researching things as needed, sending you articles to read, etc. And she has such a large arsenal of exercises that each workout is unique (you will never be bored!) while, at the same time, they together form a carefully orchestrated and highly effective system. I have never felt so strong or had so much fun working out. And as a person, she is incredibly warm but also a real badass (a former boxer!): she will be as tough on you as you need her to be. I spent a long time looking for a personal trainer, and everyone I met before Sasha I just couldn't imagine enjoying spending time with on a regular basis, but with Sasha I knew immediately that she fit the bill, and I was right. Finally, she does wonderful soft tissue work, which can be great for both helping heal past injuries or general relaxation.
Train with Sasha
Helen Lin
(6 reviews)
I'm constantly looking for new ways to improve my climbing and overall fitness. When I reached out to Helen, she gave me a simple plan both for working out and for improving my diet. To measure my progress, I started paying close attention to pull ups. I have never been able to do even one! After following Helen's routine of negative push ups, I could do one, two, and now I'm able to do at least 2 sets of 3 after a session of climbing. I've never seen such concrete results before, and it's really helped to motivate me to keep working! When giving me tips on starting to clean up my diet, Helen explained everything to me in a clear and easy way to help me understand. She even went the extra mile and said I could send her my meal logs for extra support, which really helped and now I'm able to keep up the habits she set up for me. You can tell that Helen loves what she does, and that totally rubbed off on me! Whether she was coaching me around climbing techniques, general fitness, or eating healthier, I became that much more motivated and excited. I highly recommend Helen!!
Train with Helen
John Senay
(3 reviews)
When I first started training with John I was a little nervous about what to expect. I never really worked out with weights and I was worried about getting big, manly looking muscles. John explained why I shouldn't be worried about that and showed me some examples of fitness women who look very feminine AND still lift weights. After that, I was hooked. He took me through a fitness assessment and had me do some exercises, just to see what I could do. He told me why each exercise was important and explained the purpose of the "tests" so I would understand why I was doing them. Each session after that we would do a variety of exercises, each targeting a specific muscle and it was a lot of fun. Eventually I had to "pause" my training sessions with John, but instead of getting upset at the loss of a client, he wrote me a workout routine so I could continue to train on my own! He is patient and sincerely invested in seeing you meet and exceed your fitness goals. I am back training with him now and I look forward to all our sessions.
Train with John
Bobby Kiernan
(1 reviews)
Having had a not-so-great experience dropping in to another NYC CrossFit gym a few years before, I have been insanely skeptical of the gyms in Manhattan. Some overcharge you, some program workouts that aren't that great, and some are just straight rude. In any case, my experience at 5th was absolutely none of that. Coaches Bobby and Lauren were insanely nice to me, made sure I had all of things I needed for the workout (even replaced some plates for me mid-workout that had cracked!), and were patient in showing me some of their warm up drills. I can't recommend dropping in here enough, my only regret was that I didn't come in more!
Train with Bobby
Leanne Matthews
(1 reviews)
Tom Harriss
Just the help I needed! Leanne does a great job, is friendly and encouraging without being intimidating. In addition to the training, she has a lot of knowledge on nutrition.
Train with Leanne
Beth Rau
I have had a passion for fitness all my life and strive to defy my age everyday and am a firm believer that you can be in the best shape of your life at any age. I became a personal trainer because I want to share my passion for fitness with others and help be a part of their fitness journey so they can be healthy and active without injury. Listening to my clients needs and helping them achieve their fitness goals is something I take very seriously. Having owned my own graphic design business for many years I pride myself on developing relationships with my clients, paying close attention to detail and surpassing their expectations. I train people of all ages and keep the workouts interesting and fun but not easy. If you want to see results you have to work for it!
Train with Beth
Moonin Mookhiruntara
Moonin is a certified personal trainer through the "National Academy of Sports Medicine" (NASM), certified boxing coach through the "Boxing Certification Institute" (BCI), and certified barefoot training specialist by the "Evidence Based Fitness Academy" (EBFA). He was a competitive athlete at Wayland High School in soccer, tennis, and track (100m dash), and also enjoys yoga, boxing, golfing, and hiking. He's constantly expanding his mind and knowledge through books, fitness conventions, and training certifications. Moonin is experienced, energetic, and determined to help clients reach their goals.
Train with Moonin Rob Skinner
I believe fitness is about durability and preparedness. If you are pushing yourself to the edge of your physical limits on a regular basis, whatever those limits may be, the body and mind can heal more quickly from setbacks, and will take on new challenges or hurdles in stride. My job is to push clients to this discovery, and help them revel in it for the rest of their lives.
Train with Rob
The Boston FYT difference
Find Your Match
Our approach is different. We recommend personal trainers in Boston based on you. Your goals. Your schedule. Your location. Your lifestyle. After all, this is personal training.
Find Your Match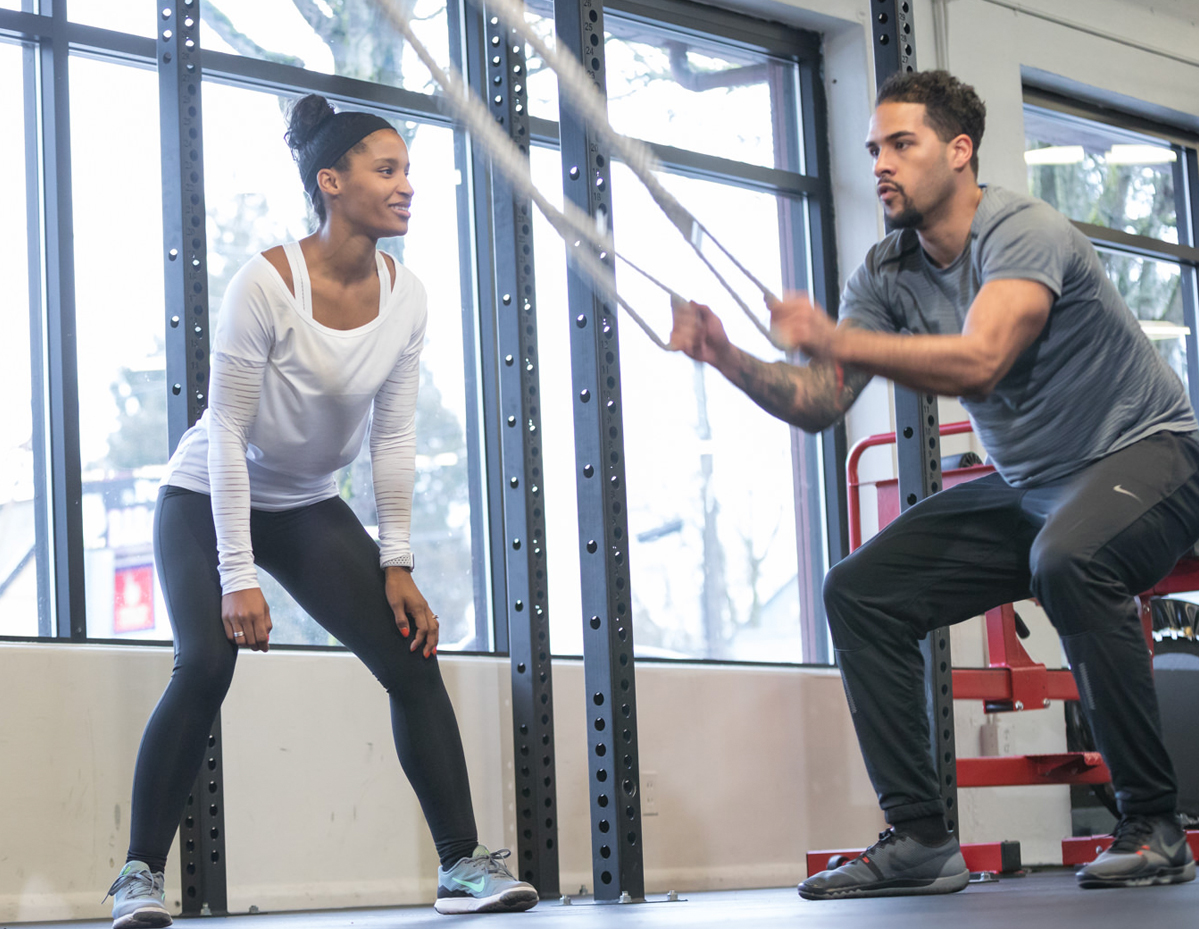 Find Your Trainer is proud to partner with the American Council on Exercise to achieve our shared mission to get people moving safely and effectively. With over 30 years of experience and over 70,000 professionals holding NCCA-accredited certifications, ACE continues to set the gold standard.
Learn More
Train In-Home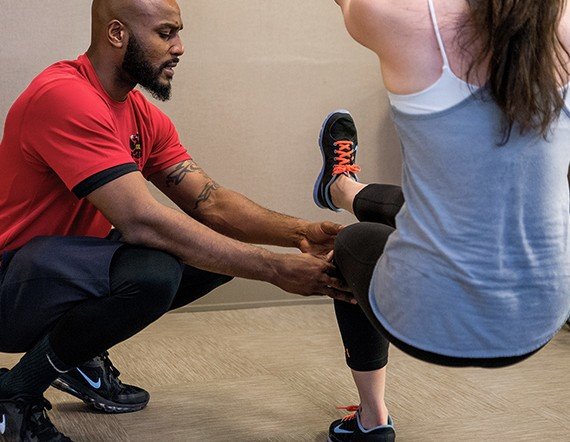 Our trusted and vetted Boston personal trainers will meet you at your home, office, hotel or at the park. Schedule when and where it's most convenient and comfortable for you. And we even bring all the equipment.
About In-Home Training
Simple & Affordable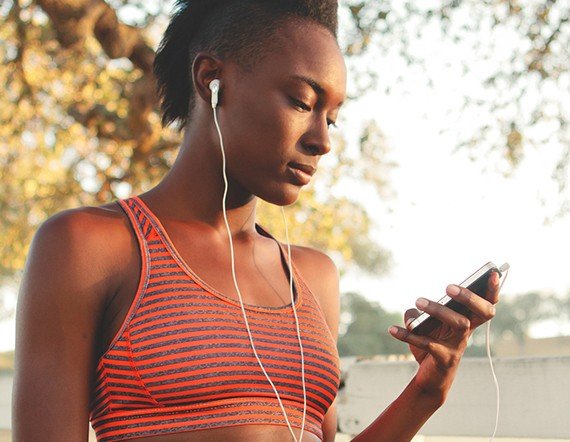 Search, schedule & pay for personal trainers in Boston all from your desktop or mobile device.No sales pitches and no back and forth. No memberships. No contracts. No expensive packages.
Trusted & Secure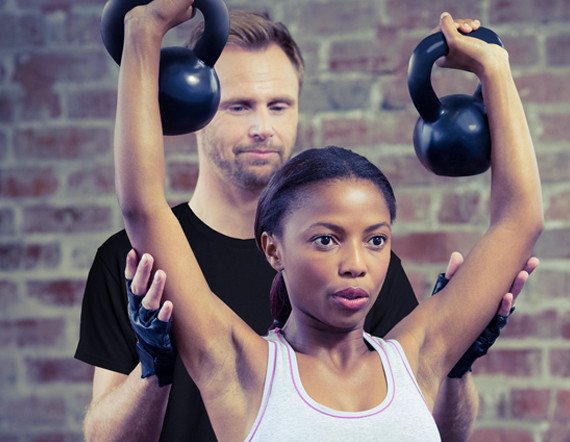 Pay securely and train safely with a vetted and insured Boston personal trainer.
WHY YOU NEED A PERSONAL TRAINER
Faster
"My trainer is committed to getting the most out of the workouts and to reach beyond what I'd otherwise do by myself."
-ERIC M.
Exercising with personal trainer is the fastest and most effective way to increase your strength, cardiovascular fitness, and lean body mass.1 Period.
Effect of supervised, periodized exercise training vs. self-directed training on lean body mass and other fitness variables in health club members. J. Strength Cond Res. 2014 Jul;28(7):1995-2006.
Stronger
"I've been challenged. I've exceeded what I thought were my capabilities. I'm stronger now than I've ever been. I've never felt better."
-PATTY D.
Do things you never thought possible. Run that race. Fit into clothes you love. Get ready for that big day. Feel stronger and healthier than ever.
Smarter
"I love the personalization I get with each workout. My trainer is flexible to work with and welcomed me at my level of fitness so I didn't feel intimidated. But my trainer also pushes me farther than I ever thought I could go."
-TIFFANY R.
The right personal trainer will observe where you're at and take you where you want to be with a tailor made plan to help you to achieve your goals based on your body and your lifestyle.
Safer
"I was educated on the value of proper form and technique and couldn't have gotten to the point I'm at without personal training."
-KEVIN T.
Personal trainers specialize in the sweet spot between knowing your limitations and pushing you to the next level. You will always be improving and focusing on thoughtful training as a means of staying injury-free.
...And Fun!
"Every workout is a little bit different so my body and brain don't have time to dread what's coming! It's fun and interesting and, most importantly, super effective and efficient."
-MAGGIE G.
We know what physical fitness is about more than a workout. In order to see the results, consistency is key. A trainer will keep your workouts fun and challenging so that you stay motivated to achieve your goals.
THESE THINGS COST ABOUT THE SAME AS A PERSONAL TRAINING SESSION
There are splurges and necessities. All of the below items are similar in price to a training session but won't make you feel half as good. Invest in yourself!
MOVIE TICKETS & POPCORN FOR TWO
DINNER OUT AT A RESTAURANT
19 Boston Personal Trainers