Boston Personal Trainers. Delivered.
Find a Personal Trainer in Boston
Find Your Trainer delivers you the best personal trainers in Boston.
Train with a vetted and certified personal trainer
anywhere - a gym, your house, office, hotel or outdoors.
What Our Clients Are Saying
The Best Personal Trainers in Boston
Boston's Top In-home Personal Trainers
Best of 2017 - Check out these highly rated in-home personal trainers in Boston
Katie O'Neil
I have been a personal trainer for ten years. I have experience working with a wide range of clients from pre and post natal, injury prevention, weight loss, weight management, marathon runners, triathletes and the list goes on. I have worked with clients as young as 16 all the way up to 75. I enjoy working with all kind of clients and have worked with clients who have brain injuries, mental illness and cancer patients just to list a few. My passion is to help people get in shape but to also live a healthier and more mobile life.
View full profile
Bobby Kiernan
(1 reviews)
Having had a not-so-great experience dropping in to another NYC CrossFit gym a few years before, I have been insanely skeptical of the gyms in Manhattan. Some overcharge you, some program workouts that aren't that great, and some are just straight rude. In any case, my experience at 5th was absolutely none of that. Coaches Bobby and Lauren were insanely nice to me, made sure I had all of things I needed for the workout (even replaced some plates for me mid-workout that had cracked!), and were patient in showing me some of their warm up drills. I can't recommend dropping in here enough, my only regret was that I didn't come in more!
View full profile
Heather Thompson
(1 reviews)
Heather is my personal trainer, and I have known her in a professional capacity since January 2007. I decided I wanted to get in shape with the assistance of a personal trainer to get ready for my wedding in July. There were a dozen staff at the facility where I was working out, but something about Heather made her stand out to me. I watched her workout every single morning - she showed such discipline and dedication. I chose her as my trainer based on this observation alone, and I am so glad that I did! I signed up for ten sessions, and I have renewed sessions with her every month since January. She was/is completely dedicated to helping me achieve my goals. She designed a program that fit best for me, and even went so far as to assisting me with my nutrition and eating habits. Her goal is to promote health/wellness and awareness in her clients, and she has certainly exceeded all of my expectations. She motivates me, inspires me, and she continues to challenge me. Since working with Heather, I have lost inches and pounds, but also decreased my body fat percentage by 20%. For the first time in my life I am out of the "obese" category. I am happier and healthier than I have ever been. I owe that to Heather, thank you for changing my life!
View full profile
Helen Lin
(1 reviews)
I'm constantly looking for new ways to improve my climbing and overall fitness. When I reached out to Helen, she gave me a simple plan both for working out and for improving my diet. To measure my progress, I started paying close attention to pull ups. I have never been able to do even one! After following Helen's routine of negative push ups, I could do one, two, and now I'm able to do at least 2 sets of 3 after a session of climbing. I've never seen such concrete results before, and it's really helped to motivate me to keep working! When giving me tips on starting to clean up my diet, Helen explained everything to me in a clear and easy way to help me understand. She even went the extra mile and said I could send her my meal logs for extra support, which really helped and now I'm able to keep up the habits she set up for me. You can tell that Helen loves what she does, and that totally rubbed off on me! Whether she was coaching me around climbing techniques, general fitness, or eating healthier, I became that much more motivated and excited. I highly recommend Helen!!
View full profile
Beth Rau
I have had a passion for fitness all my life and strive to defy my age everyday and am a firm believer that you can be in the best shape of your life at any age. I became a personal trainer because I want to share my passion for fitness with others and help be a part of their fitness journey so they can be healthy and active without injury. Listening to my clients needs and helping them achieve their fitness goals is something I take very seriously. Having owned my own graphic design business for many years I pride myself on developing relationships with my clients, paying close attention to detail and surpassing their expectations. I train people of all ages and keep the workouts interesting and fun but not easy. If you want to see results you have to work for it!
View full profile
Moonin Mookhiruntara
Moonin is a certified personal trainer through the "National Academy of Sports Medicine" (NASM), certified boxing coach through the "Boxing Certification Institute" (BCI), and certified barefoot training specialist by the "Evidence Based Fitness Academy" (EBFA). He was a competitive athlete at Wayland High School in soccer, tennis, and track (100m dash), and also enjoys yoga, boxing, golfing, and hiking. He's constantly expanding his mind and knowledge through books, fitness conventions, and training certifications. Moonin is experienced, energetic, and determined to help clients reach their goals.
View full profile
Taylor Bronson
I'm a full time Physical Therapist Assistant at Boston Medical Center. Where I specialize in orthopedic rehabilitation and have 6 years of experience.
Each client I work with will have a program tailored to their needs in order to achieve their goals. My objective with training is to promote longevity with health in an enjoyable way!
View full profile
Michelle Densmore
True, long-lasting change begins from the inside out, and that's why Lucky13Fitness believes in more than just a workout. The Lucky13Fitness experience is transformative, and will affect all areas of life. We believe that how you show up in your health reflects how you show up in your life. With a no-shortcut, hands-on approach to your personal revolution, Lucky13 is honored to guide you on this exciting journey to your optimal life.

Michelle draws on her extensive education and training to motivate and inspire each of her clients toward meeting goals in all areas of life. She believes that "Your body can do it if you put your mind to it" and that understanding behavior change is the key to success. Michelle works with her clients to identify and solve the obstacles and road blocks that can derail the path to goal achievement. Michelle believes that the Mental Muscle is one of the most important, and strongly believes in Training the Brain!
View full profile
Josh Morin
Results! Expect to work hard and be pushed. I make it fun, but also challenging at the same time!
Josh is the founder of Josh Morin Personal Training. He grew up in Maine and has been involved in the health and fitness industry for the last 10 years. His motivation for fitness has enabled him to excel in the fitness industry and delivering results for his clients.
Josh has a diverse background between working in Massechussettes and Florida. He has experience training athletes from youth to pro level, recently the last three years with the general health & fitness clientele. Through his experience and education, Josh uses science based evidence to conduct his training programs. When Josh isn't in the gym, you'll find him on a beach or enjoying some sports with his friends!



CSCS (Certified Strength & Conditioning Specialist)



"Best of 2015" by Thumbtack for Personal Training
WWW.joshmorinpt.com
View full profile
FYT's Featured Boston Personal Trainer
Aylon Pesso
I'm Aylon Pesso, an ACE Certified Personal Fitness Trainer. Through my 1-1 sessions and Cross-Training Exercise Classes, I have built up information and sessions that focus on form, natural body movements, and overall healthiness. My clients are of all ages and ability levels, with goals ranging from weight loss, beginning weight lifting and exercise, injury prevention, and athletic performance. My training philosophy is to reasonably push your limits. Focus on feeling your body, where it is and how you feel, and move through the right way to achieve what you might not have thought possible, without hurting yourself.
THESE THINGS COST ABOUT THE SAME AS A PERSONAL TRAINING SESSION
There are splurges and necessities. All of the below items are similar in price to a training session but won't make you feel half as good. Invest in yourself!
MOVIE TICKETS & POPCORN FOR TWO
DINNER OUT AT A RESTAURANT
More Boston Personal Trainers
The Boston FYT Difference
Find Your Match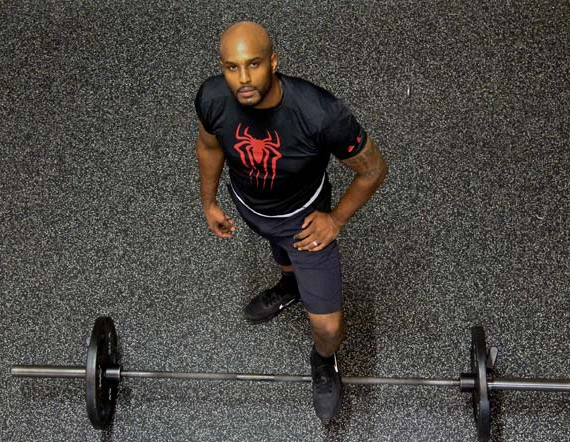 Our approach is different. We recommend personal trainers in Boston based on you. Your goals. Your schedule. Your location. Your lifestyle. After all, this is personal training.
Find Your Match
Train In-Home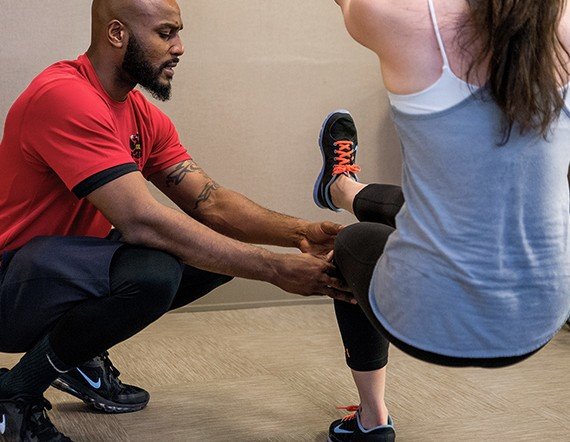 Our trusted and vetted Boston personal trainers will meet you at your home, office, hotel or at the park. Schedule when and where it's most convenient and comfortable for you. And we even bring all the equipment.
About In-Home Training
Train With Friends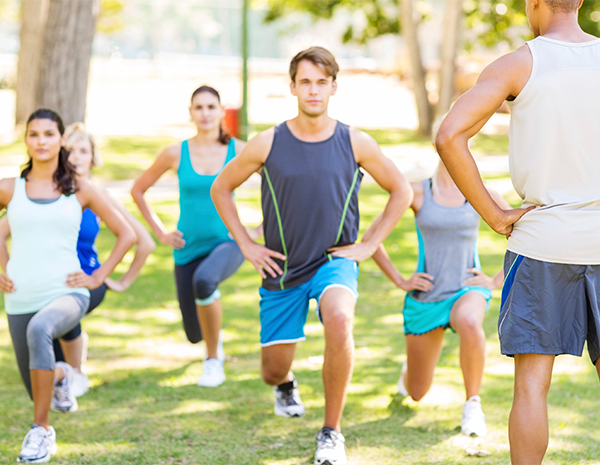 Train with a partner or up to 5 of your friends with Partner & Small Group Training session options. A Boston personal trainer comes right to your door! Split the cost, have fun, and bring new meaning to the phrase "squad goals".
About Partner & Small Group Training
Train at Top Gyms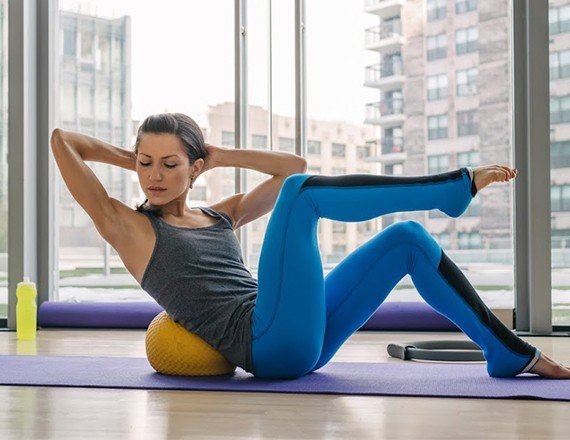 We've partnered with the best personal training gyms in Boston so you can train at the top gyms and studios in the city. You never need a gym membership to book a personal training session.
Simple & Affordable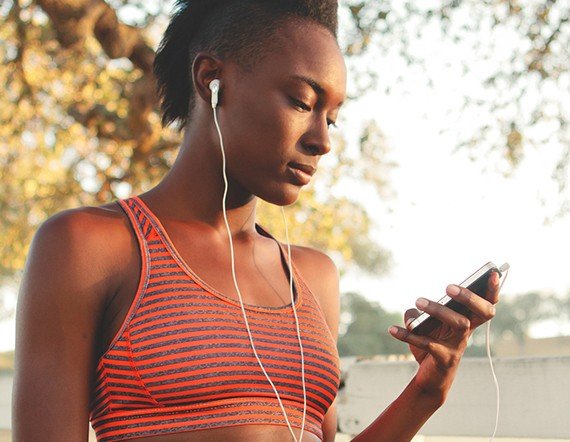 Search, schedule & pay for personal trainers in Boston all from your desktop or mobile device.No sales pitches and no back and forth. No memberships. No contracts. No expensive packages.
Trusted & Secure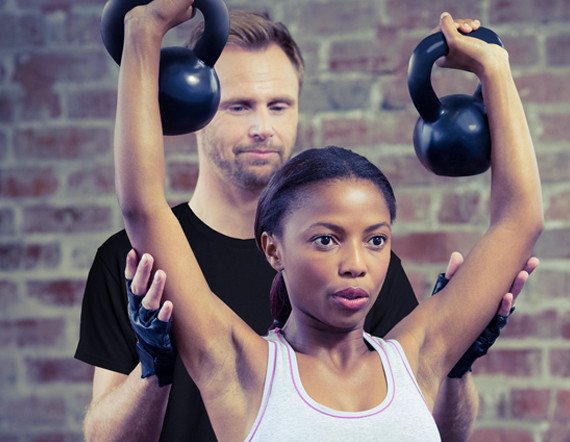 Pay securely and train safely with a vetted and insured Boston personal trainer.
Previous
Next