Sasha Kossak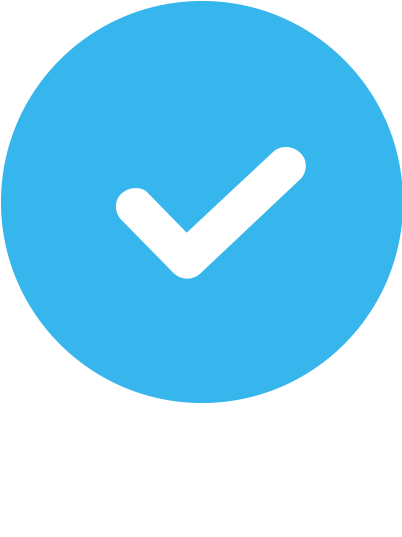 Verified
14 Reviews
Virtual Training Only
About Sasha
I currently offer online fitness training to any adult from age 20-100+.
I am uniquely qualified to safely train adults of any age, including those with physical, medical, and neurological impairments/injuries/diseases. I spent several years working with patients in different physical therapy settings, and have an extensive knowledge of the body from completing a Master's in Rehabilitative Sciences from the most competitive Physical Therapy graduate program in the US.
Because I have additional training and certifications, I also provide Nutrition Coaching and train prenatal and postnatal women.
My favorite quote
"Focus on and celebrate every small achievement." - me!
"I have not failed. I've just found 10,000 ways that won't work." - Thomas A. Edison
"If you want to change your body, first you need to change your mindset." - Unknown
"Fitness is about so much more than exercise. It's a catalyst for positive changes, and it affects every aspect of your life." - Amanda Russel, fitness expert
"Focus on how far you have come, Don't focus on how far you still have to go."- Unknown
My training philosophy
Every personal trainer should have a thorough understanding of anatomy, physiology, kinesiology, musculoskeletal dysfunctions, and enough real-world experience working with all kinds of people in order to train clients safely and effectively. Additionally, a sincere passion to help others, careful attention to body mechanics, proper breathing techniques, and core strengthening are fundamental aspects of every training program. Personalizing sessions to make them unique and fun for every client is also an essential part of personal training. Exercise should be part of one's lifestyle, and a common barrier to consistent exercise is the belief that working out is a necessary unenjoyable chore rather than a fun daily activity to look forward to. I try to change that perception. By personalizing every aspect of training sessions, I have had great success in changing clients' perception of exercise from negative to positive, and find it incredibly gratifying when a client begins to look forward to exercising and achieves goals they never thought possible.
My training experience
I spent several years treating patients in various clinical settings for a wide variety of musculoskeletal disorders, working with people of all ages, in outpatient clinics, acute care, skilled nursing facilities and home care. I have also worked in the gym environment as a personal trainer and group fitness instructor, and enjoyed helping clients become stronger, lose weight and gain confidence. I started my own in-home training business in October 2017, and have found the work to be extremely fulfilling and enjoyable. I love the extra time in-home training affords me to really get to know my clients and have found that my background in Physical Therapy is a huge asset to creating effective programs.
Areas of Expertise
Core and Balance

Flexibility and Mobility

Posture

Functional Training

Injury Prevention

Corrective Exercise

Strength Training

Weight Loss

Boxing

TRX

Massage

Cardiovascular Conditioning

Cross Training

Nutrition

Wellness
NCCA Accredited Certifications
ACSM Certified Personal Trainer
Education
MS in Rehabilitative Sciences
Who I Especially Like Working With
Beginners, Brides-to-be, Disabled, Overweight/ Obese, Post-rehab, Pre/post-natal, Rehab, Runners, Seniors, Student-athletes, Women
Medical Conditions Experience
Alzheimer's, Anxiety, Arthritis, Asthma, Back Pain/Issues, Bone/Joint Injury, Dementia, Depression, Diabetes, Diastasis Recti, Fibromyalgia, Hip Pain/Issues, Joint Pain, Knee Pain/Issues, Limited Mobility, Lower Body Pain/Issues, Neck Pain, Neuropathy, Obesity, Osteoporosis, Piriformis Syndrome, Plantar fasciitis, Postural Issues, Prediabetes, Rotator Cuff Issues, Sciatica, Scoliosis, Shoulder Issues, Stroke recovery
Sasha is the best personal trainer you could imagine. She is a fantastic professional as well as a wonderful person. As a trainer, she is highly competent and knowledgeable, attentive to your needs, and incredibly thorough in her approach. She will customize things for you depending on your goals, fitness level, current and past injuries. For example, I had a weakened pelvic floor after giving birth, and she managed to develop a plan that still resulted in amazing killer workouts that not only didn't cause me any issues, but led to the strengthening of my pelvic muscles. I used to be convinced that the only way to get a challenging and satisfying cardio workout was to run for an hour or two, and I did that for years. Sasha has taught me so many exercises that not only get your heart rate up, but are also massively more effective in engaging a wider range of muscle groups and toning you all over (something none of the standard cardio machines can accomplish!). And the best thing is that you can do them anywhere. Working out at a gym is great, but there is travel-time overhead, and sometimes (e.g., when you have a little baby at home) every 10 minutes count. Any question / concern you might have -- Sasha will go the extra mile to give you as detailed and clear an answer as possible, including researching things as needed, sending you articles to read, etc. And she has such a large arsenal of exercises that each workout is unique (you will never be bored!) while, at the same time, they together form a carefully orchestrated and highly effective system. I have never felt so strong or had so much fun working out. And as a person, she is incredibly warm but also a real badass (a former boxer!): she will be as tough on you as you need her to be. I spent a long time looking for a personal trainer, and everyone I met before Sasha I just couldn't imagine enjoying spending time with on a regular basis, but with Sasha I knew immediately that she fit the bill, and I was right. Finally, she does wonderful soft tissue work, which can be great for both helping heal past injuries or general relaxation.
Sasha was a great help when I was having problems with my back. Not only did she have stretches to use in the short term and suggestions for exercises to use once my back was ready, but she was able to immediately relieve my pain using her manual skills. I have been to chiropractors, physical therapists, and others, and have never felt that kind of relief. The next day, my back continued to feel better.
What impresses me most about Sasha is her dedication in helping me recover. She researched my condition exhaustively and tailored a program to my needs. She gave me print outs and instructions for stretches. When I was unwilling to give up certain physical activities she helped me find equipment and strategies that would lessen the impact to my injury. You won't find anyone who works harder to address your issues.
I have suffered from back and shoulder pain and sciatica for over 30 years due to numerous sports injuries and finally a rupture of my L5/S1 disc [sciatic nerve]. I have seen literally every kind of practitioner there is and I have never felt the kind of relief I have after working with Sasha. Her unique and gentle approach gave me immediate relief that has lasted for months now. She used a combination of stretches, strength training and manual manipulation that addressed my multiple chronic symptoms. She is thorough and spends as much time as needed designing a program that was unique to my specific problems. I would recommend her techniques to anyone who has suffered with back pain or any other kind of ailments.
I've worked with Sasha to get relief from a sore lower back that has not let up for months. She is so easy to be with. I felt comfortable with her right off. She worked on relieving some of the pressure on my spine/pelvis, and gave me stretches to help work out and relieve my pain. After two sessions, I am starting to feel less sore. She has given me exercises to do in between and I plan to do them daily. Now I'm also looking forward to expanding our work together, as I feel stronger and my back improves, to include aerobic and fitness work as well.Working with a trainer in a gym just hasn't worked for me. I can't wait to work with her again. Having Sasha come to my house in this horrible cold weather has literally saved me!
If you're looking for evidence based, hard core training to reach your personalized fitness goals, Sasha is the woman for you. Body in balance is a one stop shop for fitness training and therapeutic exercise. Sasha is the best!
Sasha is a great trainer! She led me through an awesome home workout routine. I was surprised by how good of a workout I could have in my own living room with very little equipment. Since her background goes beyond personal training alone, she was also able to help me relax a chronically strained muscle in my back using some manual therapy. She's the best!
Sasha and I have been training together 3 days/week for a few months now and the results have been amazing! Not only has my strength improved, but also my flexibility and my overall energy. Sasha tailors every workout to your personal needs and always has modifications for any and every exercise. When you work with Sasha you know she is dedicated to your progress and helping you achieve your goals. If you want a trainer that is knowledgeable, personable, and dedicated then chose Sasha.
Sasha is a fantastic trainer. I am a former Olympic rower, and I have had some back trouble (owing to doing too much rowing on the ergometer a while ago). Sasha helped me set up a program to strengthen my core so that I can row on the water with no pain. I now compete again, without pain. (But I am not rowing on the erg anymore!)
I've been training with Sasha for about a month and am already seeing changes in my body, have more energy, and feel awesome. She spends so much time making sure I enjoy every session, researching and providing me with documents whenever I have questions, and is always able to modify any exercise if it's too difficult or if I want more of a challenge. You won't find a trainer more dedicated to your success.
Sasha is an awesome trainer! I have various body aches such as wrist pain and back pain, and Sasha was able to work around that without making my pain worse AND she was able to give me a hard workout in the process! Also the bodywork was A++, much better than the massage therapists I've been to.
I have really enjoyed working with Sasha. It is so convenient having her come to my house on my schedule. I always had a hard time making it to the gym, and then didn't really know what to do once I got there, i.e., other than use the cardio machines. And I never felt particularly comfortable stretching there. In my home, I am comfortable. I can find a workout online, but not one that takes into account my injuries. Sasha prepares a workout customized for my interests, abilities, physical ailments, time limit, and space (i.e., what will work in my tiny living room). She leads me in a warm-up, low-impact strength training (my request), and stretching. Having her in my house, showing me the moves, checking and adjusting my form, keeping time, and reminding me to breathe has motivated me to commit to working out regularly. She is very nice, non-judgmental, and just the right mix of motivational, educational, focused, and friendly. Perhaps most importantly, her depth of knowledge about the body makes all the difference. She is all about being safe and healthy. Helping me look better is icing on the cake.
knowledgeable. good teacher. patient
Sasha is excellent. Sasha is relentless in staying in touch and making the diet and exercise so much easier because you know someone else is interested in seeing you succeed.
Are you a trainer?
Get new clients. Change lives.