Vivian Andreeva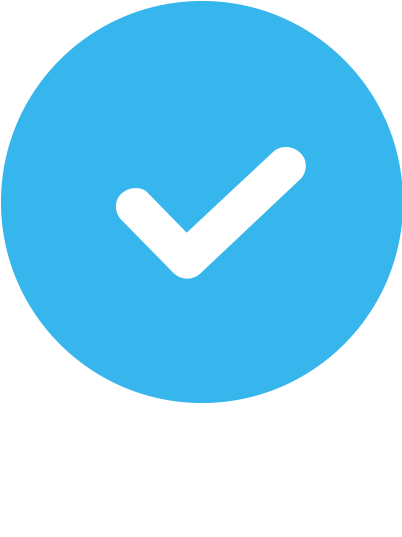 Verified
10 Reviews
Outdoor & In-Home
Virtual
About Vivian
**Currently accepting virtuals (Zoom, WhatsApp, FaceTime) or in-home training**
I have taught both a 16 year-old client as well as a senior client in her 50's on how to do their first unassisted handstand. Age is not a limiting factor when working with me to reach your goals.
My areas of expertise include weight loss, strength training, olympic weightlifting & powerlifting, functional/CrossFit training, cardiovascular conditioning, prenatal & postpartum fitness.
Using a mix of HIIT, strength, and full-body conditioning, our time together will tone, strengthen and energize your body for your day ahead. I'm a very energetic, happy and supportive coach who takes the time to work with you (and each of my clients) to find out how to best motivate you to reach your goals. Being a drill-sergeant-type-coach has never been my style of teaching. I do not yell to motivate you. I understand that a journey to better health and fitness has its ups-and-downs - my goal is to be your go-to person when you have questions, concerns and slumps, as well as the person you celebrate accomplishments and victories with!
Whether you are an experienced athlete who wants to learn a new skill (handstand pushup perhaps?) or you're just starting out with no idea on what to do next, this dedicated 1-1 time puts the focus entirely on you, your schedule, and your goals. I can't wait to meet you.
I have experience in personal training, small-group training (2-4 friends who love to workout together) and large group training (15+ people). My clients include teens aged 13-18, young working professionals, prenatal and postpartum women, adults + seniors.
Areas of Expertise
Core and Balance

Strength Training

Functional Training

Cardiovascular Conditioning

Cross Training

Wellness

CrossFit
NCCA Accredited Certifications
NSCA Certified Personal Trainer
Additional Certifications
CrossFit Level 1
Who I Especially Like Working With
Beginners, Brides-to-be, Overweight/ Obese, Runners, Student-athletes, Women
Additional Languages Spoken
Bulgarian, French
Vivian took time to assess my fitness goals and learned about my back injury from a car accident which occurred a few weeks prior to our initial session. After a few sessions, I knew Vivian was indeed a very knowledgeable fitness trainer. Because of my condition, she literally made efforts to redesign a training program that has made it possible to achieve my goals. She would consistently push me to take up new challenges and exceeded my own expectations. As results, I have seen improvements of my strength and flexibility.
I have found that it is exceedingly rare to come upon instructors that demonstrate a genuine excitement to enlighten and see their students/members improve. I think the highest accolade I can provide Vivian is the numerous clients of Pandora that reach out and share how excited they are to have her as a coach. They appreciate her candor, her energy, and her willingness to share her knowledge and experience.
Working out with Vivian is a constant reminder of how important a great coach is to having a good workout. Her energy, fun workouts, and most importantly knowledge of why to train certain movements (not just what movements) make all the difference. These factors make for an exceptional workout that goes far beyond what I would achieve even by doing the same exercises on my own. There really is no dull moment when training with Vivian. You can always count on her being on time and being full of positive energy. We always get started by doing a warmup that gets me more limber and focuses on stretching out the muscles in the workout of the day. Followed by that, we review and practice any new movements and how to scale them up or down depending on difficulty. And then you can always count on the workout to push you. After just a class or two, she has a good feel for your limits and know just the spots to push you on to make sure you're challenged.
Vivian is a shining light! She is motivated to be her best self, and she motivates the people around her to go after their goals, in fitness and in life. Impossibly fit and upbeat, Vivian is the trainer you need if you want to build strength and confidence, while having a blast!
I met with Vivian Andreeva, and she was all the Find Your Trainer bio said about her - and more! I am an older man with some chronic health issues. After a clear discussion of these and my goals, she was able to enthusiastically develop a plan that is heart-healthy and which assists with balance, strength and flexibility. She is a great listener and is very knowledgeable. I recommend her to anyone who is looking for an empathetic professional who loves keeping us fit, healthy, and smiling!
A fantastic match! I have established a wonderful working relationship with my new trainer, Vivian. She is a great, empathetic listener and knows her stuff! I am grateful to have met her and look forward to working on my balance, agility, flexibility and endurance, at a pace that celebrates every achievement! Wow!!
I have been training with Coach Viv for a little more than a month and I could not be happier! Upon initially meeting her it was evident she was so sweet, encouraging, and full of warmth and vitality. I've only been impressed more since! She concocted a workout regime customized for my specific goals, that were thoroughly discussed session one, while still maintaining realistic expectations. After each session I feel motivated, stronger, and more confident in my physical ability. Her open and inviting personality allows me to ask and receive answers to all my questions without making me feel inferior or hesitant to do so. I am constantly learning something new and having fun while doing so. Not only have I already noticed physical results in my body, but my morning sessions have improved my attitude and the "accomplished" feeling keeps my mood elevated for the remainder of the day. Training with Viv has been a physical and mental outlet that has lead to positive changes in many aspects of my life. I look forward to each week and the fun new workouts she very thoughtfully plans!
Vivian's been my coach since the fall of 2018 - since then I've made major gains in my fitness and overall health! Vivian focuses on form first, making sure every rep counts & to ensure you're protecting yourself from injury. She frequently checks in and makes suggestions to make workouts align with your goals. She spends a lot of time researching and learning about new techniques to teach different lifts as well as different recovery methods. Vivian always takes into consideration varying skill levels and tailors workouts to be effective for each person - all the while making the workouts fun! The biggest reason why I remain at the gym I'm at is because of her coaching skills - I highly recommend others to train with Vivian too!
I find Vivian's approach to coaching very effective, as she takes the time to help me understand what it is that I am doing wrong in any given technique, and then teaches me what the correct technique is, always taking time to make sure I understand how incremental change adds up to improving the whole movement. I'll offer the example of deadlifting: I was stuck at a plateau of lifting 305 lbs, and couldn't seem to increase to lifting a higher weight. Vivian held a clinic for the class, showing us some exercises we could do to test and improve our posture and form. Within two weeks of applying the knowledge she imparted, I deadlifted 345 lbs, a personal best and 15% increase over my previous maximum weight. I've got multiple other examples of her coaching improving my strength/efficiency/safety for multiple movements including snatches, pull-ups, power cleans, and even injury recovery for an ailment that occurred outside of the gym. With her feedback and coaching, I am able to workout in a harder and, more importantly, safer manner. If you're looking for a coach to help you step up your fitness game, or to help start on the road to fitness, look no further: Vivian is the coach for you.
Vivian is an absolutely amazing coach that I would highly recommend to anyone of any level! Not only is she welcoming, but she constantly shows her passion for her job and genuinely invests herself in her clients and wants to see everyone succeed. Personally, I have come from a strength background and played college baseball until I was introduced to CrossFit. During my time training with Vivian, not only has she exceeded my expectations as a coach, but she's helped me improve lifts I thought I had mastered and she has also helped me succeed in learning something new every day while helping me achieve new goals and PR's!
Are you a trainer?
Get new clients. Change lives.