Charlotte Personal Trainers. Delivered.
Charlotte
Find Your Trainer delivers you the best personal trainers in Charlotte.
Train with a vetted and certified personal trainer
anywhere - a gym, your house, office, hotel or outdoors.
The Charlotte FYT Difference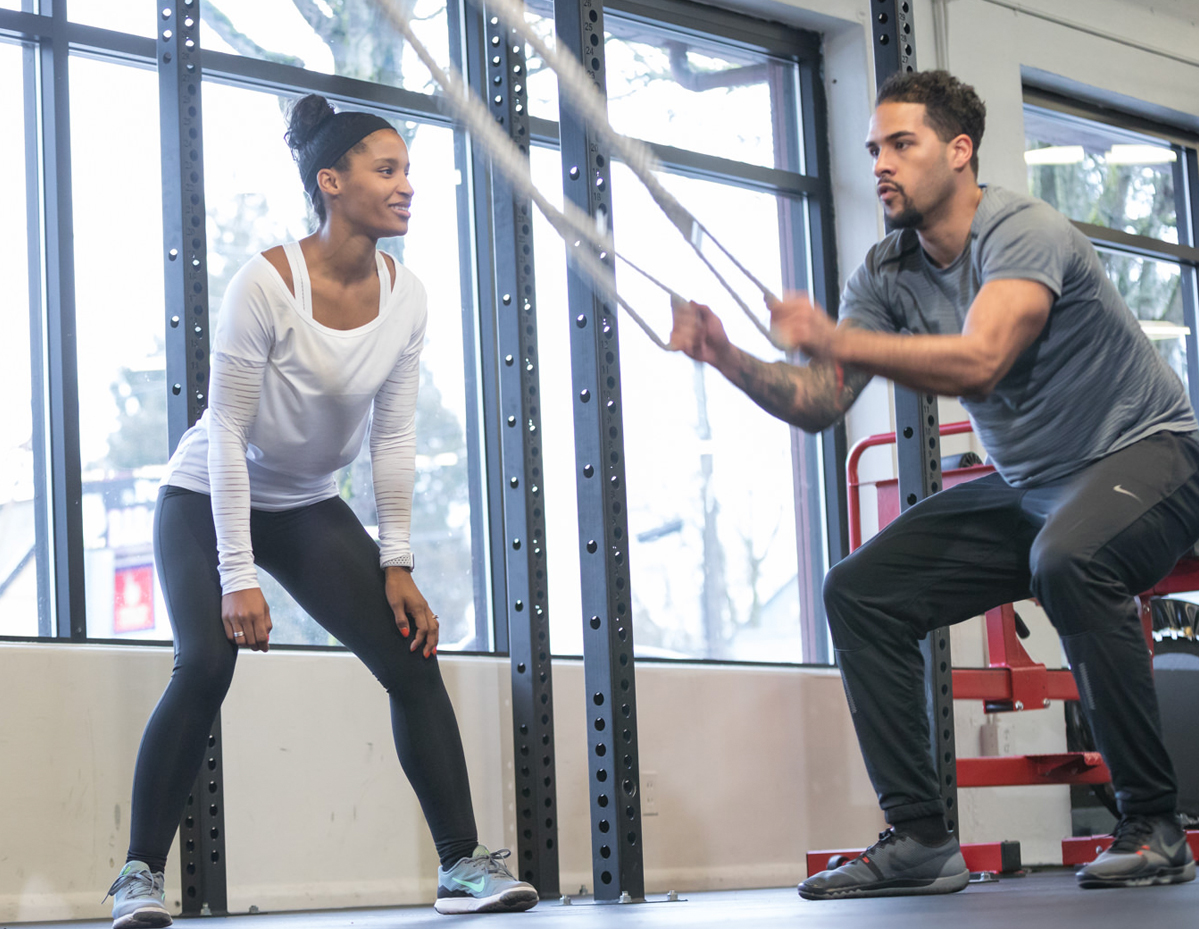 Find Your Trainer is proud to partner with the American Council on Exercise to achieve our shared mission to get people moving safely and effectively. With over 30 years of experience and over 70,000 professionals holding NCCA-accredited certifications, ACE continues to set the gold standard.
Learn More
Find Your Match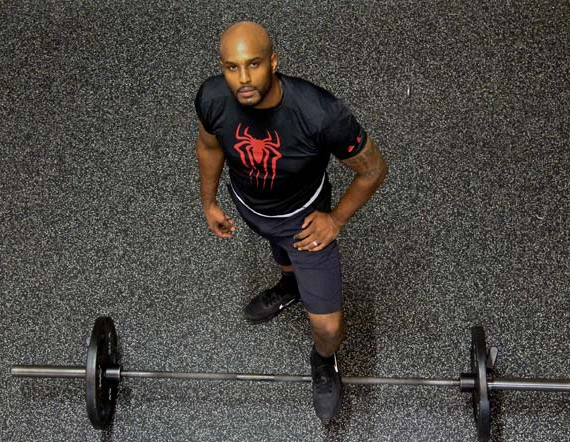 Our approach is different. We recommend personal trainers in Charlotte based on you. Your goals. Your schedule. Your location. Your lifestyle. After all, this is personal training.
Find Your Match
Train In-Home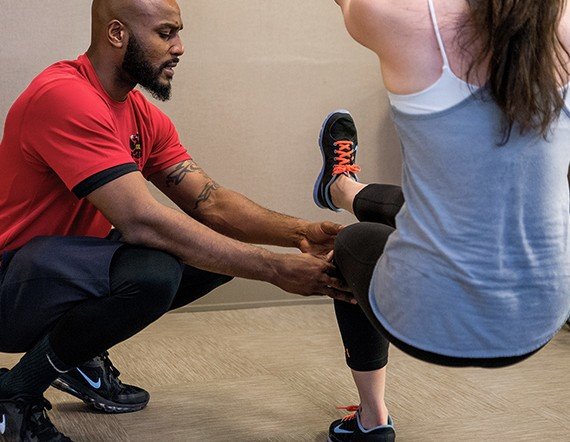 Our trusted and vetted Charlotte personal trainers will meet you at your home, office, hotel or at the park. Schedule when and where it's most convenient and comfortable for you. And we even bring all the equipment.
About In-Home Training
Train With Friends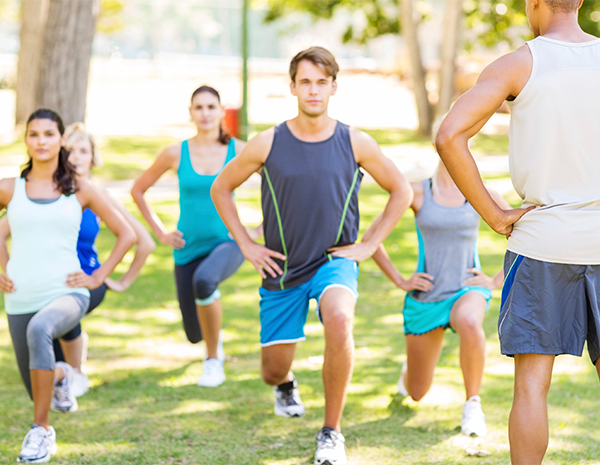 Train with a partner or up to 5 of your friends with Partner & Small Group Training session options. A Charlotte personal trainer comes right to your door! Split the cost, have fun, and bring new meaning to the phrase "squad goals".
About Partner & Small Group Training
Train at Top Gyms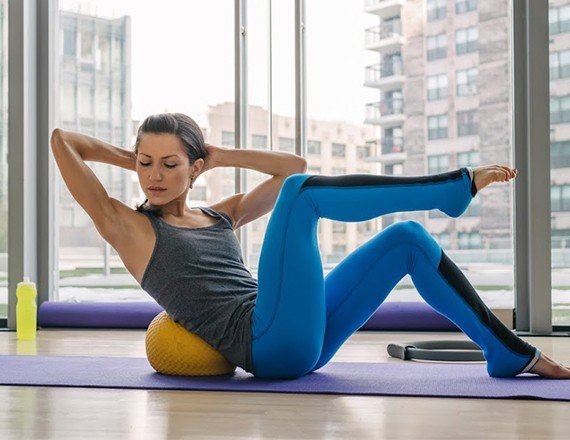 We've partnered with the best personal training gyms in Charlotte so you can train at the top gyms and studios in the city. You never need a gym membership to book a personal training session.
Simple & Affordable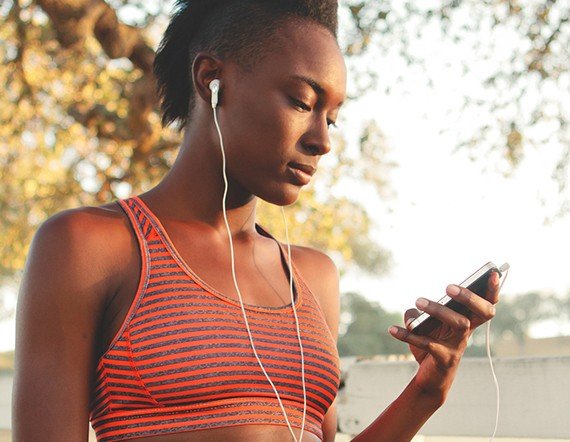 Search, schedule & pay for personal trainers in Charlotte all from your desktop or mobile device.No sales pitches and no back and forth. No memberships. No contracts. No expensive packages.
Trusted & Secure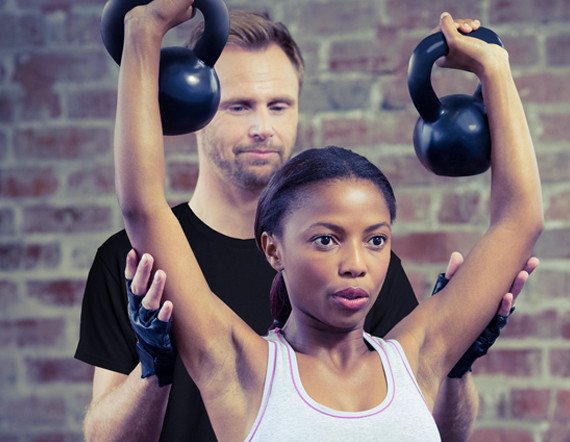 Pay securely and train safely with a vetted and insured Charlotte personal trainer.
Previous
Next
What Our Clients Are Saying
The Best Personal Trainers in Charlotte
Charlotte's Top In-home Personal Trainers
Best of 2017 - Check out these highly rated in-home personal trainers in Charlotte
Nick Platt
(1 reviews)
Nick is an amazing trainer. I've been going to him for training/boot camp classes for several years and it's always a great workout. He has different group classes each day of the week so you can target your workouts to best suit your needs. He's positive, great at motivating you to do your best and, in addition, he's just a great guy that really wants you to succeed. I would definitely recommend Nick and Platt-Form!!!
Train with Nick
Kim Miller
My focus is working with the mindset of my client in all facets of health. I take what I do seriously and I try to make sure we are a good fit by going through an interview process. This lets me know the commitment and motivation of my client. I love the challenge of change and I love what I do! I make training fun, challenging and effective.
Train with Kim
Sakina Zollicoffer
I am a wife, mother, entrepreneur, and lover of life. I am a National Academy of Sports Medicine certified personal trainer, health educator, motivational speaker, owner of Sakina Renee FIT, and SR Wellness. Meeting my clients where they are mentally and physically is my mantra for success. My love for health and wellness began with my own personal journey of finding myself mentally, physically, and spiritually. Along this journey I lost over 45 pounds, overhauled my diet, and continue to strive for optimal health. I decided that I wanted to make a difference by helping others become better versions of themselves through healthier lifestyle choices. After I became a certified personal trainer I returned to school and obtained my Masters Degree in Health Education and Promotion to expand my practice. My personal experience, client base, and education have led me to specialize in fitness for women and workplace wellness programs. I do not believe in the one size fits all approach. I tailor my programs to meet the needs of each client. This is what separates Sakina Renee FIT and SR Wellness from other programs. My mission is to inspire, motivate, and EMPOWER individuals to lead healthier lifestyles through personal training, health coaching, and health education and promotion.
Train with Sakina
Zachary Celaya
I fell in love with fitness in college where knee pain was keeping me from continuing my basketball career. I began researching and putting my energy into what I could do to become more flexible and strengthen specific muscle groups to prevent the knee pain I was experiencing. Through this, I was able to overcome my knee issues and in the middle of doing that, I fell in love with teaching people how to achieve their fitness goals. What you will expect from me a is a wide range of expertise in the fitness industry that will break down diets and exercises to fit your needs and get you to your goals.
Train with Zachary
Loryn Wurst
I do not use a "one size fits all" program for my clients. Every client gets a customized program that is designed to help them get from their point A to their point B. During our sessions I am attentive, interactive, and in the moment with you. Each session is different and planned according to how your body feels that day, what needs attention, and what your specific goals are. I keep my client base to 10 clients or less so that I can give each one the attention and dedication that they deserve out of their trainer. I am always available through phone or text and even check in on the weekends or days we don't train together to make sure my clients are doing what they need to be doing to reach their goals.

How much effort and work you put into something will greatly determine your outcome and success.
Train with Loryn
Norine Star Lomax
I will Enhance your Quality of Life and get the most effective workout possible to help you achieve New Levels of Positive Physical Change. My approach to help you get from the couch to the treadmill is A DOSE of MOTIVATION!

DO NOT ABUSE WHAT GOD HAS GIVEN TO YOU! Keeping your body in shape is a spiritual discipline. It's not just about losing a few pounds, wanting to live longer, or trying to look nicer. God created your body, Jesus died for it, the Holy Spirit lives in it, your body is connected to Christ, and it's going to be resurrected one day. When it is, God's going to hold you accountable for how you managed what he gave you.
Train with Norine Star
Petro Martynyuk
My goal as your personal trainer is to provide you with all the support you need to reach your personal fitness goals. That includes holding you accountable, introducing you to the important role of nutrition and other lifestyle choices, pushing you a little outside of your comfort zone and making sure you know how to exercise effectively and safely on your own. I do not believe in fast track programs (I. e. lose 20 pounds in 30 days) that ultimately result in a failure and disappointment while wasting your time and money. Instead, I focus on helping you in developing long term sustainable healthy habits that will be there long after we complete our training together. Once you learn how to nurture your body through a balanced approach to exercise, nutrition and stress management, the desired results will follow.

I am a strong advocate of a Holistic Approach to Personal Training and Nutrition. I believe in gradually achieving results by making small changes to our lifestyles, rather than expecting overnight results from fad diets and workout gimmicks. Only by making the right Fundamental Lifestyle Changes can you produce Real and Lasting Results. It is then that you will become Healthier, Happier and Fitter.
Train with Petro
Carlos Snead
You can expect to never do the same workouts, I always switch it up for muscle confusion! I like to use a mixture of fast pace multi-joint exercises for maximum calorie burn. I'm also a certified nutritional consultant and work with meal plans!


Train with Carlos
Horace Miller
Get Right Sports Performance & Fitness has been created by; Horace Miller has played in the NFL with some of the best teams in the world; Seattle Seahawk, Oakland Raider, and your hometown' Carolina Panthers. Fitness and health should be the main priority in life and I want to guide those on their journey to attaining the lifestyle they desire. Im a certified personal trainer sports performance coach and i want to extend my expertise and knowledge to assist all who are dedicated to achieving an active and healthy lifestyle through personal training. I have trained among the elite and helped aspiring athletes reach the top level in competition. This has given me the ability to tailor an adequate regiment to fit personal and sports needs that will GET YOU RiGHT!
Train with Horace
THESE THINGS COST ABOUT THE SAME AS A PERSONAL TRAINING SESSION
There are splurges and necessities. All of the below items are similar in price to a training session but won't make you feel half as good. Invest in yourself!
MOVIE TICKETS & POPCORN FOR TWO
DINNER OUT AT A RESTAURANT