The best way to find
a personal trainer.
Period.
Chicago's best vetted and insured personal trainers delivered to your home, park, or building gym.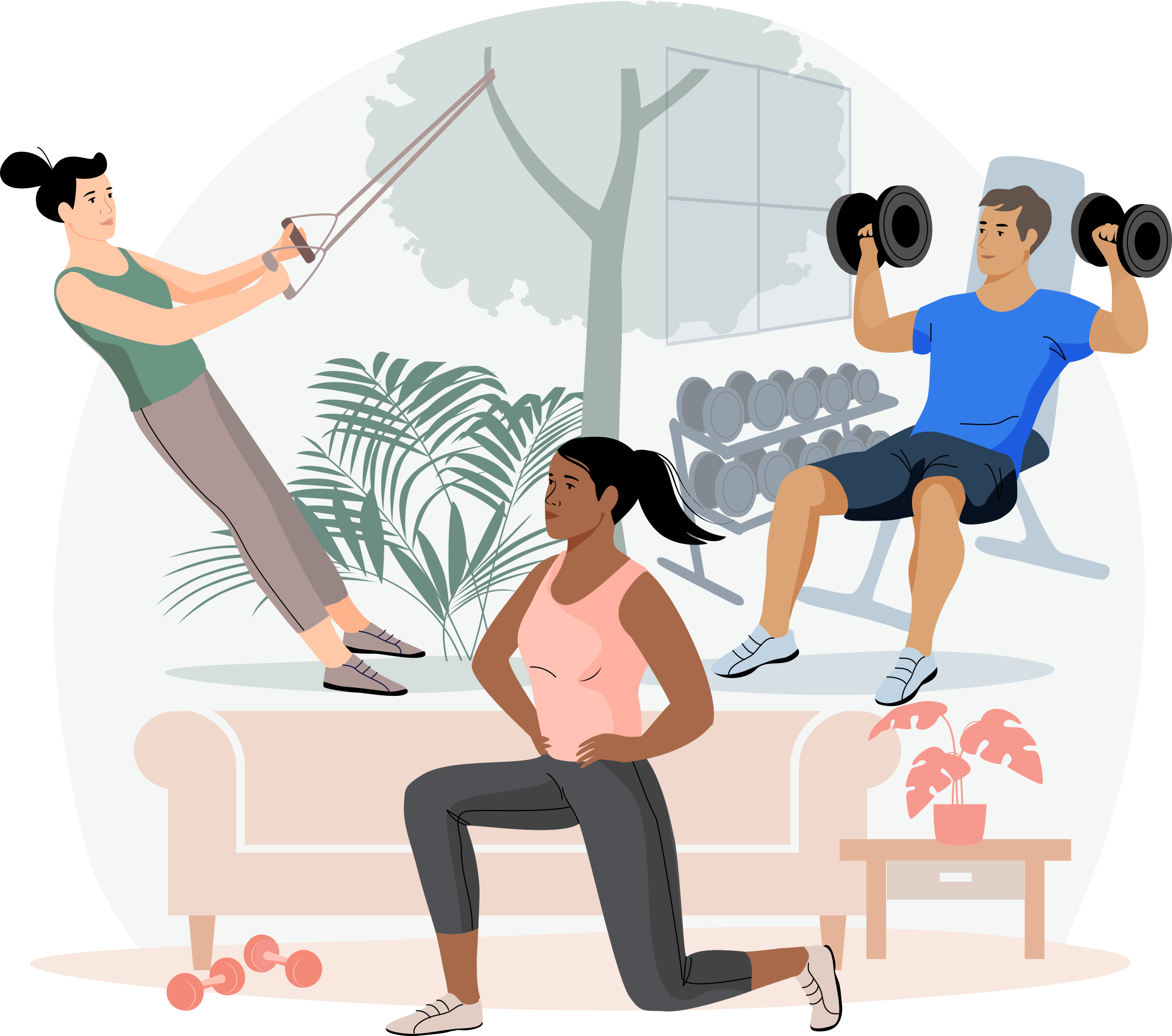 Now is the time to invest in your health.
Find Your Trainer makes getting fit simple.
Exercise where you want, when you want.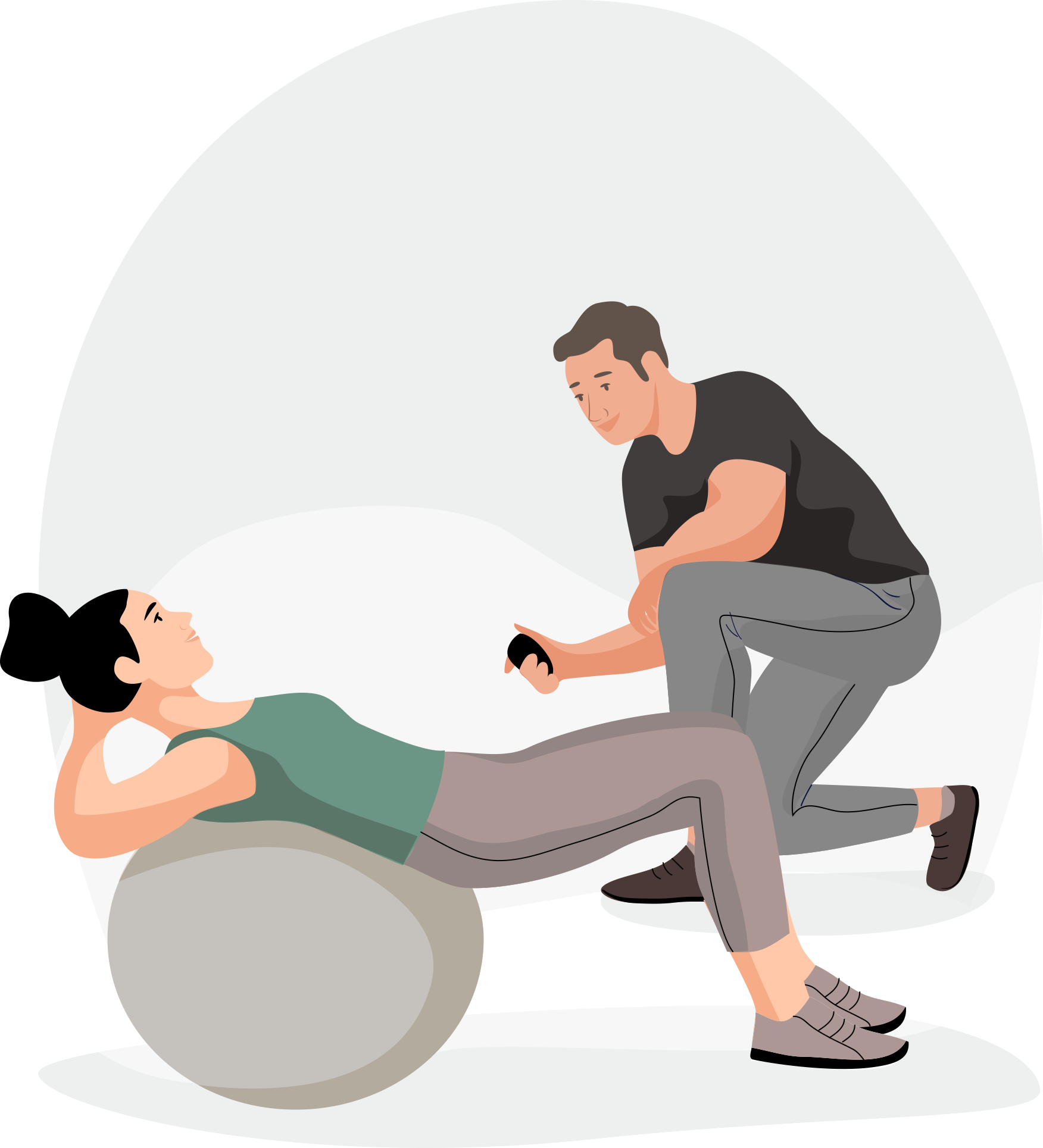 Let's face it, getting in shape can be hard. Our Chicago personal trainers will create a personalized workout plan, show you what to do, and support you every step of the way. We are committed to your long-term success.

FYT Pros have helped thousands of people just like you.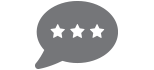 Read bios and reviews of personal trainers in Chicago and pick the perfect one for you.
Chicago personal trainer reviews

Personalized
I purchased a package for my mother remotely. Brooke has been very accommodating with my mother's needs and my arrangements. She personalized the fitness program to meet the physical needs for my mother's lifestyle change. I recommend Brooke.

Meghan
She is terrific and is helping me a lot.

Great Site.
Great site. Found a great trainer to help me achieve my goals.

high convenience
The site was easy and setting up a trainer that personally works around your schedule and location is perfect for what I need!

Find Your Trainer has been a great experience!
Finding and working with a trainer has been so easy through this site. No regrets!

Kristen Lane
Kristen is a great trainer and coach.

Great trainer!!
I highly recommended ruslana! I've done 1 session so far and it is nice to have a trainer that focuses on your needs and ability's. I'm only a beginner so it was nice having her break down how to target the areas I'm trying to improve!

Always punctual, prepared with a
Always punctual, prepared with a good plan, patient with me!

Great trainer
Annika is really wonderful. She understands what I need help with and is great at explaining why each exercise is useful. She is smart, lively, a joy to work with!!
How it works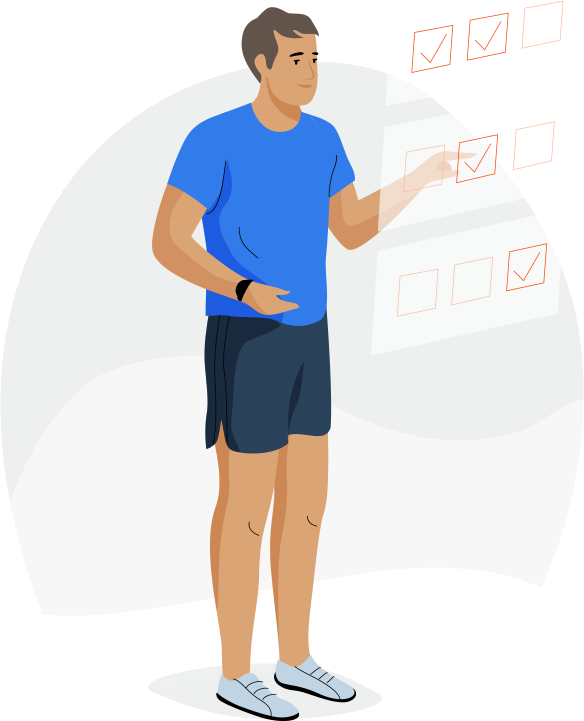 1. Take the quiz
Get matched & pick the
perfect local Chicago trainer for you.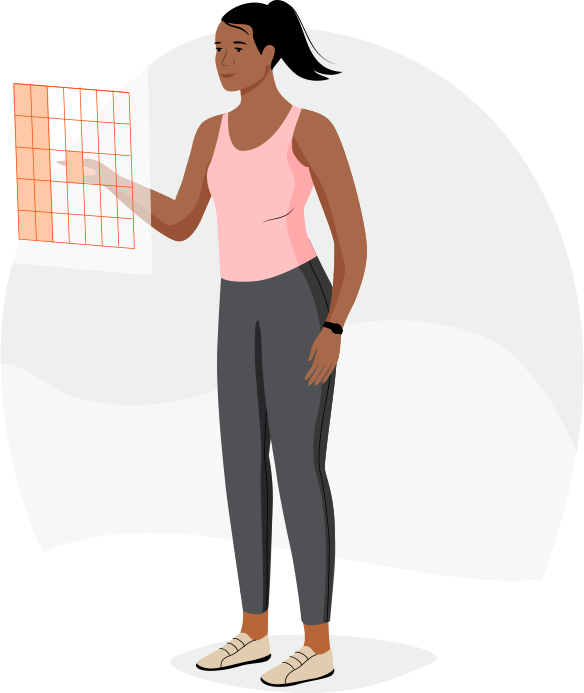 2. Book your session
Pick a time &
securely pay online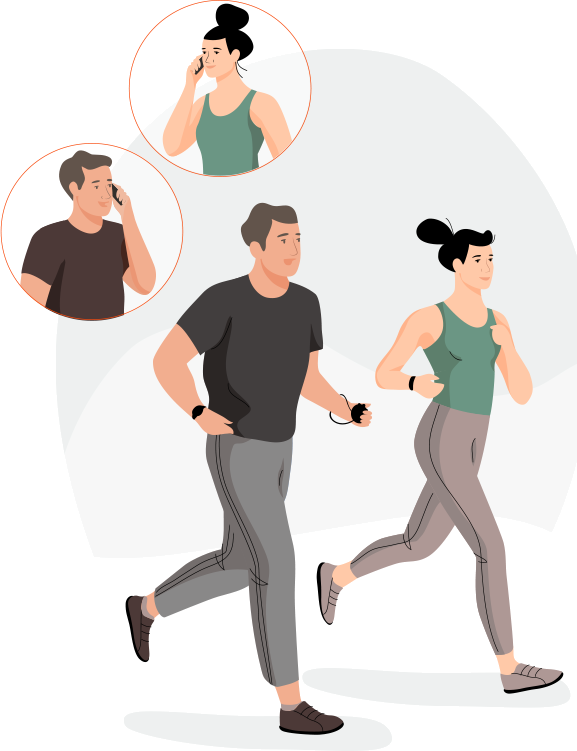 3. Get FYT !
Schedule your free phone
consultation & start working out!
The FYT promise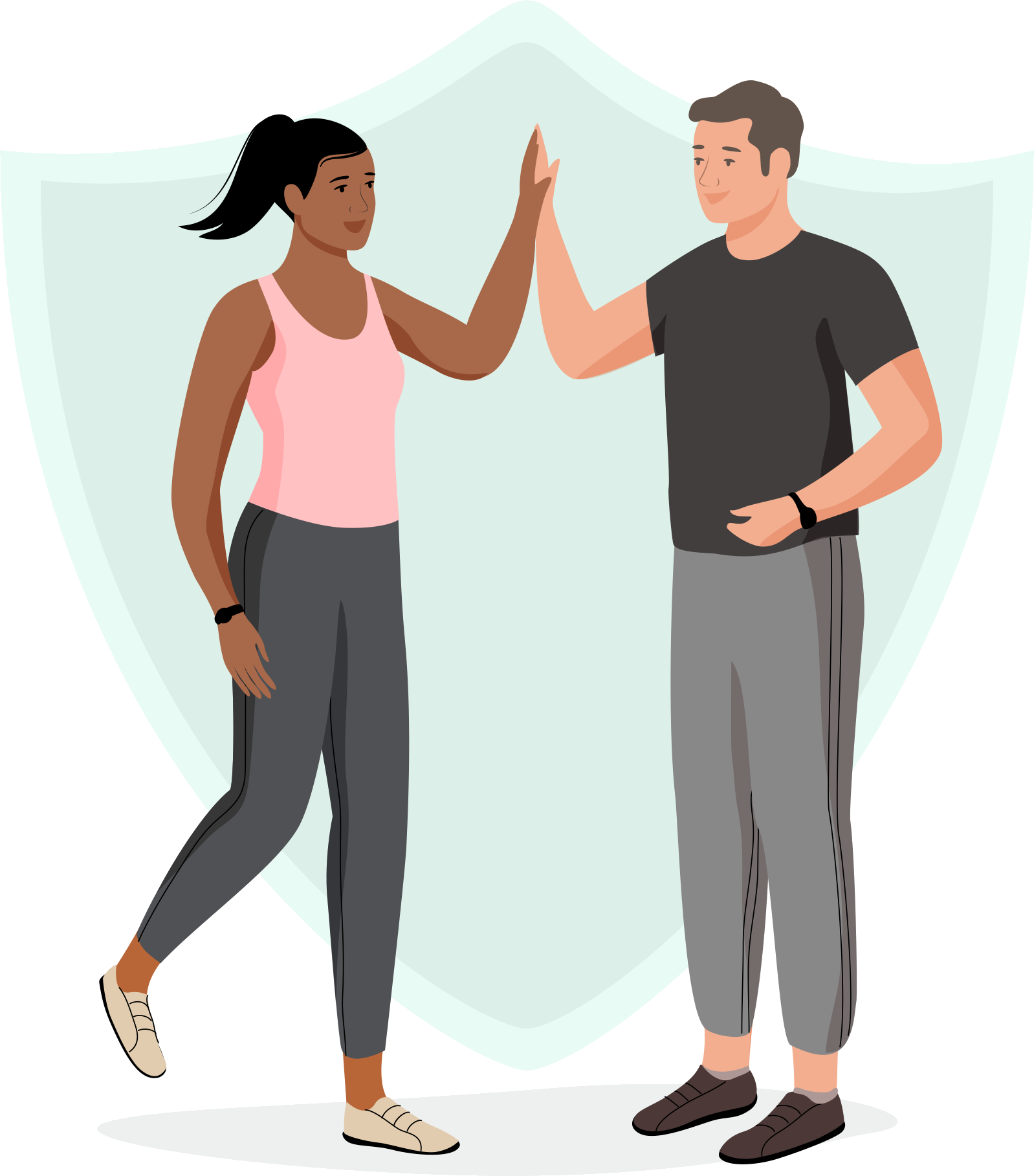 FULL money back guarantee after your first session if it isn't the BEST exercise experience you've ever had!

Always be supported. Never judged.

All FYT Pros are certified, insured, and complete a full background check.

Your trainer will bring all the equipment you need for your workout.

Free phone consultation after you book your first session.
As seen in








The best personal trainers in Chicago
Marshall Okun
(18 reviews)
Marshall and Kathy are so wonderful - and super slow strength training has helped me out so much. I highly recommend the regimen and the people. No one better!
Train with Marshall
Daniel Lew
(15 reviews)
I've been working with Daniel for many years. He is knowledgeable and experienced, a thinking man's trainer! He knows how to help me to strengthen and work around physical issues that I may have problems with. Dan creates workouts that l can then carry through with at home. He is terrific and I highly recommend him to anyone looking for a trainer!
Train with Daniel
Mark Pawson
(14 reviews)
A little over a year ago, I noticed that I was gaining weight, my clothes were becoming uncomfortably tight, and I was not happy with my overall appearance. I had been ignoring the weight I was gaining since I moved to Chicago and fell out of my normal workout habit in 2014. With my impending 50th birthday and my executive physical looming, I decided to begin focusing on my health again and began running on the treadmill. I had previously been a runner but due to chronic knee issues (even after months of physical therapy) had given it up. Although I began seeing some nice results fairly quickly, my old knee issues began to flare up again. I reduced my running to walking with incline. Overall, I achieved some much needed weight loss but didn't build any strength. At my executive physical in April 2016, I met with a physical therapist who strongly encouraged me to lift weights in addition to my cardio training. She encouraged me to engage a trainer, but I kept putting it off. You are the first professional trainer who I have engaged on a contract basis. I have worked out at gyms with small group training, and I have engaged a trainer for a one-off session, here and there, but never with any consistency. I approached you because I saw how you worked with a range of people and saw that you tailored the work-out to the individual. I also know that I will only stick to working out if it's convenient (i.e., you come to my gym in my building at a time that works for me). I could not be happier with my progress. My clothes are fitting better (I am wearing my favorite "skinny" suit today and it is loose on me), and I'm seeing muscle definition that I haven't seen since my 30s. My husband has also noticed the changes. ;-> I feel that I am getting stronger (one of my goals) and fitter. I have less pain/stiffness in my knee and feel I have a much broader range of motion. I attribute my success to 1) feeling a sense of accountability to a plan, 2) you listen to me regarding my aches and pains but don't let me slide into complacency, 3) you frequently ask me how I am feeling and about the exertion level, rather than just watching my perceived exertion, 4) you keep the workouts interesting - lots of changes - without overwhelming me, and 5) you work with my crazy travel schedule and design travel-friendly workouts (even though I don't always do them).
Train with Mark
Bret Gornik
(9 reviews)
If you are looking for a trainer that is all about ROI Bret is the guy for you! To see top results it's all about total wellness. Bret is more than well versed in the latest fitness techniques to drive results in the gym, but he takes it to the next level as he focuses on your nutrition and overall health. He broke down my diet, showed me where room for improvement was, and then showed me how to cook a well balanced diet. This overall approach in combination with a truly inspiring and positive attitude allowed me to see far quicker and better results compared to my personal training sessions at one of the top gyms in Chicago. The one thing I can't stress enough, which Bret focuses on, to see results the gym is just one part but without a complete approach you compromise success. I highly recommend Bret and the opportunity to see results in all aspects of your life!
Train with Bret
Cristina Panagopoulos
(7 reviews)
I just wanted to thank you for all that you have helped me do to get on the road to wellness and fitness. Not only is my rotator cuff injury pain almost non-existent, but to have range of motion back is just awesome. The side benefit was how much better and more energy I have is just amazing, and I actually enjoy the sessions. I've had other trainers before, but you are truly the best I've had.
Train with Cristina
Greg Szots
(7 reviews)
I've been working out with Greg for two years now and I'd recommend him to everyone. He provides customized full body workout coaching, and when you reach the appropriate level he can really push you. He also clearly is well versed and trained in the proper technique. An A+ of a trainer.
Train with Greg
Todd Zehrer
(7 reviews)
I have been working with Todd for a couple months and I always enjoy our sessions. I have lost weight, gained confidence and gotten much stronger!
Train with Todd
Brendan Butkus
(7 reviews)
I have been training with Brendan for one year. Brendan always makes my workouts fun and interesting! He asks questions about my goals and create a new workouts each week to push my body. Since training with him I've noticed a huge difference in my overall fitness and muscle tone. Thank you for always pushing me and also making me laugh! :)
Train with Brendan
Are you a Chicago trainer?
Get new clients. Changes lives.