Mika Lemire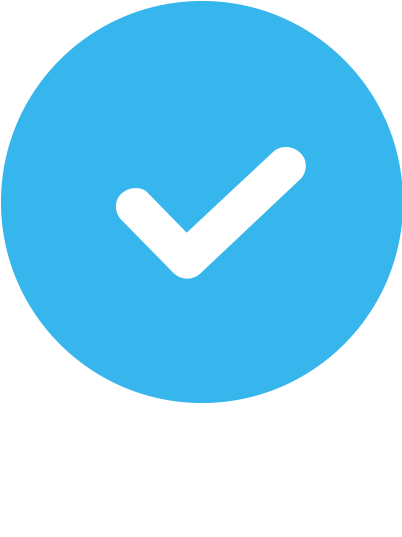 Verified
7 Reviews
About Mika
Exercise doesn't have to be painful or unpleasant. My mission is to deliver safe, effective, and enjoyable exercise programs to more than just the hardcore gym goer, including post-rehab populations, clinical populations, the elderly, and anyone else seeking to improve their overall health through exercise.

I'm Michael "Mika" Lemire. I have a Master's degree in Applied Physiology through the Columbia University Teachers College. It was through my experiences at Columbia University that I came to understand not only the importance of exercise, but also addressing motivational factors that keep a person from realizing their fitness goals.

My approach, most importantly, is to understand my clients' goals and help connect those goals to things that they value. It is this way that I am able to customize a routine that fits your lifestyle, workout style, and aspirations perfectly. In the meantime, I will teach you the significance of what you're doing so that you best understand how our programs are helping you progress to be your best self.

Aside from fitness, my passions include youth education, pet care, writing, travel, and photography. An exercise physiologist by trade, my ultimate goal is to work in a hospital setting facilitating exercise prescriptions for the clinically obese.
My favorite client story
I had a female client who was overweight, generally didn't feel good about herself, and had just over 100 days to prepare for a wedding. She approached me with the intention of losing weight before that time, and we immediately discussed realistic expectations for weight loss, as well as how we can leverage her fitness goals to promote sustainable change over time.

A few elements of her wellness plan consisted of promoting healthier eating behaviors, adjusting her physical activity levels outside of the gym, setting aside time to rejuvenate from exercise and pay attention to her mental health, and educating her on how to best use a gym when not with a trainer. Most importantly, we spent a great deal of time discussing her deep, intrinsic drives for coming into the gym, and creating a solid foundation so she had the motivation to continue coming to the gym.

Over the following, while she lost around 15 pounds in preparation for her wedding, the most important change we were able to make was helping her maintain the good habits we created so that she could continue to maintain her weight loss. Compared to my other clients, and because of her devotion to the gym, she became extremely good at moving fast and for long periods of time; I was almost unable to write a routine that could exhaust her any more! Most importantly, this intervention made her feel more confident, less stressed out, and more in control of her life and her body. And that's the most important thing I believe I can give to anyone.
My training experience
Direct supervision of personal training sessions since 2016

Creating comprehensive exercise and wellness programming since March 2016

Referrals to other clinicians and coordination of care since October 2016

Wellness and motivational coaching techniques since October 2016

Fitness center management and operations since October 2016

Educational and community programming since October 2017
Areas of Expertise
Core and Balance

Weight Loss

Muscular Definition

TRX

Functional Training

Cardiovascular Conditioning

Muscle Gain

Injury Prevention
NCCA Accredited Certifications
ACSM Certified Exercise Physiologist
Additional Certifications
TRX Certified Suspension Trainer, TRX Certified Functional Trainer, FMS Level 1
Education
MA in Applied Physiology, BS in Environmental Studies
Who I Especially Like Working With
Bariatric, Beginners, Bodybuilders, Disabled, LGBTQIA, Men, Middle-aged, Models, Overweight/ Obese, Post-rehab, Rehab, Runners, Seniors, Student-athletes, Women, Youth
Medical Conditions Experience
Arthritis, Asthma, Back Pain/Issues, Bone/Joint Injury, Cerebral Palsy, Diabetes, Hypertension, Hyperthyroidism, Hypothyroidism, Joint Pain, Knee Pain/Issues, Limited Mobility, Lower Body Pain/Issues, Obesity, Osteoporosis, Prediabetes, Sciatica, Shoulder Issues
Training Areas Served
In-home, Outdoor or Virtual Training
Training with Mica was a fantastic experience. He worked with me on shaping up my form, things I've been doing wrong for years, and optimizing my workouts. The several sessions I had with him have had a lasting impact in how I go about my fitness and where absolutely worthwhile.
Mica is very skilled and takes his craft seriously. I found him to be motivating and I saw real improvements in my performance. I would highly recommend him.
Mica is an excellent fitness instructor. I have been working with him twice a week for the past 6 months. I am stronger and more confident in myself.
Mica is a superb trainer. He has a great knowledge on physiology and how to put together a cohesive work-out plan. I had never had any experience with how to exercise, much less how to do it properly and work to a goal. Mica managed to make what I was learning entirely accessible, as he was always willing to take the time to explain why the exercises were important, how to improve my form, and even the science of how a body reacts to the stresses of exercise. I will happily continue to use him for all my exercise and physiology needs, as I now feel better than I ever have due to his custom exercise plan.
Mica is a highly skilled trainer, and is thoughtful, conscientious and talented. I have been working with him for almost a year now, and I highly recommend him.! Since I started with Mica, I am stronger, healthier, and my level of fitness has improved significantly. Mica will challenge and encourage you during your workouts, but will never make you feel uncomfortable. I appreciate Mica's ability to strike just the right balance between challenging you and not going too easy on you, coupled with your level of fitness and skills. He really is a fantastic trainer, and I can't recommend him highly enough. You will not be disappointed!
When Mica started training me I had been working out for a few years but wasn't see much improvement. He showed me everything I was doing wrong regarding form, and helped me create a workout plan to meet my hypertrophic goals. He was very patient and taught me helpful pointers for ensuring that I would remember the proper form even when I was working out alone. As such it only took a few training sessions with him to be able to do it all on my own. Since then I've gained over 20 pounds while remaining the same percent body fat. I give Mica my highest recommendation!
Mica is an excellent trainer. I wanted to be healthier. We worked together to improve initially my core. Beyond time spent at the gym, he continuously sent me feeding tips and let me track all my exercises and improvement. After three months I was stronger and healthier. He knew my limit and how to challenge me to get close to it. I highly recommend him.