Georgia Personal Trainers. Delivered.
Find Your Trainer delivers you the best personal trainers in Georgia.
Train with a vetted and certified personal trainer
anywhere - a gym, your house, office, hotel or outdoors.
How Find Your Trainer Works
Find Your Match
Find the perfect personal trainer near you based on your goals, your personality, your lifestyle and your body.
Train Anywhere
Work out with trusted and vetted local trainers at your home, building gym, outdoors, or the gym. We'll bring the equipment.
Book & Pay With Ease
Effortlessly book and pay for a training session directly from the trainer's profile.
The Best Personal Trainers in Georgia
Georgia's Top In-home Personal Trainers
Best of 2018 - Check out these highly rated in-home personal trainers in Georgia
Trina Potts
(21 reviews)
I'd never worked with a personal trainer before, but this has been such a great experience! Trina took the time to listen to my concerns and has created work-outs that address those concerns and more. She challenges me to work a little harder each week and I can already feel the difference in my strength and stamina after just 4 weeks. Plus, she gives excellent advice about nutrition and lifestyle changes. Having just turned 60, I'm learning that it's never too late to improve my health and be more active. Thank you, Trina.
Train with Trina
Crystal Smith
(6 reviews)
I feel really bad about my body and health prior to getting with Crystal. I had a wedding to plan in a short time and even started stress eating instead of losing weight. I was gaining weight. She came along and within two weeks, I was feeling cool and confident about myself. She started with a meal program and a weekly workout schedule. Crystal was empathetic to my weak areas and exercises were modified until I gained more strength. I feel so good right now and want to continue with her even after my wedding next weekend. Photos to come later
Train with Crystal
Stephen Box
(4 reviews)
Stephen constantly pushed me and worked with me on a variety of things, from whole body workouts to specifically tailored workouts and just finding the time to work it into my schedule. His process really works if you buy into it, and despite me moving away I still work with him via an iPhone app to continue with my workout plan. Stephen is very dedicated to his craft and is a genuine guy who balances teaching and pushing his clients extremely well, which got the best out of me.
Train with Stephen
Michelle Riley
(4 reviews)
JUST HIT THE LOWEST WEIGHT I'VE BEEN SINCE I STARTED TRACKING ON MYFITNESSPAL OVER A YEAR AGO! BUT SO MUCH MORE IMPORTANT THAN A NUMBER ON THE SCALE IS HOW MUCH STRONGER, FLEXIBLE, AND BALANCED I FEEL. THANK YOU, MICHELLE! I AM LOVING MY PERSONAL TRAINING WITH BODY OASIS! Age-51
Train with Michelle
Gemilee Marquez
(1 reviews)
I had never exercised before talking to Gemilee, and only within a matter of few months, she has me so motivated and enjoying every moment of it! She spent A LOT of time talking to me prior to starting about what I was interested in and what I wanted out of exercising. Her exercise plans are very thorough and easy to follow. After my plan each month, she again spends a lot of time with me seeing what I enjoyed and how to adjust. Throughout the month, she constantly contacts me to see how I am doing and if I have any questions or comments. She goes out of her way for her clients and has definitely beyond exceeded my expectations!
Train with Gemilee
Joey Hedges
(1 reviews)
Joey is a great trainer! He takes time to listen to your goals and sets a plan based on your skills and your desires He takes the time to make sure you are doing things the right way, and explains to you why what and how the things you are doing are important! He is good about speaking medically/psychically about what you are doing, but can also dumb it down for so to make sure you are doing everything in the best way! He really cares about your progress
Train with Joey
Alexandra Jacobs
Hi! I'm Alex.
Since I turned 18 I developed a passion and love for fitness. As my passion grew, my passion to help others grew with it! I can be any kind of trainer you want to be! Whether it be analytical, supportive, or "drill sergeant" style I can do it!
I'm very adaptable to your needs both physically and emotionally!
Please feel free to contact me at any time with more questions.
Train with Alexandra
Kareem Goodwin
*Functional Training
*Fitness & Nutrition
*Sports Conditioning
*Strength & Resistance Training

Hello and welcome! Im Kareem Goodwin, owner and founder of Functional Athletic Performance. I am proud to say that fitness is my passion.I've been in this industry for 12 plus yrs, i am a certified fitness and nutrition specialist along with performance enhancement specialist. I've Studied at Murray state university, NASM and NCSF.Growning up i've played many sports, specializing in football and basketball. I've also had the privileges to play college, and semi pro football.I've been through two knee surgeries , ACL & Meniscus. With my studies of physical therapy i've been able to increase my strength and stability and speed up my recovery time. I've also been able to show people the proper way of weight training and also putting the right nutrients in the body to build and maintain the body's physique
Train with Kareem
Emily Hobel
My favorite quote comes from my former swim coach:
"If you take care of the little things, the big things will take care of themselves."

While this pertains to all areas of life, it is especially pertinent to fitness. I believe that small changes can make a big difference. I help clients with small moves that make a big difference in posture, injury prevention, and body straightening. I provide tips on small lifestyle changes that will make a big difference - such as drinking more water and finding a workout that you enjoy.

I won't make you do 100 burpees on your first day. Together, we will start small and start where your current fitness level lies and progress to make big changes. I like to make workouts safe, effective, and fun.
Train with Emily
The Georgia FYT difference
Find Your Match
Our approach is different. We recommend personal trainers in Georgia based on you. Your goals. Your schedule. Your location. Your lifestyle. After all, this is personal training.
Find Your Match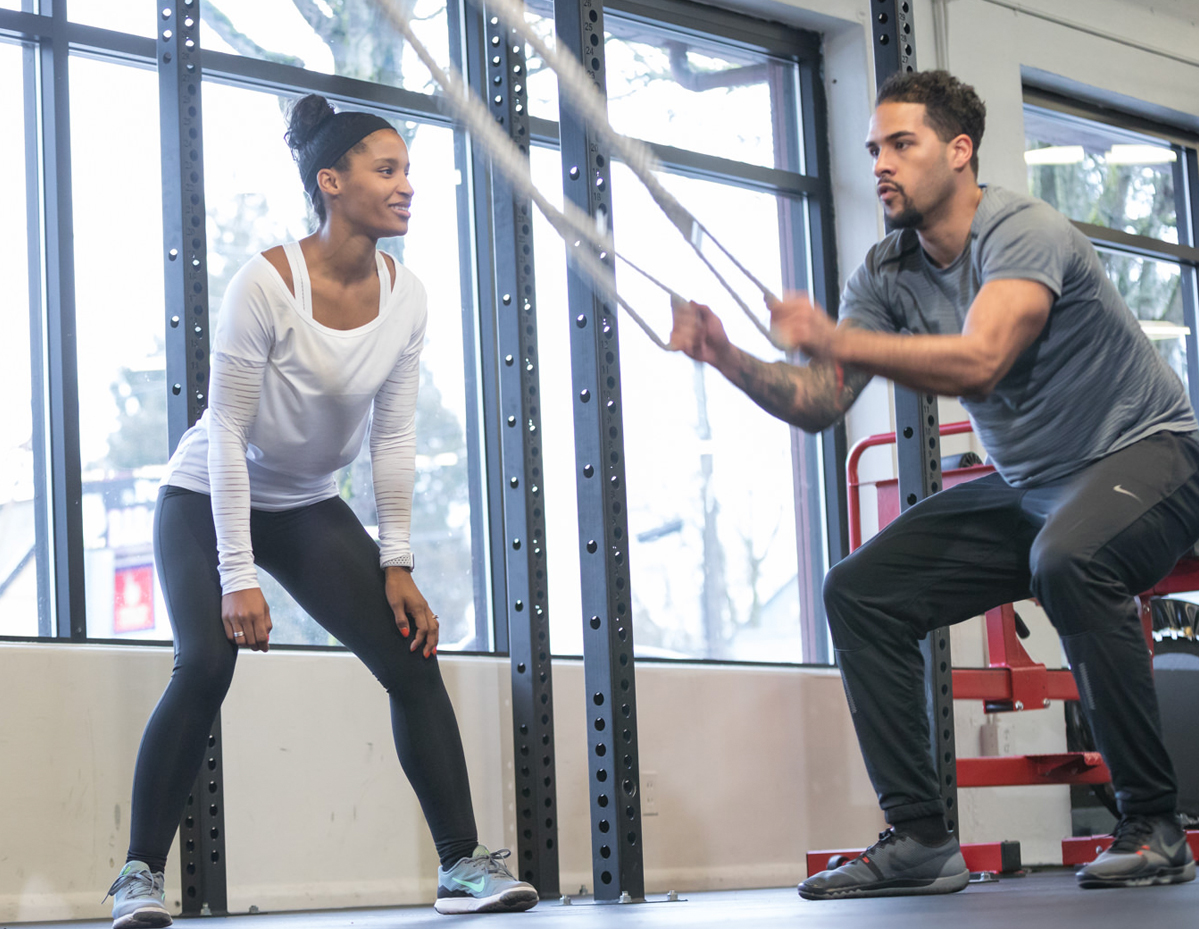 Find Your Trainer is proud to partner with the American Council on Exercise to achieve our shared mission to get people moving safely and effectively. With over 30 years of experience and over 70,000 professionals holding NCCA-accredited certifications, ACE continues to set the gold standard.
Learn More
Train In-Home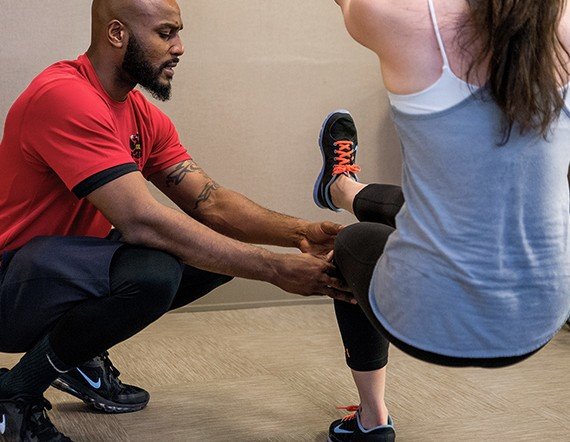 Our trusted and vetted Georgia personal trainers will meet you at your home, office, hotel or at the park. Schedule when and where it's most convenient and comfortable for you. And we even bring all the equipment.
About In-Home Training
Simple & Affordable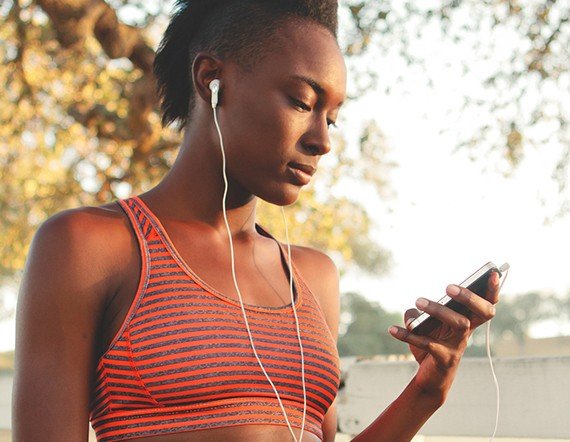 Search, schedule & pay for personal trainers in Georgia all from your desktop or mobile device.No sales pitches and no back and forth. No memberships. No contracts. No expensive packages.
Trusted & Secure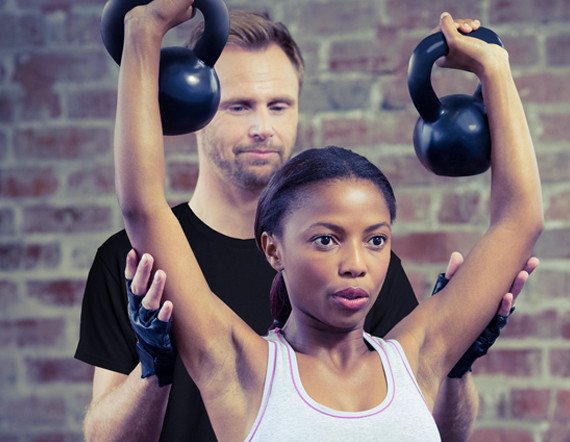 Pay securely and train safely with a vetted and insured Georgia personal trainer.
WHY YOU NEED A PERSONAL TRAINER
Faster
"My trainer is committed to getting the most out of the workouts and to reach beyond what I'd otherwise do by myself."
-ERIC M.
Exercising with personal trainer is the fastest and most effective way to increase your strength, cardiovascular fitness, and lean body mass.1 Period.
Effect of supervised, periodized exercise training vs. self-directed training on lean body mass and other fitness variables in health club members. J. Strength Cond Res. 2014 Jul;28(7):1995-2006.
Stronger
"I've been challenged. I've exceeded what I thought were my capabilities. I'm stronger now than I've ever been. I've never felt better."
-PATTY D.
Do things you never thought possible. Run that race. Fit into clothes you love. Get ready for that big day. Feel stronger and healthier than ever.
Smarter
"I love the personalization I get with each workout. My trainer is flexible to work with and welcomed me at my level of fitness so I didn't feel intimidated. But my trainer also pushes me farther than I ever thought I could go."
-TIFFANY R.
The right personal trainer will observe where you're at and take you where you want to be with a tailor made plan to help you to achieve your goals based on your body and your lifestyle.
Safer
"I was educated on the value of proper form and technique and couldn't have gotten to the point I'm at without personal training."
-KEVIN T.
Personal trainers specialize in the sweet spot between knowing your limitations and pushing you to the next level. You will always be improving and focusing on thoughtful training as a means of staying injury-free.
...And Fun!
"Every workout is a little bit different so my body and brain don't have time to dread what's coming! It's fun and interesting and, most importantly, super effective and efficient."
-MAGGIE G.
We know what physical fitness is about more than a workout. In order to see the results, consistency is key. A trainer will keep your workouts fun and challenging so that you stay motivated to achieve your goals.
THESE THINGS COST ABOUT THE SAME AS A PERSONAL TRAINING SESSION
There are splurges and necessities. All of the below items are similar in price to a training session but won't make you feel half as good. Invest in yourself!
MOVIE TICKETS & POPCORN FOR TWO
DINNER OUT AT A RESTAURANT
44 Georgia Personal Trainers