Personal Training. Simplified.
Georgia Personal Trainers
Find Your Trainer delivers you Georgia's best personal trainers.
Train with a vetted and certified personal trainer
anywhere - a gym, your house, office, hotel or outdoors.
What Our Clients Are Saying
The Best Personal Trainers in Georgia
Georgia's Top In-home Personal Trainers
The Best of 2016 - Check out these highly rated in-home personal trainers in Georgia
#1 Stephen Box
(4 reviews)
Stephen constantly pushed me and worked with me on a variety of things, from whole body workouts to specifically tailored workouts and just finding the time to work it into my schedule. His process really works if you buy into it, and despite me moving away I still work with him via an iPhone app to continue with my workout plan. Stephen is very dedicated to his craft and is a genuine guy who balances teaching and pushing his clients extremely well, which got the best out of me.
View full profile
#2 Aaron Anthonsen
Aaron Anthonsen is certified as a personal trainer through the International Sports Sciences Association, and is the owner and head coach of GYMGUYZ Peachtree. He first gained a passion for fitness while serving in the military, where he started coaching friends in his spare time. Aaron loves to challenge his clients with the GYMGUYZ methodologies, incorporating experience with individual and group strength training, boot camps, obstacle course races, circuit training, and running. Aaron earned his Bachelor of Science in Systems Engineering from the U.S. Naval Academy. After graduating college Aaron was a Naval Aviator, flying H-60 SEAHAWK helicopters for several years.

After leaving active duty, he worked as a technical and business development manager with SRI International, a silicon valley research institute. He continues to serve with the Navy Reserve, and on a recent mobilization led a unit that organized the Marine Corps Marathon FORWARD for deployed troops. When Aaron isn't training he can be found playing guitar or volunteering in the community.
View full profile
#3 Islam Abdelhai
I been in the fitness business over 10 years i`m nationally ranked bodybuilder in my country, also I`m a certified fitness trainer by the ISSA and worked as a head coach of one of the biggest fitness and bodybuilding facility in Egypt.
Right now I joined forces with an elite team of international athletes/trainers working under Muscle Metrics LLC.
View full profile #4 Courtney Watts
Hello, my name is Courtney, thanks for looking at my page. I'm a certified personal trainer that offers in home and outdoor training sessions at a reduced rate. I'm passionate about fitness and leading a healthy lifestyle and would love to help you get in the best shape of your life. I look forward to working out with you!
View full profile
#5 Crystal Smith
Over 15 years of experience in health & fitness, including group exercise instruction, personal training, specialty classes (cycling, hip-hop, slide, aqua fitness, and more)
Education: Master of Business Administration (General)-Kaplan University and Bachelor of Science in Community Health-University of Illinois at Urbana-Champaign
Certifications: American College of Sports Medicine-Certified Personal Trainer (CPT) & National Academy of Sports Medicine-CPT (Personal training/Group Exercise) and CPR w/ AED
Experience in Commercial, University, Non-Profit, and Corporate Fitness settings, involving: submax bike testing, blood pressure screening, heart rate monitoring, body fat testing, girth measurement testing, and monitoring special population
Personal Trained/Taught fitness classes for Lifetime Fitness, XSport Fitness, Univ. of IL, Decatur Athletic Club, Decatur YMCA, DISC, NY Sports Club, Salomon Smith Barney, Verizon Corporate Fitness Center, and various fitness clubs in Brooklyn, NY.
Highlights of career: Tested Body Fat of NY's Radio City Music Hall's Rockettes; feature instructor in 25 min. kickboxing show on Brooklyn NY local channel BCAT (fall 2000); and ran Chicago (2004) and Brooklyn half marathon (2001). Placed 3rd in Ironman NPC Figure Competition (Dec. 05). Competed in IL NPC –figure tall May 2006. Contributing fitness writer to JSignature E-Magazine (2011-2015).
Philosophy: "My goal is to make sure YOU achieve YOURS". I believe in achieving total body fitness and living a healthy lifestyle.
My long-term goal is to open up my own fitness studio with both online and onsite capabilities. I love helping and working with people.
I specialize in weight loss/gain, strength training, body sculpting/toning, flexibility, and special populations -pre-post-natal, adult/child obesity, diabetic, high blood pressure.
View full profile
#6 Forest Portwood
I train clients according to their goals, experience, and fitness levels. Sessions will be challenging and educational. My job is to help you become more fit and healthy by coaching you through workouts and giving you the knowledge to train safely and effectively. I also do free personal training consultations and fitness assessments to members of Snap Fitness in Hampton, Georgia where I train. I also provide nutrition, weight loss, and weight gain advise during my sessions based off of my clients needs!

Its crucial to train hard and smart in order to meet your fitness and health goals.
View full profile
#7 James Jones
Expect my undivided attention, passion to help you to achieve your goals, motivation, knowledge of training and nutrition, empathy, and dedication.

Don't lose your health trying to gain your wealth.
View full profile
#8 Alysa Jackson
One on One Private Personal Training (facility, in-home, office and or an outdoor setting). Females and Children. You Can and You Will Naturally.
View full profile
#9 Peta-Gay Barrett
I focus on over all health and fitness as a life style. I am a certified personal trainer and certified nutrition specialist with the National Academy of Sports Medicine. As a past college and professional track and field athlete, I know what it takes to help you loose weight, get and stay in shape, achieve your fitness and health goals and most importantly having fun doing it all!

Fitness must be a lifestyle, once in awhile is not going to cut it..
View full profile
The Georgia FYT Difference
Find Your Match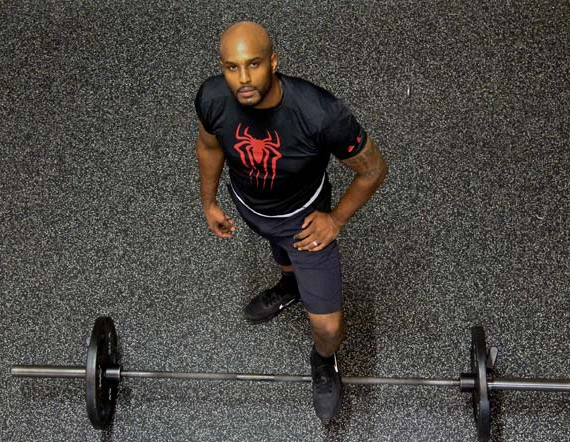 Our approach is different. We recommend trainers based on you. Your goals. Your schedule. Your location. Your lifestyle. After all, this is personal training.
Find Your Match
Train In-Home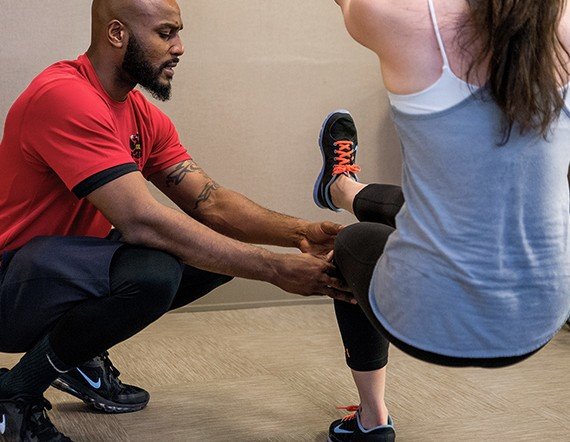 Our trusted and vetted FYT Pros will meet you at your home, office, hotel or at the park. Schedule when and where it's most convenient and comfortable for you. And we even bring all the equipment.
About In-Home Training
Train With Friends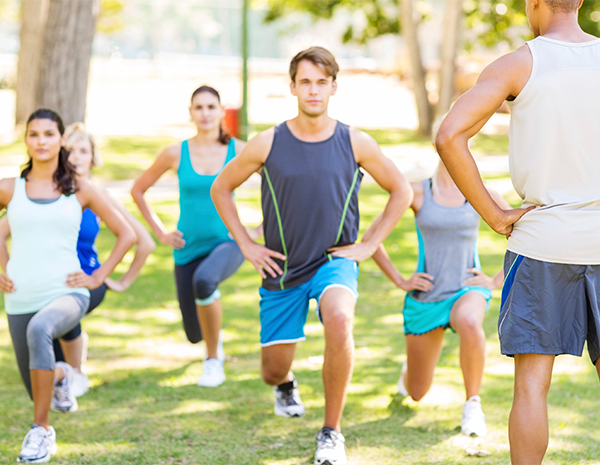 Train with a partner or up to 5 of your friends with Partner & Small Group Training session options. A FYT Pro comes right to your door! Split the cost, have fun, and bring new meaning to the phrase "squad goals".
About Partner & Small Group Training
Train at Top Gyms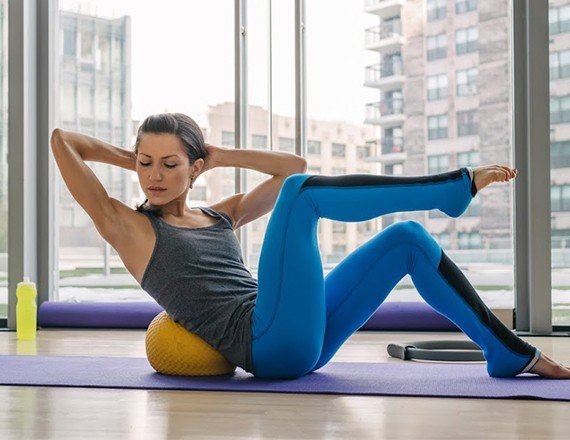 We've partnered with the best of the best so you can train at the top gyms and studios in the city. You never need a gym membership to book a personal training session.
Simple & Affordable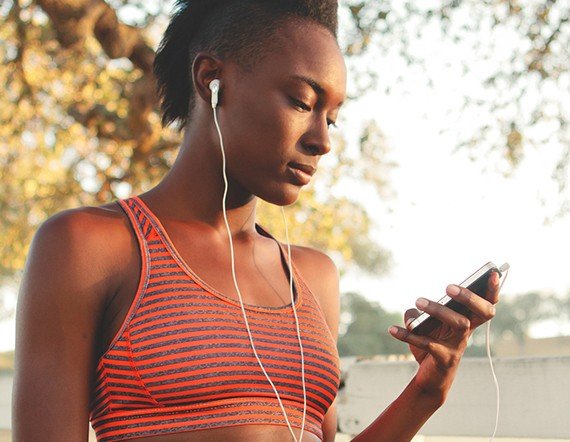 Search, schedule & pay all from your desktop or mobile device. No sales pitches and no back and forth. No memberships. No contracts. No expensive packages.
Trusted & Secure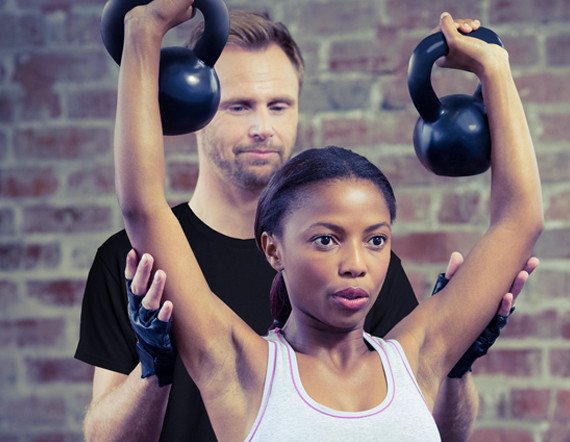 Pay securely and train safely with a vetted and insured FYT Pro.
Previous
Next
Featured FYT Personal Trainer
Tabatha Gatson-Washington
While training with me, you'll always feel pride and progress in your efforts to a healthier lifestyle. I'm passionate about helping others find their "Mojo for Life" and willing to share my knowledge and expertise in helping my clients journey towards a new and improved version, or a brand new version of their former selves!

I believe everyone has a responsibility to be as healthy as possible- for our children, spouses, our parents, etc. Our society makes it so easy to "up size" everything and get it in 90 seconds or less. With these growing trends, the ideals of eating a simple, well balanced meal, while getting in some ordinary, regular exercise everyday, is almost a thing of the past. It's my mission to reteach people what our ancestors knew and lived, that preparing your own meals and just moving your body on a regular basis, is all you need to get healthy and stay healthy!
THESE THINGS COST ABOUT THE SAME AS A PERSONAL TRAINING SESSION
There are splurges and necessities. All of the below items are similar in price to a training session but won't make you feel half as good. Invest in yourself!
MOVIE TICKETS & POPCORN FOR TWO
DINNER OUT AT A RESTAURANT