Trina Potts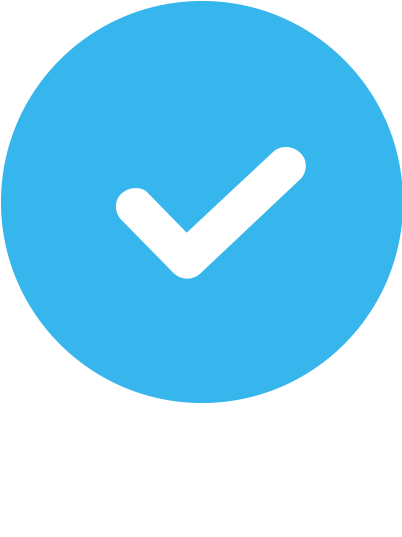 Verified
30 Reviews
About Trina
First and foremost I am a professional and dependable trainer. You can expect to get the results you desire through cardio, strength training and nutrition coaching during each work out. We will do a comprehensive fitness evaluation at no charge or obligation to buy to ensure I understand your expectations and the results you desire. I don't charge unaffordable rates, but we treat you like you are paying them! In addition to training you will receive the following: exercises for your days off, 15% off all supplements, guidelines for your diet and free classes/seminars. I lost 50 lbs. and built 10 lbs. of muscle in 18 months, so I know what it takes versus many trainers that have been in shape all of their life. Most importantly you will always be in a non-intimidating, safe and fun environment! Working hard at exercising and eating healthy can and will be a challenge, but it is a CHOICE. The quicker we understand that and make the choice, the quicker we get RESULTS.
Areas of Expertise
Strength Training

Weight Loss

Muscular Definition

Kettlebells

Nutrition

Flexibility and Mobility

Muscle Gain

Cardiovascular Conditioning

Wellness

Corrective Exercise
NCCA Accredited Certifications
NASM Certified Personal Trainer
Additional Certifications
NASM Weight Loss Specialist, NASM Master Trainer, NASM Fitness Nutrition Specialist, NASM Corrective Exercise Specialist, NASM Behavioral Change Specialist
Who I Especially Like Working With
Post-rehab, Pre/post-natal, Seniors
861 Holcomb Bridge Rd
Roswell, GA 30076
No Gym Membership Needed!
In-home or Outdoor Personal Training
Session Surcharge: $0
I'd never worked with a personal trainer before, but this has been such a great experience! Trina took the time to listen to my concerns and has created work-outs that address those concerns and more. She challenges me to work a little harder each week and I can already feel the difference in my strength and stamina after just 4 weeks. Plus, she gives excellent advice about nutrition and lifestyle changes. Having just turned 60, I'm learning that it's never too late to improve my health and be more active. Thank you, Trina.
I'd never worked with a personal trainer before, but this has been such a great experience! Trina took the time to listen to my concerns and has created work-outs that address those concerns and more. She challenges me to work a little harder each week and I can already feel the difference in my strength and stamina after just 4 weeks. Plus, she gives excellent advice about nutrition and lifestyle changes. Having just turned 60, I'm learning that it's never too late to improve my health and be more active. Thank you, Trina.
Trina is amazing. She actually cares about my personal goals. I love training with Trina. I feel so much stronger inside and out. I need accountability and she holds me to it.
Trina gets to know you, your strengths, Weaknesses, and pushes you to be better.personal training is out of my comfort zone, however the privacy of the gym makes it comfortable .
Trina is a great trainer. She pushes you to be better and work harder and the results will be worth the hard work. She also focuses on your eating habits as well.
I have been working with Trina for a month now and I cannot be more pleased with the training I am receiving from her. She is motivating, structured, and a great professional. She understands what my needs are both for training and nutrition based on my body structure, age, lifestyle, health and fitness level. I have already started losing weight, have more energy and feel better about myself. I would certainly recommend Trina to anyone who is serious about fitness and healthier lifestyle. Even if you are not, I am sure Trina will make a believer out of you! If you read her story, you will see that she worked really hard to be where she is today - that is what inspires me and keeps me motivated.
Me and my coworkers have been working out with Trina at Giddy Up for about 6 weeks now and love it! Not only do we enjoy the workouts that are personally catered to each of us, but the fun atmosphere,and how much motivating Trina is. The place is only catered only for women, so you don't need to feel self conscious about anything. Seeing RESULTS are what keep us coming back! Would really recommend it..
Trina Potts is truly an inspiration, having transformed her own body. She is a dedicated trainer who is serious about giving her clients what they pay for. She doesn't waste your time with mindless chatter or empty promises. Instead, she educates, inspires and helps you reach your goals.
Trina is awesome! I am 63 years old and in the best shape of my life. I don't feel like I am 63! Trina helps me do my best and holds me accountable. She is very focussed on safety. She insures that you are doing the exercise but also having fun while doing so. Not only do we focus on my body, but we also talk about nutrition every work out. Most importantly I respect her for the emotional connection she makes with me and her accomplishments in losing 50 pounds herself.
Make sure to go see Trina at Giddy up Training, she works you hard and you will see results, she keeps you motivated and is knowledgeable in her field. When I don't train with her I don't feel right.
Trainers geared towards women! What a great concept and a great group of ladies! Look forward to my sessions 3 days a week! Been almost a year and still going. Love working with my trainer Angela. Trina really knows how to fit the best trainer for each client. Have more strength, muscle definition, and energy. 30 minutes 3x's a week is great. Worth every penny as far as I'm concerned!
Working with Trina has been amazing! She met me on my level, pushed me but not in an a way that's over the top, and I'm losing weight at a healthy rate. I feel better, stronger, and family and friends notice my progress which makes it official! She's the real deal!
Trina is the best trainer in town, she will help you set realistic goals and show you how to reach them!
Trina is a great trainer! She is invested in my success!
I work very hard and am very frugal. It was difficult for me to comprehend how spending money on something I didn't need makes sense. I had gotten this far without paying for a personal trainer. I planned to keep working out on my own. Once a friend of mine was talking about the difference that personal training had on her. I decided to try it out. All I can say is wow. I am a completely different person as a result of Giddy Up Personal Training. My confidence, health, happiness, energy, productivity and sleep have all increased dramatically in just a short period of time. I have even started to see my arms start to tone. I can already see this is the best investment I have ever made and can't wait to see the rewards to come.
So far so good ! I've got 12 sessions for my first month ! Trina is very professional and her instructions are very clear. From the second i walked in her studio, i was motivated already !!!!
Constant communication, engaged and provides guidance with my program!
I am truly enjoying these work outs. Trina and Angela are awesome trainers!! They are very careful with me since I've had a couple of surgeries! Never thought I would like enjoy exercise!
Quotes were quick and information was informative, enough to make a decision.
Trina was the ultimate professional. She was informative, patient and encouraging! Looking forward to the journey!
My second visit was great. Trina is very professional and knowledgeable about nutrition and fitness. She is considerate and gives excellent advice.
Trina is super knowledgeable and just a really great person! Through a combination of diet and her training, I've lost 10lbs in just a little over a month! I'm sure, with Trina's help I'll reach my ultimate fitness goal in no time!
Trina is the absolute best. She tailors your workout session so that everyday you are doing is something new/different. She is kinda like a life coach, too, which helps for the emotional eaters. The space is intimate and you definitely get her undivided attention. The pricing is fair and if you eat right you will see the results.
I've been working out with Trina for some time now and can only say great things. She directs and pushes you to try and be stronger then you know you can be. She's helped me not only physically but to gain confidence as well. I feel stronger and more motivated then I have in a very long time. She knows exactly how to work around my previous back injury/surgery and the muscle strength I've gained has reduced my discomfort tremendously. I'm very, very lucky to have found Trina and Giddy Up Personal Training and I recommend her without hesitation.
After interviewing several personal trainers, Trina stood out by far! What I love about her is that she asked what MY goals and timeline were...and then created a plan to achieve those goals. She didn't rush me or pressure me. And for the record, I've exceeded my goals so far! I have an old knee injury that is limiting, and Trina modified exercises for me that didn't cause any pain or injury. She knows her stuff! During workouts, she is fun and motivating. Every workout was different so I didn't get bored and my body got varied exercises. She's helped me with nutrition goals as well, and is very knowledgeable with meal planning. Not only have I lost weight, but I am getting stronger and that's so important. Thank you Trina!
Trina is an amazing trainer! She is very professional with her clients and always doing what she can to help them with their goals. I was hesitant at first to do In Home training , but it worked out to all of my expectations. Her trainers are very professional and results driven! I am down 20 lbs in 2 months and I feel great!
Trina is amazing! I've lost 20lb, 31 inches, and gained 2lb in muscle all in 7 weeks.
Trina is amazing! She has been training me for over a year and I have made my goal weight and look amazing. I would recommend her to woman that are struggling with losing a significant amount of weight in a short period of time. Thanks Trina for making me feel confident again.
I got personal training sessions with Trina as a birthday gift for my sister. Based on other clients reviews she was a great choice and was able to not only motivate her clients to start exercising regularly, but would also help them make lifestyle changes. I could have not been happier with the choice. My sister loves her PT sessions with Trina. She says she has been feeling better and stronger. She has been making healthier food choices. Most importantly, my sister loves going to the gym! I dont live in the area, but when I visit my sister, I have joined her for the sessions and I had a chance to personally appreciate what a great personal trainer Trina is. She definitely challenges you enough and also does it in a way that encourages you and keeps your enthusiasm up! Its also amazing that Trina encourages family members to join the sessions. Overall, she is an absolutely awesome trainer! I wish i lived in the area and be her permanent client myself! Definitely highly recommend!
I have been working with Trina for 4.5 months, and before never would have dreamed of doing anything like that. Starting with the phone conversation, through the assessment and further into working on my goals, she made me feel at ease, instilled confidence in myself and has been challenging me ever since. Trina's workouts are tailored to one's specific needs and goals. She knows to push me just enough to make me work on a change in my life style, nutrition and behaviors. She checks in with me when I need her to hold me accountable. There is education when I need it, humor, support and so much more. Trina has amazed me with her ability to know who I am and what I need, and sometimes her comments open a door to what I was not aware of in myself. At this point I have achieved 1/3 of my goal in regards to weight loss, feel stronger and improved at endurance. Twice a week 30 minutes work outs can do magic, who would have known? I am grateful for this gift of Trina in my life.