The best way to find
a personal trainer.
Period.
Illinois's best vetted and insured personal trainers delivered to your home, park, or building gym.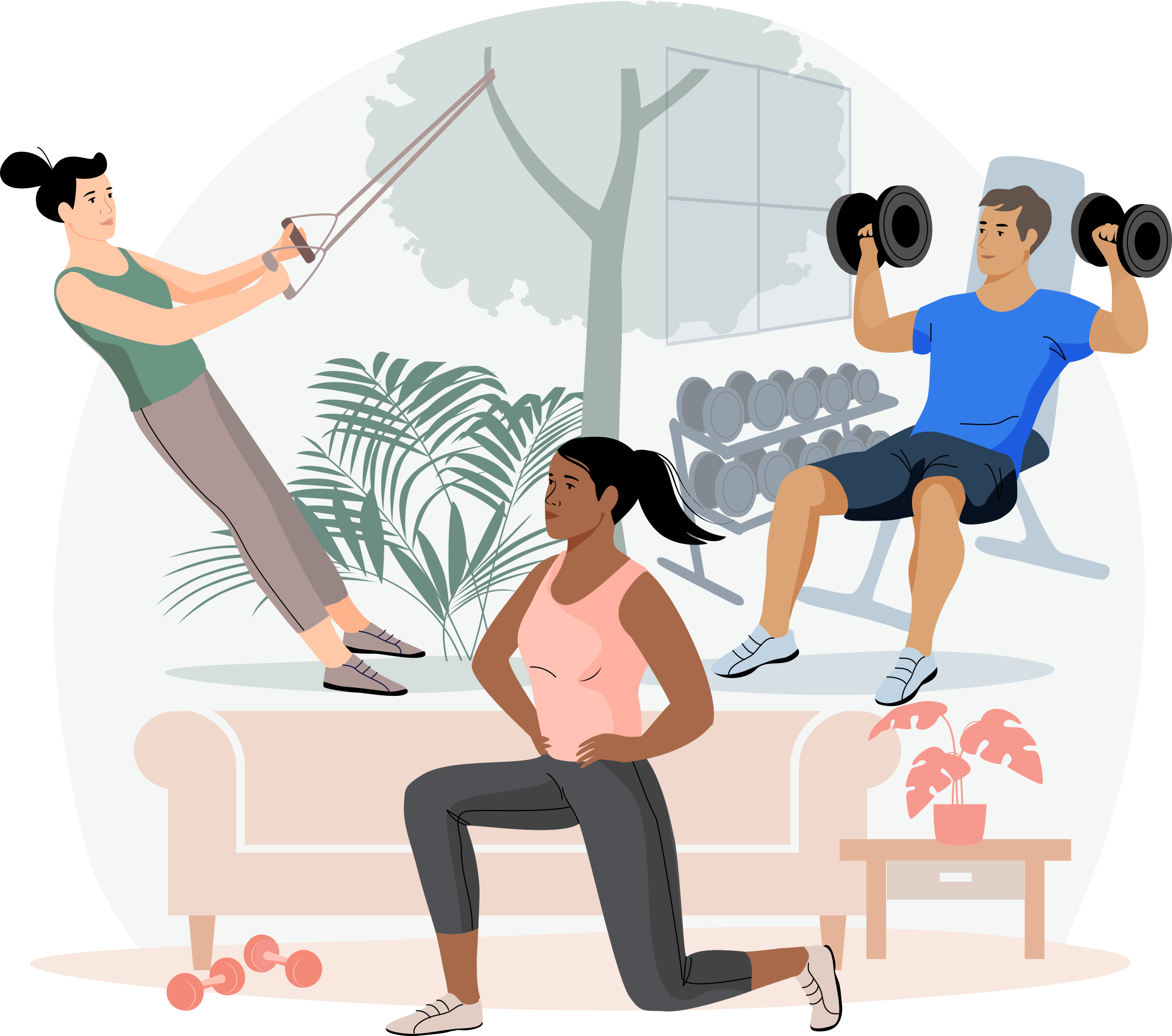 Now is the time to invest in your health.
Find Your Trainer makes getting fit simple.
Exercise where you want, when you want.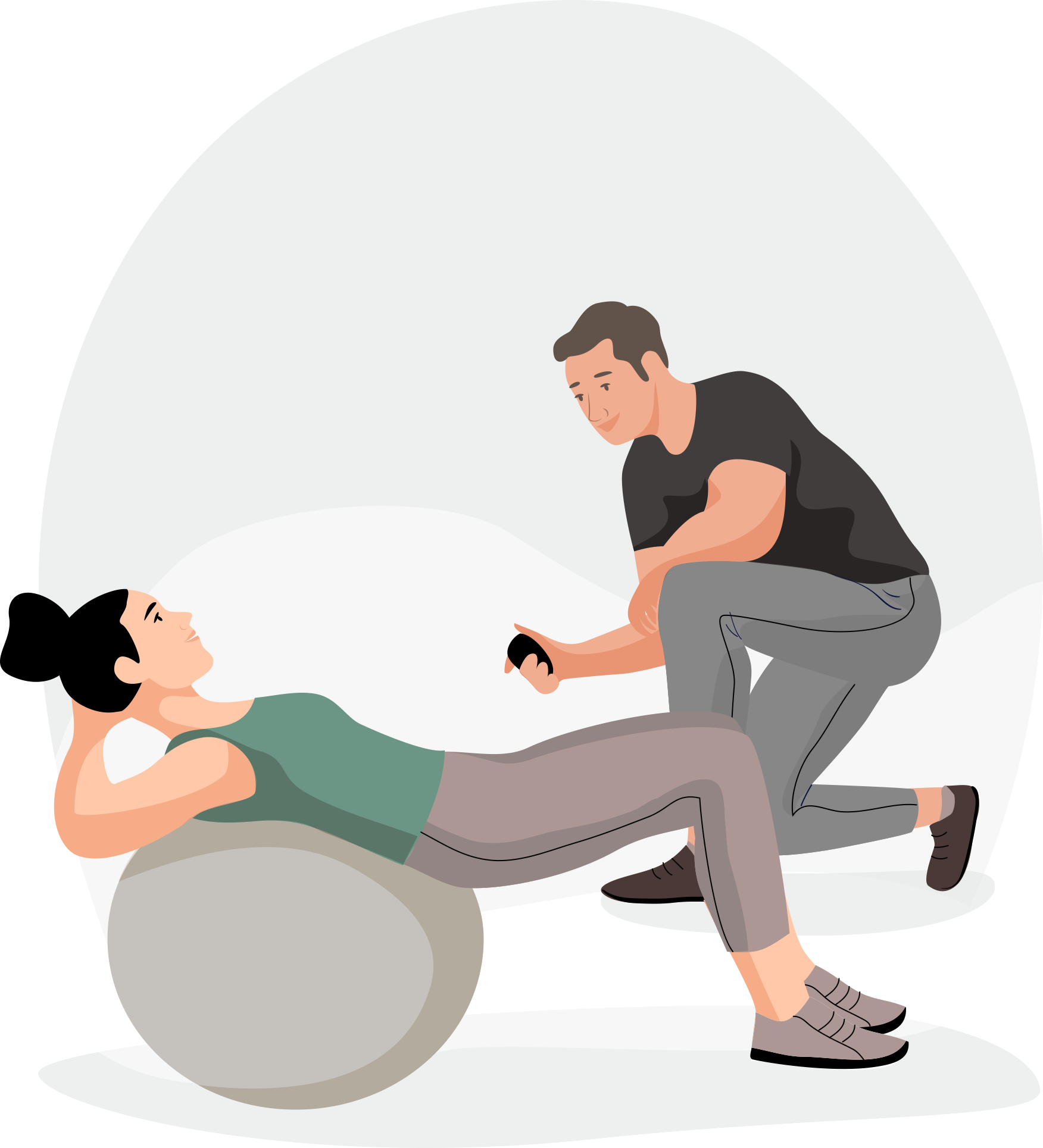 Let's face it, getting in shape can be hard. Our Illinois personal trainers will create a personalized workout plan, show you what to do, and support you every step of the way. We are committed to your long-term success.

FYT Pros have helped thousands of people just like you.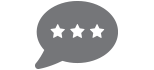 Read bios and reviews of personal trainers in Illinois and pick the perfect one for you.
Illinois personal trainer reviews

Personalized
I purchased a package for my mother remotely. Brooke has been very accommodating with my mother's needs and my arrangements. She personalized the fitness program to meet the physical needs for my mother's lifestyle change. I recommend Brooke.

Meghan
She is terrific and is helping me a lot.

Great Site.
Great site. Found a great trainer to help me achieve my goals.

high convenience
The site was easy and setting up a trainer that personally works around your schedule and location is perfect for what I need!

Find Your Trainer has been a great experience!
Finding and working with a trainer has been so easy through this site. No regrets!

Kristen Lane
Kristen is a great trainer and coach.

Great trainer!!
I highly recommended ruslana! I've done 1 session so far and it is nice to have a trainer that focuses on your needs and ability's. I'm only a beginner so it was nice having her break down how to target the areas I'm trying to improve!

Always punctual, prepared with a
Always punctual, prepared with a good plan, patient with me!

Great trainer
Annika is really wonderful. She understands what I need help with and is great at explaining why each exercise is useful. She is smart, lively, a joy to work with!!
How it works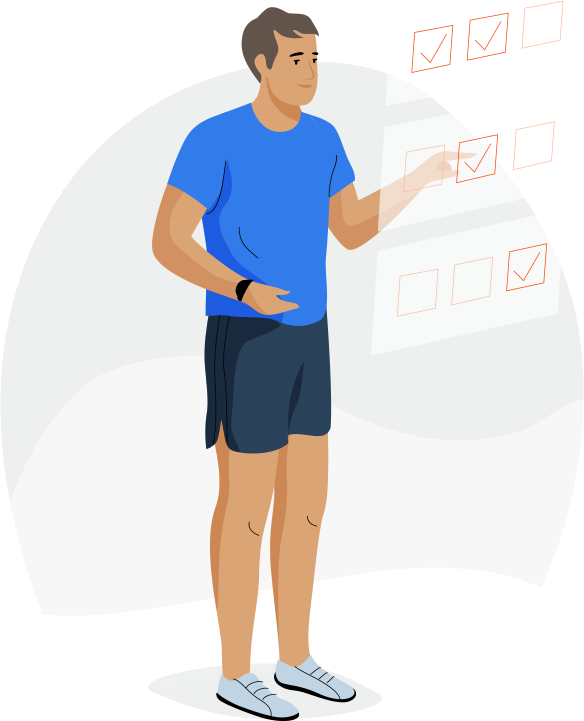 1. Take the quiz
Get matched & pick the
perfect local Illinois trainer for you.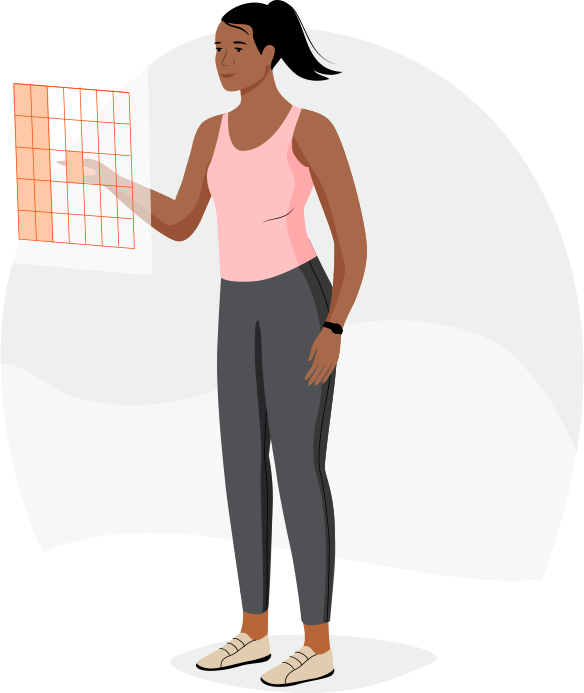 2. Book your session
Pick a time &
securely pay online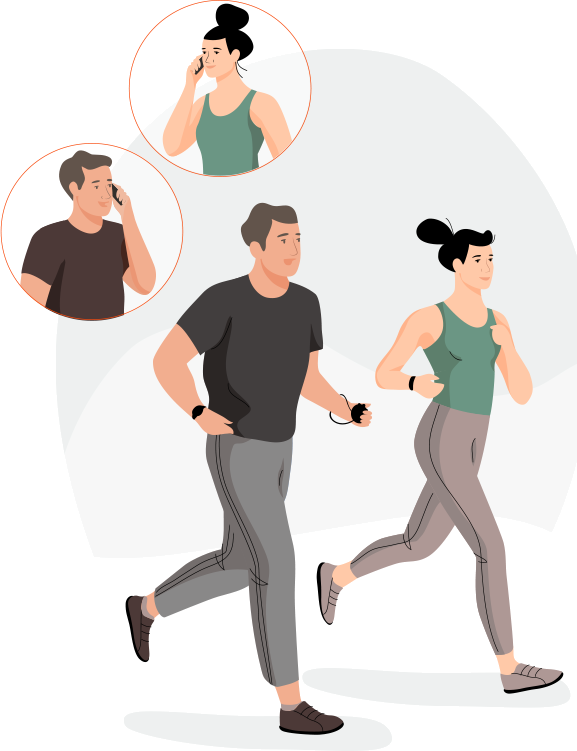 3. Get FYT !
Schedule your free phone
consultation & start working out!
The FYT promise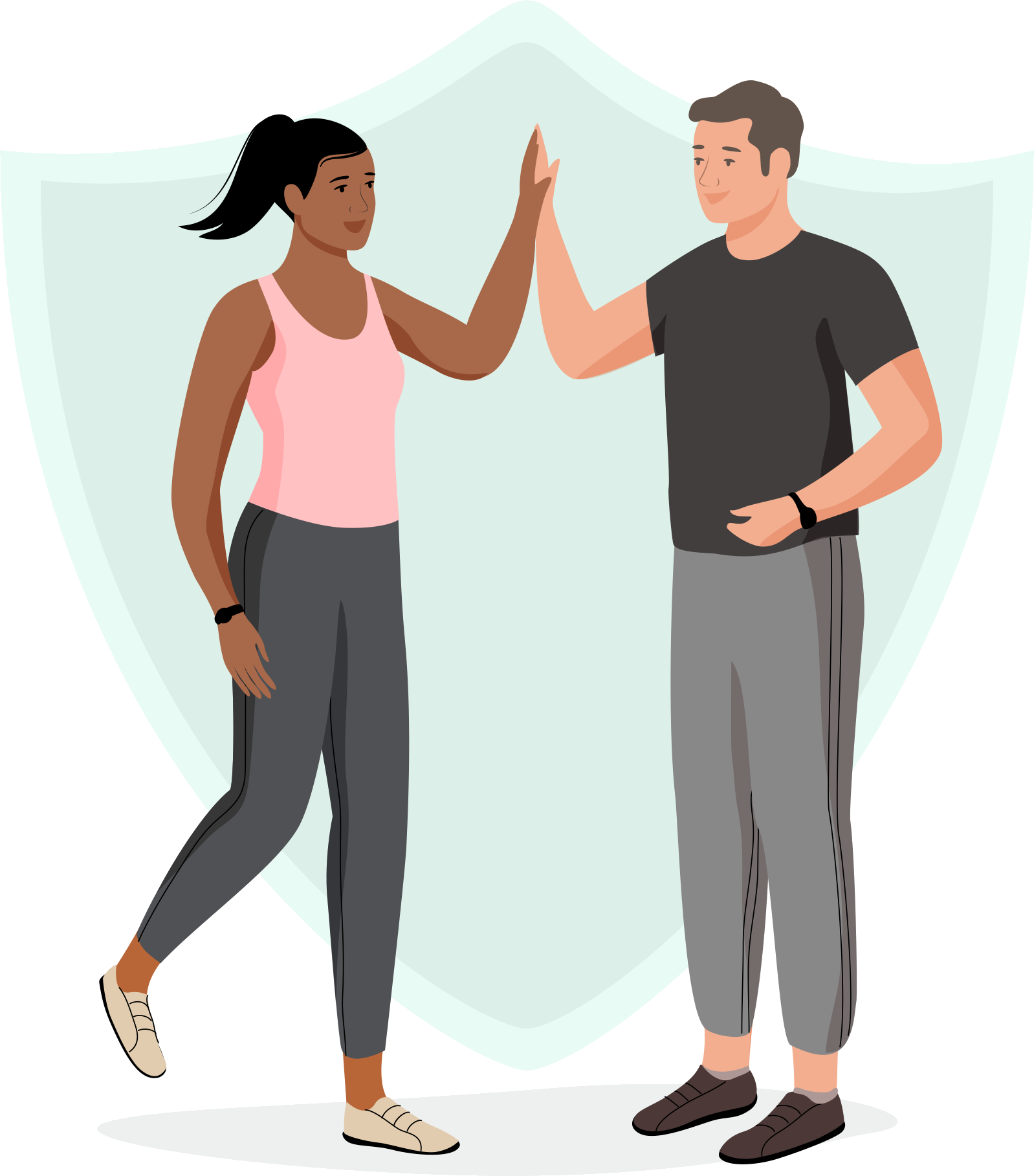 FULL money back guarantee after your first session if it isn't the BEST exercise experience you've ever had!

Always be supported. Never judged.

All FYT Pros are certified, insured, and complete a full background check.

Your trainer will bring all the equipment you need for your workout.

Free phone consultation after you book your first session.
As seen in








The best personal trainers in Illinois
Ken Roberts
(3 reviews)
Ken is an excellent trainer. I've done various types of training with him: boxing, personal defense, overall fitness training and have been cycling with him. Ken's focus, always, is proper form, having a positive experience and is very easy to work with. His instructions are clear and will answer any questions. Super supportive, too.
Train with Ken
Yolandea Wood
(2 reviews)
I enjoy working out with Yolandea. I have various health problems that have improved since working out. Yolandea is able to access my level of fitness and challenge me without causing additional problems or pain. She has the uncanny ability to give you a challenging workout geared toward your needs. I would definitely recommend Yolandea for your personal trainer.
Train with Yolandea
Kate Hicks
My name is Kate, I'm originally from Russia. I've been a personal trainer for about 5 years. I compete in bodybuilding once a year. I've worked with a different clients helping them achieve their goals: weight loss, bodybuilding, sport specific, strength, stamina, running etc. I also worked with clients with injuries or post physical therapy. I can also help with nutrition.I am a bikini competitor. My training sessions are always fun and challenging. I also train people in small groups.
Train with Kate
Charlene Donahoe
Philosophy:

Growing up I spent my weekends playing soccer, joining all sport team I possibly could in school, and practiced every other sport my small town had to offer. Always up for trying new activities once, and then again twice because I love it, my determination and curiosity has me never turning down a challenge, or an opportunity for new experiences. Time and time again, I'm reminded of the positive effects exercise has on my own physical and psychological well-being, and my appreciation for what our bodies and minds can achieve is ever increasing. As a Personal Trainer, I want to share my enthusiasm, encourage a happier lifestyle, and help you realize what your body is capable of. I believe that with the right training program, a bit of determination and support, anyone can achieve their goals.


Train with Charlene
Deborah Thompson
Hi my name is Debbie Thompson I live in Loves Park, IL. health & wellness has always been a passion of mine. My goal is to be the best healthiest version of myself I can be & help other women do the same. I specialize in women's health & fitness 40 years on up to 70. I am relatable to most women in that I have been on many of diets to loose weight successfully but to regain it all back and than some within a year. Women are very busy, we are usually the ones managing the household, family & career, we might find the time for healthy meals but no time to go to a gym, & if we are a member of a gym do we even make it there more than once a week. I'm happy to say so far on this journey to being the best healthiest version of myself I have not regained the weight I have lost & have been consistently doing some sort of physical activity daily and I want to help be there for other women, that is why I became a Certified Personal Trainer, currrently working on my Health Coach Certification. I am here for you, we can do this together, it starts with little changes at a time, little progressions, I can help you be successful, on your journey to great health, wellness with a little bit of fitness :)
Train with Deborah
Tatiana Gibson
I'm 22 years old, and I've completely fallen in love with fitness. I've always loved helping others and uplifting them and what better way than to increase their heath and fitness levels? I'm an animal lover, I have a 6 month old pit bull named Clutch. My biggest goal in life is to open my own gym and influence as many people as possible.
Train with Tatiana
Sara Thurman
I believe health brings happiness. Fitness is about feeling good, achieving goals and being able to do the things you want without restrictions. Using a whole heath approach that combines functional fitness, weights, core strength and diet to create mindfulness and balance in our life, I believe all things are possible. Being active and taking charge of your personal journey is empowering. I am here to help you with that!

Functional fitness creates the foundation to live a happy and balanced life. I offer clients a personalized approach to fitness with programs tailored to their desired goals and body needs. A balanced approach to whole health including exercise, diet, proper instruction and encouragement is a winning combination.
Train with Sara
Are you a Illinois trainer?
Get new clients. Changes lives.