The best way to find
a personal trainer.
Period.
Indiana's best vetted and insured personal trainers delivered to your home, park, or building gym.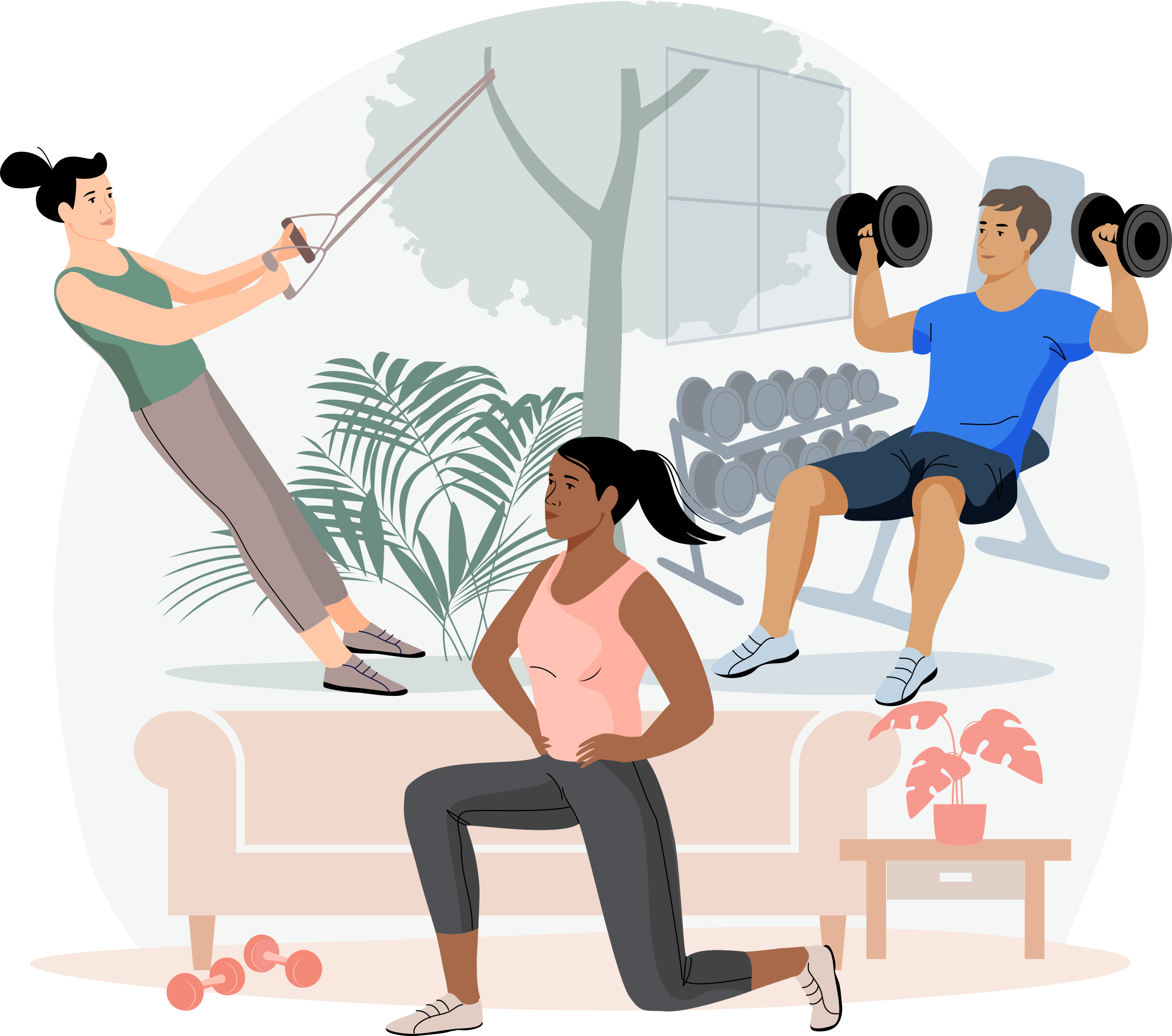 Now is the time to invest in your health.
Find Your Trainer makes getting fit simple.
Exercise where you want, when you want.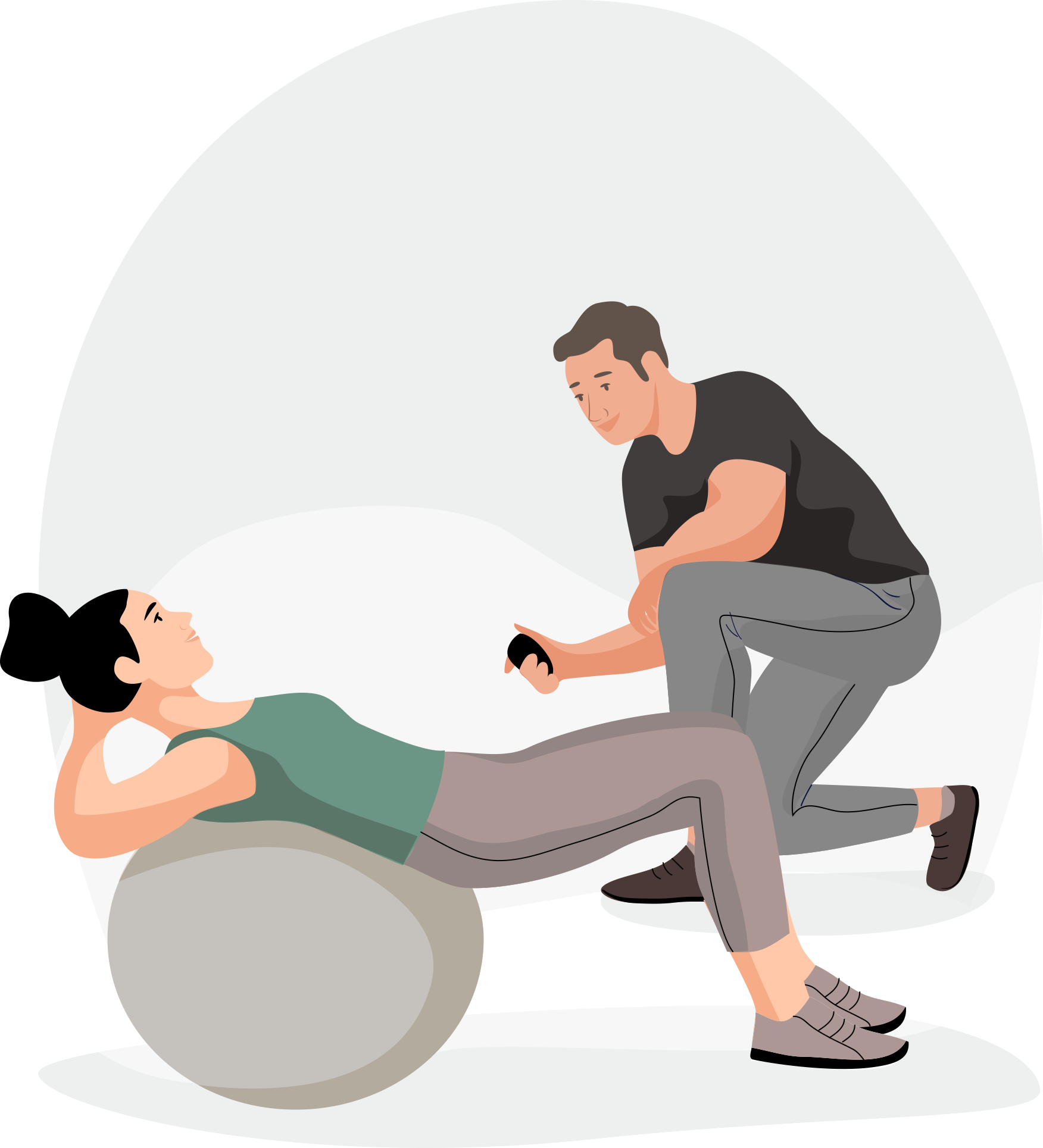 Let's face it, getting in shape can be hard. Our Indiana personal trainers will create a personalized workout plan, show you what to do, and support you every step of the way. We are committed to your long-term success.

FYT Pros have helped thousands of people just like you.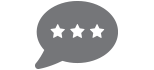 Read bios and reviews of personal trainers in Indiana and pick the perfect one for you.
Indiana personal trainer reviews

Personalized
I purchased a package for my mother remotely. Brooke has been very accommodating with my mother's needs and my arrangements. She personalized the fitness program to meet the physical needs for my mother's lifestyle change. I recommend Brooke.

Meghan
She is terrific and is helping me a lot.

Great Site.
Great site. Found a great trainer to help me achieve my goals.

high convenience
The site was easy and setting up a trainer that personally works around your schedule and location is perfect for what I need!

Find Your Trainer has been a great experience!
Finding and working with a trainer has been so easy through this site. No regrets!

Kristen Lane
Kristen is a great trainer and coach.

Great trainer!!
I highly recommended ruslana! I've done 1 session so far and it is nice to have a trainer that focuses on your needs and ability's. I'm only a beginner so it was nice having her break down how to target the areas I'm trying to improve!

Always punctual, prepared with a
Always punctual, prepared with a good plan, patient with me!

Great trainer
Annika is really wonderful. She understands what I need help with and is great at explaining why each exercise is useful. She is smart, lively, a joy to work with!!
How it works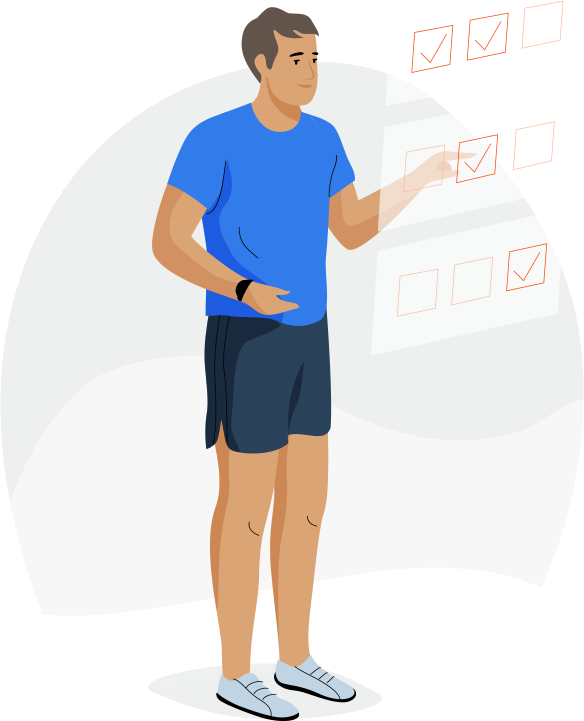 1. Take the quiz
Get matched & pick the
perfect local Indiana trainer for you.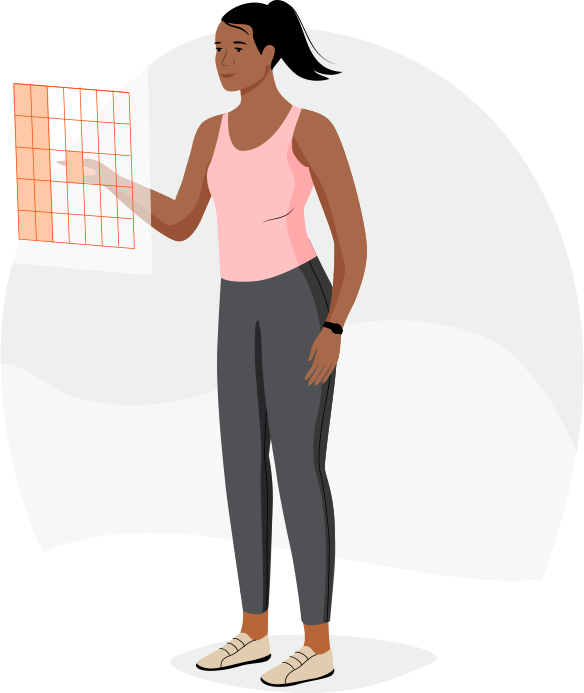 2. Book your session
Pick a time &
securely pay online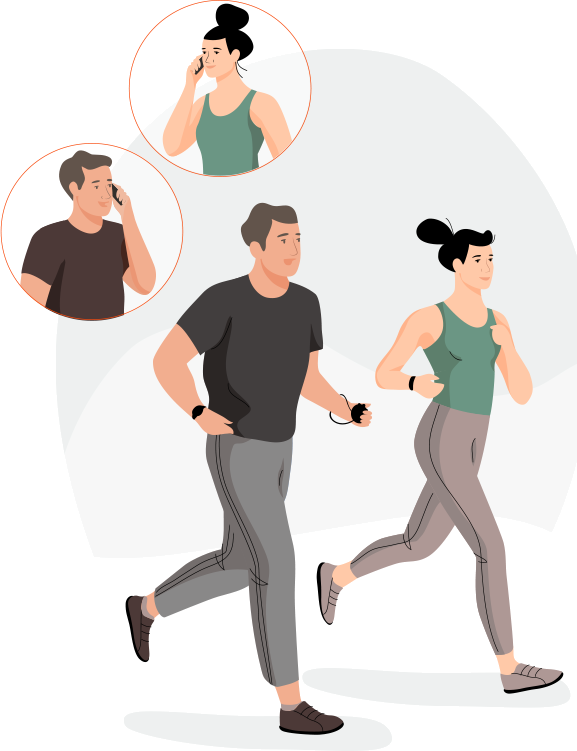 3. Get FYT !
Schedule your free phone
consultation & start working out!
The FYT promise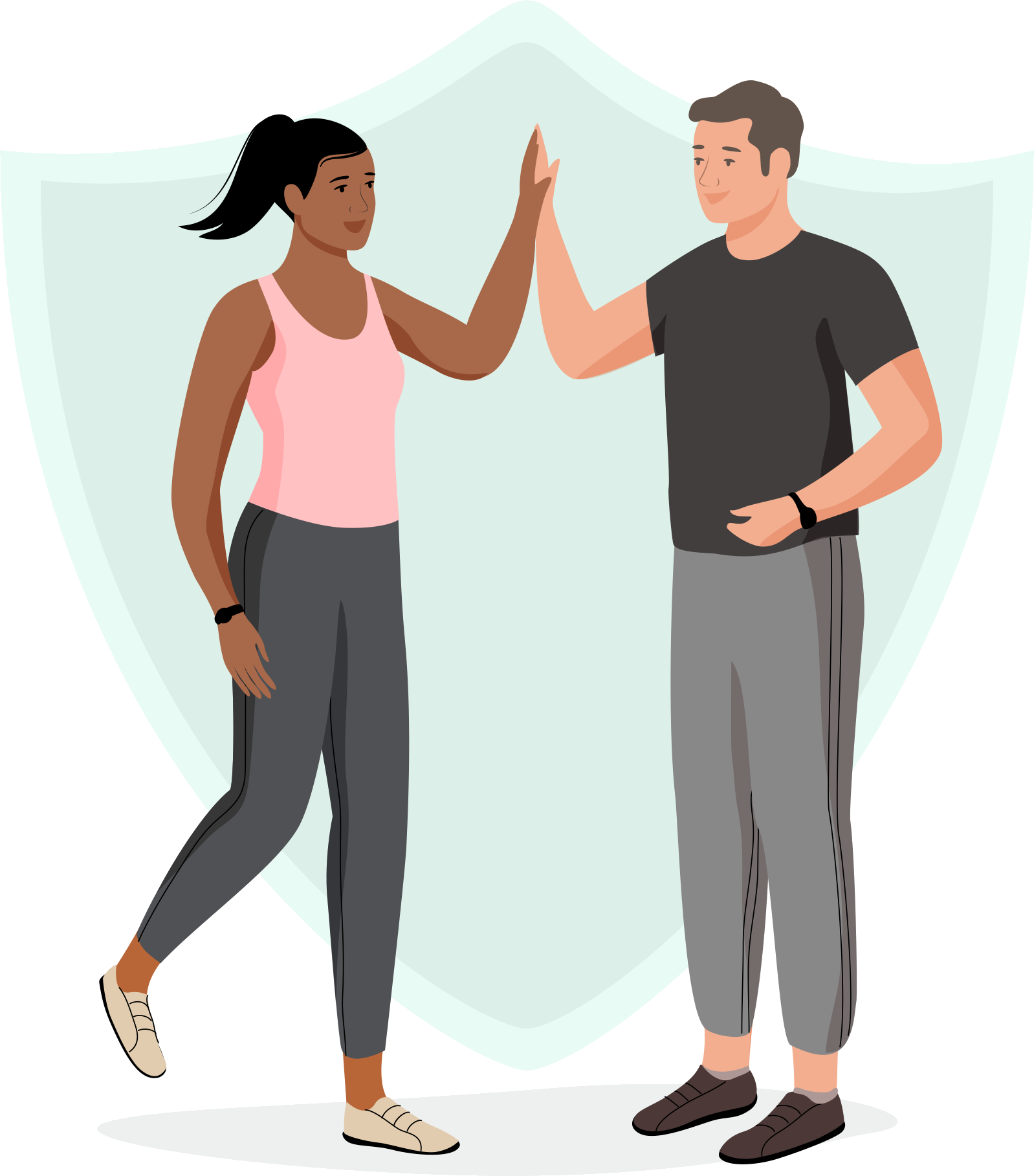 FULL money back guarantee after your first session if it isn't the BEST exercise experience you've ever had!

Always be supported. Never judged.

All FYT Pros are certified, insured, and complete a full background check.

Your trainer will bring all the equipment you need for your workout.

Free phone consultation after you book your first session.
As seen in








The best personal trainers in Indiana
Laura Vanderbeck
(10 reviews)
Big thank you to Laura!!! Back in August I was looking for a trainer to help me reach an unusual goal. I told her I need to be healthy enough to donate a kidney to my sister in the near future. Sounds like a strange request and she probably thought I was nuts but Laura kept me focused and we reached our goal on March 19th. The surgery went well for both me and my sister. If you are looking for a trainer that goes above and beyond Laura is your person. She helped me with weight loss, strength training, cardio workouts, nutrition, how to prevent my aches and pains and learning all she could about kidney donation to help me. Thanks for all that you do for your clients!
Train with Laura
Kristin Nicola
Hi! My name is Kristy Nicola and I am a personal trainer, certified nutrition coach, group exercise instructor, and mother of five! I started as an indoor cycling instructor at Monroe County YMCA in Bloomington, Indiana. I still teach cycling, strength, TRX, BOSU and circuit classes. I love to train and coach women and men who need compassion and understanding, but who also need accountability and structure to meet their goals.
Train with Kristin
Amber Makombe
Some of my earliest memories are of being outside, on the go, enjoying all that nature had to offer. My mom and dad raised me on healthy meals with few sweets. I grew up playing many sports and was involved in gymnastics. From a very young age I knew I wanted to use my passion for health and fitness to help others live healthier lives. Being a part of someone else's fitness journey is fulfilling and exhilarating. During my seven years as a personal trainer, I have worked in a YMCA, a local gym, outdoors at various locations, in a behavioral health center, in home health care and at client's homes. I've enjoyed all of these experiences as they've offered me opportunities to work with various client types with a wide range of goals. I enjoy working with people that are goal driven and hungry for a healthier lifestyle, wanting more energy and to be a better version of themselves. I am here for motivation and support, help with technique, forming plans, setting goals, and assessments. If you are ready to start your journey towards a healthier lifestyle feel free to reach out.

Train with Amber
Thurston Jones
Congratulations on taking your first step into optimal wellness by looking into a personal trainer! I have over eight years of experience and have worked with a large variety of clients with different goals. I help clients improve self-esteem, gain a positive outlook, muscle mass, knowledge for a lifetime, and, of course, lose weight.

My specialization is really the type of person I like to work with rather than a specific age or gender. I like to work with someone who is willing to learn. I am first, and foremost, a teacher. I tell you the reasons behind why we do certain things so you'll remember and apply them the rest of your life. I want someone willing to try new things whether it be exercise or foods! I love a good sense of humor and honesty. I also want someone who is interested in all-around health, not just physical. They are all tied together! And you have to be willing to work hard! My favorite clients are the ones who push hard, show up on time and consistently and do the work outside of our sessions together. These are all important qualities to have to get the most out of your sessions and for us to work well together.
Train with Thurston
Leah Walker
Hey guys!
Let's lift... weights, each other, and ourselves! Fitness is my life, I became an ACE Certified Personal Trainer to share my passion with everyone. Can't wait to train with you!
Train with Leah
Matthew Mansfield
Having just completed my ACE personal training certificate, I am very new to the professional industry. That said, exercise and training have been my passion for many years. I strive to exercise at least 5 of 6 days a week, yet I know the struggles of weight loss, overeating, and busy schedules that hold many of us back from achieving our goals. My dream is to help people become stronger, healthier, and happier.
Train with Matthew
Kelli Sherfield
The purpose of my training is to educate, train and support you through your health and fitness goals. Through assessments we discover where you're at and from there create a specific plan tailored to your needs. The plan is constantly evaluated to make sure results are achieved.

The journey to health and fitness is personal and different for each individual. I love helping my clients unlock the answers that work to further them along their journey.
Train with Kelli
Are you a Indiana trainer?
Get new clients. Changes lives.