Miami Personal Trainers. Delivered.
Find a Personal Trainer in Miami
Find Your Trainer delivers you the best personal trainers in Miami.
Train with a vetted and certified personal trainer
anywhere - a gym, your house, office, hotel or outdoors.
What Our Clients Are Saying
The Best Personal Trainers in Miami
Miami's Top In-home Personal Trainers
Best of 2017 - Check out these highly rated in-home personal trainers in Miami
#1 Alberto Gonzalez
(11 reviews)
In 2014 I met Personal Trainer Alberto Gonzalez. We discussed a way to reach my over health and fitness goals to better my health and fitness level. In a short time through Alberto Gonzalez's guidance in nutrition and training Ive been able to achieve my fitness goals. This now motivates me to continue on a life of fitness and health. Im grateful to Alberto Gonzalez becuase of his professionalism and reponsible manner I have reached my goals in the time he promised.
View full profile
#3 Austin Morell
(5 reviews)
Austin has been great to work with. He caters my workouts specifically around my personal goals. He's been a great motivator and his own success in competitions further validates his knowledge in this space. His best asset is his attitude. Most trainers are not engaging and only think about the training for you for that day. Not Austin. Highly recommended him!
View full profile
#4 LB Irigoyen
(4 reviews)
At age 15, I was 5'8'', 185 lbs and diagnosed with Type 1 diabetes. Because of my desire to stay as healthy as possible, I have been working out on and off for the last 25 years. During my best years, I have worked out 3-4 times a week doing some kind of cardio and weight training. My worst years I would go for months without even stepping a foot in the gym. I have worked out with personal trainers, I've done group classes including kajukenbo, yoga and kick boxing. I've done crossfit, orange theory, soul cycle and flywheel. I even spent several years making my own workout plans by reading books and watching YouTube channels. By the time I got to LB, I had many experiences with personal trainers and fitness coaches. When I first met LB, my posture was horrible, my hips were tight, my back was stiff and I could not properly and safely do squats which really limited my lower body and over all strength. This had to do with many years of sitting for long stretches of time, and when I wasn't doing that, I was hunched over a screen. Unlike with my other personal training experiences, LB assessed my total fitness capacity. He did not just give me a regurgitated workout plan every week, but he personalized it to include my goals plus what he thought I needed. He also explains everything he is doing and why he is specifically targeting certain areas of your body. The biggest benefit I have found is that with LB, I am much more aware of my body. The more we have worked out, the more I have been able to focus on engaging my muscles in a mindful and purposeful way. My posture has improved greatly. I am now mostly always aware of standing tall and strong. My squats have definitely gotten better. The biggest surprise with that is that I don't absolutely hate doing squats anymore. I kind of look forward to them to see what I can do. I've learned all kinds of stretches to help myself out during the day so that I keep myself as supple as possible, and our new goal is a pull up! That's the best part of working out with LB, he makes sure you are always heading towards specific and clear goals so you can track your progress. I would and have recommended LB to anyone who is serious about caring for their bodies, being strong, being flexible and being an all around bad ass. It doesn't hurt either that LB is a super nice guy. I have not suffered any injuries over the years, but If I did, I know LB, through his experience and education, would be able to help me function and the best level that I could. If you want to get strong, healthy, flexible and solid, LB's your man.
View full profile
#5 Laura-Ann Roberts
Laura-Ann is a Certified Personal Trainer and a professional dancer. Her professional dance career has given her the opportunity to tour around the world. She returned back to her home city of NYC and combined her background of dance and fitness together allowing her to teach in and around the NYC area. She recently moved to the Miami area where she continues to personal train and teach in local studios, hotels and homes. Her training styles range from Dance, Barre, and Dance Cardio to high intensity boot camp workouts. Whichever the training style, she always aims to inspire and help others succeed in their health and fitness goals.
View full profile
#6 Ricardo Esquivel
Before I became a trainer I was out of shape and hated my lifestyle. I created bad habits from stress and wanted to re-invent myself. I decided to hire a trainer who helped me tremendously. The result was a complete mind and body transformation! My coach pointed me into this field because he saw that I had key qualities in being a great coach myself. I never looked back since...
My philosophy is simple: We identify your goal, create a strategy; then combine a proper training and nutrition program that emphasizes a mind-body connection.
The rest is all about the journey and enjoying the process! My passion to coach you to your success is my greatest drive!
View full profile
#7 Okechukwu Aniagoh
To some the gym and working out is scary. What pops up in their heads is soreness, exhaustion and no results. Getting healthier, which is working out should not be a scary ordeal, it should be fun and this is where I come in, this is where with your hands I can help you better achieve your goal. Together as a team, we can achieve your dream of getting healthy, losing weight, getting strong, eating better, and building your self confidence. I did not always love the gym, started off forcing myself to go to the gym, and with time when I saw results, how I looked in the mirror which boosted my assertiveness, not ego. Working out became more of a lifestyle rather than a chore, and a necessity in my life. If I can do it, then you definitely can do it.

Today I want you to ask yourself this one question - "Why not you?" Why not you to do something for work that you love? Why not you to have a healthy body? Why not you to have healthy love? Why not you to be, have, or do anything you have ever dreamed?! We are so quick to think others are deserving over ourselves. The truth is that we are all deserving so WHY NOT YOU?!
View full profile
#8 Michael Kuang
I am a Personal Trainer that focuses on Corrective Exercise. My business Syphon Fitness serves the Miami/Ft. Lauderdale area.

What I do is introduce a healthier lifestyle through nutrition guidance and apply an effective workout program that not only helps you reach your goal, but brings other great aspects to your life. Including flexibility, balance, increased range of motion, better posture, and a greater sense of being.
View full profile
#9 Martin Mark
I have over 20 years experience in the fitness and health industry. I specialize in working with anyone over 50 I have the passion, education and experience to help you create the healthy life style you deserve. Start exercising and start living a healthier, happier life. If you want to lose weight, re gain some strength that you lost over the years, I have helped so many clients just like you. I will motivate you, instruct you, and be there for you no matter what. Together we will reach your fitness goals.


View full profile
FYT's Featured Miami Personal Trainer
Alberto Gonzalez
Alberto Gonzalez is one of Miami's best personal trainers. Being in health industry for over 11 years, Alberto has worked with numerous of Miami's Elite class. Today 786Fitness is taking personal training to the next level, with programs like Fitness Camps, Semi-Private Training for Corporate and an advanced nutrition club to support the physical aspect of healthy living. Contact us or a FREE Wellness Assessment to determine if you are ready to begin the first day of the rest of your life. Today 786Fitness is taking personal training to the next level, with programs like Fitness Camps, Semi-Private Training for Corporate and an advanced nutrition club to support the physical aspect of healthy living. Contact us or a FREE Wellness Assessment to determine if you are ready to begin the first day of the rest of your life.
THESE THINGS COST ABOUT THE SAME AS A PERSONAL TRAINING SESSION
There are splurges and necessities. All of the below items are similar in price to a training session but won't make you feel half as good. Invest in yourself!
MOVIE TICKETS & POPCORN FOR TWO
DINNER OUT AT A RESTAURANT
More Miami Personal Trainers
The FYT Difference
Find Your Match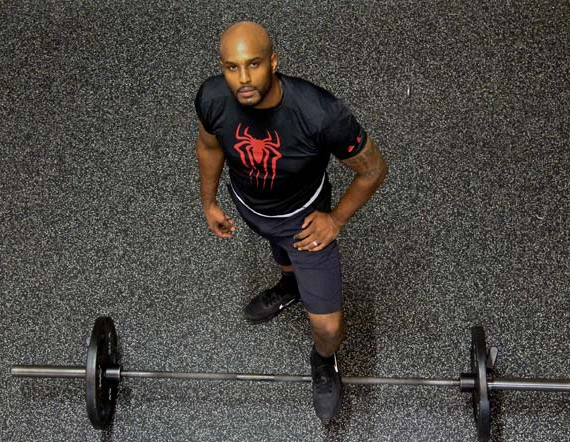 Our approach is different. We recommend trainers based on you. Your goals. Your schedule. Your location. Your lifestyle. After all, this is personal training.
Find Your Match
Train In-Home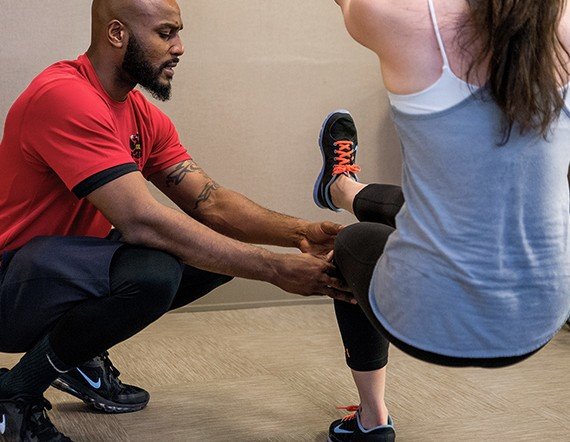 Our trusted and vetted FYT Pros will meet you at your home, office, hotel or at the park. Schedule when and where it's most convenient and comfortable for you. And we even bring all the equipment.
About In-Home Training
Train With Friends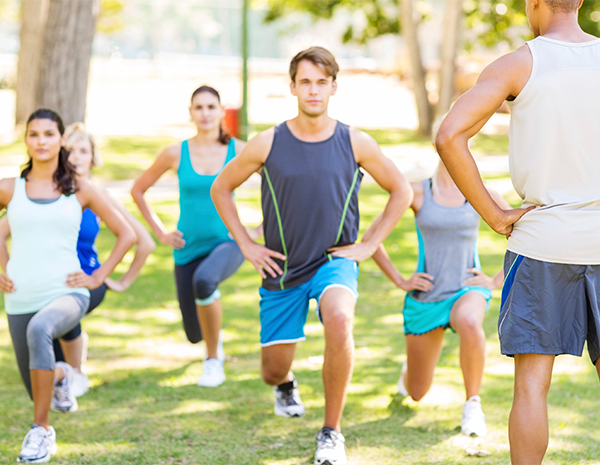 Train with a partner or up to 5 of your friends with Partner & Small Group Training session options. A FYT Pro comes right to your door! Split the cost, have fun, and bring new meaning to the phrase "squad goals".
About Partner & Small Group Training
Train at Top Gyms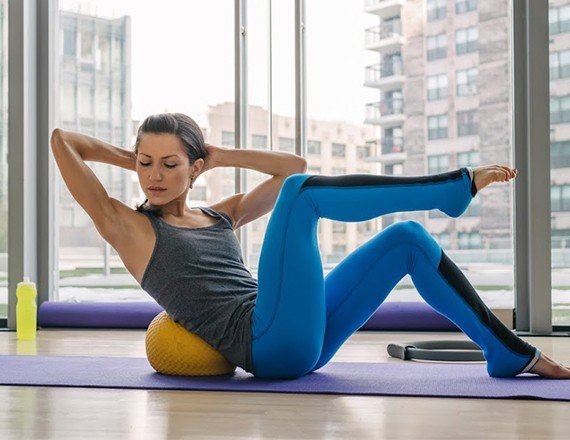 We've partnered with the best of the best so you can train at the top gyms and studios in the city. You never need a gym membership to book a personal training session.
Simple & Affordable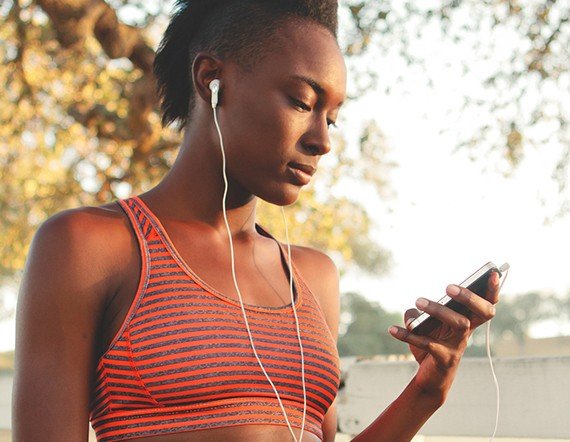 Search, schedule & pay all from your desktop or mobile device. No sales pitches and no back and forth. No memberships. No contracts. No expensive packages.
Trusted & Secure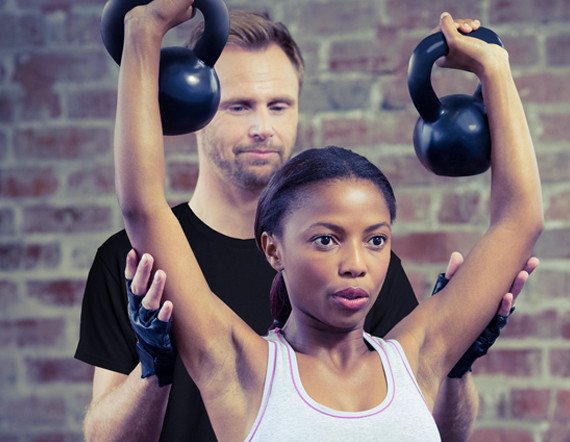 Pay securely and train safely with a vetted and insured FYT Pro.
Previous
Next