Kionah Walton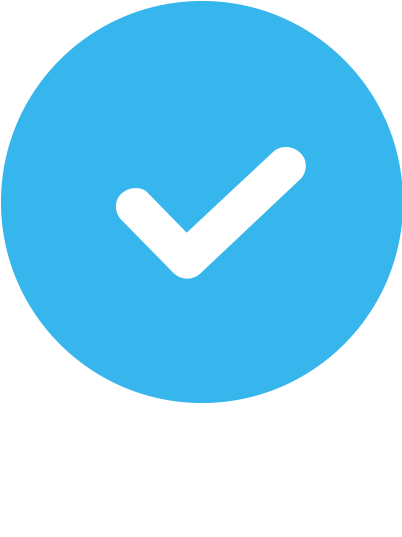 Verified
37 Reviews
Outdoor & In-Home
About Kionah
Training has always been an innate passion in my life. I grew up surrounded by bodybuilders and gym lovers, and I knew that my goal in life would be to really help people achieve their fitness goals in a healthy way. As a woman, I have been subjected to seeing the normality of eating disorders and body dismorphia and my goal was to combat these ugly messages within myself and in all the people that I am able to train. With my experience in nutrition and health I have been able to transform client's mindset which is more important that them being toned. With a healthy mindset change everything is possible.
My favorite client story
I was able to help a client lose weight for her wedding. Her wedding dress wouldn't close when she started training with me and a whole year after her dress fit perfectly and she was able to walk down the aisle with all her goals accomplished.
My favorite exercise
Squats! I feel they are such a beneficial and exciting work out to do, that can be modified to add extra weight or extra intensity.
My favorite quote
The pain you feel today, is the strength you will feel tomorrow.
My training philosophy
Just do it. Wake up and do it. That's the way to go, at first it might feel impossible to do but slowly you'll see how more weights are simple and how getting stronger is something you will notice.
Areas of Expertise
Nutrition

Strength Training

Weight Loss

Flexibility and Mobility

Muscular Definition

Muscle Gain

Functional Training

Sports Performance Training

Injury Prevention
NCCA Accredited Certifications
NCSF Certified Personal Trainer
Additional Certifications
Nutrition Specialist
Education
Masters in Exercise science
Medical Conditions Experience
Anxiety, Arthritis, Back Pain/Issues, Bad Posture, Depression
Additional Languages Spoken
Spanish
Training Areas Served
In-home or Outdoor Training
Ansary is great, she is very knowledgeable and professional! I am in the beginner stage and she helped me correct my form and gave me really helpful tips that were easy to understand and implement
Working with ansary I was able to get me confidence back
Worked with ansary for a 3 month program and with the help on nutrition and exercise I lost nearly 20% bodyfat and put on 7 lbs of muscle !
Ansary is an amazing trainer and helped me achieve my goals
I've been working with ansary for 3 months and lost nearly 30 lbs
Ansary is a true expert!!! She completely tailored my work out and meal plan to my own specific needs, which helped me achieve both my body and health goals!! She is AMAZING!
She's so worth it!!! She helped me reach my body goals. I always struggled to gain weight and muscle. Now, I look better than ever. I'm so glad to have ansary as my trainer. I wouldn't trade her for the world!
She is damn good, its been a hell of 3 months training under her
Ansary is incredible in her work ethic and her experience. I was able to learn a lot and I recommend the trainer 100%.
Love her classes! I'm in the best shape of my life!!
Really has helped me find my confidence back and actually enjoy working out! Been training for about two weeks and I can already see myself staying with her for longer
Really good service, I enjoyed it!
Amazing personal trainer loved the one on one and made me reach my goals in a short time
Kristine is an incredible personal trainer, and I appreciated how she worked with me one-on-one and helped me achieve my goals in a short amount of time. Knowing Kristine has helped me reclaim my confidence and enjoy working out again! I've only been working with her for about two weeks, but I see myself sticking with her for a long time.
Kristine is an incredible personal trainer, and I appreciated how she worked with me one-on-one and helped me achieve my goals in a short amount of time.
Kristine is a real pro. She created a workout routine for me and a vegan diet plan! The results are amazing.
My personal trainer, Kristine, is amazing. She worked with me one-on-one and pushed me to reach my goals quickly.
Kristine is a fantastic trainer with a thorough understanding of how to effectively transform a physique.
Since meeting Kristine, I've regained my confidence and am now looking forward to my workouts! My training with her has lasted two weeks, and I already see myself sticking with her in the future.
After attending a few classes with Kristine, I think I am at the right place and would like to see me attain my desired fitness.
Kristine is fantastic; she possesses a wealth of information and exemplifies professionalism at all times! I'm a beginner, and she provided guidance on how to improve my form as well as practical advice I could put to use right away.
I have now worked with Kristine for almost 2 months and the results are exceptional.
Kristine always made an effort to spend as much time with me as possible and was totally committed to helping me achieve my goals.
Kristine is an absolute pleasure to deal with!! She is really knowledgeable about the human body, and I can see improvements!
Kristine comes highly recommended as a personal trainer. She always comes prepared with fun workouts and knows how to keep you motivated throughout.
The sessions were always challenging and Kristine pushed me far beyond what I would have achieved on my own.
Not your regular training, but focused personal training. Kristine creates a strategy for you based on your unique training requirements.
Have had a great experience working with Kristine. She is awesome and has been extremely helpful.
I enjoy working with Kristine and her training technique since it has helped me much and is also a lot of fun!
Kristine is great - knowledgeable, attentive, and always willing to help with training questions or issues. She is flexible and cares about her clients. Highly recommended.
I train with Kristine and have to say that over the course of a year, I lost weight, improved my balance, and increased my strength. Kristine is the perfect coach for me. Very knowledgeable in his field, as well as educated, attentive, and humorous.
Authenticity assured. The fact that Kristine is both a wonderful person and a fantastic personal trainer and health guru is undeniable.
I love working with Kristine and with her system of training—it's made huge improvements for me and, frankly, it's fun!
AMAZING!!! Kristine is such a wonderful trainer. She always makes sure to ask me about my goals, motivate me, make workouts challenging - yet still enjoyable, and best of all, I've seen results!!!
Had a great experience with Kristine providing me with nutrition guidance
Used Kionah for 3 month transformation program and nutrition guidance from Austin. They're worth everything! It's an investment
Are you a trainer?
Get new clients. Change lives.