Austin Morell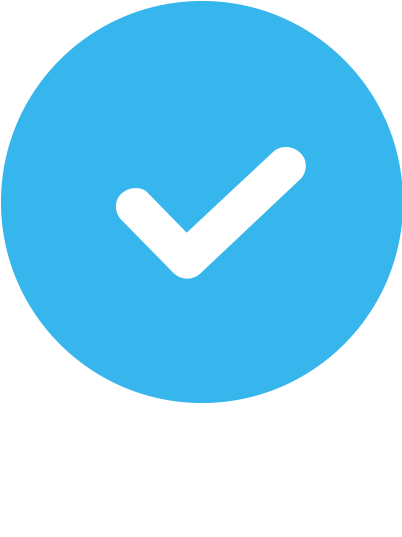 Verified
59 Reviews
Outdoor & In-Home
Virtual
Gym
About Austin
Exclusive Personal Trainer Austin Morell. I offer the highest quality of personal training and coaching with years of experience.

If you are looking for a trainer who specialize in nutrition, and customizes and tailors training programs I am for you. I make everything as convenient as possible so it is easier for you to be consistent. The longer you are consistent the more results you will yield. I prepare your meals, and offer customized training services. You won't find a cheap "copy and paste guide" here. I VALUE my clients and want to see them succeed. This is why I have been around so long and continue to expand my services!

I have a wide range of services tailored for all types of people. Whether it is male, female, beginner or advanced.


My services

One on One Personal Training. Once I assess each client we will determine what method of training is best for a client whether it be weight lifting, plyometrics, resistance training, or a combination of different kinds, etc.... I will measure, weight, and calculate body fat % to track your progress to maximize the process according to body type.
Meal Prep and Customized Diet: I will buy, cook, and individually measure/ pack and deliver your meals to your home or work.
Virtual Training: If you are not located near us or find this of a more convenient method online coaching may be for you. I offer customized meal plans tailored to meet your fitness goals. Everything is calculated to meet your macro nutrient intake. We have trained and coached thousands of clients for competition, weight loss, weight gain, and overall health issues. We can be contacted by email. We also offer Skype/FaceTime services as well. A customized program will be established according to your goals.

Training Since- 2010-Current

Experience:
10 years + experience. I take my clients very serious and want to see them happy. Fitness/bodybuiding for me is a passion that has turned into a career. I have and want to continue to help every single one of you who want to really change their life. I have worked with vegan, handicap, males, females, professional athletes, military, etc...

Please book me today if you are interested in virtual coaching or one on one personal training.
My training philosophy
To make things as convenient as possible so my clients can be consistent as possible to attain their fitness goals.
My training experience
Nutritionist and Transformation Specialist
Areas of Expertise
Core and Balance

Nutrition

Weight Loss

Muscular Definition

Muscle Gain

Cardiovascular Conditioning
NCCA Accredited Certifications
NCSF Certified Personal Trainer
Additional Certifications
Registered Dietitian
Who I Especially Like Working With
Rehab
Training Areas Served
In-home or Outdoor Training
407 NE 2nd Ave
Hallandale, FL 33009
Session Surcharge: $0
No Gym Membership Needed!
Austin has been great to work with. He caters my workouts specifically around my personal goals. He's been a great motivator and his own success in competitions further validates his knowledge in this space. His best asset is his attitude. Most trainers are not engaging and only think about the training for you for that day. Not Austin. Highly recommended him!
I have been working with Austin for about a year. My goal was to tone and maintain a healthier lifestyle. I was amazed that in a short period of time my skin appeared smoother and although my goal was not to lose pounds my clothes started to look better. I was motivated by the eating plan. I was always satisfied and plenty of the foods that felt like I was cheating when indeed they were part of the eating plan. We train 3 times a week for 45 minutes and I could not be more pleased by the results. Austin motivates with positive reinforcement and encourages self improvement. I was lucky to find him.
Great trainer, first I used him for my meal plan. Then After losing the weight he started training me as well. He really knows his stuff, keeps it simple as long as you do your part and follow the plan. I've recommended several people and they were happy with the results as well :)
Although I have only been training with Austin for the past 9 weeks, I strongly believe he is highly experienced & committed. I train with him five times a week and enjoy the variety & challenge he puts into each session. I must be a glutton for punishment!! Austin is certainly focused on helping me achieve my goals and makes every session challenging. Importantly: – He ensures that my technique is always correct to avoid any injuries. – He is extremely reliable & punctual – always set up & ready to start training, with an exercise routine planned. Austin has a vast knowledge of training techniques, supplements and nutrition. I highly recommend his services to anyone who is looking to improve their fitness!
Austin is absolutely fantastic. His dedication to fitness in his own life is inspiring. When looking for a fitness regime complimented by a kickass nutrition plan, look no further!!!! He strives towards excellence and aims for results. After training with him, I would never train with anyone else! He is that good.
When i was looking for a training program, i was looking for a serious mentorship to understand my body and its potential. Austin covered all my questions and guided me on understanding the whys and hows of taking my body to the next level. Beyond just understanding the excercise, he made sure inalso understood the advantages of a healthy nutrition plan tailored to my own needs. His individualized follow up and extra push via texting was aeesome as well!!!
Austin has been a great mentor and trainer when it comes to fitness goals. He does not only catered the workouts to my needs and goals but also the diet to the max. He is extremely knowledgeable when it comes what to eat while training and outside from it. I was not fully sold on the idea of training but after training and working with Austin, my life has changed for the good. Highly recommended!!
I've been with Austin going on 4yrs now and he has been above an beyond phenomenal. Whether you are looking to lose weight and tone up, get ready for a competition or need help with your diet, he has you covered. Most trainers just know how to workout with generic and standard exercises.. Austin will tailor your regiment to you as he understands what specific workouts will work for you to help you meet your specific goals.
He's a great trainer and Is very knowledgeable . He pushes you to be the best you can be. I am loving my transformation journey. I've leaned down put on size and gained strength; everything that I wanted to do when I started with him. And this journey isn't over yet,
I don't wanna be cliché it's just as simple as this: Austin's a great trainer.
He pays attention to what each person needs. I had a friend who told me about him and I thought I'd do the same routines, but turns out I needed something different and in glad it has worked for me!
I had decided to lose weight over a period of time. However, I just couldn't reach my target. That changed when I met Mr Morell. Thanks to him, I'm 10 lb lighter
He was surprisingly patient with me. Great coach ?
If I had been told that staying in shape was this possible, I'd have gotten an Austin a long time ago. Get yourself an Austin
One thing I've learned is that "It's all in your mind". What you can and cannot do. Superb experience
I enjoyed working with him. Made this training totally worth it
A million thanks! That's pretty much all I can say.
Lots of claps and smiles for Austin. He knows his stuff
Exactly what the doctor ordered. Really glad to have gone through the experience. It was tough at first but I'm glad I came through stronger. Shout out to Austin
I admit, I didn't want to at first. I didn't only hesitate but when I was down hesitating, I began to procrastinate. Finally, began and with Austin, I found my stride.
I always look forward to the next session.
A friend of mine came over to my place and it happened to be during one of our sessions. She was so stunned that by the end of the session, she was willing to sign up. He's got my friend into a healthy lifestyle now.
I have had one or two trainers before but none has done it like Austin has.
Great exercise coach. I would highly recommend him
I have learnt a lot about the human body and how it functions. It's so cool and fun to have learnt while also getting in shape. My body's a biomachine!
He has been a really good motivator. I have gone beyond my limits which surprised the heck outta me.
That's the number one thing I learnt. How to push through the pain, setting my eyes on the prize: living healthy.
So, I had a stay-cation a couple of months back and I happened to be around Miami. Some may wonder why I'm spending part of my "holiday" exercising. But I've come into the habit of working out and been intentional at doing it too. I can remember when the lockdown first hit, I almost gave up. But then I discovered a way through. It was a thrilling session and one of the highlights of my stay-cation
Have you tried a session with Austin? My words would most likely underrate it. I had to get in shape for a surgery and I thought I couldn't do it. I had bailed on different diet plans and workout strategies. To my greatest surprise, I actually lost those extra pounds a week before surgery! The doctors were also surprised at my progress and even said it actually improved my chances.
His empathy is what took me by surprise. I expected all muscle, toughen up, motivational quotes ?. But what I got was how he used to be like me. It has been a little over 6 months and whew, I'm now like him! Healthy, strong and brilliant!
I love work out sessions with Austin the plan he made for me really helped me reduce weight and now I'm at the weight I wanted thank you so much
Little confession when I to start my workout routine with Austin I was crushing on how fit he was but now I'mma be crushing on me because I be looking damn good right now?. Thanks Austin for the tailored plan
I was trying to reduce excess weight and I booked sessions with Austin he developed a routine and diet plan for me. It was a little difficult at first trying to follow on cutting down some of my eating habits but he gave me just the right amount of encouragement I needed. It been over a month now and I can already see notable improvements
My sister and I booked a session with Morell our first session was amazing and we always look forward to our sessions. I definitely recommend him
Yo guys working out with Austin is both fun, interesting and productive. I'm so looking forward to our next session. Austin is definitely your trainer
I had been trying to gain muscle mass for the longest of time but I wasn't quite getting the results I wanted but when I met with Austin he created the best workout routine and diet plan for me which I have followed to consistently. I have already seen great improvements and put on some significant muscle mass.
Mucho Gracias Austin. The meal plans really worked out so well. I like the results I'm seeing plus the workout tailored just for me does the magic I need.
If you're looking for a trainer really interested in seeing you get to your desired results then Austin is definitely your go to trainer, he did that for me and I like the results I'm seeing
If you're looking for a trainer really interested in seeing you get to your desired results then Austin is definitely your go to trainer, he did that for me and I like the results I'm seeing
Morell all I can say is than you so much, I feel so good in my skin right now, all my insecurities of a my stomach fat are no more. I look amazing in my dresses
I'm really noticing changes in my body physique. I've also changed my diet plans and I'm working towards my dream body.
He gives me just the right amount of push and motivation I need. I'm now very consistent with my routine.
I had always struggled with staying consistent with my work out until I met with Aust we have had over 10 sessions and I have stayed consist to the personal plan he made for me. Thank you so much Austin.
I'm proud to say I'm getting fit right now. I've stopped being lazy about engaging in workouts and I'm noticing positivity in my body physique. Consistency is key.
The schedule he tailored for me is just right not to rigorous just enough. I'm totally digging it. I definitely recommend him.
I love how genuinely interested he is in seeing you achieve notable results. He is really good at his craft
I'd personally recommend him to anyone who wants to live healthily, anyone who wants to find means of changing their diets and live a healthy life. He's the best person to teach you that.
Oh the energy, I'm definitely loving the experience so far. I have had about 7 sessions do far really looking forward to our next session. You definitely want Austin to be your trainer he knows his stuff
Was hoping to get a routine for my lower body which Austin tailored to suit my body type and the results I'm seeing so far is really impressive
I was a little bit overweight but the training routine helped me to get back into shape. My friends were even shocked that I got back into shape so quickly.
I'd really say that if you apply what he trains you on, there's no doubt that you'd really be in shape within a short while. I did it and it worked for me.
Let's get straight to it you need a trainer like Austin in your fitness journey. Sessions with him and the plan he created for me changed my game to a whole new level
I and my siblings were trying to get into shape after the Covid break. Working out with Austin has been really interesting and fun. Thank you Austin
I was trying to get myself into fitness for running again after a while of slack. Austin got me doing some cardio workout routine, I'm back and better. I feel really energetic.
I got out rehab after an accident with my left kneel. My nephew got Austin to help me in training my legs to move better again. There has been significant improvement in my movement
We love our trainer Austin, he makes us enjoy working out and gets us in better shape. It is not to rigorous, just what we needed thank you Austin.
Are you a trainer?
Get new clients. Change lives.