Michigan Personal Trainers. Delivered.
Find Your Trainer delivers you the best personal trainers in Michigan.
Train with a vetted and certified personal trainer
anywhere - a gym, your house, office, hotel or outdoors.
How Find Your Trainer Works
Find Your Match
Find the perfect personal trainer near you based on your goals, your personality, your lifestyle and your body.
Train Anywhere
Work out with trusted and vetted local trainers at your home, building gym, outdoors, or the gym. We'll bring the equipment.
Book & Pay With Ease
Effortlessly book and pay for a training session directly from the trainer's profile.
The Best Personal Trainers in Michigan
Michigan's Top In-home Personal Trainers
Best of 2017 - Check out these highly rated in-home personal trainers in Michigan
Dawn Williams
(9 reviews)
Motivating her clients for over 15 years, Dawn Williams is an expert trainer, always "mixing it up" to make your sessions exciting and producing excellent results. I have been a client for over 15 years and she has taken me from the non-athletic nerd to a confident, more muscular person who enjoys walking races. I love her use of the TRX trainer! She is expert in helping seniors, post-physical therapy patients, and people who want privacy when they work out. Her peppy personality will help you achieve your goals. Just show up. . . you'll have a blast and get results!
Train with Dawn
Steven Climer
Yes, I'm 50!
I've been dedicated to the gym and fitness since the age of 15, competing for the first time at the age of 22. I took off 20 years to raise my kids but now I'm competing again. I'm also a NASM certified personal trainer, here to help you.
Not only am I 50, I was diagnosed with a rare form of Limb-Girdle Muscular Dystrophy in my early 40s. Talk about irony. However, I learned to train around my shortcomings and thrive once again. My philosophy for personal training is: it's not hard but it is work. No one is going to give it to you, but together we can determine your goals and build a program to reach your dreams whether it is losing weight, building muscle, getting more fit to do more activities, or even compete! Don't be shy, ask me anything when you see me.
Train with Steven
Matt Kovach
I am a Certified Personal Trainer through the American College of Sports Medicine and I also have a Bachelor's of Science in Exercise Science.

My coaching and programming isn't designed to make you workout for 2 hours a day or make you vomit. My coaching is to ACCURATELY and PRECISELY design you a program outlining the workouts you need to do and how long they should be. I will also provide the specific numbers that need to be tracked like calories burned and consumed, body weight, etc. This is to make sure you are making progress each week. We want to avoid over training but we also want to make sure we are doing enough.
Train with Matt
Ashley Hardy
Self-made fitness trainer and motivator, very hard working and strong. Addicted to becoming the best version of me through challenging myself through life experiences on my fitness journey. I'm very passionate about inspiring others around me to live a healthy lifestyle and to not be afraid of change. Consistency is key and allowing yourself to grow at all times when uncomfortable moments set in.
Train with Ashley
David Miller
My background in physical training started when I was younger and racing in the Michigan District 14 motor cross events. I was in the top ten standings for over 6 years. During that time I had the privilege of training with personal strength trainers who were currently showing in body building for Mr Lansing competition, and I've learned a lot of strength techniques from them that I use today. I also am currently very involved in cross training with on and off road bicycling, gym streangth training, swimming, water skiing, and yoga. As I work with clients and have personally seen real physical changes take place that prove the benefits of a good scientific based training program, I am more convinced that what ever kennetic chain disfuntions a person might have accured through life can be changed or at least prevented. By observing an individual's posture both with and without movement, I can identify areas of a persons body that needs to be focused on in order to restore postural alignment, allowing the nervous system to accuratly communicate with the muscular system, and produce more efficient movement patterns.
Train with David
Davies Haninga
I became a Personal Trainer on January 5, 2018, but my love for fitness and wellness started in 2008. I have worked out at several fitness centers through out the years and I've always wanted to be a trainer for years, but because of other education commitments, I put the personal training ambitions on the side. I have a Bachelors Degree in Business Administration and I will be working on my Masters Degree in Information Systems starting Summer 2018. I decided to become a Personal Trainer because I love fitness and I believe that I can use this love to help other people achieve their fitness goals. I want to safely share my passion and love for fitness as well as the knowledge I have gained from the American Council on Exercise.
Train with Davies
Kyle Kline
Whether you want to lose weight, build muscle or just tone up, the process does not have to be scary or dreadful. I am here to dedicate myself to help you have FUN while working toward achieving your fitness goals. We will work hard as a team, with a plan that I have designed specifically for your needs.

I believe that you need to be having fun and enjoy yourself while working out. If you do not enjoy your workouts, then you will not put in the work that is needed to reach your fitness goals.
Train with Kyle
Ryan York
Expect a fresh, new, fun experience that gets results. You'll learn something new every session, and you'll be able to watch your body transform each week. Lose fat, sculpt your body and feel great.

We don't get old, old gets us. You can reach your fitness goals! It just takes the right plan combined with hard work and dedication. There is no magic involved. Everyone deserves to be fit, happy and healthy, and together, we will get you there.
Train with Ryan
Chalene Jones
The entire person needs to be involved in making great fitness and lifestyle gains. This idea is the basis for my workout programs. Priority will be given to increasing functioning of the whole body, while utilizing mindfulness techniques to bridge the gap between mind and body so that real success can be achieved.

Healing can only occur when the whole is moved. That movement is given a tremendous amount of power when it is guided by the mind. Mindfulness and concentration of energy are concepts yet to be fully explored or utilized by fitness enthusiasts. We will develop and use these ideas to their fullest potential while working with the entire body.
Train with Chalene
The Michigan FYT difference
Find Your Match
Our approach is different. We recommend personal trainers in Michigan based on you. Your goals. Your schedule. Your location. Your lifestyle. After all, this is personal training.
Find Your Match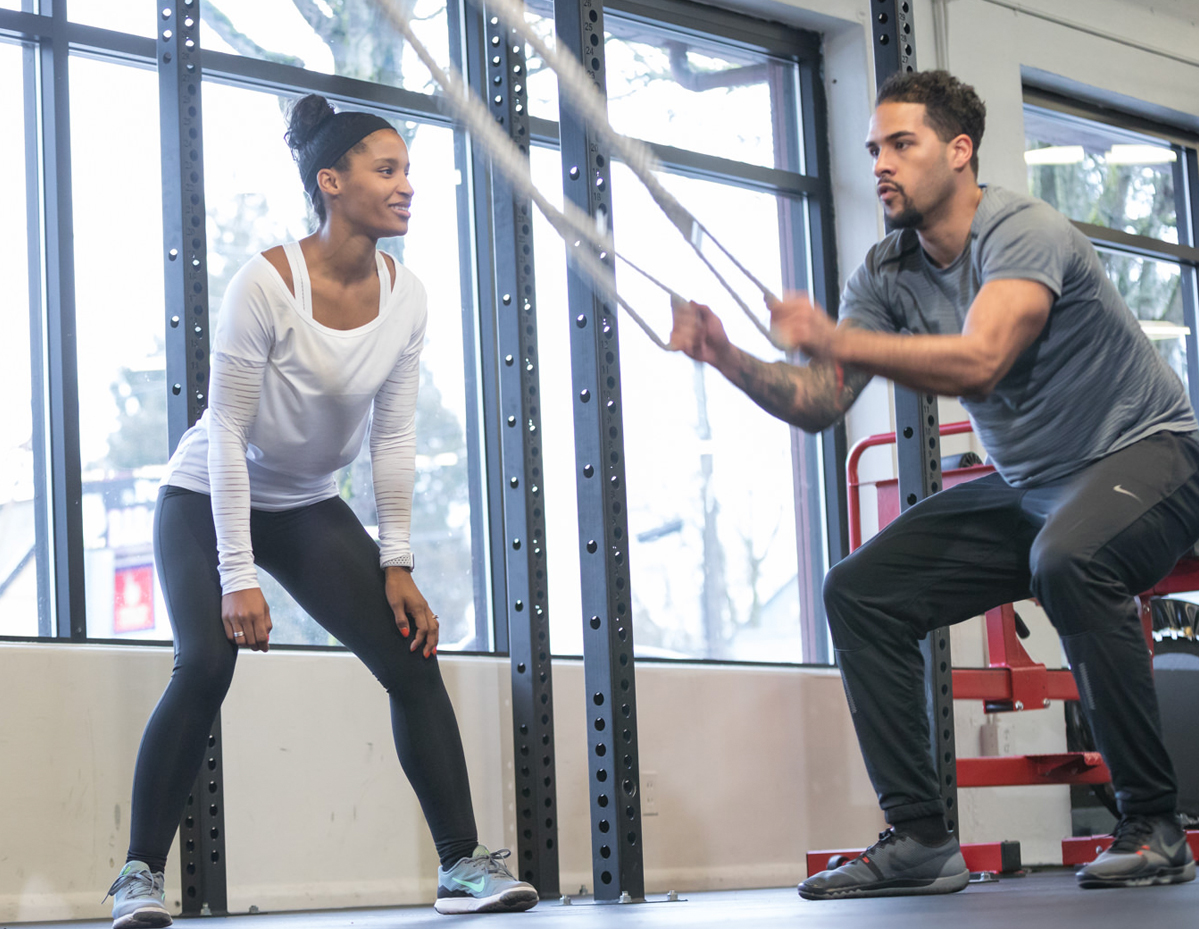 Find Your Trainer is proud to partner with the American Council on Exercise to achieve our shared mission to get people moving safely and effectively. With over 30 years of experience and over 70,000 professionals holding NCCA-accredited certifications, ACE continues to set the gold standard.
Learn More
Train In-Home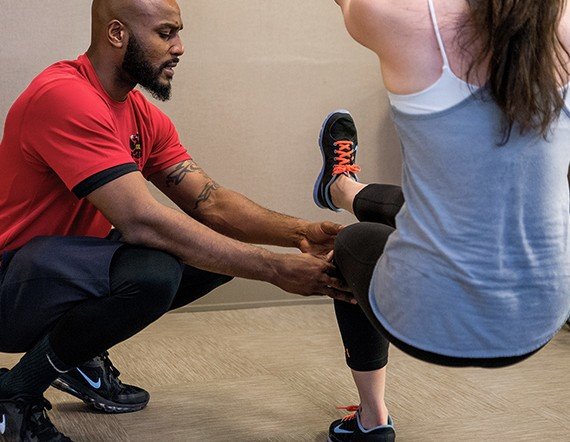 Our trusted and vetted Michigan personal trainers will meet you at your home, office, hotel or at the park. Schedule when and where it's most convenient and comfortable for you. And we even bring all the equipment.
About In-Home Training
Simple & Affordable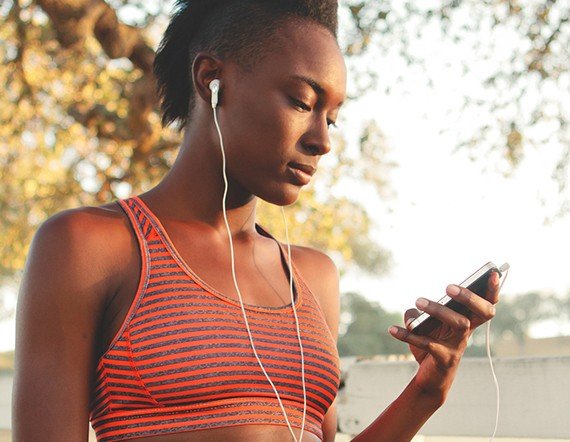 Search, schedule & pay for personal trainers in Michigan all from your desktop or mobile device.No sales pitches and no back and forth. No memberships. No contracts. No expensive packages.
Trusted & Secure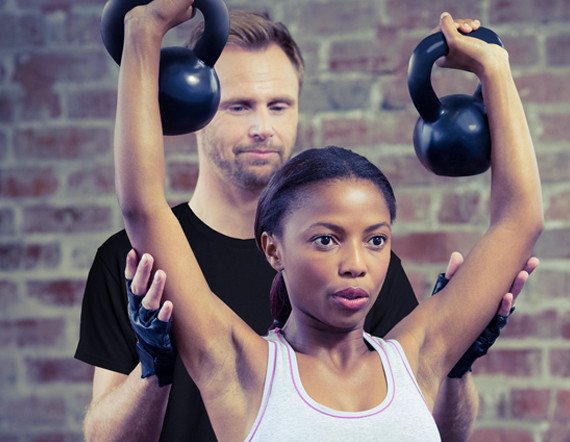 Pay securely and train safely with a vetted and insured Michigan personal trainer.
WHY YOU NEED A PERSONAL TRAINER
Faster
"My trainer is committed to getting the most out of the workouts and to reach beyond what I'd otherwise do by myself."
-ERIC M.
Exercising with personal trainer is the fastest and most effective way to increase your strength, cardiovascular fitness, and lean body mass.1 Period.
Effect of supervised, periodized exercise training vs. self-directed training on lean body mass and other fitness variables in health club members. J. Strength Cond Res. 2014 Jul;28(7):1995-2006.
Stronger
"I've been challenged. I've exceeded what I thought were my capabilities. I'm stronger now than I've ever been. I've never felt better."
-PATTY D.
Do things you never thought possible. Run that race. Fit into clothes you love. Get ready for that big day. Feel stronger and healthier than ever.
Smarter
"I love the personalization I get with each workout. My trainer is flexible to work with and welcomed me at my level of fitness so I didn't feel intimidated. But my trainer also pushes me farther than I ever thought I could go."
-TIFFANY R.
The right personal trainer will observe where you're at and take you where you want to be with a tailor made plan to help you to achieve your goals based on your body and your lifestyle.
Safer
"I was educated on the value of proper form and technique and couldn't have gotten to the point I'm at without personal training."
-KEVIN T.
Personal trainers specialize in the sweet spot between knowing your limitations and pushing you to the next level. You will always be improving and focusing on thoughtful training as a means of staying injury-free.
...And Fun!
"Every workout is a little bit different so my body and brain don't have time to dread what's coming! It's fun and interesting and, most importantly, super effective and efficient."
-MAGGIE G.
We know what physical fitness is about more than a workout. In order to see the results, consistency is key. A trainer will keep your workouts fun and challenging so that you stay motivated to achieve your goals.
THESE THINGS COST ABOUT THE SAME AS A PERSONAL TRAINING SESSION
There are splurges and necessities. All of the below items are similar in price to a training session but won't make you feel half as good. Invest in yourself!
MOVIE TICKETS & POPCORN FOR TWO
DINNER OUT AT A RESTAURANT
22 Michigan Personal Trainers
Specialties:
Strength Training
Weight Loss
Certifications: NASM Certified Personal Trainer, ISSA Certified Personal Trainer
Training Locations: Birmingham, MI - Bloomfield Hills, MI - Farmington, MI - Franklin, MI - Pontiac, MI - Southfield, MI - West Bloomfield, MI
1-on-1:
$39/hr
|
Partner:
$29/person
|
Small Group:
$13/person


Fitness keep you from aging fast.
Specialties:
Strength Training
Weight Loss
Functional Training
Sports Performance Training
Certifications: NCCPT Certified Personal Trainer, NASM Certified Personal Trainer
Training Locations: Auburn Hills, MI - Bloomfield Hills, MI - Clarkston, MI - Lake Orion, MI - Oakland, MI - Pontiac, MI - Rochester, MI - Troy, MI - Waterford, MI
1-on-1:
$69/hr
|
Partner:
$52/person
|
Small Group:
$23/person
When you train with me, you expect the highest level of professional training focusing on all aspects of fitness. As a bodybuilder, athlete, and power lifter myself, I know all of the ins and outs of fitness and nutrition. With proper nutrition advice, great workouts, and an encouraging friendly atmosphere, you'll get the results you want in no time! Let me help guide you to the healthiest lifestyle you've ever lived.


Specialties:
Core and Balance
Strength Training
Weight Loss
Certifications: NASM Certified Personal Trainer
Training Locations: Byron Center, MI - Grand Rapids, MI - Grandville, MI - Jenison, MI - Wyoming, MI
1-on-1:
$39/hr
|
Partner:
$29/person
|
Small Group:
$13/person
I work to provide my clients the best programs available to fit their individual goals and dreams. I have been the overweight and frustrated individual at 300 pounds and now just 195 pounds. You can do it too, without surgery or magic pills, just plain old hard work everyday. I expect that you will work to meet your goals but, I will be there to provide support and guidance to you as needed. I have a variety of options available, know what it takes to reach your goals, and live a healthier life.