The best way to find
a personal trainer.
Period.
Minneapolis's best vetted and insured personal trainers delivered to your home, park, or building gym.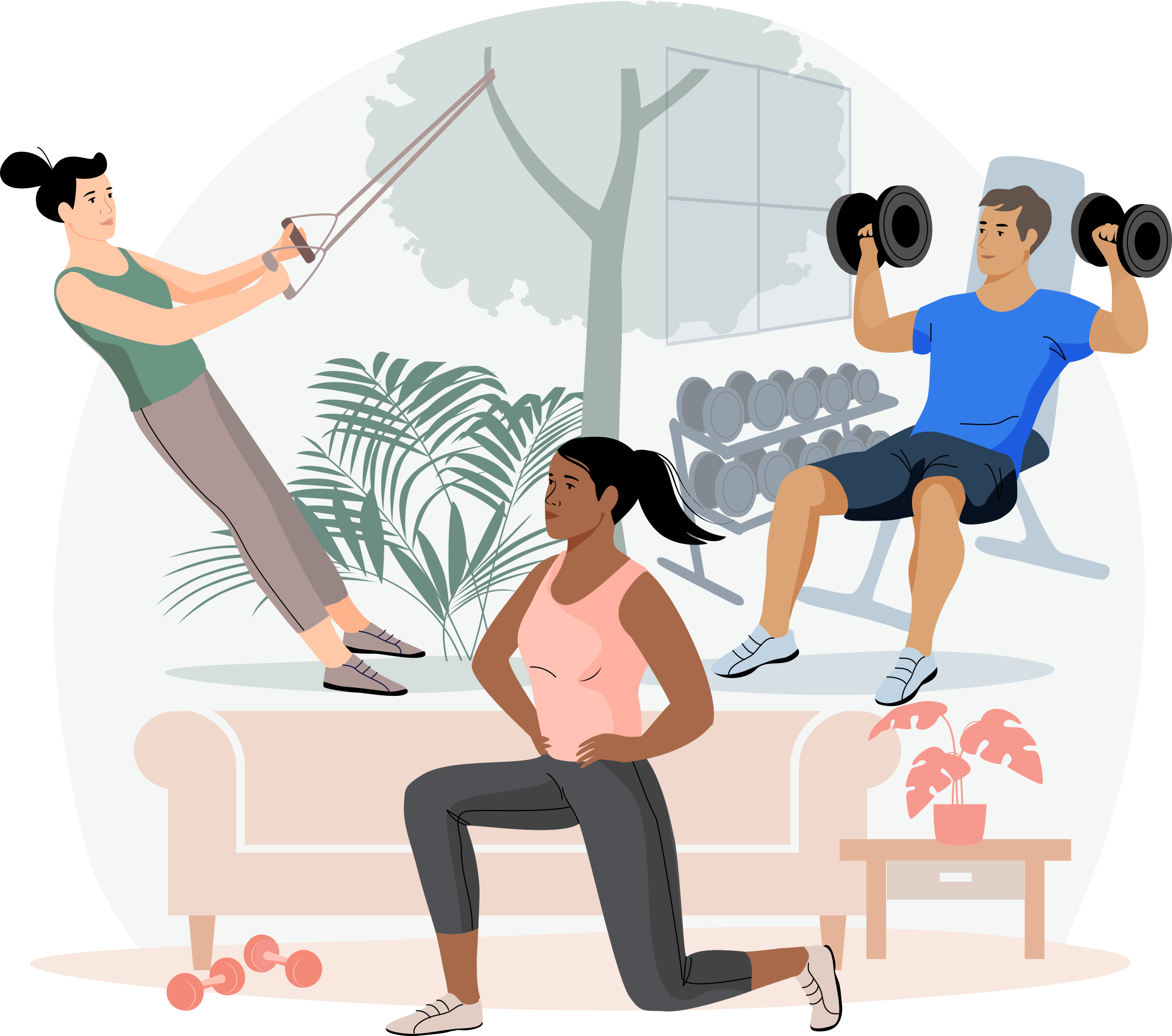 Now is the time to invest in your health.
Find Your Trainer makes getting fit simple.
Exercise where you want, when you want.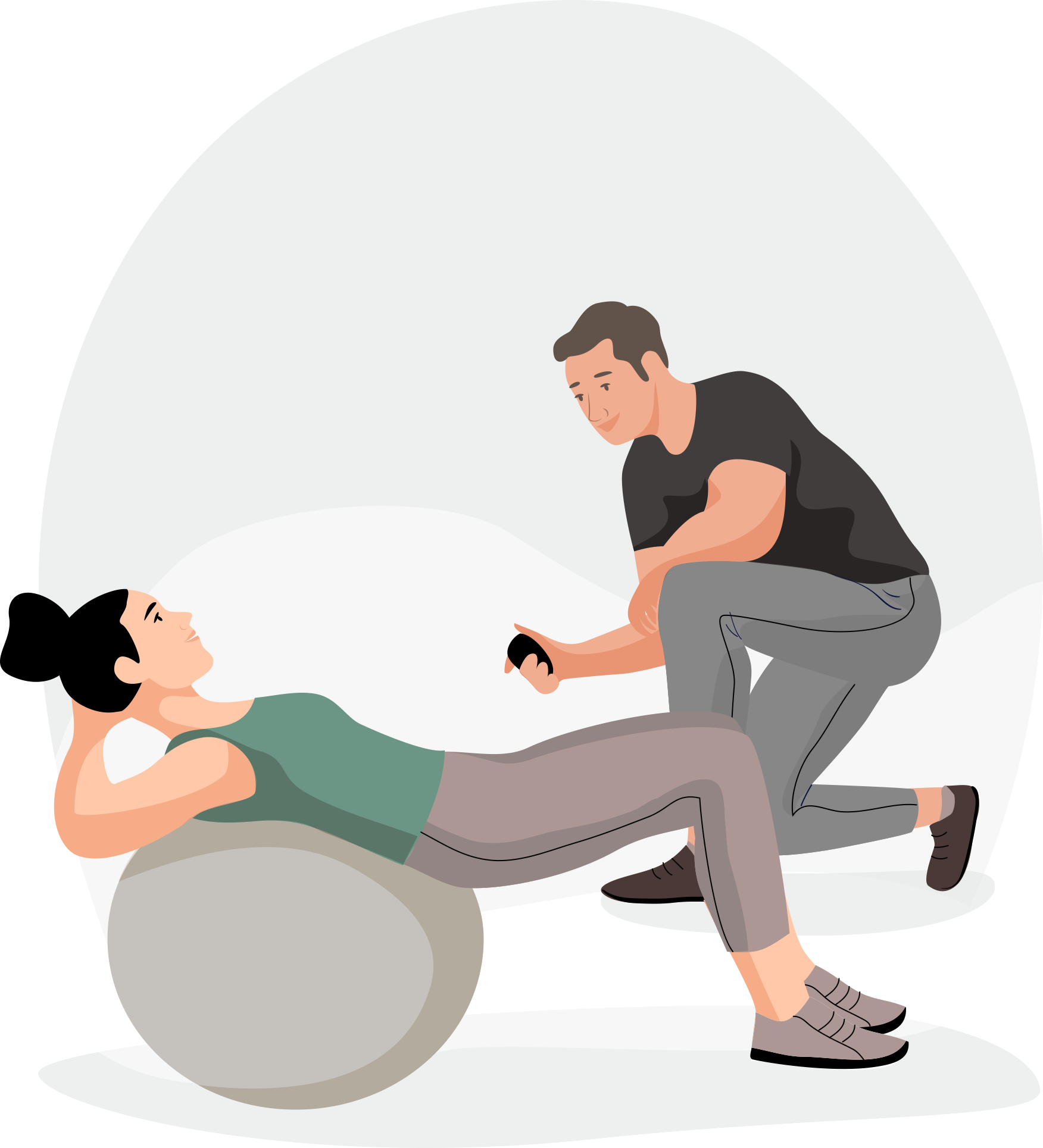 Let's face it, getting in shape can be hard. Our Minneapolis personal trainers will create a personalized workout plan, show you what to do, and support you every step of the way. We are committed to your long-term success.

FYT Pros have helped thousands of people just like you.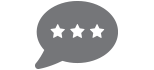 Read bios and reviews of personal trainers in Minneapolis and pick the perfect one for you.
Minneapolis personal trainer reviews

Personalized
I purchased a package for my mother remotely. Brooke has been very accommodating with my mother's needs and my arrangements. She personalized the fitness program to meet the physical needs for my mother's lifestyle change. I recommend Brooke.

Meghan
She is terrific and is helping me a lot.

Great Site.
Great site. Found a great trainer to help me achieve my goals.

high convenience
The site was easy and setting up a trainer that personally works around your schedule and location is perfect for what I need!

Find Your Trainer has been a great experience!
Finding and working with a trainer has been so easy through this site. No regrets!

Kristen Lane
Kristen is a great trainer and coach.

Great trainer!!
I highly recommended ruslana! I've done 1 session so far and it is nice to have a trainer that focuses on your needs and ability's. I'm only a beginner so it was nice having her break down how to target the areas I'm trying to improve!

Always punctual, prepared with a
Always punctual, prepared with a good plan, patient with me!

Great trainer
Annika is really wonderful. She understands what I need help with and is great at explaining why each exercise is useful. She is smart, lively, a joy to work with!!
How it works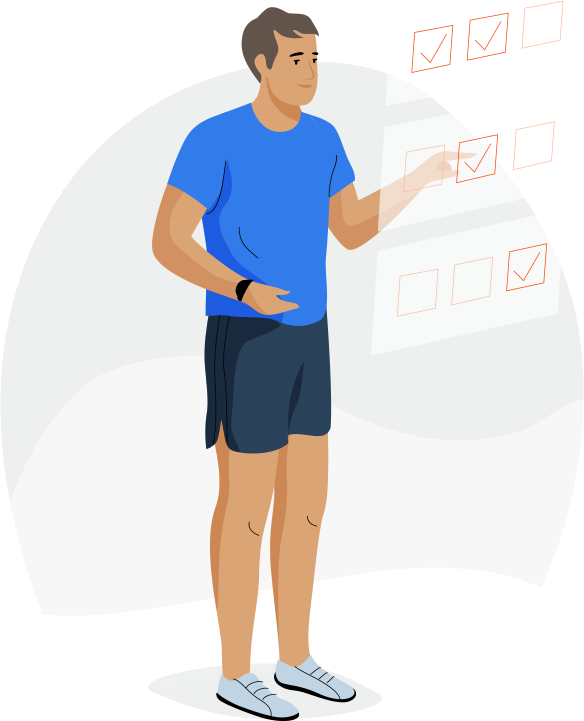 1. Take the quiz
Get matched & pick the
perfect local Minneapolis trainer for you.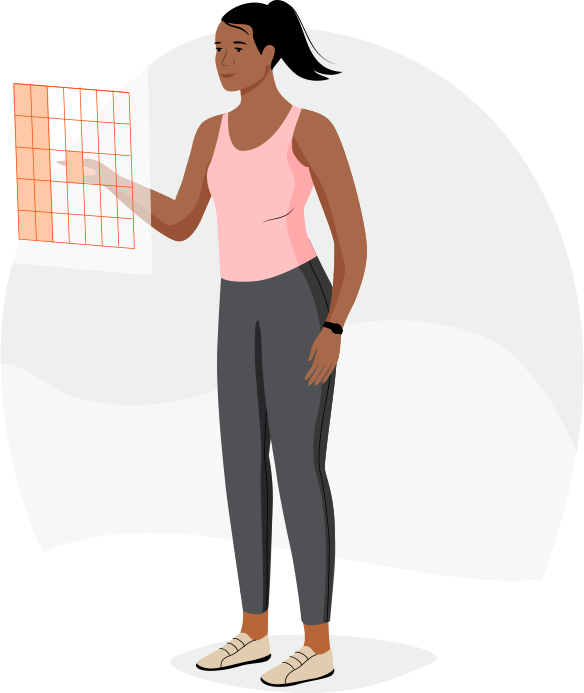 2. Book your session
Pick a time &
securely pay online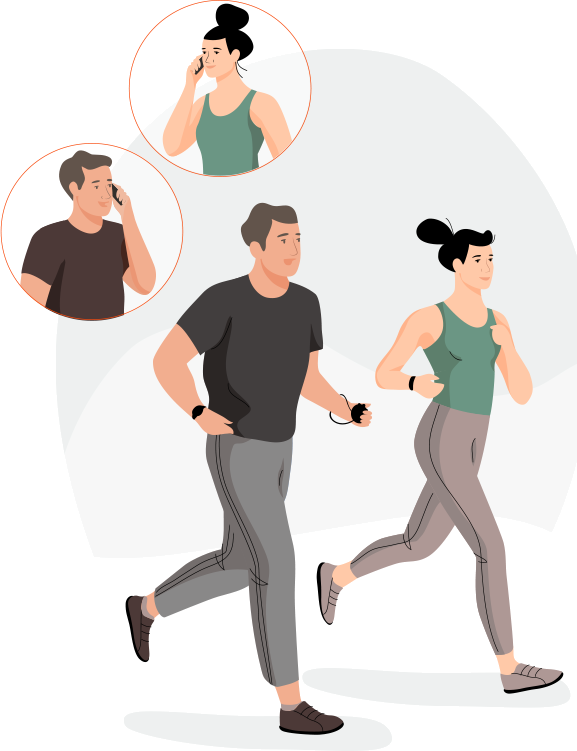 3. Get FYT !
Schedule your free phone
consultation & start working out!
The FYT promise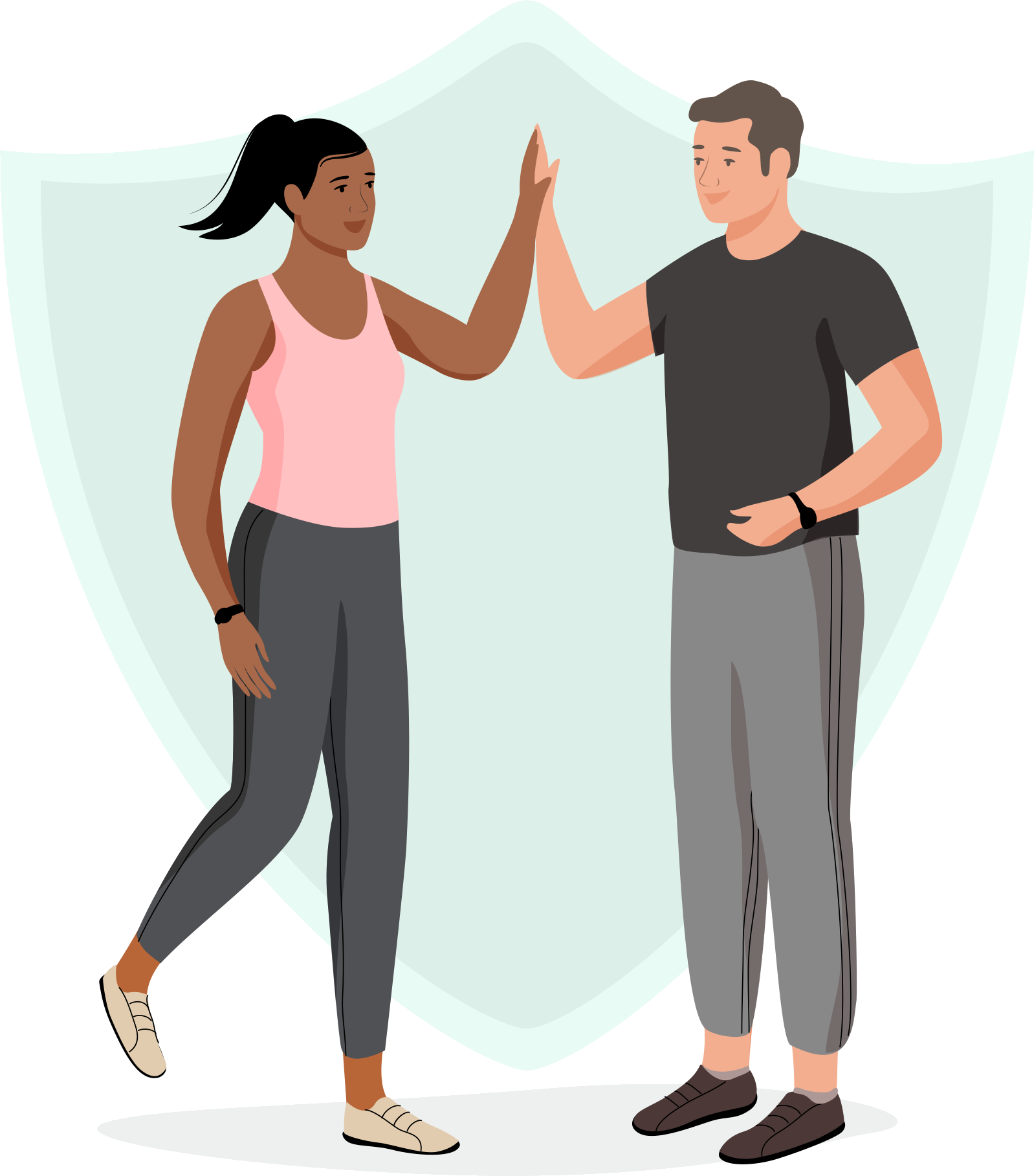 FULL money back guarantee after your first session if it isn't the BEST exercise experience you've ever had!

Always be supported. Never judged.

All FYT Pros are certified, insured, and complete a full background check.

Your trainer will bring all the equipment you need for your workout.

Free phone consultation after you book your first session.
As seen in








The best personal trainers in Minneapolis
Derek Bogenreif
(15 reviews)
I came to Derek as a new insecure mom who just wanted to get back to pre-baby weight. He inspired me to find the stronger more confident person I really am. I dropped 6 pounds my first month, increased energy and endurance throughout our journey, and 1 year later gained so much strength to deadlift my own body weight. Derek has a great knowledge of proper technique, form, and progression for safe and effective results.
Train with Derek
Andrea Claassen
(14 reviews)
I have work with Andrea during both a bootcamp and as personal trainer. Working with Andrea was challenging and enjoyable. I feel that she kept the workouts interesting by always offering new activities. Andrea closely watched my workouts to counsel me on my form, to keep me safe from injury and to assure that I would get the most out of my workout. Andrea kept me motivated to work hard to achieve more. Andrea is definitely the best trainer that I have worked with so far.
Train with Andrea
JC Cross
(11 reviews)
Joe has been my personal trainer for 15 months now. The results I have achieved are amazing and are largely due to Joe's perfect combination of diverse methods, individualized exercise programs and challenging yet achievable goal setting. I've blown past many of the goals we set together. I've lost 75 pounds. My body fat is in single digits. I've gained tremendous knowledge and ability to eat healthy, sleep well, and live an active lifestyle I never dreamed was possible. Joe is a gifted instructor with a keen eye for form, and for what will work for me personally. I have never felt more flexible and strong! I look forward to every session and can?t wait to see what we can achieve together in the months and years ahead! Not only does Joe bring enthusiasm and a sense of humor to our sessions, he also brings a broad understanding of joint and muscle anatomy and function. His professionalism, extensive knowledge, and enthusiastic commitment to his work provide the perfect scenario for success and sets foundations for my new, healthier life.
Train with JC
Lindsey Heiserman
(6 reviews)
Took a long break …… Big mistake. After a 3 year hiatus from working out and eating right I had a wakeup call one day a few months ago. A picture was emailed to me from a friend. The picture was of a group of us from a neighborhood gathering. I did not like what I saw, at all. Where did that cute young thin thing wearing the size 28 jeans go? Having worked with Lindsey years ago in a group fitness atmosphere, I emailed her the next morning and asked if she could meet with me. She made time in her schedule that very day. I immediately felt comfortable talking with her again and decided then and there that this is where my life changes. I had a few injuries (shoulder and ankle) in the last year so she had me come in the next day to evaluate what modifications needed to be made while exercising as to not injure myself again. My husband has been a client of Lindsey's for the past 7+ years so I talked him into doing group circuit training with me twice a week and we take advantage of her popular weekend park workouts that she offers a few times a month. Lindsey has also worked with our pre-teen and teen age daughters this past summer when she offered a class/camp geared to their age group. Our kids enjoyed the class so much they join us when weekend workouts are offered. All of this in combination with eating right and cardio workouts on the days not doing Lindsey's classes is changing me and my life for the better. Not just physically better, but mentally as well. I had forgotten how good it feels when you are consistently working out, eating right and getting enough rest. Lindsey is fantastic in so many ways. She can connect with teens, women and men of all ages to get a successful workout. Her knowledge of nutrition is a great resource and it is always helpful. Lindsey doesn't just follow a standard script; she makes working out fun and challenging. You never know exactly what she has in store that day which makes you want to go and find out.
Train with Lindsey
Mickayla Stoner
(3 reviews)
Mickayla is so passionate about what she does! Though I only got to work with her a couple times, a few years ago, she's encouraging and challenging. Her love of people and fitness makes for a fantastic combination! I can't say enough good things!!
Train with Mickayla
Von Gillette
(2 reviews)
Von's been my trainer for several months now and he is the real deal. He has the right mix of discipline and friendliness, and he's got to be the most knowledgeable person I've met when it comes to nutrition and exercise. When I'm doing a new workout, he makes sure I know exactly why I'm doing it—what benefits it will have and how we're going to track progress. The result is continual improvement and no plateaus. I have consistently lost fat and added muscle with Von. Highly recommend!
Train with Von
Beth Amos
(1 reviews)
Beth Amos is the trainer everybody deserves. Beth has been such a wonderful trainer. She has advanced me into workouts I couldn't dream of attempting before. It's given me the hope that I will achieve the fitness I have desired for years in just one month. And she does all this in a joyful, respectful manner. Her gym is very neat too.
Train with Beth Jack Decker
(1 reviews)
Loved it! My whole experience was just amazing. Eric was great! He really knows his stuff, and the sessions are intense! I used muscles I didn't even think I had. Although I no longer use a trainer because I moved, I would recommend him to anyone!
Train with Jack
Phil Putratz
(1 reviews)
I have known Phil for a while now (6 years) and that whole time he has been pushing me to be better, eat better, work harder. For those 6 years he has heard me talk about how bad I want to be "ripped" and "tone up". I used to be a runner and thought I could do things on my own in the past (I was wrong) but things have changed, my goals have changed and I asked Phil if he would help me, and he said "for sure man", so we got things going. He is a great friend and an even better trainer. He will push you to your limits, but it is only to help you reach the goals you want. He definitely knows what he is talking about and gives you the exercises that will best suit your needs. Sometimes I do wonder why I am doing something, so I ask and he can explain in detail why I am doing it and what it will help. I have had him has my trainer now since October 2016. I told him my goals (gain muscle, tone, become stronger) and he took that to heart, really cares about my wants and needs and makes sure everything I do is going to help me get to where I want. Over a 12 week plan he had me on, I improved my main lifts that I wanted to work on (squat, bench, shoulder press) by about 20 pounds each, and I was stoked. I gained muscle, am looking how I want to look and will definitely be a client of his for a long time to come. Get a hold of him now and start working with him, you won't regret it.
Train with Phil
Are you a Minneapolis trainer?
Get new clients. Changes lives.