Minneapolis Personal Trainers. Delivered.
Minneapolis
Find Your Trainer delivers you the best personal trainers in Minneapolis.
Train with a vetted and certified personal trainer
anywhere - a gym, your house, office, hotel or outdoors.
The Minneapolis FYT Difference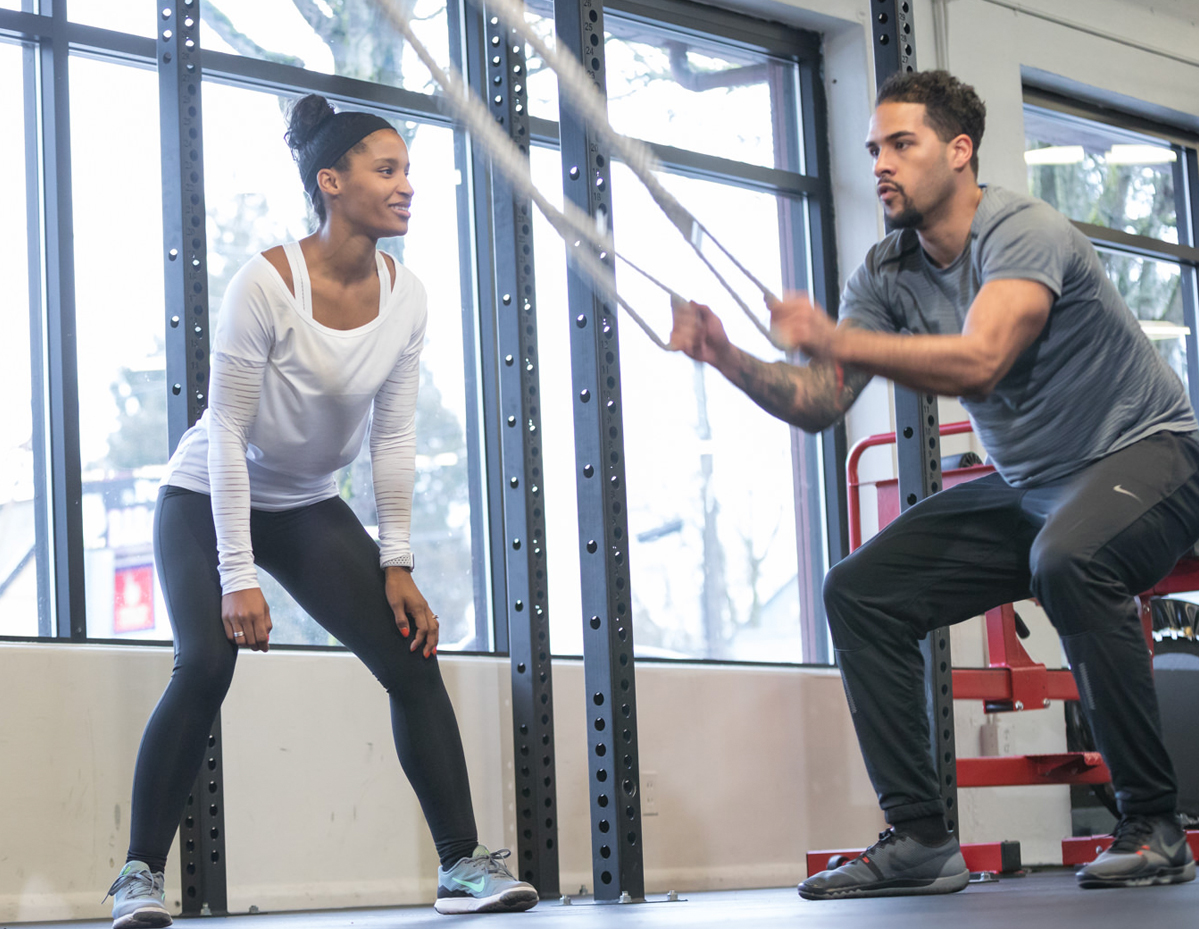 Find Your Trainer is proud to partner with the American Council on Exercise to achieve our shared mission to get people moving safely and effectively. With over 30 years of experience and over 70,000 professionals holding NCCA-accredited certifications, ACE continues to set the gold standard.
Learn More
Find Your Match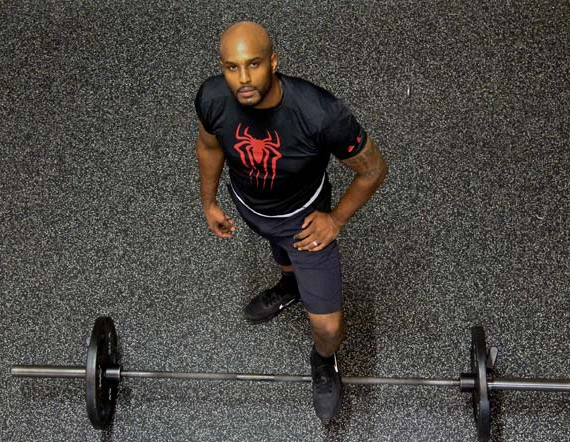 Our approach is different. We recommend personal trainers in Minneapolis based on you. Your goals. Your schedule. Your location. Your lifestyle. After all, this is personal training.
Find Your Match
Train In-Home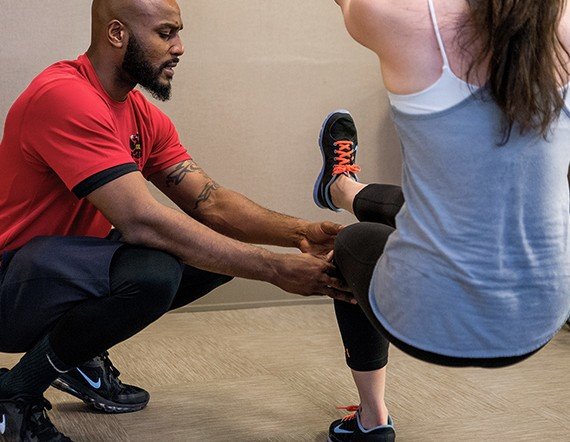 Our trusted and vetted Minneapolis personal trainers will meet you at your home, office, hotel or at the park. Schedule when and where it's most convenient and comfortable for you. And we even bring all the equipment.
About In-Home Training
Train With Friends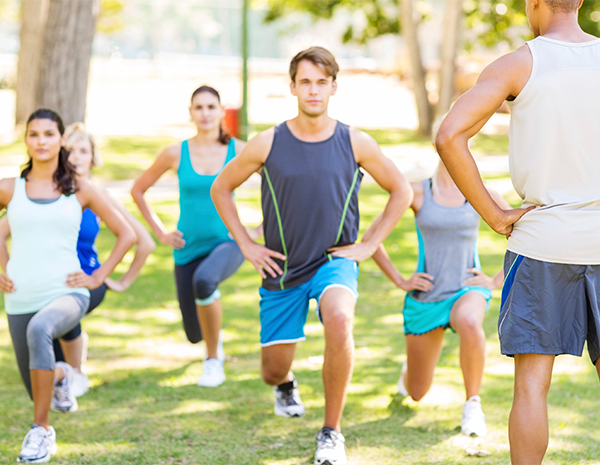 Train with a partner or up to 5 of your friends with Partner & Small Group Training session options. A Minneapolis personal trainer comes right to your door! Split the cost, have fun, and bring new meaning to the phrase "squad goals".
About Partner & Small Group Training
Train at Top Gyms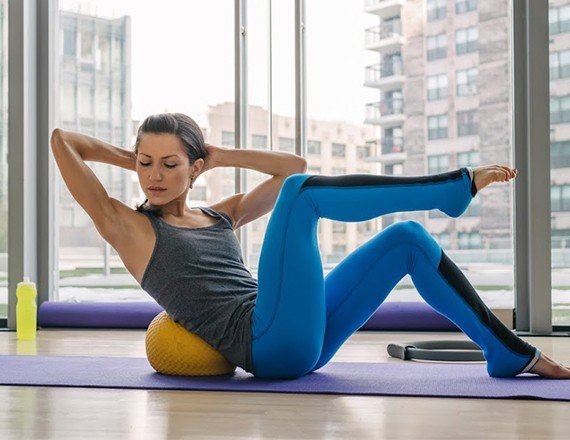 We've partnered with the best personal training gyms in Minneapolis so you can train at the top gyms and studios in the city. You never need a gym membership to book a personal training session.
Simple & Affordable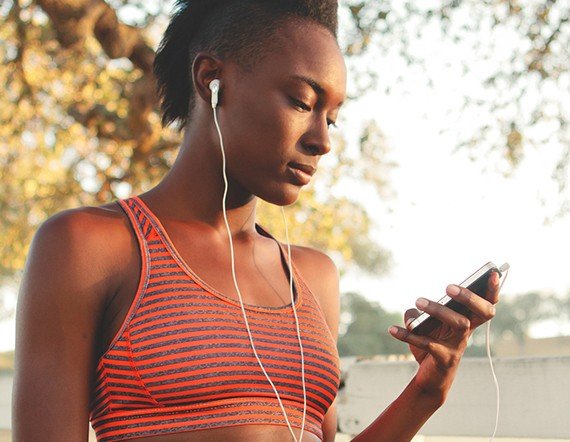 Search, schedule & pay for personal trainers in Minneapolis all from your desktop or mobile device.No sales pitches and no back and forth. No memberships. No contracts. No expensive packages.
Trusted & Secure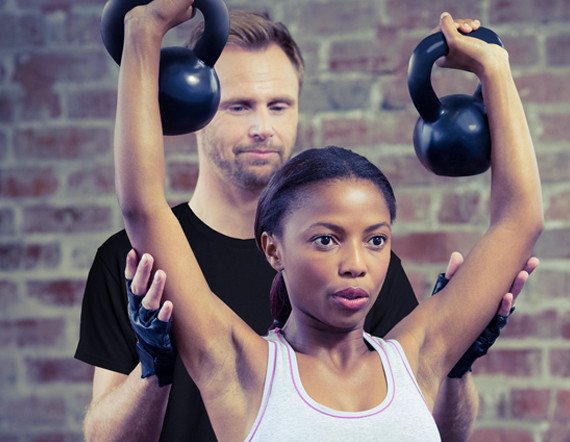 Pay securely and train safely with a vetted and insured Minneapolis personal trainer.
Previous
Next
What Our Clients Are Saying
The Best Personal Trainers in Minneapolis
Minneapolis's Top In-home Personal Trainers
Best of 2017 - Check out these highly rated in-home personal trainers in Minneapolis
Andrea Claassen
(14 reviews)
I have work with Andrea during both a bootcamp and as personal trainer. Working with Andrea was challenging and enjoyable. I feel that she kept the workouts interesting by always offering new activities. Andrea closely watched my workouts to counsel me on my form, to keep me safe from injury and to assure that I would get the most out of my workout. Andrea kept me motivated to work hard to achieve more. Andrea is definitely the best trainer that I have worked with so far.
Train with Andrea
Derek Bogenreif
(11 reviews)
I came to Derek as a new insecure mom who just wanted to get back to pre-baby weight. He inspired me to find the stronger more confident person I really am. I dropped 6 pounds my first month, increased energy and endurance throughout our journey, and 1 year later gained so much strength to deadlift my own body weight. Derek has a great knowledge of proper technique, form, and progression for safe and effective results.
Train with Derek
Lindsey Heiserman
(6 reviews)
Took a long break …… Big mistake. After a 3 year hiatus from working out and eating right I had a wakeup call one day a few months ago. A picture was emailed to me from a friend. The picture was of a group of us from a neighborhood gathering. I did not like what I saw, at all. Where did that cute young thin thing wearing the size 28 jeans go? Having worked with Lindsey years ago in a group fitness atmosphere, I emailed her the next morning and asked if she could meet with me. She made time in her schedule that very day. I immediately felt comfortable talking with her again and decided then and there that this is where my life changes. I had a few injuries (shoulder and ankle) in the last year so she had me come in the next day to evaluate what modifications needed to be made while exercising as to not injure myself again. My husband has been a client of Lindsey's for the past 7+ years so I talked him into doing group circuit training with me twice a week and we take advantage of her popular weekend park workouts that she offers a few times a month. Lindsey has also worked with our pre-teen and teen age daughters this past summer when she offered a class/camp geared to their age group. Our kids enjoyed the class so much they join us when weekend workouts are offered. All of this in combination with eating right and cardio workouts on the days not doing Lindsey's classes is changing me and my life for the better. Not just physically better, but mentally as well. I had forgotten how good it feels when you are consistently working out, eating right and getting enough rest. Lindsey is fantastic in so many ways. She can connect with teens, women and men of all ages to get a successful workout. Her knowledge of nutrition is a great resource and it is always helpful. Lindsey doesn't just follow a standard script; she makes working out fun and challenging. You never know exactly what she has in store that day which makes you want to go and find out.
Train with Lindsey
Mickayla Stoner
(3 reviews)
Mickayla is so passionate about what she does! Though I only got to work with her a couple times, a few years ago, she's encouraging and challenging. Her love of people and fitness makes for a fantastic combination! I can't say enough good things!!
Train with Mickayla
Von Gillette
(2 reviews)
Andre Sólo
Von's been my trainer for several months now and he is the real deal. He has the right mix of discipline and friendliness, and he's got to be the most knowledgeable person I've met when it comes to nutrition and exercise. When I'm doing a new workout, he makes sure I know exactly why I'm doing it—what benefits it will have and how we're going to track progress. The result is continual improvement and no plateaus. I have consistently lost fat and added muscle with Von. Highly recommend!
Train with Von
Denise Bradley
(1 reviews)
Denise is a great personal trainer! I really appreciated her getting to know me, my work out style and what my fitness goals were. She designed a program that was realistic, motivating and fun. My strength and endurance has steadily increased with our workouts and my energy level is awesome! She makes working out fun and not a chore!
Train with Denise
Sonny Decker
(1 reviews)
Loved it! My whole experience was just amazing. Eric was great! He really knows his stuff, and the sessions are intense! I used muscles I didn't even think I had. Although I no longer use a trainer because I moved, I would recommend him to anyone!
Train with Sonny
Gus Shukeireh
If you are determined to reach your health and fitness goals, then I would love to work with you! Not only have I studied this, but I have LIVED through it myself by losing over 100 pounds of fat while building lean muscle over the years. Through trial and error with fad "diets" and exercise for nearly a decade, I have come to understand that being healthy not only requires hard work, but it requires science and balance. I always take the extra time to guide all of my clients on their nutrition and macronutrient intake, and create workout plans for them to do on their own as well. Whether you're a complete newbie to the gym, a competitive athlete, or a parent to four children, I WILL help you reach your goals. I am currently accepting clients for 1 on 1 training sessions in the Minneapolis and St. Paul area, and am also taking online clients for (actual) custom training programs and will oversee your nutrition. Serious inquiries can contact me at GainsbyGus@gmail.com.
Train with Gus
Phil Putratz
(1 reviews)
I have known Phil for a while now (6 years) and that whole time he has been pushing me to be better, eat better, work harder. For those 6 years he has heard me talk about how bad I want to be "ripped" and "tone up". I used to be a runner and thought I could do things on my own in the past (I was wrong) but things have changed, my goals have changed and I asked Phil if he would help me, and he said "for sure man", so we got things going. He is a great friend and an even better trainer. He will push you to your limits, but it is only to help you reach the goals you want. He definitely knows what he is talking about and gives you the exercises that will best suit your needs. Sometimes I do wonder why I am doing something, so I ask and he can explain in detail why I am doing it and what it will help. I have had him has my trainer now since October 2016. I told him my goals (gain muscle, tone, become stronger) and he took that to heart, really cares about my wants and needs and makes sure everything I do is going to help me get to where I want. Over a 12 week plan he had me on, I improved my main lifts that I wanted to work on (squat, bench, shoulder press) by about 20 pounds each, and I was stoked. I gained muscle, am looking how I want to look and will definitely be a client of his for a long time to come. Get a hold of him now and start working with him, you won't regret it.
Train with Phil
THESE THINGS COST ABOUT THE SAME AS A PERSONAL TRAINING SESSION
There are splurges and necessities. All of the below items are similar in price to a training session but won't make you feel half as good. Invest in yourself!
MOVIE TICKETS & POPCORN FOR TWO
DINNER OUT AT A RESTAURANT
More Minneapolis Personal Trainers