Iosif Beniaminov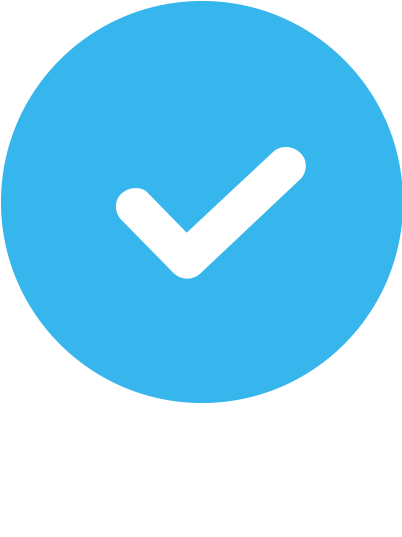 Verified
45 Reviews
Virtual Training Only
COVID-19 Vaccinated
About Iosif
Where should I start? What is a good diet? How do I choose the right program? As Equinox Academy graduate & ACE Certified Personal Trainer, I know starting your fitness journey can be overwhelming! With excess of information, it's hard to find the right answers especially being a business professional or entrepreneur. I'm here to teach you that you do not have to starve yourself or workout for hours on end to achieve your fitness goals. We shall put into action a plan that will not only get you fitter, leaner and healthier but do so in a manner that is sustainable & measurable!
What is different about my approach?
I utilize four core principles of S.M.A.K that I have developed over the years which has helped hundreds of individuals meet their personal goals.
SCIENCE
Many social media "influencers" lure you in with promises of quick results such as crash diets, gimmicks, and fads. Meaningful change is a lot simpler than you may think. My program is based on science driven, evidence-based approach that you can monitor and draw long-term results from.
MINDSET
Mental discipline and belief in yourself are essential to effective training. This program includes positive behavior coaching that will rewire your brain and reinforce healthy nutrition habits.
ADHERENCE
Sticking to a program can be a daunting task. Anyone can lose weight for one day, I will teach you how to keep it off for good. I will share expert advice on how to maintain a fit and lean form in any environment, a business trip or a vacation, or injury and adjust the program to your needs.
KNOWLEDGE
Boost your confidence with results you can measure not just see in the mirror. Motivational speakers and self-help books are valuable but will never address your personal needs. Knowing you are taking action today towards accomplishing your goals builds the strongest and lasting foundation for a healthy lifestyle!
My favorite client story
I have this client of mine that began this September who totally dedicated herself to my program and change her eating habits to whip herself back into shape. 3 months later shes 20lbs lighter and stronger then ever!
My favorite exercise
Honestly my favorite exercise is the one where i felt like i pushed myself harder than i did last week because then i know i'm moving in the right direction.
My favorite quote
Work smarter not harder! It is super clique and cheesy but it is so true. No need to injur yourself or ego lift to get sustainable results.
My training philosophy
Create a plan, follow the plan and mesaure the results. Keep it scientific and measure but keep it simple!
My training experience
As mentioned above Equinox Academy Graduate provided the best knowledge to date that puts me above the average trainer. ACE Certified and 8 years unnder my belt i continue to learn through various certifications, acticles and so on to always improve on myself. If i'm better then so will my clients be!
Areas of Expertise
Strength Training

Weight Loss

Muscular Definition

Muscle Gain

Kettlebells

Functional Training

Injury Prevention

Nutrition

Flexibility and Mobility

Stress Reduction
NCCA Accredited Certifications

ACE Certified Personal Trainer
Additional Certifications
ACE Orthopedic Exercise Specialist, ISCA Kettlebell Level 1, ACE Certified Fitness Nutrition Specialist, ACE Fitness Nutrition Specialist
Who I Especially Like Working With
Actors, Beginners, Brides-to-be, Men, Middle-aged, Overweight/ Obese, Seniors, Women
Medical Conditions Experience
ADHD, Ankle Injury, Anxiety, Arthritis, Asthma, Back Pain/Issues, Bad Posture, Bone/Joint Injury, Chronic Pain, Knee Pain/Issues, Limited Mobility, Lower Body Pain/Issues, Obesity, Osteoporosis, Rotator Cuff Issues, Sciatica, Scoliosis, Shoulder Issues
Additional Languages Spoken
Russian
It's been an absolute pleasure knowing and working with Joe. He is very knowledgeable about his field, and listens to all of your concerns. If you are looking for a true professional who actually cares about his client, come to this guy!
I really enjoyed working out with Iosif. I reached out to him for coaching because I knew that with his accomplishments in Parkour, he could help me get the fit, active, healthy body that I wanted. The workouts were tough, but never boring and I could see the progress I was making week after week. He made sure my form was correct in all of the workouts and I never experienced any injuries or setbacks. My brother and father now work out with him and have both made excellent progress.
Iosif is a phenomenal trainer and teacher. I've been training since 2011 however once I started training with Iosif in 2017, he has taught me new, innovative ways to train I've never thought of. He is creative with his routines and spot on with his nutrition plans. He pushes me to my limits, then helps me surpass my limits the next session. Iosif makes the session fun and my knowledge, confidence, strength, and goals have increased beyond my wildest imagination!
Iosif and I trained in the park near my house. He taught me to rethink training outdoors. He was engaging and challenging while also being fun. He also went the extra mile by making me a list of exercises and explaining exactly how I'm supposed to execute each one. I would definitely train with him again in the hopes of learning more about strength training.
Dima H Iosif is clearly very passionate about his work, he instantly makes you feel comfortable and at ease while training, no matter what your fitness goals I am certain he will be more than able to take you there. My fitness level has rapidly improved and I feel confident in training by myself now because he gave me the right tools and knowledge through our PT sessions.
When I started with Iosif I had not worked out in over 5 years. He eased me into a routine and was great at keeping my motivation up! He changed up the exercise every session which helped me stay interested and on track! Can't recommend him enough, whatever you are trying to achieve he will help you get there!
Iosif is the best! He tailors your workout to your goals and capabilities, I saw results instantly after training with him for a couple weeks. He pushes you just to your limit and sometimes even past what you think you can do. He's also just a great guy, very friendly and professional - I've seen trainers on their phone the whole time they're with a client and Iosif is not that type. If I could afford it, I'd train with him every day. Thanks, Iosif!
Iosif is a great PT. He listens to what I want in terms of my goals and tailors the program accordingly. He always tries to mix it up, so that I don't get bored of same exercises, and to keep my muscles guessing. He is always on time (or early), professional and understanding about my flexible and often last minute travel schedule. I would recommend him whole-heartedly to anyone looking for a sound and robust Personal Trainer.
Iosif is a terrific trainer. He is always on time or early, and is very professional. But most importantly, he is on top of his game as a trainer. He assesses and knows just how much to push, while keeping it fresh. My prior experience with trainers was drudgery...with Iosif, I look up and our sessions are over. I strongly recommend him if you are looking for a serious but down-to-earth trainer.
Excellent trainer! Really takes time to understand your needs and what works best for your body. He is always on time, professional and flexible with your schedule! 100% would recommend!
Very professional. Creative sessions. Diverse training programs targeting core muscles. Highly recommended.
Working with Iosef was extremely positive. He has a diverse physical health background and knows how integrate methods and ideas into your session to explore the right exercises towards your goal. We worked on flexibility and building strength. Highly recommend.
I have been working out with Joseph on and off for about 5 years and it has been a great experience. He is great about coming up with a plan that works for you and is flexible and attentive to scheduling. He has consistently kept me on pace to meet my goals and I strongly suggest his services to anyone looking for an attentive and understanding trainer.
I have been working with Iosif for the past 10 months, he is an amazing trainer. He created a work out plan that has helped me build strength and flexibility, I feel better than I ever have since we started our sessions. Iosif is friendly, personable and always prompt and communicative.
Iosif was our family personal trainer for the last 3.5 years. We are very happy using his services. Every week looking forward to meet him. He is experienced, effective, and flexible in his approach , accommodating personal preferences. Highly recommend.
Iosif is a fantastic trainer who can work with you to achieve whatever your fitness goals are. Extremely personable, he can provide flexible workouts and plans as well as out-of-gym advice to help you achieve your goals.
Iosif is the best personal trainer I have had. He is professional and punctual, designs appropriate and tailored programs for his clients, and makes exercising fun.
Losif is a terrific trainer! I've been working with him for over a year now and I find him very knowledgeable, punctual, friendly and he's helping me achieve my goals. I highly recommend working with him!
He's a very well educated trainer. He cares and caters to the needs of his clients. I will continue to do business with him for years to come.
When I started training with Iosif, I had a lot of problems with health: it was hard to walk at a good pace, I couldn't carry groceries, I had a problem running even a little bit. Then we started our training and I noticed that gradually my physical form improving. Now I have a small baby and I understand that without my trainings I would not be able to care for my child so easily. I am in the best shape of my life now! Highly recommend!
Great trainer, awesome personality, knows his stuff, would recommend.
Working with Joseph is great! He creates personalized programs that not only suit your goals but pushes you to achieve goals you didn't even think you had! Working with Joe is always a pleasure. Would recommend to anyone looking to take their health and fitness seriously.
LOVE working out with Iosif. He always gives me the motivation & energy to go the extra distance and feel excited about the next workout. He is very disciplined, attentive, and focuses on health first, looks second.
I have been working with Iosif for a year or so. He is really thoughtful about how to work your muscles without injury. This is a lifesaver for someone like me with obesity, a bad back, knee pain, etc. He gets me worn out, but not injured.
Iosif is a great trainer! He's always on time, knows what he's talking about and makes you look your best. He also always listens to your concerns and will exceed expectations. 100% would recommend.
I have been training with Joseph to get in a better shape before my wedding. I continued working with him after giving birth. Joseph was able to get me in a terrific shape! He taught me how to stay consistent to achieve results and get stronger. Also, his classes are fun-he keeps you motivated and pushes to work harder while occasionally throwing in a joke or two. :)
Joseph is an excellent personal trainer that gets amazing and attainable results. His approach is custom and personal. He is very flexible on scheduling and can come to you. I highly recommend him.
Iosif is not only super knowledgeable about fitness, professional and punctual, he is an all-around nice guy who is easy to spend time with and makes working out enjoyable. He creates a customized workout plan for you and the results quickly follow. A true pleasure to work out with and learn fitness from. Go for it!
Iosif is the best! He tailor makes the workout to your abilities and expectations . For someone who hates working out, I have been with him for more than a year for regular personal training!
Iosif takes into account your goals, your needs and your past experience to design workouts that are just right for you. Plus, he's nice to work with. I've been training with him for the past three years and i'm in better shape than ever before.
What a rockstar. The perfect blend of discipline, friendliness and, ultimately, results. Iosif kicked my butt into shape and I decided to stick with him for the fun of it. You won't be disappointed.
Excellent trainer. The workouts he helps me through are really tough but well thought out. He listens to my concerns and works around them. The workouts I'm doing with Iosif (body weight, floor) are more challenging than ones that I was doing 20 years ago, when I was just throwing heavier weights around the gym, and the results are much more satisfying. I recommend Iosif 100%.
Best trainer on the east coast!! Helped me tone and get to my goal weight!
Great work out plans; even better results. Best advice I've had on working out.
I started working with Iosif in July. He is so patient but stern; I am not very consistent but he hangs in there with me and keeps coming back (I'm not the easiest client). Iosif is rough and stern, but not a drill sergeant. He is funny, understanding, and great! The hour goes by really fast. He works well with my schedule and since I have left New York I am currently training with him virtually. The virtual sessions are wonderful and offered continuity by allowing me to keep the same trainer. He still has the same personality and being virtual has not affected our sessions at all. He offered nutritional advice and gives homework, I really love that he seems so committed to my health and lifestyle changes. I am obese and did no exercise in years, he has been perfect for a beginner like me.
After taking several years hiatus from working out, I was nervous about getting back into it. Iosif was patient during our initial sessions and never made me feel bad about myself. He regularly creates new routines so working out with him is never monotonous. He is attune to how his clients are feeling and knows when and how far to push. Because of him, my journey to living a better lifestyle feels achievable.
Can't wait to keep going. It's just the beginning but I can tell he's curating my workouts personally and I'm excited to see where we get!
Iosif is an amazing trainer. He pushed me but kept me from hurting myself or getting sick, always answered my many questions about health & fitness, and recommended dietary information. He remained extremely understanding when I needed flexibility because of school. And best of all: he's the kind of guy I liked being around. He and I could talk about movies and acting and he never let it get in the way of the workout, still watched my form and coached my reps while we talked. Can't recommend him enough.
It's been an absolute pleasure working with Iosif. He quickly got an understanding of my needs and goals. And has been a charismatic and educational workout companion as I work towards where I want to be!
Iosif is amazing trainer which always makes you feel comfortable and engaged.
Iosif is a straightforward guy, knows his stuff, and wants to help. He's very accommodating, we've been able to move schedules around without any problems. But best thing I can say about him is his infectious work ethic. Because of Iosif, I've changed in my thinking about exercise. I actually enjoy it now… weird. Do yourself a favor and set up a meeting.
Iosif is very knowledgeable, patient, and eager to help you meet your goals. A very effective teacher and guide.
I have been working out with Iosif for the past 4 to 5 months and let me say, he is the best of the best! My fitness level and strength have increased dramatically and I can actually see the results. When we started out, we discussed my specific goals and he listened carefully but also guided me on what we should add to the routine and why. He is very knowledgeable about the science behind the workouts and is a great motivator when I am ready to give up. He always keeps it fresh by evolving the sets that we do and makes it challenging enough to get to the next level without making it impossible. Overall, I am super happy with Iosif and the progress I have been able to make as a result of training with him.
Iosif is a fantastic trainer, very patient and really humble. I was recovering from a year long injury and Iosif was extremely patient and really helpful with the training technique over zoom. Couldn't have asked for a better trainer.
Working out over zoom with Iosif definitely pushes me harder than if I were working out alone—he does a great job of varying the workouts (and sharing afterwards what we did, so you can repeat on your own) as well as adjusting the level of challenge based on where you're starting from. ????
Are you a trainer?
Get new clients. Change lives.