Jose Aguirre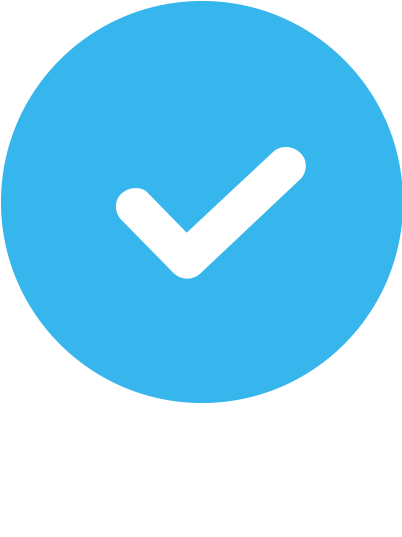 Verified
47 Reviews
Outdoor & In-Home
About Jose
**IMPORTANT** IF A DAY AND TIME IS EMPTY IT MAY STILL BE AVAILABLE. REACH ME.
Jose Aguirre, a certified USA Boxing Coach and Everlast F.I.T. Striking Specialist is also a Daily News Golden Gloves finalist who has competed in the 156, 147 & 139 poumds diviisions. He also holds a Brazilian jiujitsu purple belt and participates in obstacle course Spartan Racing. He has been involved in fitness for most of his life utilizing the different modalities throughout the years. Jose became a boxing/fitness coach shortly after his epic journey into the Golden Gloves finals and has helped clients make progress and lifestyle changes for a better living. Jose likes to train movement instead of muscle because everyone wants and needs to function in their lives on an everyday basis.
Clients should expect a positive, fun and rewarding experience as well as customized programming designed to help them reach their unique health and fitness goals. The can also expect safety to be a number one priority. I will insure proper mechanics of each exercise and will ensure that you are performing each with correct form, thus maximizing the efficiency of your workouts. I also promise enhanced motivation.
* BOXING and Weight loss...BOXING specifically targeted to weight loss can help you burn more calories. BOXING also requires engaged core, upper body and lower body muscles.
* Everlast F.I.T. is an approach to fitness that combines traditional fight sports training with functional full-body strength and conditioning and enables you to enhance your skills and training.
All the muscles of the upper arms are used during boxing. The triceps aid the deltoids (shoulder muscles) in throwing punches such as the jab and cross, while the biceps stabilize the arms during hooks and help retract the arms quickly after all punches.
* It is well known that compound, whole body movements typical of KETTLEBELL exercises are superior to machines that isolate muscles for improving muscle tone, body composition, and strength. Further, KETTLEBELLS strengthen the tendons and ligaments, making the joints tougher and less susceptible to injury.
* The BALL SLAM works your shoulders, triceps, abdominals,quads, glutes, calves and back. Repeating the exercise will increase your heart rate and burn more calories.
* Improve explosive power with MEDICINE BALL movements. MEDICINE BALL training has been around since the ancient Greeks discovered health benefits from exercising with weighted balls. It is one of the oldest forms of strength and conditioning used to improve health,, explosive power, and speed.
* Jumping rope, even at avery moderate rate burns 10 to 16 calories a minute. Work your JUMP ROPE exercise into three 10-minute rounds and you're looking at 480 calories in half an hour. Ten minutes of skipping rope is about equivalent to running an 8-minute mile.
* The TRX SUSPENSION TRAINER reduces time spent pacing from one training station to another if you want to train different parts of the body. The core is challenged in every exercise. The core includes pelvis, abs, back and chest muscles. It is the core that improves your body stability, balance and flexibility.
* TRX RIP TRAINER exercises are among those considered to improve cardiovascular health, meaning there is an enhanced transport of blood to your working muscles. With this, your body better utilizes energy with the improved efficiency of the metabolic pathways, making you burn calories even after a workout is complete.
* BATTLE ROPES are often thought of as a tool for your upper body, which they are. However, their benefits don't end there. BATTLE ROPES work the muscles in your abs, back, and glutes and you can incorporate movements, such as jumps, lunges, and squats, that work your legs too.
* A staple training tool for the military, martial artists and strongmen, the SANDBAG is often associated as a tool in elite performance for male athletes. The SANDBAG isn't just for the boys though, women should also consider SANDBAG training to improve cardio, strength, endurance and flexibility.
* BOSU stands for "Both Sides Up" or "Both Sides Utilized." With a flat platform on one side and a rubber dome on the other (resembling half an exercise ball), it can help you improve your balance and flexibility, sharpen your reflexes, and reshape your body.
"All it takes is all you got"
My favorite exercise
TRX Squat Row
My favorite quote
Develop success from failures. Discouragement and failure are two of the surest stepping stones to success. - Dale Carnegie
My training philosophy
You can't outwork bad nutrition.
My training experience
I have been helping clients gain confidence, build strength, lose body fat, build muscle, eat better, think better, be better since 1994. I have put myself through the rigorous trainings for competitive boxing, Brazilian jiujitsu and Obstacle course racing. I can help you prepare for the biggest event ever - LIFE!
Areas of Expertise
Core and Balance

Weight Loss

Flexibility and Mobility

Boxing

Kettlebells

TRX

Functional Training

Sports Performance Training

Nutrition

Strength Training

Muscular Definition

Muscle Gain

Posture

Cardiovascular Conditioning

Cross Training

Injury Prevention

Stress Reduction
Additional Certifications
TRX Certified Functional Trainer, TRX Sports Medicine, USA Boxing Certified Coach, TRX Certified Suspension Trainer, TRX Group Suspension Trainer, CPR/AED
Who I Especially Like Working With
Actors, Bariatric, Beginners, Brides-to-be, Dancers, Disabled, Law Enforcement, LGBTQIA, Men, Middle-aged, Military, Models, Overweight/ Obese, Peri/Post-menopausal, Post-rehab, Pre/post-natal, Rehab, Runners, Seniors, Student-athletes, Women, Youth
Medical Conditions Experience
Limited Mobility, Obesity, Shoulder Issues, Stress
Additional Languages Spoken
Spanish
Jose is an awesome trainer and knows how to motivate me. He makes each of my training sessions challenging, yet rewarding. I would have no hesitation in recommending him as a personal trainer to help you achieve your fitness and health goals. He is continually ensuring you have the right form, he lets you know when you are doing well, and he is really good at motivating me to push myself. He is a genuinely caring person and will work with you to meet your goals. I sometimes feel like giving up, but I don't because he assures me i could do it and I believe in my self.
Join my friend/trainer Jose for an amazing workout. Back in 1998 him & I represented the same boxing gym in Sunset Park, Brooklyn and fought each other at MSG for the Golden Gloves Championship. Now he's here following his dream with his business "Fitness By Fire. He's giving out free consultations to whoever is interested. Perfect for those in the Bensonhurst, Brooklyn area but he also does home visits. Train like a fighter. Train for the fight...of your life. Choose him. YOU WON'T BE DISAPPOINTED! (Pro boxer)
Jose is some one that really cares about helping people achieve their goals. Very genuine and knowledgeable. Definitely a trainer that is creative and resourceful. Within the first 10 minutes into training I realized that he knows how to push you and tell by your body language if he needs to change workouts or excercises. Definitely refer to any one serious about improving their health or life overall. In just an hour I have taken in a lot of information about nutrition and routines as well. Great individual, give him a try, will not regret his methods and patience.
The workout was awesome. Highly recommend!
This is my first time working with a personal trainer and Jose made it feel like I've worked with him before. His instructions were clear and on point. His tell, show, do style of training is easy to follow and very helpful. The order of exercises and the difficulty for each one made the session feel planned and that is something I appreciated. Jose is also a great motivator. I would recommend his services to anyone serious about their fitness.
It was my first time training with Joe yesterday & I feel so sore but so good today. It feels like I actually did something right. He knew exactly what he was doing and he explained the exercises down to the T. At first I was intimidated as I've never had someone train me but it was a great first experience. He's well educated in this field and he pushed to me go harder. He'd throw motivation here and there every time I did stop and it made me push myself. This is my first step to feeling better and healthier. I liked that he had music on too since we were in the park working out. Overall, it was a great first training session. Thanks, Joe!
Jose is a professional. He provides challenging and interesting workouts and will teach you how to effectively work out while on your own. I am very happy with my experience and now train with him routinely.
My husband and I have tried personal trainers in the past, but never felt fulfilled by the experience. After just one session so far with Jose, it's clear to us that we have found a great match. Jose asked all the right questions, and was positive, motivating, and has a very calming presence. He worked us out hard, and my husband stated it was the most challenged he's felt in long time. We're so happy we found Jose!
I just started training with Jose and I am already feeling so much better! He really tailors each workout to feel maximum results and I feel myself improving each session. I highly recommend Jose and I am excited for our fitness journey together!
Jose gets right down to business, listens to your needs, concerns at a even pace while keeping the workout upbeat and challenging. I was specifically looking for a challenging boxing mitt work out and i was very happy with the result. highly recommend.
Jose is the best all around trainer for anyone who wants to make a difference in their body/ life. He's the absolute best teacher- patient, clearly informative and I can see and feel my own progress after only a short few weeks. Jose is a realistic trainer - he puts in the work just as much as you do...therefore- he strives for the best in each client and only wants to see results.
As close to perfection at training on the mitts w out being in the Mayweather family.
Best trainer ever! Truly cares about his clients and helping them reach their goals. Highly recommended.
Jose is as good as it gets! He takes the time to listen to your goals. He can tweak any workout in a moments time, if you don't want to work a particular muscle at that given time or you're just plain sore from the previous session he put you through. He genuinely wants to help people reach their goals. But most of all, he's patient! I would absolutely recommend him!
Jose is an excellent trainer. Keeps great energy, pushes you hard but keeps it fun! Highly recommend him to anyone.
Even though, I've only worked for a few sessions with Jose so far, I already know that I'll stay with him in the long-term for the following reasons: 1) He's Professional: He's always punctual and keeps the time in his own watch to make sure you get the time you paid for. 2) He provides comprehensive guidance: Jose not only trains you, he also helps you in other aspects of your performance such as diet. 3) He has a flexible schedule: If you happen to get a free space that you didn't anticipate, you can call him with approximately a 2-hour notice and he'll be there training you. Overall, Jose is a cool and professional guy that I definitely recommend. Whether you're training for your next bout or you just want to get in shape, he's your guy.
Jose is a very dedicated trainer who will customize and adjust any workout plan to meet your needs, goals and abilities. He's very accommodating in terms of his time and always arrives ready to go. He goes through 99% of the workout with you and provides great motivation throughout. Anyone looking to step up their fitness to a whole new level should work with a Jose.
The man instilled in me, positive vibes, strong work ethic, tons of energy & an understanding of how to handle myself just in case a situation occurs & I need to. He understood if I didn't feel comfortable with a certain exercise. My favorite thing he taught me is the position of my feet. Which way their supposed to be pointed, which creates balance. Also how the strength of a punch begins with your feet. I could write all day about what he taught me
Former BOXING TRAINER we made it to the GOLDEN GLOVES FINALS in 2001 we loss a close decision to a 16yr old fighter and Jose was 33yrs old.jose trains hard,excellent trainer!
Jose is a thoughtful and professional trainer. I feel more motivated after our session and I look forward to next time!
Jose is a fantastic coach and trainer. He always pushes me to the limit while making sure I maintain proper form and don't hurt myself. He is punctual and professional and a pleasure to train with. I always look forward to starting my day with one of his sessions.
Work out with Jose means it will be a good day. Great body work out that puts your mind in a happy place too. Jose pushes you just the right amount allowing you to listen to your body. He makes it fun by slightly changing the routine every time. That makes me so excited and interested what he has for me this time. Thanks to Jose I'm feeling muscles that I never felt before, I fell in love with boxing and I can clearly see progress I make. Loving Jose as a trainer and a person!
Jose is not only an incredible trainer but extremely kind and professional. After having a baby 13 weeks ago, he has me feeling like i am close to my pre birth fitness levels.
Great coach , had our first session today and already booked a package deal ! Defenitly knows how to teach ! Great guy ! 5 stars for me 100% !
Jose is the quintessential pro— serious skills ik boxing and TRXing
My fiancé and I have already had three sessions with Jose and we're only looking forward to having many more sessions with him. From our initial phone conversation, Jose was incredibly knowledgeable, genuinely professional, and resourceful. He listens to your needs and concerns (and is super patient), makes each session easy to follow with lots of varied routines, and ultimately makes training really fun. We will be recommending Jose to our friends (and everyone who will listen)!
I'm from Paris, France and I had José for 4 lessons, he his awesome and helped me a lot !!! He's a very motivating teacher ! I recommend him a LOT
Highly recommend Jose. He is awesome.
The power of positive energy in a fabulous trainer: José is patient, conscientious and a skilled instructor, kind and generous
I can't recommend Jose enough. He is extremely knowledgeable and professional. I never knew working out could be so enjoyable...I always thought it had to be uncomfortable with a lot of huffing and puffing on the treadmill. He is very personable and encouraging without being overly chatty. My body has definitely changed but most importantly I feel stronger and more committed to leading a consistent healthy lifesyle. He sends little articles throughout the week which is an extra perk!
I began working out with Jose in December 2018 after a long hiatus related to a knee injury. Jose helped me gradually and sustainably build up my strength and stamina to make sure that I didn't burn out or get injured as I worked to get back in shape and feeling healthier and more energetic. While I still have a long way to go, I am seeing a lot of improvement in both my stength and stamina with just 3 months of working out with Jose. He also does a great job of showing me exercises that I can ultimately do on my own. I feel like he tailors workouts for me based on understanding my strengths, weaknesses and goals. The boxing is an awesome addition as well! Thanks Jose!!
Since starting work with Jose, I've been consistently challenged and patiently guided toward my fitness goals. Jose understands each client's physical abilities and is able to innately push them toward excellent fitness and overall health. I would recommend Jose to anyone who requires a warm and patient guide for their journey toward weight loss, muscle gain, or increased general wellness. Thanks Jose!
With his no nonsense approach laser focus and knowledge and experience Jose ups anyone's fitness game and pushes the client to be the best they can. I highly recommend you give him a try.
Luckily I found him going through the website. I decided to go with him and I feel I did the right chose. Jose is an amazing and creative trainer. He always challenges me and pushes me to go harder. I have been learning with him the right way to exercise properly to reach my goals. I referred him to my friend and she took him right away. Jose is the right person to help you achieve your goals.
My first session with Jose was painless and enjoyable! Really glad I signed up with him. He has lots of energy, demonstrates each exercise, makes the session stress free, and he has reasonably rates. :)
Jose is more than just a fitness trainer. You will get so much value beyond what slis spent out of your interactions with him. Jose doesn't just work out your body. Mental toughness is key. Prepare to become the best version of yourself after hiring Jose.
Training with Jose not only guarantees a great work out, but has also transformed the way I think about fitness. My husband and I initially began with Jose to sharpen our boxing skills. Our sessions consist of 30 minutes of cardio and 30 minutes of boxing. Although the boxing part of our work out is still very fun and I am learning a lot, I've really been impressed with the dynamic workouts Jose has taught us during the cardio portion of the training. I have been able to utilize much of the information and sets outside of our sessions when working out on my own. Try José! He's dedicated, motivating, and really knows his stuff.
Jose has a broad awereness of the body. As a 69 yearold, he pushes me just right.
I can't say enough good things about Jose. He makes the workout go by quickly, shows how to do each exercise, all in a relaxed setting.
I've been working with Jose for a couple of months now and what an incredible journey it's been. I'm really seeing such great results. Working out with Jose doesn't feel like work - he makes it super fun and super challenging at the same time. Jose mixes up our workouts and tailors each session based upon how I'm feeling that day. Jose is incredibly positive & a pleasure to be instructed by. I love learning how to box - he makes it seem easy & he's very encouraging. He's hands down the best trainer I've had and I highly, highly, highly recommend him. He's reliable, always makes me bring it and inspires me to get the most out of our workouts. I'm looking forward to being his client well into the future & you should be too!
Jose is a great boxing trainer! Supportive, encouraging, knowledgeable. I've been in a workout funk since I haven't been able to get to the gym, and I booked Jose after reading his awesome reviews. What a workout! Jose came prepared with TRX straps for warm-up and gave me safe exercises to do since I'm in my third trimester of pregnancy. He also talked about the best exercises that will help childbirth later on. We then did some light boxing drills and he added onto each sequence. He is very encouraging, supportive and also reminded me to control the pace, to take breaks, and signal once I was ready again. Highly recommend if you're looking for someone who knows his stuff and will work with you on exercises best suited for your fitness level and goals!
Jose is more than just a good trainer: he's a good guy too! He put time and effort into learning about me, my goals and my preferences. He tailored my workouts to exactly what I needed and they worked fantastically!
Jose will help those who he is training reach new levels of athletic ability. He has a wide variety of drills for his clients to try out, and will ensure you are doing the drills correctly to the best of your ability. I highly recommend him to anyone who wishes to stay fit and healthy.
Jose has been with me on a long, significant weight loss journey and I couldn't have done it without him. His training knowledge is as good as you'll find, but it's importantly combined with a highly flexible personal style to maintain motivation. There is no level/type/goal you can have that Jose wouldn't be an ideal trainer to help you experience and achieve.
After not being very active during the pandemic, I decided to try to get healthy. I never liked working out and felt intimidated starting the process of trying to improve my overall fitness. Jose changed all that! Our workouts are effective and fun! Jose helps improves my fitness level without ever making me feel overwhelmed. The boxing brings a level of intensity and strength to my training that makes me feel stronger physically AND mentally after every session. Jose checks in with me about nutrition to make sure all points of getting healthy are covered. I highly recommend Jose to help you on your fitness journey.
Jose is really great! He makes exercising enjoyable and uses various boxing and fitness techniques to make it a workout that is fun and challenging at the same time
Jose is an amazing trainer. He goes above and beyond even with sometimes difficult clients ( aka me at times). The lessons are definitely everything you could hope for with boxing training. I highly recommend:)
Are you a trainer?
Get new clients. Change lives.