Michael Hofman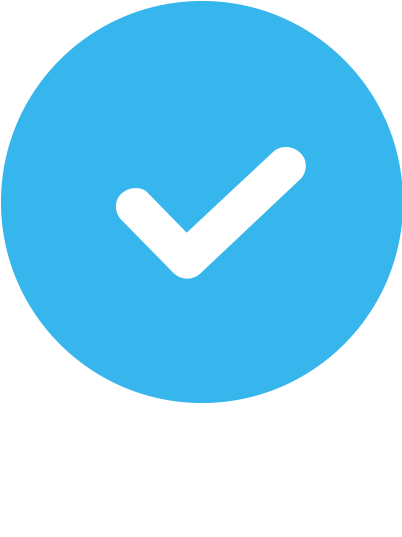 Verified
12 Reviews
About Michael
If you want to book on your own, I reserve Saturday and Sunday afternoon for initial sessions, after which we can determine other days that work best for us both. If you're not able to meet on Saturday and Sunday, please feel free to contact me to determine another good time to meet.
Michael Hofman is a NASM certified personal trainer, AFAA group exercise instructor, Mad dog certified spin instructor and Precision Nutrition certified coach. Mike found his roots in training over 2 decades ago and has been stationed in NYC for over 2 years.
He has six consecutive years competing in the NYC triathlon as well as other biking and running events also in the city. Mike has an eclectic sports background which has included soccer, baseball, wrestling ,track and field, and hockey . He has extensive experience in strength as well as endurance training.
Finally, Mike has a BA in psychology from Rutgers University ,a discipline that is integral when working with, motivating, and training clientele.
His main mission is to help people find the focus and discipline to empower themselves and lead healthier and better lives. Whether it be to lose weight, get ready for an upcoming event, or maintain a healthy lifestyle, his clients soon come to realize they can except conscientiousness and motivation towards achieving their goal.
Areas of Expertise
Weight Loss

Flexibility and Mobility

Posture

Functional Training

Sports Performance Training

Core and Balance

Nutrition

Strength Training

Muscular Definition

Muscle Gain

Stress Reduction

Wellness

Boxing
NCCA Accredited Certifications
NASM Certified Personal Trainer
Additional Certifications
Precision Nutrition Level 1, AFAA Group Fitness Instructor, Mad Dogg Certified Spinning instructor, CPR/AED
Education
BA in Psychology
Who I Especially Like Working With
Seniors, Youth
Training Areas Served
In-home or Outdoor Personal Training
2726 Broadway, 2nd Floor
New York, NY 10025
Session Surcharge: $0
No Gym Membership Needed!
Mike Hoffman is very personable which makes you feel comfortable while in the sessions. He knows when he can push you beyond what you think your limits are. He not only trains you on the machines and with the weights but he also is concerned about your diet and is open for any questions you may have about diet and exercise. during sessions Mike will converse with you which keeps your mind off of how many more reps you have to go...I finally realized what he was doing into my sixth session. I made a great choice in choosing Mike as my trainer !
Mike was supportive, motivating, and encouraging. I also especially loved that Mike asked me questions like "How hard are you working right now?" and "What are you telling yourself right now?" - I think my self-talk needs some work and he was perceptive enough to pick up on that immediately. I also loved that he gave me context around the things we were doing - where I should feel it, and what it was for. We worked on lower body only but did a good mix of cardio and strength. I felt great after.
Really enjoyed my training session with Mike Hofman this past Sunday. Prior to my session, he sat with me to discuss my goals and current performance. During the session, Mike showed me how to perform exercises to meet my goals, and provided appropriate feedback on how to improve posture, etc.
Michael is very good - really focusing on my weaknesses - so many.
The training worked brilliantly. My legs never ached or got tired. Neither did my arms, which usually happens the times when I have to pole myself uphill. My confidence was up and I skied more confidently than ever. I went down the black diamond and (a couple) double black diamonds fearlessly. Thank you!!!! X-country skiing today. Off to Seattle tomorrow.
Hey Coach, been meaning to reach out to you...Still not great with exercise discipline but I've been sticking to your diet like its gospel - down 14 lbs and feeling good!
Dear Mike, A quick note to let you know how much I appreciate the training routine you developed for me and the encouragement you provided. I am now using weights and resistance at twice the level where I was when we started and I actually feel stronger at age 78 than I ever felt before at any other time in my long life. I'm not sure what the limits are on how much stronger I might get, but if I can keep going this way, I'll be a perfect specimen of health by the time I drop dead. And that is surely the best way to go. Many thanks, Sheridan
Since day 1, Mike has been extremely in tune to my fitness goals. He sat down with me for a long time and took the time to learn everything about where I was in terms of my health. Since then, he has perfectly created a circuit for me that is challenging, while at the same time extremely rewarding. Most importantly, Mike isn't the type of trainer to just say "do this, lift that" and call it a day. He is actively there with me while I am working. He pays attention and adapts to the way I respond to each exercise so that I have the the most tailored experience possible. Not only that, outside of the gym, he will text me to see that I'm maintaining healthy practices at home. It's almost as if he can sense when a french fry is near me! It is sometimes hard to stay accountable to yourself when it comes to your health, but since I have been working with Mike, I have learned how to be more conscious of the decisions I make. I can tell from my sessions as well as his interactions with others that Mike takes a personal stake in each one of his clients. Thanks to Mike, for the first time in my life, an hour of strenuous physical activity is actually fun!
A few years ago, I was a pretty fit guy. I'd just left the military and was still exercising regularly. Also my metabolism was still on fire so never had to watch what I ate. Then NYC and age caught up with me. I stopped working out regularly - was just too boring doing the same routine over and over again. And hell, I was already married, right guys? The dining scene in NYC was just too good but my metabolism had slowed down. Slowly the pounds started packing on and that fit guy from before was no longer. Instead I was a bit overweight, out of shape and suffering from lower back pain every morning. That was the state I was in when I met Mike. My wife and I were about to celebrate our 10 year anniversary and our parents pitched in for some professional photos. I really didn't want the before and after from our wedding day to be so bad. So I decided to get a trainer for 8 weeks before the pictures and get in as good of shape as possible in that time. I'd met Mike once before and was a good interaction so thought would give it a try. From the first day of our training, I knew I made the right choice. What I noticed from the beginning was Mike's professionalism and dedication to his work. Mike started out with measurements of my weight, body fat and other metrics. He then created a workout plan that would burn fat and build muscle effectively. Then he developed a diet for me that would regulate the amount of total calories and carb intake that synched with the workouts. It would be intense: we would work out 5 times a week and each workout would be a smoker. I was to take a picture of every meal and send it to him to keep me honest. I was to weigh myself every day and email him to track our progress. I was to take a weekly picture to show progress and areas for improvement. And so I did all of this and Mike was all over it with suggestions and encouragement. Fitness didn't just occur in the gym - it was 24/7 at every meal, every morning, every time I passed a mirror. Another thing that impressed me about Mike was his talent for making a fun workout. Our gym sessions started late at around 930 pm most nights and Mike was always full of energy. Also he came ready with an innovative circuit or series of exercises that made each workout engaging. I never did the same circuit twice, never got bored and always had an awesome workout. Also Mike was a stickler for form and technique and would routinely stay after 5-10 mins to make sure we finished the full circuit. Lastly, another reason I loved training with Mike is that the dude is super cool. It's hard hanging with someone 5 hours a week for 8 weeks straight unless you click and we really did. It's hard not to - Mike is a thoughtful, funny guy with lots of interests so there was a ton of common ground and banter in between sets of gym rage. And the results? In the 8 weeks I trained with Mike, I lost 17 lbs, 2 inches in the waist, and body fat percentage went from 20% to 13%. I also increased in strength and stamina throughout that time. Back pain is no longer there. Most importantly, the pics looked awesome - probably the best I've looked in the last 7 years. I'm continuing to train with Mike, although not as crazy, with the goal of packing on muscle and strength. It's going awesome. Don't delay in booking a time with Mike - just don't take my timeslots!
I came to Mike with a contradictory goal. I wanted to build muscle mass and get ripped while in the same time increase my stamina and agility. Though he mentioned my goals was contradictory and hard to do at once. I lost around 13 pounds and became stronger than I have ever been in a month and a half. Mike is highly knowledgeable in what he does and knew how to work with my previous injuries (sprain ACL). He's a great motivator and constantly kept surprising me on how strong I am and to never limit myself, which I believe is a great trait to have as a personal trainer.
Mike is able to create a unique workout for me each time. This is no small feat since I have been training with Mike for the past six months. During the sessions, we focus on strengthening and toning. The circuits he creates are fun, yet challenging. Today, my body is noticeably stronger. I am able to accomplish multiple reps of things I couldn't even do one of when we started. Mike really cares that his clients have a good workout and it shows!
Mike Hofman is a master trainer. We've been working together for about four months and I am about to sign up for another series of one-on-one training sessions with him. Mike's knowledge about exercise physiology is extensive. He also has a varied repertoire of exercises that keep me motivated. I am sixty years old and in pretty good shape. He knows how to challenge me--and I mean challenge--in a way that respects the inevitable limitations of an aging body. In addition to providing a solid exercise regime, he has given me good guidance on diet. Also motivating is Mike's professional yet friendly manner. I really believe that he cares that I progress. I have to say that I think I am moving forward even in so short a time. Mike is also plugged into the kinds of ways I might undermine my own development and knows how to straighten the course. I was sparring with him at about 150% energy. Of course, my form was wrong and I was wiping myself out prematurely. He suggested that I dial it back to 50-60%. Immediately, my form improved and I wound up working far longer and with strengthened stamina. I told him this was a good life lesson! Over the years, I've worked with four other trainers, almost all of them were good. Mike stands out, though, because of his expertise and experience, and for the obvious concern he has for his clients. I fully recommend him.