Jason Gotay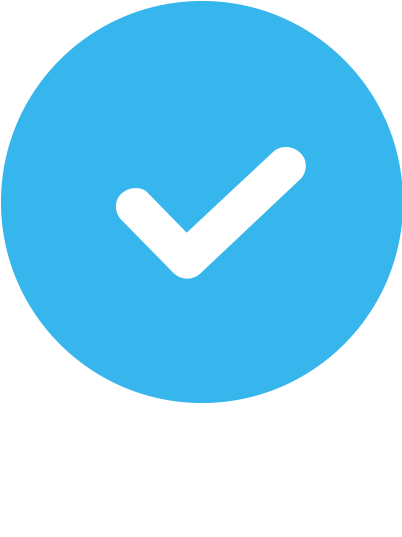 Verified
11 Reviews
Virtual Training Only
COVID-19 Vaccinated
About Jason
Hello, my name is Jason! I am a Certified Personal Trainer (CPT) with the National Academy of Sports Medicine (NASM). I am also a Mixed Martial Arts (MMA) instructor and have been in the fitness world for over 25 years. I have been helping men, women, and children from the ages of 3-70 get in the best shape of their life while completely changing their mindset to achieve what they once believed was impossible. I personally have plenty of experience with overcoming the impossible since the time I was born with the condition known as Congenital Hydrocephalus, or commonly referred to as "Water in the Brain". The doctors believed that even if I made it out of the hospital, that my life expectancy would be no longer than 10 years old. While that was a sobering thought for my family to accept at the time, it is even more incredible to reflect upon as I approach my 40th birthday this year. Knowing that I was not supposed to make it, nor was I supposed to be able to do the workouts that I put my body through today, makes me eternally grateful. I know what it takes to fully harness your inner strength and remain disciplined to achieve your goals. As your CPT, I can help you apply that perseverance towards your fitness goals and support you with better nutritional choices that will be the foundation of your success. I can also teach you how to defend yourself with MMA using any discipline of your choice between Kickboxing, Muay Thai, and Jiu-Jitsu. As proud owner of the Fortress Of Strength LLC, I offer you a safe place within a FitRanx facility where you can embrace the rewarding challenges of a healthy lifestyle. I look forward to speaking with you soon about how I can help you along your fitness journey!
Areas of Expertise
Core and Balance

Strength Training

Weight Loss

Muscle Gain

Kettlebells

Sports Performance Training

Kickboxing

Stress Reduction
NCCA Accredited Certifications
NASM Certified Personal Trainer
Additional Certifications
CPR/AED, NASM Virtual Training Specialist (VCS)
Who I Especially Like Working With
Beginners, Brides-to-be, LGBTQIA, Men, Middle-aged, Military, Overweight/ Obese, Post-rehab, Rehab, Runners, Seniors, Student-athletes, Women, Youth
Medical Conditions Experience
Back Pain/Issues, Bad Posture, Chronic Pain, Depression, Golfers Elbow, Hamstring Issues, Headaches/Migraines, High Blood Pressure, High Cholesterol, Hypertension, Limited Mobility, Lower Body Pain/Issues, Neck Pain, Obesity, Postural Issues, Rotator Cuff Issues, Sciatica, Shoulder Issues, Stress, Tennis Elbow
Jason puts a very human face on training, keeping an eye on the individual strengths of participants. I leave each session feeling a sense of real, productive effort. Never just spinning my wheels. I'd recommend his blend of mma and conditioning activity to anyone.
Seeing the results of a friend's transformation, I got up the nerve to ask how did he accomplish such a dramatic change in his appearance and outlook. He mentioned two words, 'Patience and Determination' by himself, and his Physical Trainer, Jason Gotay. I asked the follow up relevant questions, is he licensed, how long have you trained with him, how many x a week, is he flexible, does he work with body changes through time? (specifically with many pregnancies) …the last question he could not answer, but a Yes, to all my questions was the response given. I felt comfortable enough to call and make an appointment. I knew right away when I did, that I could work with Jason, he really listened! At the end of my first appointment with Jason, he mentioned the same two words to me my friend told me, 'Patience and Determination.' Jason truly exemplifies the definition of those two words. He has worked with me through everything, he is as determined as I am, and more, he is patient and makes sure you are comfortable with the training given, he is a true inspiration! His workouts are tailored for me, it is a relationship built on trust and outcome for a better me. I could not ask for anyone better who is a professional and loves what he does! I very much recommend Jason Gotay as a physical trainer, I am truly happy I did reach out!
I've had the pleasure of working with Jay for over two years, beginning in early 2020 when I met him at a mixed martial arts studio. Growing up as a three-sport athlete, I've followed my fair share of training programs (trainer led and self-directed), but the big difference in working with Jay was the way he used creativity and positivity to help me achieve several long-time fitness goals that I couldn't seem to reach on my own. Most of the CPTs I've encountered have the routines and physical parts of this world down pat. In my opinion though, that's table stakes....you don't get into this business unless you know that stuff. Jay though, he takes it to another level with his approach and genuine interest in helping people overcome obstacles. Yes, there are other great trainers out there...but Jay's story speaks for itself and you FEEL that story in everything he teaches. Its wired into him in a way that isn't possible with many other trainers. Working with him makes you feel good AND want to work harder...and that's what people need most out of a great trainer. A+
Jason, has been my trainer 7 months now and is always willing to help you with any question you may have. He takes pride in his work,knowledgeable of all kinds of fitness levels and taking into consideration whatever problem areas I may have. He tailors my workouts with my end goals in mind and always takes the time to explain proper form and execution. You will truly receive personal service by a trainer who really cares about you.
We had the honor to have Jason train our son. The patience and professionalism he offers is second to none. He spoke to our son not at him, and for a child that makes a difference. Our son became stronger, confident and proud of himself ; thanks to Jason. Will do it over and over again.
Jay has been my trainer for years. He is a consummate professional who tirelessly works to support my goals and my health. I have worked most extensively with him on kickboxing techniques and fitness to see results while limiting the possibility of injury. I have also sought his council regarding nutrition and the interplay between what I put in my body and taking care of my body while challenging myself. Jay is consistent, committed and a teacher. Although he pushes me harder than I'd ever push myself, he puts the safety and physical/emotional well being of his clients first. I wholeheartedly recommend his services for anyone looking to better themselves even a little bit but even moreso for those needing to make significant changes to their workouts and habits. He is infectiously optimistic, authentic, FUN and trustworthy. I feel he uses his professional attributes to help people like myself gain the confidence to independently work out when we aren't in session. He sees my successes as his own and for that I am grateful.
I'm no spring chicken. I haven't exercised regularly in years and am now 60. With that I started with Jason with the goal of making exercise a regular part of my life. I developed issues with high blood pressure and realized that I needed to change my lifestyle. In comes Jason. He started me where I was and together we developed a program of gradual and steady progress. He has me focused on a balance of exercise, healthy eating and nutrition so that I have made excellent progress. After five months my routine includes a series of core exercises, all kinds of lunges, squats, navy seals and burpees and a regular routine of rope jumping which I had never done before. The improvements, both physically and mentally have been dramatic! My blood pressure is in normal range and I have more energy than I could have imagined. Jason has consistently helped me increase my fitness with slow but steady gains that have become dramatic. He has also helped me to focus on a whole body experience with nutrition, hydration and rest that has already made he feel many years younger. I would recommend him for anyone at any stage of the process. Whether you are beginning, somewhat fit or even experienced, Jason brings a love of fitness and a passion for his work that makes it an enjoyable experience. He's the best!
My two sons have been training with Jason for over a year and the results have been nothing but miraculous. Jason is an expert in his field and knows exactly how to customize his workouts to fit his clients needs. His knowledge and professionalism are second to none!!
A++!!! To say Jason is an AMAZING personal trainer is an understatement . He motivates, inspires and makes you want to be better. Not just in health and fitness, but in life as well! He comes to your level, listens to your goals, and builds you up from there. He is funny, personable and gives more than your moneys worth! I recommend Jason wholeheartedly for anyone looking to shed weight, eat better, or just get into a lifestyle that is all around better than where you are right now!
I have spent almost a year and a half training with Jason. Since the first day that we worked together, I could feel the energy and passion that Jason brings to each session. At the beginning of our time together, Jason meticulously built a fitness program that helped me establish a strong physical base that we have built on ever since. Outside of just improving my training, my time spent with Jason has helped me become more in tune with my body and helped me realize both when I can push myself further, need to take a day off, or even what stretches I need to do to alleviate any pain and soreness. Jason's attention to detail allowed me to grow from some who could barely throw a jab and only do a handful of pushups, into someone who is now constantly evolving and improving my skills in our training sessions.
Jason makes you feel super pepped up and excited for your workout -- He's great at working with beginners and willing to accommodate to your learning style and slow down to explain moves an positions a bit more. As a beginner you tend to not be sure if you're doing a specific motion correctly, and Jason was able to stop me confirm what I was feeling to make sure I was targeting the correct area. Moreover, Jason ensures that the morale is high, you are pepped up, and excited for your workout (even when you may not be feeling 100% motivated that day). I cannot recommend enough!
Are you a trainer?
Get new clients. Change lives.