Joshua Garrin, Ph.D., CPT, CHC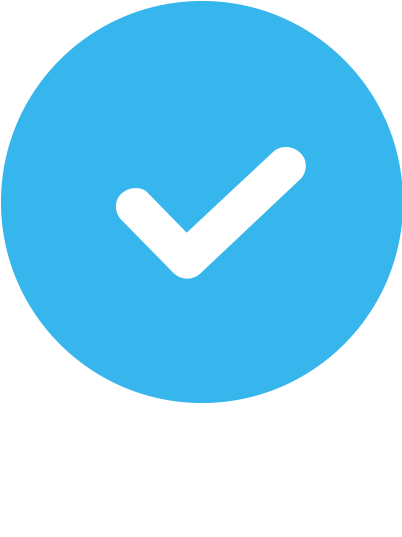 Verified
9 Reviews
About Joshua
Joshua Garrin holds a Ph.D. in health psychology, an M.S. in cognitive and counseling psychology, and a B.S. in general psychology and journalism. Following the completion of his doctorate in 2014, Joshua was the recipient of Walden University's Harold L. Hodgkinson Award for Outstanding Dissertation Research and the Presidential Alumni Research Dissemination Award for his inquiry on health beliefs, outcome expectancies, and stress appraisal in college seniors. In addition, Joshua is the author of There's A Doctor In The House!: A Minimalist Guide for Aspiring Dissertation Rock Stars and From The Inside Out: A Minimalist Guide for High-Vibing Wellness Warriors (Amazon Kindle Direct Publishing).
As a humanistic health psychologist, trainer, coach, and mentor, Joshua employs an intuitive, person-centered, biopsychosocial approach to empower others to stop relinquishing control their health to luck, chance, or fate…and, instead, to start manifesting their 'health destiny'. For his clients, there is perhaps nothing more empowering than defining 'wellbeing' in their own unique voice. And for Joshua, there is nothing more rewarding.
However, the true power of the encounter lies in the partnership—a bond grounded in trust, respect, and mutual empowerment that promotes health, happiness, and prosperity across the lifespan, for both Joshua and his clients. Beyond health and wellness, Joshua is obsessed with exploring nature, writing music, and collecting experiences that inspire the plot twist in his next chapter.
Areas of Expertise
Core and Balance

Nutrition

Strength Training

Weight Loss

Flexibility and Mobility

Posture

Functional Training

Stress Reduction

Wellness
NCCA Accredited Certifications

ACE Certified Personal Trainer

ACE Certified Health Coach
Additional Certifications
ACE Behavior Change Specialist, ACE Certified Weight Management Specialist
Education
BS in Psychology, MS in Psychology, Ph.D. in Health Psychology
Who I Especially Like Working With
Overweight/ Obese, Seniors
Medical Conditions Experience
Anxiety, Autism, Depression, Obesity, Postural Issues
Training Areas Served
In-home or Outdoor Personal Training
I have had the privilege of working with Josh for the past couple of years in my journey to improve my wellness. My time with Josh has been rewarding and uplifting and he brings warmth and compassion to his interactions and is judgement free. I always looked forward to our discussions as they were truly that—discussions, and not lectures.
Josh has been a valuable asset to the Ignitehealth team as a health coach. Over three years, he has strengthened client relationships and increased participation in our individual health coaching programs. Post-coaching client surveys contain positive and uplifting results, all raving about their experiences with Josh. Participants have often referred to Josh as more than a health coach, but as a "whole-life coach", and have requested to continue coaching outside the workplace program. Over these years, Josh has coached hundreds of individuals through our company, and has never received a negative review. His positive and motivating personality allows him to make a constructive impact on each person he encounters. We are fortunate and grateful to have him on our team!
Josh recently completed a role as a contracted health coach for Ignitehealth. In this role, he performed both 1:1 individual health coaching as well as group health educations session for two key employer group customers at the worksite. All of my interactions with Josh were exceedingly positive—from the initial interview/selection process through orientation and completion of his work. Josh is professional, passionate, detail oriented, extremely personable and conscientious about his work. In addition, he is well-versed in the essential aspects of health coaching including motivational interviewing, positive psychology, establishing SMART goals, and creatively assisting clients to eliminate barriers to effecting lasting health change. Satisfaction survey results from individual coaching clients have been very positive and I am happy to recommend Josh without any reservations. I would absolutely engage him again in the future!
Josh and I crossed paths three years ago when I was responsible for scheduling health coaching appointments at my place of business. His warm, friendly and engaging demeanor was magnetic and I enjoyed our daily check- ins; we chatted about work, healthy living, and life in general. The following year I became a client. My elevated numbers were related to weight and diet—a sensitive issue to discuss. Josh approached my issues in such a positive, proactive manner. He's extremely knowledgeable and positive, but what intrigued me the most about Josh was the delivery of his message: always POSITIVE, PROACTIVE, EMPOWERING and UPBEAT. Josh has worked with my agency now for three years and has definitely left his mark in more than one ways. In 2015, the vast majority of participants were high-risk. However, the overall risk profile of the agency changed dramatically over the course of the next two years. Josh shared that for 2018, he couldn't believe how few high-risk participants there were on his roster; the majority were now medium-risk. Not only that, but some of the old medium-risk participants from his prior encounters didn't even need health coaching this year! I remember Josh's statement at my last session with him: "So, how do we keep you from having to come back and sit with me again in the future"? My reply, "Absolutely nothing, as I enjoy our exchange and am looking forward see you again next year". The empowering and upbeat feeling after chats with Josh is a sentiment shared by many of my colleagues who have had the pleasure of working with him.
Josh has an exceptional wealth of information for anyone that struggles or is unhappy with their health or body. He is very knowledgeable and has a concise way of sharing his wisdom regarding health on all levels with a very personal holistic approach. After working with him you will obtain a new lifestyle that will affect all areas of your life leaving you a much happier person. Knowledge is power and Josh has the knowledge to give you the power to have a better, stronger, healthier life! If this is what you are looking for I recommend you give him a call and from the initial consultation you will see what I am talking about.
Josh is an amazing personal trainer. I've worked with him for over a year and his knowledge of the anatomy is amazing. Add to that his motivational skills and he is the whole package. I couldn't have asked for a better experience and I learned so much from him in the process. I would whole heartedly recommend him to anyone and would work with him again anytime.
Josh has to be one of the kindest, most patient people that I have ever worked with as a trainer. His knowledge in the gym gave me the motivation to take my work out to the next level. He enhanced my skills and I continue to grow each and every day in the gym because of what I learned while working with him. I would highly recommend Josh to anyone who is looking for a trainer.
Josh was appointed my trainer last summer. I found him to be an incredible physical trainer of tremendous capability, intelligence, as well as discipline. He provided me with a systematic routine not only to help me begin my journey in the gym, but to work around some permanent health issues I battle with each day. I felt extremely comfortable confiding in him and knew that I would be assisted, not judged. Josh's attitude is inspiring. His knowledge is exceptional. Unfortunately for me he moved onto bigger and better things, but has always made himself available via online contact for any questions I may have. I would firmly recommend him and his services to anyone in need.
I have had the opportunity to meet and build a relationship with Josh over the last three years. In the last few years, Josh has helped me reach many of my health and fitness goals as well as educating me and making me a better overall person. Over the last few years I have looked to Josh as a mentor of mine. What I found most rewarding from Josh is his wealth of knowledge and his unparalleled ability to understand his audience. As a young male getting into health and fitness I am aware that my peers and I may be a difficult bunch to communicate with (as the stereotypical "know-it-alls"), but Josh was able open my mind and help better align me towards my goals. I believe in order to become successful in anything you do you must be aware of your comfort zones and have the ability to reach outside of them. Josh has given me the ability to become more self-aware and help me step outside of my comfort zone. Josh has also helped me to overcome my personal obstacles through his ability to communicate with me in a way that has given me the strength and confidence needed. What I find most impressive about Josh is his ability to effectively communicate his intelligence in a way that is never overbearing, but always comforting. This is why I would feel confident in recommending all my friends and family to seek out his professional advice. It has been a pleasure to get to know Josh. He is one of the most genuine people I have met and hope this recommendation can reflect the value he has added to me.