Onkar Dhindsa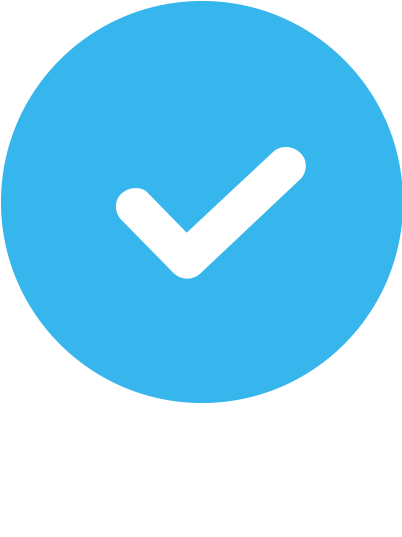 Verified
11 Reviews
About Onkar
Hey there! I'm a recent transplant to NY from Los Angeles and I came here to pursue my dreams of helping other people grow both physically, mentally and emotionally stronger. I write, act, and model but my artistry connects me to my biggest gift of all and that's connecting with others and being empathetic. I used to be a high school teacher and now am focusing on helping others through personal training and life coaching! I've worked with all ranges of clients-- from older women with SI Joint issues, minor strokes, to young men and women just looking to tighten up, build muscle mass, or be healthy individuals. I incorporate yoga, pilates, calisthenics, plyometrics, and strength training to give you a holistic package-- so that you're mobile, strong, and balanced. It's not just about the way you look, but how you move and how you feel. I believe that your mindset and attitude is everything-- you can always look up workout plans, but I'll help you fall in love with fitness and pushing yourself! You can find out more about me on [onkardhindsa d o t com] or my handle [@ osdhindsa.]
Areas of Expertise
Core and Balance

Nutrition

Strength Training

Flexibility and Mobility

Muscular Definition

Myofascial Release

Corrective Exercise
NCCA Accredited Certifications
NASM Certified Personal Trainer
Additional Certifications
NASM Foundations of Training
Education
BA In Psychology from UCLA
Who I Especially Like Working With
Actors, Beginners, LGBTQIA, Models, Pre/post-natal, Runners, Women, Youth
Medical Conditions Experience
Anxiety, Depression, Sciatica
Additional Languages Spoken
Punjabi
Training Areas Served
In-home or Outdoor Personal Training
I met Onkar in late summer and was lucky to start my first ever workout session under his leadership. He carefully and thoughtfully designed circuits that honed my (minimal) existing skills while challenging my physical abilities and expanding my general knowledge of and appreciation for fitness. He truly set me on a path to successful training and self-reflection to attain greater goals. I'm grateful to have learned from Onkar and am excited for anyone else who has the great fortune of working with him.
I loved working with Onkar!, not only was he able to make me understand why I was doing the exercises that we worked on together. He demonstrated great attention to detail! I didn't realize that even the slightest movement such as neutral grip or supinated would make such a difference in targeting a different muscle group. I went into this with a closed mind and was even unsure if I needed a trainer as I followed a lot of online exercise sheets. It's been a great learning experience for me & he definitely helped me see the difference in progress from when I worked with a trainer & when I worked out alone. I will definitely continue this program & I reccomend you try him out to see for yourself!
He is a great trainer and it works well. Onkar is always on time and he's training style is perfectly match with me.
Some trainers I've had before were very helpful during training sessions, but only until then. Onkar was so helpful during and after sessions. Not only was he super helpful, he had the best attitude about it. If I ever had a question about an exercise, or a recipe, he provided explanations about why these worked or didn't all while praising my progress. I especially loved how I could keep the communication going with Onkar without the pressure of business in the background. His positive attitude and reinforcement truly helped me in my fitness journey.
My experience with Onkar is that he takes his time and really listens . I was having some issues from past injuries and he was very attentive. He is extremely knowledgable about the body and is a gentle and kind person. I never felt pressured to do anything I did not want to. I would recommend him highly~
I have worked with many trainers, Onkar is the ultimate trainer! From the first moment we meet I felt very comfortable and that he genuinely cares and wants to help me succeed with my fitness goals. He's reliable and very knowladgable about the body's structure, routines, nutrition, and has a very positive outlook and approach to fitness and life. I enjoy so much working with him, I highly recommend him.
I met Onkar this Fall. We began training in November and I've felt happy and motivated since I've met him. He is very positive and friendly trainer, with his training and his quotes. He follows up with me after workouts with his instructions and that shows that he really cares. I'm getting fit day by day and loving my progress. He is a good trainer and we have become very good friends!
Onkar is a really nurturing trainer. He's the perfect mix of gentle and motivating! He's consistent, and will make sure I stay on top of my training even when I'm not feeling it. I would highly recommend him to anyone!
Since working with Onkar, I haven't looked back. He is incredibly attentive, warm, and knowledgeable about the body and nutrition. What makes his approach so unique, is that it's not just about me reaching set fitness goals but also about making sure I grow into it with a positive and energized mindset. I leave every session sweaty and sore but with a smile. He truly cares about your well-being even outside of the gym to ensure all your questions and concerns are addressed. I highly recommend having Onkar a part of your fitness/wellness journey!
Onkar has been a great trainer providing constant knowledge, feedback, and motivation. He is a great listener and has helped me lock down the building blocks to improve my workouts, even when I am training by myself. Workouts are diverse, customizable, and also a great mix of challenge and intensity. Highly recommend Onkar as a trainer whether you're looking to tone down or bulk up. He can help you reach your fitness goals and also provide nutritional advice to assist with your new journey.
Onkar is a prince. Onkar is kind and caring and pushes without losing his gentle and encouraging quality. Very knowledgable, fun to be with and cares about the totality of how you're doing. I've been enjoying our sessions a lot and feel like I am learning in a patient natural way. It feels like Onkar is truly on your side