Amy Bortoff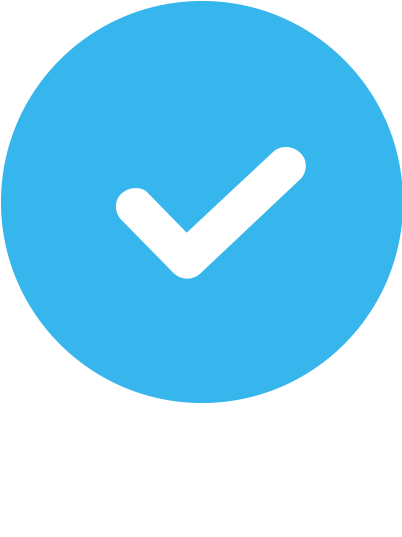 Verified
7 Reviews
About Amy
Athletic, energetic, outgoing (sometimes loud), organized, fun, confident, compassionate, creative, educated, competitive, well traveled, adventurous and all around kind of awesome!!!

Personal training is my passion with goals of helping women who have given their lives to their careers and/or to raise their families a way to find themselves again through fitness, healthy nutrition, getting motivated to get back on their feet and realizing there is still a lot of life out there just waiting for them!

NASM Certified Personal Trainer, NASM Fitness Nutrition Specialist and a sponsored elite OCR athlete. I compete in Obstacle Course Races (OCR) across the globe (Sponsors/Ambassador for: LegendBorne, BondiBand, The Confetti Bar, OralIV, Legend Race, Hylete).

Participating at my age, at this level in obstacle course racing is something I am very passionate about and I find it immensely gratifying to be able to INSPIRE others along the way.

Over the course of 5 years, competing in hundreds of races, I have crossed finish lines with over 50 top 5 finishes and dozens of podiums. Many friendships have been made along my journey, between those whom I admire and those who follow me, there are thousands of aspiring, novice, intermediate and pro-athletes, both young and old all over the globe that I now call my friend. I find inspiration in all and look forward to sharing my experience and my passion by helping others reach their full potential in the gym, the kitchen and beyond.

Living a very active life in NC, I was a flight attendant for United Airlines for 14 years. Along with personal training, nutrition, life coaching & competing, I work for the Ezulwini Game Lodges in South Africa working with non-profits across the US and have the privilege of traveling to South Africa 2x a year teaching the Ezulwini village healthy living, exercise and team building. I am also hospice volunteer with Transitions LifeCare (formerly Hospice of Wake County) for the past 10 years caring for patients and their families at an incredible point of their lives.

A typical training session includes a mix of weights, TRX, bodyweight, BOSU ball, resistance bands, etc for better balance, strength and endurance. I use different variables to train the muscles and keep each session different and exciting. I understand what it's like to dislike parts of your body and it is the best feeling when my clients begin to love what they see in the mirror and how they feel!

I look forward everyday to training harder, getting stronger, running faster and defying my age and I want to bring others along with me! I will push, challenge and encourage my clients with workouts while building them up from the inside out! The results are a more confident, leaner~stronger body, a calmer mind, more energy, sounder sleep, healthier eating habits and an all around happier person!

It's time to get AWESOME!
Smiles, Amy
Areas of Expertise
Nutrition

Strength Training

Weight Loss

Flexibility and Mobility

Functional Training

Sports Performance Training

Cardiovascular Conditioning

Wellness
NCCA Accredited Certifications
NASM Certified Personal Trainer
Additional Certifications
NASM Certified Fitness Nutrition Specialist, CPR/AED/First Aid
When I started with Amy I was incredibly out of shape and anxious about exercising. Since working out with Amy, she makes fitness fun, interesting and doable. I love that her workouts are different each week to keep it interesting. I love that I am always strengthening different parts of my body. But most importantly, I love that she is teaching me things that I can easily do on my own time - and feel successful. But she doesn't only engage with you during sessions, but also touches base on a regular basis. She provides easy workouts, nutrition info and sometimes just sends a message to say hi! She is a wonderful person, incredibly positive and warm. I feel lucky to have started my fitness journey with her - and look forward to reaching my goals!
I started working out with Amy in January 2018. In the beginning it was tough, but slowly i've become stronger and able to do more and more. I love Amy's energy, always with a smile on her face, motivates me to give it my all. She prepares every single workout session in a creative way making each time we meet exciting and fun. In the past month my husband and our son also started working out with Amy after they saw the awesome results with me. Amy is not just a personal trainer to me, but a special friend!
I have never done any strength training or had a personal trainer before. From the moment I met Amy, I knew she had her stuff together. She is very organized, you'll always have a written workout in technicolor or her white board and then sent to you via text. She is very passionate and driven and LOVES what she does. She walks the walk and talks the talk. She would never ask anything of her students that she wouldn't expect of herself. As a matter of fact, she exercises right along side you! She's a holistic trainer which was a real bonus! She includes nutrition advice and a smoothie at almost every session and will share tips on healthy, quick meals you can make and enjoy. She welcome's you into her home as a friend and you immediately relax from the positive energy she projects. If you're looking for someone who genuinely cares about health and your development, please meet Amy. Her zest for life is contagious!
My mom and I started working iut with Amy only this January, and in just a few months, she has impacted my life in ways I can't imagine. Amy is such an amazing trainer and person! If ever it is necessary, she will tweak the workout to accommodate for any physical limitations, such as knee pain. She works soooo hard for her clients, and makes new workouts all the times to keep things interesting! She also always works out with you so she knows that it is benefiting you. She will make sure you are doing all the exercises right so that you get the most out of it, and even if the workouts are taking longer because they are hard, she never rushes you! Beyond this, one of the things I love the most about this workout is the amazing person she is. When I have a bad day, she is always there with encouraging words and a big beautiful smile to lift me up! It is a joy to be around her, as she is the most positive person I know. Working out is not always the easiet thing to do, but Amy is always there for you every step of the way! Push through it, and in the end it will pay off big for you!
I have always struggled with working out and joined several gyms, and never showed up. My friends encouraged me to join them to try a personal trainer , and that's how I got introduced to Amy! It has been the been a blessing, I have never felt stronger or enjoyed working out as much as I do now. Amy is a phenomenal personal trainer who takes time to plan each workout carefully, is there to encourage you with her positive and uplifting nature. She is wonderful person all around and truly cares for her clients well being! She truly will change your life. Thank you Amy for all that you do! I would definitely recommend her to all my family and friends!
Amy is not only an elite athlete and an outstanding personal trainer. She is creative in developing a great variety of workouts and motivates you to do your very best every time. We workout as a family with Amy and love it!
Amy is the person you are looking for if you want fast results with a knowledgeable, energetic, and fun trainer. She has a gym in the downstairs portion of her town home that is well organized and stocked with work out equipment. She is creative about mixing up the workout so you are not doing the same exercises each time but still working the all the muscle groups. She explains and demonstrates all the exercises, watches and corrects your form and encourages you throughout your time with her. She also sends you home with homework so you can maintain your progress until the next session. As a reward for a challenging workout (and when she does not have another session right away) she will make a smoothie for you! Yum!