Maurice Christovale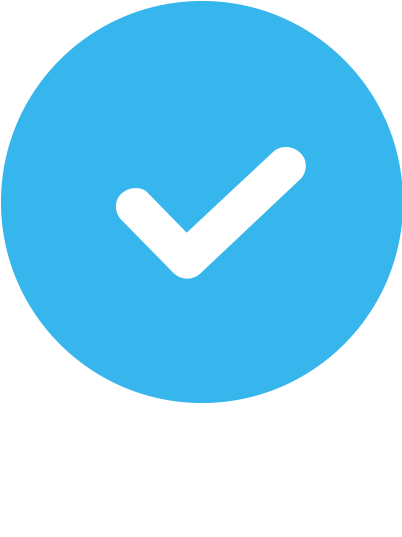 Verified
31 Reviews
Outdoor & In-Home
Virtual
COVID-19 Vaccinated
About Maurice
-HEALTH IS WEALTH-
In these extra ordinary times the sense of normalcy has been thrown out the window. Through my tailor guided routines I hope to help establish and maintain the strongest possible you! Looking forward to assisting as we weather the storm together.
I was born & raised in NYC. My story started 18yrs ago with the Reebok Sports Club which then took me through a nine year journey with the illustrious Equinox. I am ACE, RKC, MMACC and USAW certified amongst others and am currently enrolled in a Pilates apprenticeship program. My passion is life and everything that promotes it. Health and fitness are life's necessary components. My inspiration comes from my clients. Regular men and women that see the need for movement and wake up at 4:30am to put health first. My aim is to provide the missing pieces to your workout and lifestyle. The idea is to combine precision movement with skill & performance. Through my program design, I utilize a systematic approach to fitness. After a thorough goal and fitness assessment, a movement screening is performed to find limiting factors in joint stability or mobility. This will minimizing the risk of preventable injuries due to inappropriate exercise selections. All information igathered is used to create a fitness program based on science, math and periodization . No guess work!
One of my favorite sayings is: "Life is a sport, be game ready!"
My favorite client story
Two days after a Pilates session with my good man Perry I receive a text message. Here's what it said "I Hate You :)".
My favorite exercise
Breathing
My favorite quote
Create like a GOD
Command like a King/Queen
Work like a Slave
- Constantin Brâncu?

P.S Corona who?
My training philosophy
You are only as young as your spine feels!
My training experience
20 yrs of caring & kick ass.
Areas of Expertise
Kettlebells

Boxing

Sports Performance Training

Flexibility and Mobility

Strength Training

Weight Loss

Core and Balance

Muscular Definition

Muscle Gain

Posture

TRX

Functional Training

Pilates

Cardiovascular Conditioning

Stress Reduction

Corrective Exercise
NCCA Accredited Certifications

ACE Certified Personal Trainer
Additional Certifications
Russian Kettlebell Challenge Level 1, USA Weightlifting Sports Performance Coach, MMA Conditioning Coach, CPR/AED, Certified Cancer Exercise Specialist, Animal Flow Coach, Youth Fitness Specialist Level 1, AMGA Climbing Wall Instructor, USA Boxing Certified Coach, Power Pilates Instructor, Ashtanga Yoga Instructor
Education
BA, Exercise Science
Who I Especially Like Working With
Actors, Beginners, Brides-to-be, Cancer Survivors, Dancers, Disabled, Law Enforcement, LGBTQIA, Middle-aged, Military, Models, Overweight/ Obese, Peri/Post-menopausal, Post-rehab, Seniors, Youth
Medical Conditions Experience
ADHD, Anxiety, Asthma, Back Pain/Issues, Bone/Joint Injury, Breast Cancer, Cancer, Cardiac Rehab, Depression, Diabetes, Emphysema, Headaches/Migraines, Hip Pain/Issues, HIV/AIDS, Hyperthyroidism, Knee Pain/Issues, Limited Mobility, Lower Body Pain/Issues, Lymphatic, Menopause, Mild Cognitive Impairment, Neck Pain, Neuropathy, Obesity, Plantar fasciitis, Postural Issues, Sleep Apnea, Stress
Training Areas Served
In-home or Outdoor Training
Maurice has been one of the best trainers that I have experienced. He doesn't get into pushing you immediately so that your body becomes sore. It's a gradual build and it's all about doing it right. Because of this, the workout sessions are always something to look forward to as each session attacks different muscles. He learns and studies your body, movements and limitations which in turn makes you also understand your body and makes you want to do better. Highly recommend him.
All you have to do is spend 5 minutes with this guy to know he is THE REAL DEAL. He lives for fitness, which encompasses mind, body and soul for him. Great trainer . . . great energy . . . great person!
This guy has to be one of the best and smartest trainers in NYC, focused beyond belief. Maurice comes at you with different disciplines to get you where you want to be. He is motivating and fun, while taking you to a fitness level you would never get to on your own.
I've worked out with lots of trainers and Maurice is absolutely the best. He not only knows his stuff and is obsessed (in a good way!) on form, but he's also creative, fun and understands how to adjust for injuries and imbalances. And his positive energy is contagious!
It's hard to get a smile on my face early Monday mornings, but Maurice manages it every week - even after the most grueling of sessions! Innovative and inventive, Maurice makes sure workouts are never boring and always effective!
Maurice doesn't know this, but every time I see him in the gym, I comment to my fiancé, look at Superman! He is either pushing his own self to the max or encouraging someone he is training to the max. He is super helpful . . . always adjusting and manipulating exercises to cater to an individual's level of ability. He is inspiring, pragmatic, comical and an all around motivation.
Maurice is an exceptional trainer and I often utilize all the techniques learned from him in my workouts. He is intensely dedicated to achieving goals for his clients and motivates in such a way that you feel comfortable yet unquestionably challenged. I would recommend Maurice without reservation to anyone who wants a trainer that is knowledgeable, intense and supportive.
Roughly 2-3 months ago I trained with Maurice for a one month intensive program when I had to compete in an endurance competition show held by Stone Cold Steve Austin called Broken Skull Ranch said to air on CMT. Little to mine or Maurice's knowledge did we know I would be competing, one-on-one with female weight lifting champions! And I'm a yogi! And although I've learned great strengths from dealing purely with my own body and weight, with Maurice never before did I feel more unstoppable and powerful as each training session progressed. In my experience with other trainers, you tire out and feel as if you can do no more and give up on yourself! But with Maurice he doesn't give up you, so you shouldn't give up on yourself either! You learn how to harness that fatigue by being more meticulous in your movements instead of doing as much as you can as fast as you can. Form is everything and without that its just an empty workout. He challenges you only to empower what you REALLY ARE CAPABLE OF!
Positive, progressive, regenerative! Challenging, empowering, doable. Maurice; through his program, strives to create in participants, what he has created in himself - SUCCESS!
Thank you, thank you, thank you, for Maurice. He is fantastic, taking his time teaching me and educating me about how to do my workout properly, and not to just get through it and run out to his next appointment. His knowledge of boxing and MMA goes beyond any trainer I have ever had, and he is a definite professional without question. His encouragement and positivity goes a long way with me. He gives me hope that, with his help, I will make my goal of not only losing weight but also feeling good and strong again. Something I have not felt in a very long time. .
Maurice is a fantastic trainer and wonderful person. He is always inspiring and encouraging even at 5 am! I could never motivate myself to do any of the exercises we do on my own, so needless to say he has great positive energy and keeps the workouts fresh and fun. I feel privileged to be able to train with him.
It is so hard to write a review about this gentleman as the journey is still ongoing and it gets better and more challenging every day. As a 1 year post knee surgery patient, I searched for a trainer on the basis of recovery and strength. Maurice not only delivered a program fitting my situation, but also prompted me to raise my own bar and continuously. Maurice comes with great qualifications, but the proof is in his coaching - both your body and mind to motivate you to keep working hard as every goal is achievable. He is knowledgeable and in my sessions, contrary to what people may think training is all about, is not barking orders but explaining your moves and perfecting your form. It's amazing how perfecting your form automatically pushes you to perform stronger. It's been 4 months approximately and I have a stronger knee, am capable of running which I never have in my 37 years of life, and now I have new found strength and new physical goals! The most important quality that I think Maurice has as far as a trainer (as he has many as a human being) is that he adapts your goals and performance to a science and creates a routine that will never bore you, extinguish you or de-challenge you (if that's a word). I am amazed to say that I have not had a single session that I can compare similarly to another. It's obviously backed up with his quest for knowledge and craft - staying up to date and training on various athletic/movement forms. e.g. TRX, Kettle bells, boxing, Pilates, etc. He has numerous certifications and keeps building on them. I have yet to come across another individual with such thirst for knowledge and enthusiasm to better peoples' mental and physical lives. A true professional with passion overload. I wake up at 5 am to train with him 2 times a week and not once have I been faced with a unprepared or moody professional. Thank you Maurice, this is definitely more than just a vocation to you and it shows and it inspires.
I am so grateful to Maurice, who set up an exercise routine for me that I truly enjoy. He really listened to the kind of experience that appeals to me, and that's clearly reflected in my routine. Also, he's incredibly knowledgeable about how each particular exercise works; I get a lot out of his explanations--they inspire me. As does he...Maurice has a wonderful encouraging spirit and I consider myself lucky to be one of his "athletes"!
He really knows and understands how the body works and looks at physical training from a holistic approach. I have a lot of aches and pains and he is great about knowing when and how to modify exercises and adapts my routine accordingly to my needs. He is super knowledgeable. I am not the most motivated person when it comes to exercising but I look forward to my sessions with Maurice because he has such an enthusiastic outlook and brings such energy. He is clearly passionate about what he does. Even when I feel like I'm going to die he manages to crack me up. When I am working out with him I feel 100% of his focus. Unlike other trainers I have seen I don't feel like he is distracted, he is totally focused on me. He is always correcting me and my form. He is constantly engaging with me and sometimes even does the exercises with me. He constantly changes the exercises we do in each session so it is never ever boring. What's been amazing is that I have been feeling better and noticing my body changing which is exciting to see. I feel like he truly cares about his clients. He checks in with me during the week to see how I am doing and provides any advice accordingly. I would recommend him in a heart beat!
Maurice has been working with me twice per week for a couple months and he always is high energy, prepared and on time to work. Whether working on endurance, strength or power he always had new and intersting exercise routines to keep things fresh and the body on its toes. I highly recommend working with Maurice whatever your fitness level may be as he has very thorough technical knowledge which benefits fitness nuts and newcomers alike.
I bought a package for my husband to help him lose weight. My husband hates to work out - until he met Maurice. Maurice incorporates boxing and other fun elements into the session so that it is more than just the routine exercises. Now my husband looks forward to their weekly sessions.
Maurice Christovale is an amazing trainer and person. Always keeps the workouts fresh, fun, and sweaty! He has a fantastic positive attitude that is inspiring during a tough session.
Maurice is the most knowledgeable and caring trainer I've ever worked with. He finds your limitations and helps you work through them, demonstrating great form, giving you a great workout, and PREVENTING INJURY. Give him a try---you'll come back for more.
Maurice is fantastic. In addition to all the knowledge and experience he brings with him, he has something even more rare: he listens and he learns. I told him up front I needed him NOT to push too hard, and I really mean it-- I'm hypersensitive to that because I already have too much of it my life both at work and at home. He heard me the first time, and he's been challenging me and helping me get stronger without ever feeling like an adversary. He got on my team, even though it's probably not oriented quite the way he and a lot of his clients are. (I am not drawn even a little to the idea of waking up at 4am to juggle kettle bells.)
Maurice has got many weapons in his arsenal to break down your physical and mental barriers - boxing, martial arts, weight lifting, circuits - every workout is a creative experience and keeps the body from plateauing. I spent several months with Maurice and definitely made good progress on weight, mental fortitude and just general ass-kickery.
Transformative Trainer Maurice is inspirational in designing and engaging you in a physical regimen that is specific for your needs and goals. If you have experience and are fit, he will make it interactive and tailor a program that moves you beyond the "plateau". If you are a novice, Maurice is accredited in multiple disciplines and his devotion to his craft will transform you into a devotee of fitness for life.
Maurice is a true expert in his field. He changes up my sessions every week which keeps me motivated and interested. He also draws from a range of disciplines from boxing to yoga that has increased my coordination, flexibility and confidence when undertaking my own activities like golf, cycling and landscaping. Would highly recommend him.
Maurice is a terrific trainer who pushes his clients to their max while regularly varying the workouts. His strict focus on form ensures there are no unintended injuries, and the correct muscles get isolated and worked.
Looking for a trainer, it was most important to me to find a professional who actually understands how the human body works. I didn't want to just work on getting the best body of my life now, I wanted to ensure that the body I was working on, would work properly as long as I'm alive. Maurice understands how to ensure that your form is perfect so that you do not strain yourself and cause micro damage that builds up over time. He works with you on the things that you actuality need to do to be in truly perfect shape -- functioning optimally in every day life with a strong, balanced, agile body. And he cares about your long-term success in maintaining the results he helps you achieve. I'm beyond grateful to FYT for helping me find Maurice! It's been the best training experience of my life!
i've working with Maurice for a few years now- he's the best trainer i've worked with - pushes me, focuses on form and there have been visible gains.
I've had plenty of trainers over the years, but I have to say that Maurice is a GREAT trainer - not only does he know his stuff - but he designs works that I ask for. And is enthusiastic about it! I also like chatting with him about various topics - he's very knowledgeable so it's fun to learn while I'm sweating!
Maurice is an awesome trainer and one of the most enthusiastic and positive people I've met. Workouts were very challenging but his enthusiasm kept me motivated and his daily check-ins kept me on track toward my weight loss goals. I am very happy with how much progress Maurice helped me make toward my weight loss goals, but more amazed with the strength I gained and the fact that I now actually enjoy working out and running and that I now know how to workout in a way that works for me and gets results! I would absolutely recommend Maurice to those seeking a personal trainer no matter your fitness level. While I was looking to jump start my routines, I saw folks of all levels working with him and we all received great attention. Run, don't walk to train with Maurice Christovale. He changed my life and he can help you change your life too!!!
Maurice is a great trainer, from the first session i knew that i made the right choice by working with Maurice. I saw results within a couple sessions and he was really able to target muscle groups i haven't used in years (if ever). I have a chronic illness where symptoms can come out of no where making it hard for me to complete certain workouts. He was able to quickly adjust his programs for me so i still got the benefit of the session but wasn't in pain the entire time. I always left each session feeling like i got my moneys worth. Beyond the fitness aspect he also a fun and cool guy too. Sadly i had to leave the city on a work assignment otherwise I would still be working with him. Highly recommend.
I have been working with Maurice for a little more than a year with my fiance joining me for these sessions in the last 6 months. Maurice is a phenomenal trainer with extensive knowledge of different workout techniques, yoga, and pilates. He ensures that you train in a way that saves your body from any additional stress on joints but still strengthens you. He is quite flexible with timings and easy to schedule. He has a friendly and encouraging attitude but still willing to push you to get the results you need.
Maurice was fantastic in every way. Largely due to his nuanced understanding of mind and body, I learned a lot from him in every session. Highly recommended!
I highly recommend Maurice. I have been working out with Maurice for some time now and he is the best. Pushes you further than you can go and comes up with creative workouts.
Are you a trainer?
Get new clients. Change lives.