Oregon Personal Trainers. Delivered.
Oregon
Find Your Trainer delivers you the best personal trainers in Oregon.
Train with a vetted and certified personal trainer
anywhere - a gym, your house, office, hotel or outdoors.
How Find Your Trainer Works
Find Your Match
Find the perfect personal trainer near you based on your goals, your personality, your lifestyle and your body.
Train Anywhere
Work out with trusted and vetted local trainers at your home, building gym, outdoors, or the gym. We'll bring the equipment.
Book & Pay With Ease
Effortlessly book and pay for a training session directly from the trainer's profile.
The Best Personal Trainers in Oregon
Oregon's Top In-home Personal Trainers
Best of 2017 - Check out these highly rated in-home personal trainers in Oregon
Tammy Coles
I can also train you at my private facility at 436 Charnelton Street in Eugene
My relationship with the gym began 90lbs ago when I was much heavier and very good friend convinced me to join the gym with her. 7 years later I am now a trainer who wants to help others not make the mistakes that I did.
I became a trainer when I discovered groundbreaking research during my graduate study that showed CBT was a missing piece of long term success. Having a supportive network and unlearning those bad habits that got you there in the first place are important pieces of the puzzle.
If you aren't a gym person, are afraid of working out and are someone who feels like a "trainer" who is in great shape won't understand, I am your girl. I am here because I have walked the walk and I have done the clinical research to know what actually works. My clients have amazed me with their results. You can do it.
Train with Tammy
Lynndzee Hemphill
Hi I'm Lynndzee! If you're fed up and ready to get busy making progress (I've been there too) I'm your girl! Stop telling yourself tomorrow and letsee get you started with a free consultation.
Train with Lynndzee
Brittany Winfrey
Brittany is a certified personal trainer through the American Academy of Sports Medicine (ACSM), a certified cycling instructor and silver sneakers instructor, and a certified level 1 Precision Nutrition Coach. She received her Bachelors in Fitness and Nutrition from Oregon State University in 2013. Brittany's commitment to her own fitness endeavors has translated into her dedication to help clients succeed. She has worked with a wide range of clients from cardiac rehab and chiropractic patients to moms looking to improve their quality of life. She specializes in middle-age to senior populations but also enjoys working with younger clients as well. Brittany believes reaching our fitness goals changes all areas of our lives. "Movement is change. Change is life. Movement changes life." When Brittany is not in the gym she enjoys taking her dog Karli to the dog park, playing disc golf, trail runs, and is currently training for an olympic triathlon.
Train with Brittany
Michelle Wimberly
I am a certified ACE mobile personal trainer and Nutrition Coach. If the gym isn't for you or maybe you just want to try something new I'm your girl. Weather it's Mt. biking, cycling, hiking, backpacking, trail running or any number of outdoor activities I can show you how to get the most out of your time or create a program to get you to the next level. Call me today and we can get started! I love to train outside and teaching people how to change their daily focus to include healthy activities into their schedules and lifestyles. I utilize the amazing trails that are here in beautiful Southern Oregon to help accomplish this. One of my favorite things to do is to broaden my client's horizons. I also train many people in their homes and can train at Alevia Physical Therapy. So many chioces give me a call and lets get started!
Train with Michelle
Ann Prokenpek
When I'm not helping people improve their lives, I enjoy spending time with family and friends as well as hiking in the mountains with my dog, Brandi. As a NASM Elite Trainer and Wellness Specialist, my training philosophy goes beyond simply going through the motions and counting reps. It is about making a decision to change your life and taking the necessary steps to make it happen. I take a whole body approach that includes nutrition coaching as well as fitness so that my clients will see and feel the benefits of personal training.
Train with Ann
Pierce Calloway
I guarantee to give you a better personal workout than what you could put yourself through! I have over 15 years of experience, and will train you until your muscles are fatigued. With my current training methods, you'll be burning off fat calories for hours after we finish our workout together, even if you decided to go home and sit on the couch. I even offer Nutritional help, because I'm certified in Sports Nutrition.
No matter your age, and reason for working out, I will be able to effectively train you!
Train with Pierce
Bret Munk
I develop personalized wellness plans to help achieve lifelong fat loss and lean muscle development, while nourishing the mind and spirit to better manage dietary considerations and emotional duress.

State of the art exercise prescription, ancestral approach to diet, and spiritual connection to all parts. I am an ACSM Certified Personal Trainer pioneering the fusion of mind/body/spirit in the development of personalized wellness programs for people of all fitness levels.
Train with Bret
Christopher Hinton
Update: I really have specialized in helping overweight trainees only. Why? Because I like to make a DRAMATIC impact into people's lives. I like to serve the need that is the greatest. I like to work with trainees who have either not been able to become regular exercisers, or those that struggle with weight-related ills such as metabolic syndrome, obesity, diabetes, etc. If you are just "looking for something new", or are already in good shape, I would recommend you see one of the other great trainers on FYT! My colleagues are all excellent.
I used to own an L.A. Boxing gym. It later became UFC GYM when our franchise merged with the UFC.
We specialized in group kickboxing classes. When I sold the gym, I wanted to carry on with my own training, and I discovered something: there were a lot of flaws in the way kickboxing classes are done. I won't detail what they are, but I tackled each one of the flaws and created a training program that was nothing but STRENGTHS.
I really feel that the "System" I invented for personal training is not only awesome, but it is the best in the world. (for my target market)
Train with Christopher
Sean Lewis
When you train with me expect to be put through a work out of both weight training corrective exercises core training and cardio interval training.

never say you cant do something, it just sets you up to fail. always think that you can do it and push your self out of your comfort zone.
Train with Sean
The Oregon FYT difference
Find Your Match
Our approach is different. We recommend personal trainers in Oregon based on you. Your goals. Your schedule. Your location. Your lifestyle. After all, this is personal training.
Find Your Match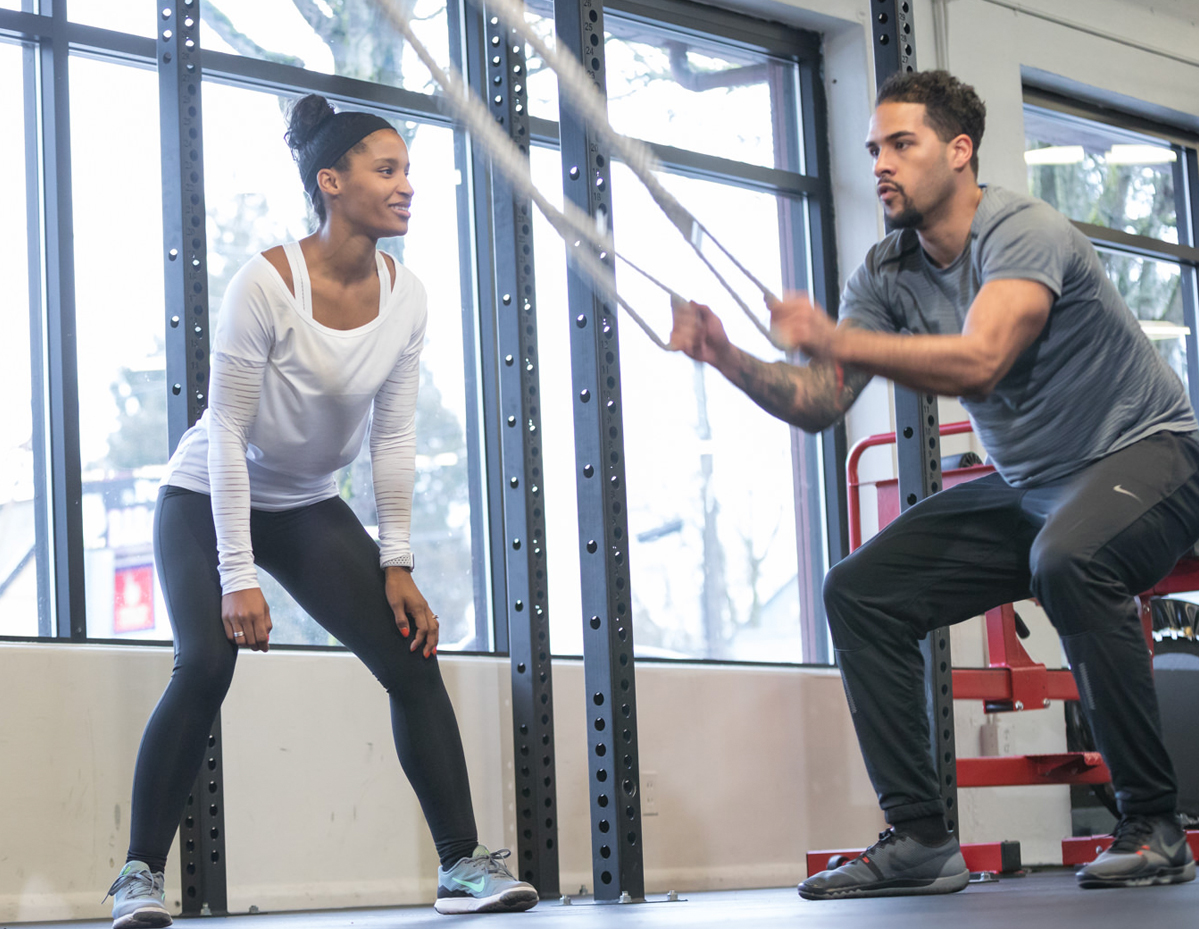 Find Your Trainer is proud to partner with the American Council on Exercise to achieve our shared mission to get people moving safely and effectively. With over 30 years of experience and over 70,000 professionals holding NCCA-accredited certifications, ACE continues to set the gold standard.
Learn More
Train In-Home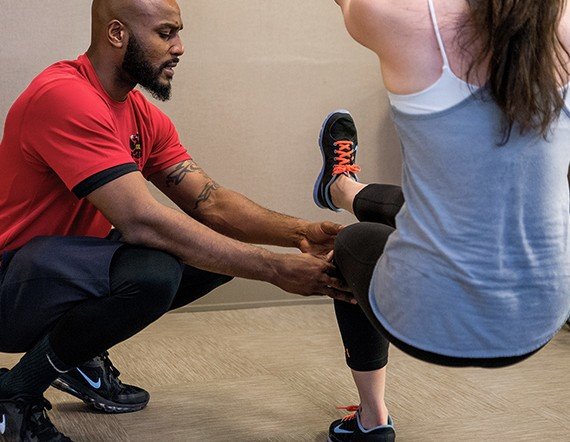 Our trusted and vetted Oregon personal trainers will meet you at your home, office, hotel or at the park. Schedule when and where it's most convenient and comfortable for you. And we even bring all the equipment.
About In-Home Training
Simple & Affordable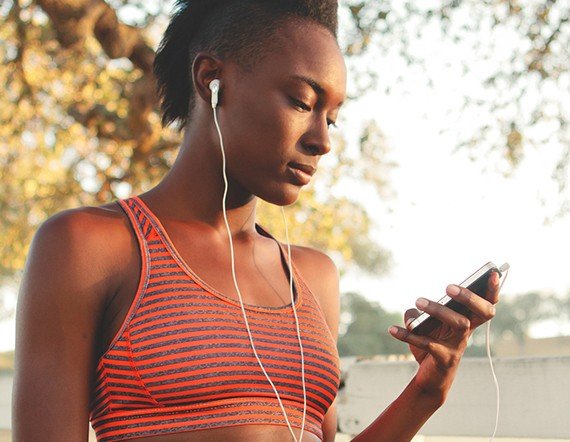 Search, schedule & pay for personal trainers in Oregon all from your desktop or mobile device.No sales pitches and no back and forth. No memberships. No contracts. No expensive packages.
Trusted & Secure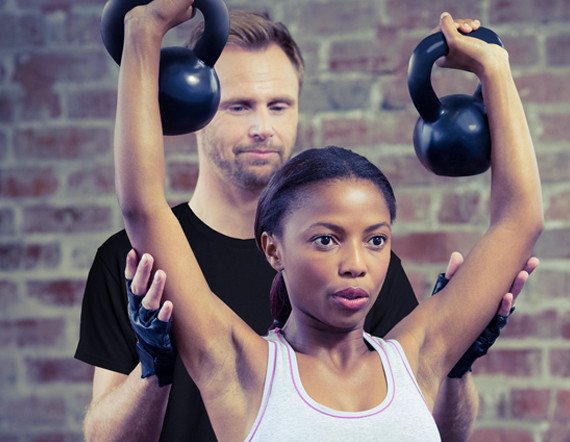 Pay securely and train safely with a vetted and insured Oregon personal trainer.
WHY YOU NEED A PERSONAL TRAINER
Faster
"My trainer is committed to getting the most out of the workouts and to reach beyond what I'd otherwise do by myself."
-ERIC M.
Exercising with personal trainer is the fastest and most effective way to increase your strength, cardiovascular fitness, and lean body mass.1 Period.
Effect of supervised, periodized exercise training vs. self-directed training on lean body mass and other fitness variables in health club members. J. Strength Cond Res. 2014 Jul;28(7):1995-2006.
Stronger
"I've been challenged. I've exceeded what I thought were my capabilities. I'm stronger now than I've ever been. I've never felt better."
-PATTY D.
Do things you never thought possible. Run that race. Fit into clothes you love. Get ready for that big day. Feel stronger and healthier than ever.
Smarter
"I love the personalization I get with each workout. My trainer is flexible to work with and welcomed me at my level of fitness so I didn't feel intimidated. But my trainer also pushes me farther than I ever thought I could go."
-TIFFANY R.
The right personal trainer will observe where you're at and take you where you want to be with a tailor made plan to help you to achieve your goals based on your body and your lifestyle.
Safer
"I was educated on the value of proper form and technique and couldn't have gotten to the point I'm at without personal training."
-KEVIN T.
Personal trainers specialize in the sweet spot between knowing your limitations and pushing you to the next level. You will always be improving and focusing on thoughtful training as a means of staying injury-free.
...And Fun!
"Every workout is a little bit different so my body and brain don't have time to dread what's coming! It's fun and interesting and, most importantly, super effective and efficient."
-MAGGIE G.
We know what physical fitness is about more than a workout. In order to see the results, consistency is key. A trainer will keep your workouts fun and challenging so that you stay motivated to achieve your goals.
THESE THINGS COST ABOUT THE SAME AS A PERSONAL TRAINING SESSION
There are splurges and necessities. All of the below items are similar in price to a training session but won't make you feel half as good. Invest in yourself!
MOVIE TICKETS & POPCORN FOR TWO
DINNER OUT AT A RESTAURANT