Oregon Personal Trainers. Delivered.
Find a Personal Trainer in Oregon
Find Your Trainer delivers you the best personal trainers in Oregon.
Train with a vetted and certified personal trainer
anywhere - a gym, your house, office, hotel or outdoors.
What Our Clients Are Saying
The Best Personal Trainers in Oregon
Oregon's Top In-home Personal Trainers
Best of 2017 - Check out these highly rated in-home personal trainers in Oregon
Alberto Padilla
(4 reviews)
Alberto proves that being a wonderful human being is the key to being a great trainer and fitness coach. I've worked with him since October 2012, and I've significantly increased strength in my arms, legs, back and core. Most importantly, Alberto has significant experience in fitness regimens outside of traditional strength training, including boxing, tai chi and martial arts. This additional experience has helped me to reduce my stress levels, and added variety to my training routine. For all of these reasons, I'm pleased to offer Alberto my highest level of personal recommendation.
View full profile
Tammy Coles
I can also train you at my private facility at 436 Charnelton Street in Eugene
My relationship with the gym began 90lbs ago when I was much heavier and very good friend convinced me to join the gym with her. 7 years later I am now a trainer who wants to help others not make the mistakes that I did.
I became a trainer when I discovered groundbreaking research during my graduate study that showed CBT was a missing piece of long term success. Having a supportive network and unlearning those bad habits that got you there in the first place are important pieces of the puzzle.
If you aren't a gym person, are afraid of working out and are someone who feels like a "trainer" who is in great shape won't understand, I am your girl. I am here because I have walked the walk and I have done the clinical research to know what actually works. My clients have amazed me with their results. You can do it.
View full profile
Lynndzee Hemphill
Hi I'm Lynndzee! If you're fed up and ready to get busy making progress (I've been there too) I'm your girl! Stop telling yourself tomorrow and letsee get you started with a free consultation.
View full profile
Mark Watson
What separates me from other trainers and programs is my ability to find what works with your lifestyle. It is my ultimate goal to meld health & fitness with my client's lives, NOT the other way around. When you work with me, you're going to learn what to do and how to do it in terms of your specific goals, no matter what.
View full profile
Adebola Adewumi
GYMGUYZ is proud to be the FIRST in Home Mobile Personal Training and Fitness Franchise Company. As #1 in Home Personal Training, we offer individualized one-on-one workouts, group instruction and corporate fitness. GYMGUYZ has an amazing team of certified coaches that incorporate the GYMGUYZ philosophy of the 3 C's during each workout. Our workouts are Convenient, Customized & Creative. For your convenience, we travel to you in our GYMGUYZ van to your home, office, park or setting of your choice, at a time that works best for you.
View full profile
Michelle Wimberly
I am a certified ACE mobile personal trainer. If the gym isn't for you or maybe you just want to try something new I'm your girl. Weather it's Mt. biking, cycling, hiking, backpacking, trail running or any number of outdoor activities I can show you how to get the most out of your time or create a program to get you to the next level. Call me today and we can get started!

I love to train outside and teaching people how to change their daily focus to include healthy activities into their schedules and lifestyles. I utilize the amazing trails that are here in beautiful Southern Oregon to help accomplish this. One of my favorite things to do is to broaden my client's horizons.
View full profile
Ann Prokenpek
When I'm not helping people improve their lives, I enjoy spending time with family and friends as well as hiking in the mountains with my dog, Brandi. As a NASM Elite Trainer and Wellness Specialist, my training philosophy goes beyond simply going through the motions and counting reps. It is about making a decision to change your life and taking the necessary steps to make it happen. I take a whole body approach that includes nutrition coaching as well as fitness so that my clients will see and feel the benefits of personal training.
View full profile
Pierce Calloway
I guarantee to give you a better personal workout than what you could put yourself through! I have over 15 years of experience, and will train you until your muscles are fatigued. With my current training methods, you'll be burning off fat calories for hours after we finish our workout together, even if you decided to go home and sit on the couch. I even offer Nutritional help, because I'm certified in Sports Nutrition.
No matter your age, and reason for working out, I will be able to effectively train you!
View full profile
FYT's Featured Oregon Personal Trainer
Christopher Hinton
Update: I really have specialized in helping overweight trainees only. Why? Because I like to make a DRAMATIC impact into people's lives. I like to serve the need that is the greatest. I like to work with trainees who have either not been able to become regular exercisers, or those that struggle with weight-related ills such as metabolic syndrome, obesity, diabetes, etc. If you are just "looking for something new", or are already in good shape, I would recommend you see one of the other great trainers on FYT! My colleagues are all excellent.
I used to own an L.A. Boxing gym. It later became UFC GYM when our franchise merged with the UFC.
We specialized in group kickboxing classes. When I sold the gym, I wanted to carry on with my own training, and I discovered something: there were a lot of flaws in the way kickboxing classes are done. I won't detail what they are, but I tackled each one of the flaws and created a training program that was nothing but STRENGTHS.
I really feel that the "System" I invented for personal training is not only awesome, but it is the best in the world. (for my target market)
THESE THINGS COST ABOUT THE SAME AS A PERSONAL TRAINING SESSION
There are splurges and necessities. All of the below items are similar in price to a training session but won't make you feel half as good. Invest in yourself!
MOVIE TICKETS & POPCORN FOR TWO
DINNER OUT AT A RESTAURANT
More Oregon Personal Trainers
Specialties:
Strength Training
Weight Loss
Cardiovascular Conditioning
Certifications: NASM Certified Personal Trainer, AFAA Certified Personal Trainer, ACE Certified Personal Trainer
Training Locations: Portland, OR
1-on-1:
$49/hr
|
Partner:
$37/person
|
Small Group:
$16/person
You can expect to receive full understanding for what, and why, you are doing what you are doing. You can expect to receive knowledge about yourself, and to be enlightened about your future. you will receive Nutritional guidance, and progressive exercises as you adapt and get stronger


Specialties: Strength Training, Weight Loss, Cardiovascular Conditioning
Specialties:
Strength Training
CrossFit
Martial Arts
Boxing
Kickboxing
Combat Training
Certifications: NASM Certified Personal Trainer
Training Locations: Bonita, CA - Chula Vista, CA - Coronado, CA - Imperial Beach, CA - La Jolla, CA - La Mesa, CA - Lemon Grove, CA - National City, CA - San Diego, CA - Santee, CA - Spring Valley, CA
1-on-1:
$59/hr
|
Partner:
$44/person
|
Small Group:
$19/person
Be prepared to work hard and get results
Specialties: Strength Training, CrossFit, Martial Arts, Boxing, Kickboxing, Combat Training
Specialties:
Strength Training
Weight Loss
Functional Training
Sports Performance Training
Certifications: ISSA Certified Personal Trainer
Training Locations: Portland, OR
1-on-1:
$59/hr
|
Partner:
$44/person
|
Small Group:
$19/person
Train for a lean and toned body to lower body fat and build lean muscle.

I train the whole body with emphasis on the core using the TRX Suspension Trainer, TRX Rip Trainer, Fitness Ropes, Indo Balance Board and Medicine Ball.
Specialties: Strength Training, Weight Loss, Functional Training, Sports Performance Training
The Oregon FYT Difference
Find Your Match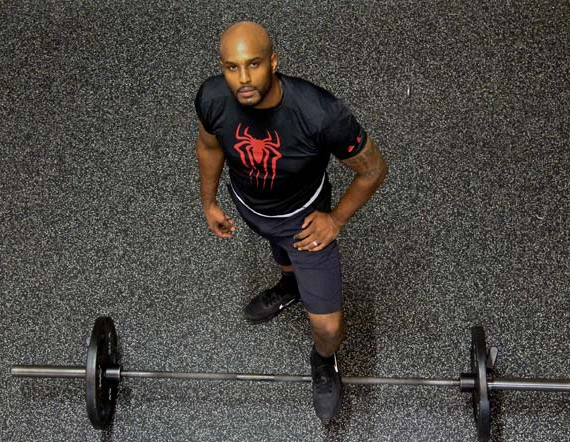 Our approach is different. We recommend personal trainers in Oregon based on you. Your goals. Your schedule. Your location. Your lifestyle. After all, this is personal training.
Find Your Match
Train In-Home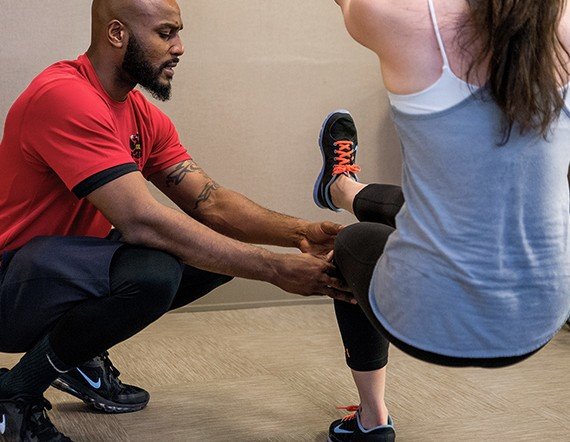 Our trusted and vetted Oregon personal trainers will meet you at your home, office, hotel or at the park. Schedule when and where it's most convenient and comfortable for you. And we even bring all the equipment.
About In-Home Training
Train With Friends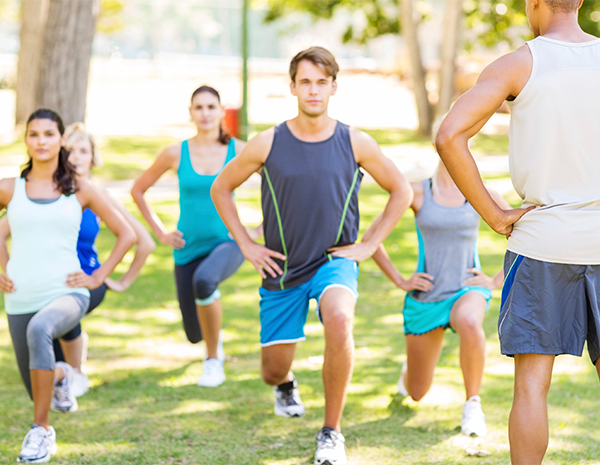 Train with a partner or up to 5 of your friends with Partner & Small Group Training session options. A Oregon personal trainer comes right to your door! Split the cost, have fun, and bring new meaning to the phrase "squad goals".
About Partner & Small Group Training
Train at Top Gyms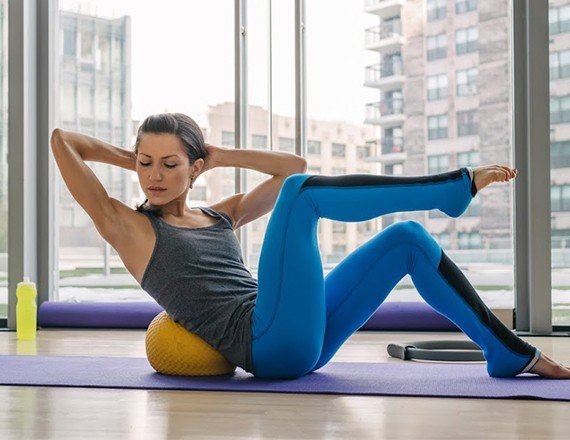 We've partnered with the best personal training gyms in Oregon so you can train at the top gyms and studios in the city. You never need a gym membership to book a personal training session.
Simple & Affordable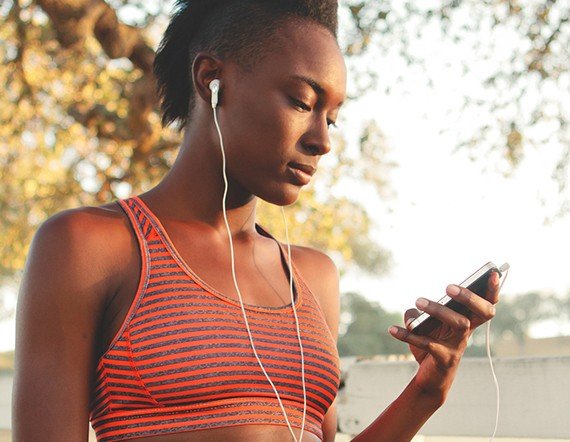 Search, schedule & pay for personal trainers in Oregon all from your desktop or mobile device.No sales pitches and no back and forth. No memberships. No contracts. No expensive packages.
Trusted & Secure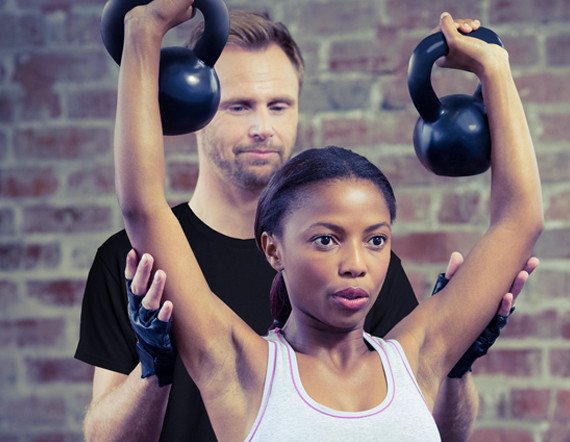 Pay securely and train safely with a vetted and insured Oregon personal trainer.
Previous
Next