The best way to find
a personal trainer in Rhode Island
Rhode Island's best vetted and insured personal trainers delivered to your home, park, or building gym.
or
Search All Trainers: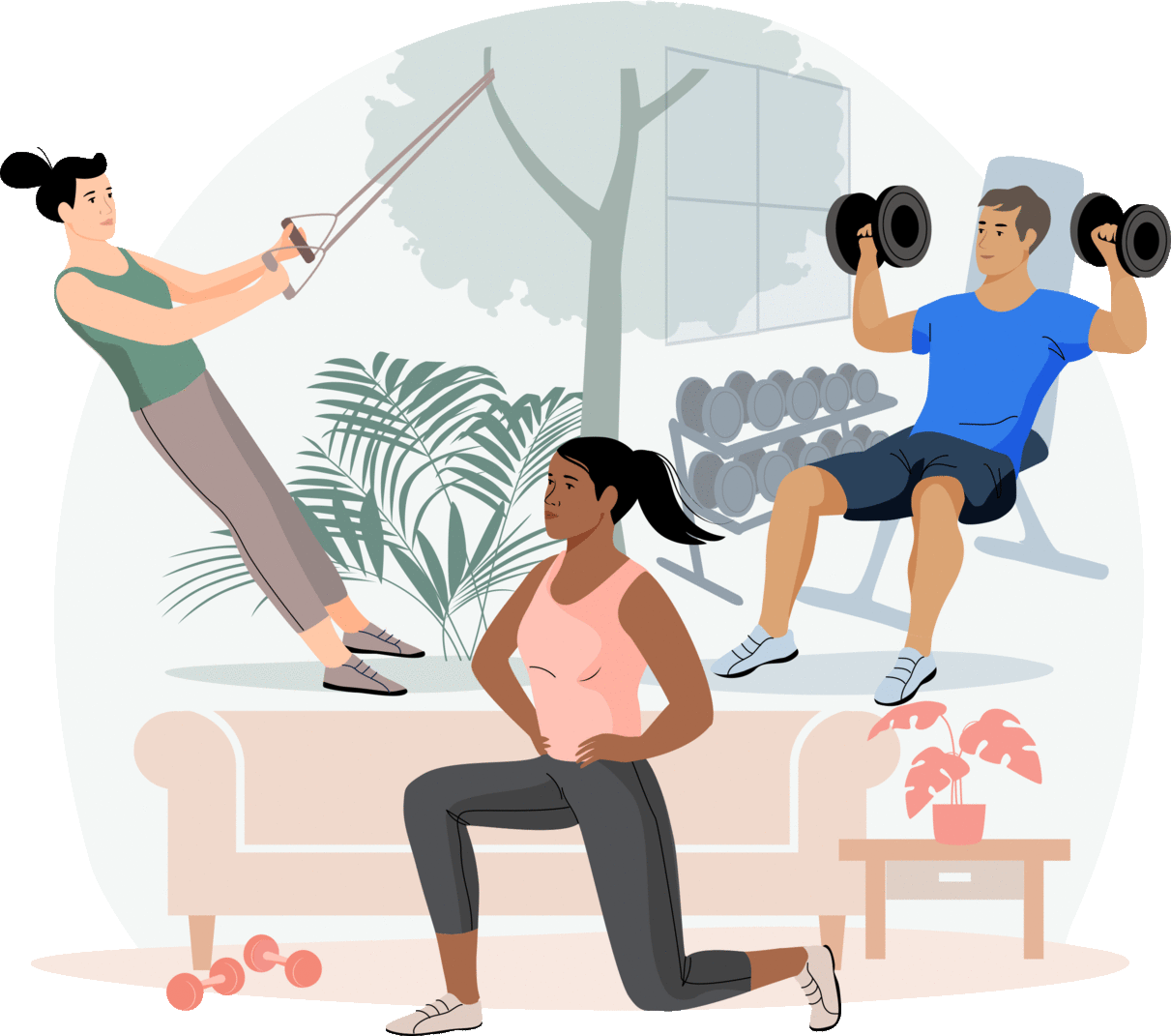 Take the first step to your healthiest self.
With Find Your Trainer, work out where you want,
when you want, with the trainer you want.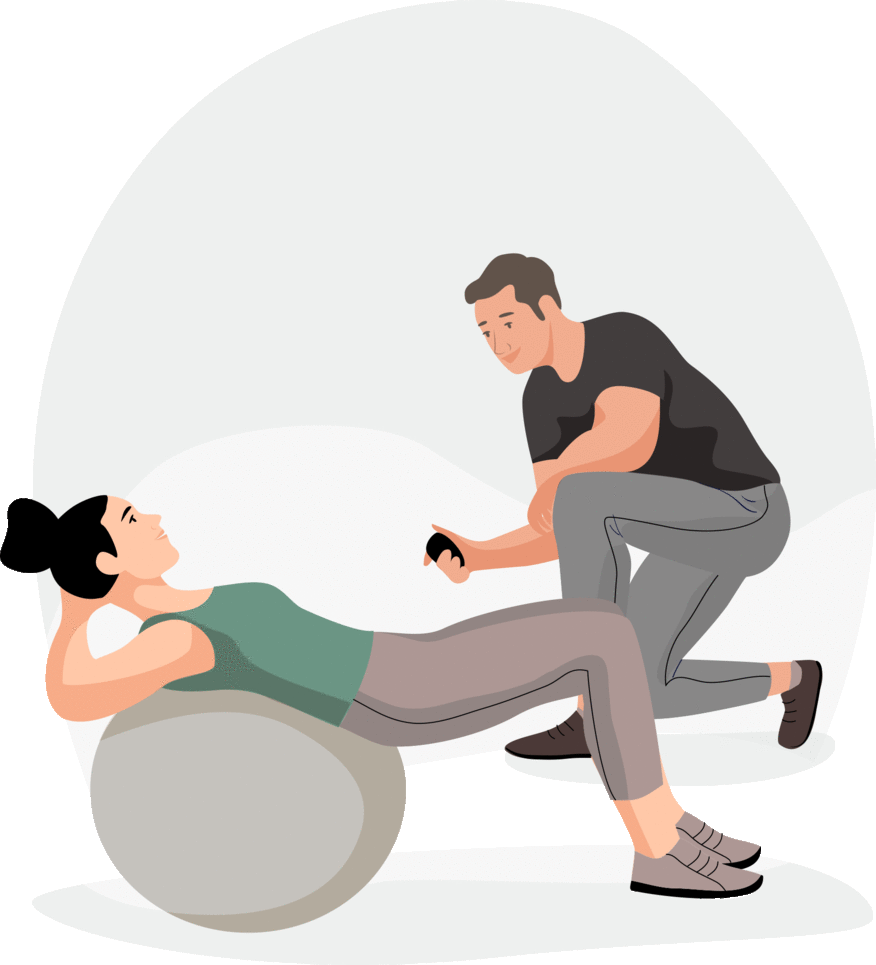 Let's face it, getting in shape can be hard. Our Rhode Island personal trainers will create a personalized workout plan, show you what to do, and support you every step, stretch and rep of the way. We are committed to your long-term success.

FYT Pros have helped thousands of people just like you.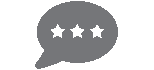 Read bios and reviews of personal trainers in Rhode Island and pick the perfect one for you.
Rhode Island personal trainer reviews

Amazing, effective and experienced!
Getting a work out with Doug was amazing! He took the time to get to know my goals, baseline, and expectation. He knew how to make the work out fun, effective and challenging. I plan on working out with him some more in the future!

Easy to book & to find a great match
It was a very easy process to sign up and get started. The customer support was very responsive when I had a question and made me feel truly cared about. My trainer is amazing and just what I wanted for an at-home trainer. I have a lot of anxiety going to the gym and don't feel like I belong ther...

Looking forward to working with my new trainer!
I met with Vivian Andreeva, and she was all the Find-Your-Trainer bio said about her - and more! I am an older man with some chronic health issues. After a clear discussion of these and my goals, she was able to enthusiastically develop a plan that is heart-healthy and which assists with balance,...

Wonderful Trainer!!
Allan is wonderful in every way: he's punctual, knowledgeable, patient yet insistent, and he makes the workout a very pleasant experience. So far, I've been looking forward to every workout, which is somewhat of a miracle!!

Kami Blease
Kami is a total pro who instantly connects. Highest recommendation!

Great Motivator!
I've only had two training sessions with Allan, but he is fantastic! I am very lazy and he is an excellent motivator with gentle but unyielding, extremely positive encouragement. My thighs are already strengthening from just one session!!! I'm looking forward to the next sessions with him!

Kami is a real pro.
Kami is a real pro. Highest recommendation.

Excited!
I'm excited for my new journey with Emma, she's so nice and knows exactly what I need for my healthy journey

Nancy did a great job
Nancy did a great job of establishing rapport with my mom and motivating her.
How it works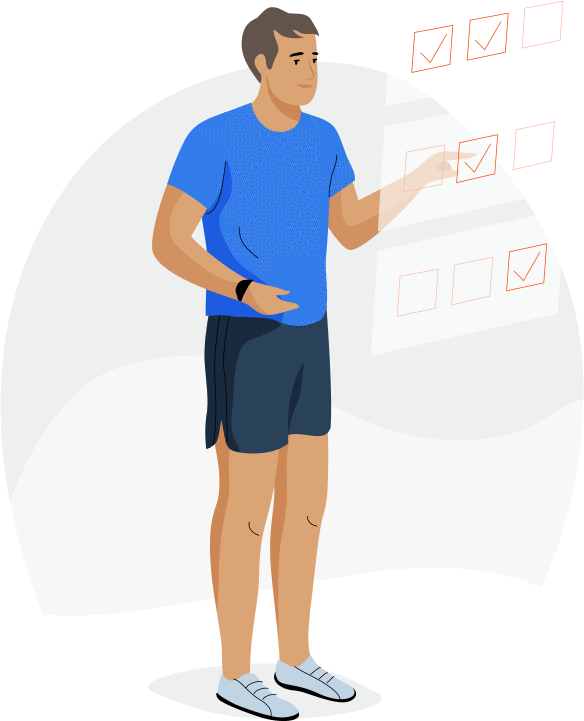 1. Take the quiz
Get matched & pick the
perfect local Rhode Island trainer for you.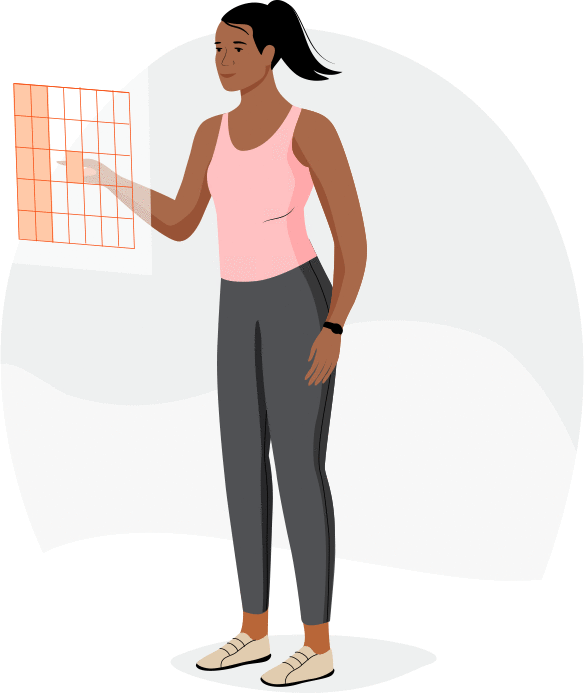 2. Book your session
Pick a time &
securely pay online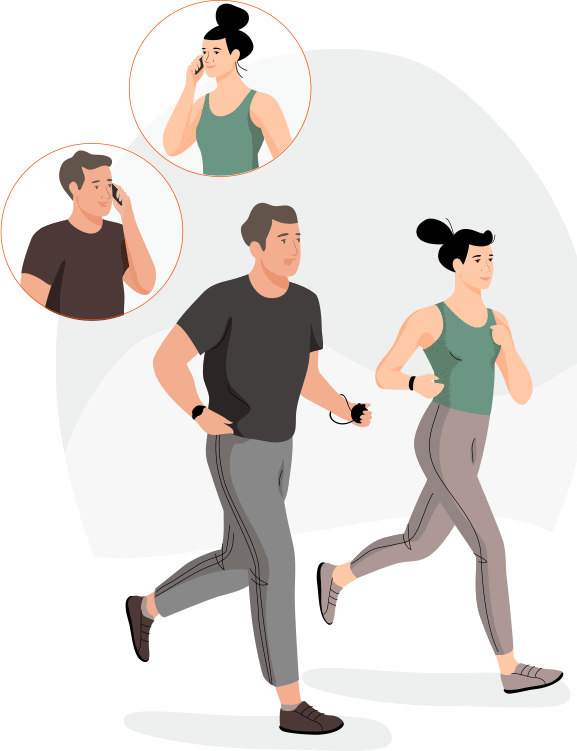 3. Get FYT !
Schedule your free phone
consultation & start working out!
The FYT promise
Why book with us? Find Your Trainer is the only company that provides these features when booking your
personal trainer. That means guaranteed total peace of mind during your fitness journey.

Money back guarantee
after your first session

All FYT pros are vetted,
certified and insured

Fully customized
workouts for all levels

Work with a dedicated
customer support team

93% 5 Star
Reviews
As seen in








The best personal trainers in Rhode Island
Heather B.
Originally from Ontario, Canada, HB has a background in dance disciplines, kickboxing and Jeet Kune Do, and began her fitness career in 2016. After the difficult birth of her son, she realized the lack of exercise resources for women-specific health concerns in Rhode Island! Juno Fitness was founded in 2019 to provide women (and non-binary with female health concerns!) with accessible, informed and supportive exercise options, the goal to build strength, resilience, and self-confidence.
Train with Heather
Amanda B.
I am recently embarking on a part –time journey into the fitness industry. I have been a lifelong athlete and believer in the vital importance of embracing fitness and wellness into everyday life. My journey as an athlete began playing basketball growing up and in college.
After college, and struggling with some injuries, I had gained weight, and decided to change my life habits, which lead me on a journey of embracing fitness, health and wellness at the core of my life.
As a leader, I have the privilege to work with teams and individuals to assess them, and align them and support them to become their best selves to produce results, and these skills translate over into clients and the journey into fitness and health improvement.
My fitness journey did not end with weight loss (of 100+ lbs) , I have participated and have done a vast variety of different types of exercise programs and fitness adventures.

I have completed over 30 races, 2 full marathons, including Boston 2018, a 20 miles over night endurance race, 4 half marathons and a variety trail runs, 10k's and 5k's.
Within in racing and running, I developed a love for heavy lifting and started to work on powerlifting and recently fell into strongman lifting. I do a variety of functional fitness and hybrid training.
I recently won Strongest Female NY, qualifying to compete in United States StrongMan Associations Nationals in June 2019.
I enjoy alternating the heavy lifting and physical demands of endurance and strength with the softness and balance of yoga. I incorporate vinyasa and yin yoga into my routines to improve my breathing, my mind, my balance and flexibility and my mindfulness.
I am a firm believer in the mind over body philosophy. I am living proof, anything is possible with grit and determination. I love the ability to be so adaptive and dynamic with utilizing fitness to continue develop myself, and I have a deep passion in wanting to share my story, my knowledge, my experiences, and now my training and certification in assisting others to becoming their best selves in all aspects of their life, by starting and continuing with health, wellness through their own fitness journey. Being able to assist others, will not only help continue my motivation, but I hope they will develop their own stories and experiences of improvement and become passionate of the importance of wellness both mind and body.
Train with Amanda
Enqing L.
I'm a huge fan of fitness and health. It is my passion to help others to understand how to exercise and how food effects our body to achieve the body we want in the healthy way. I look at the body as a whole, and I focus on quality sleep, hydration, diet, and exercise. Every "body" is different and there is no one size fits all. Do what works well for you.

I find it very interesting how there's so many diets out there and people are still unable to achieve their weight goals, I can help to motivate and educate you on nutrition. If I don't know it, I will research and read about it. I am always looking to grow and expand my knowledge in any way possible. Also, I'd like to thank Mind Pump (podcast) for giving out so much free solid information on health and fitness.
Train with Enqing
Donna M.
When I coach clients for health and fitness, I help them to understand how their thoughts and feelings effect their perceptions. I believe a persons health is dependent on what is going on the inside, not just physically, but emotionally as well. I simply call it the art of personal training from the inside out. My mission is to bring out the best in peoples talents and abilities. No matter what physical challenges there may be. Where there is a will there is a way. The following quote by unknown is a strong metaphor for this. "When life throws you a curve ball, hit it out of the park."
Train with Donna
Nina R.
Looking for someone that will push you to your limit but make sure you're have fun while doing it? Look no further! As an ACE Certified Personal trainer I am not new to the fitness world and am beyond excited to make my passion for fitness my profession. I have been training in gyms since I was 15, ran track and field in high school and was was a dancer for most of my life. I have experienced first hand the profound enhancements that fitness brings to our lives. Fitness has brought me out of some of the lowest points in my life and I feel truly blessed to be able to share my knowledge and expertise to now enhance your lives with fitness!
My personal training styles focus mainly on incorporating weight training circuits and HIIT cardio for maximum results. I work with clients who are looking to lose body fat and build lean muscle. I also work with those who are looking to develop strength and only build muscle. I have experience working with brides and mothers to be and clients preparing for special events.
As your coach it is my responsibility to be honest and not to sugar coat anything. Over the course of our time working together you will be challenged physically as well as mentally. We will go over nutrition and how that plays a hige roll into acheiving your results. I encourage my clients and push them to their maximum potential. There will be times you want to give up and go back to your old ways and unhealthy habits but I can assure you that the only thing you will regret is that you didn't start sooner. Now that we are focused , determined and ready to crush it let's talk about your goals!
Train with Nina
Celestino (Tino) P.
Expect to be pushed to your limit whether you're a beginner or expert. Can customize workouts to help you achieve your main objectives. You'll also learn the tools so that you can make the conversion to a healthier lifestyle one step at a time. You will do a combination of weight training, cardio, and bodyweight routines to not only maximize your weight loss goals but build strong lean muscles.

Train the body to work as a complete symmetrical and aesthetic unit to achieve peak results
Train with Celestino (Tino)
Common questions about personal training
How much does a personal trainer cost in Rhode Island?
Personal trainers in Rhode Island start at $49 per session. Nationwide, personal trainers cost between $49-$164 per session.
What impacts the cost of working with a Personal Trainer inRhode Island ?
Session Location: Surprisingly, session costs are lower when the personal trainer travels to the... Show More
How do I find a personal trainer in Rhode Island ?
Here is all you need to know to find the right personal trainer in Rhode Island !
Certifications and Expertise: Most people in Rhode Island choose personal training when they want to lose weight, be healthier, get stronger, or feel better. Your personal trainer must have an excellent understanding of human anatomy, p... Show More
Who is personal training for?
Personal training is for just about EVERYONE! Here are the most common:
Beginners: Whether you are a total beginner or it's been a while since you laced up the sneakers, working with a personal trainer is the best way to get a personalized workout plan, stay motivated and get results - all while staying safe! &n... Show More
What is In-Home Personal Training?
In-home personal training means that the trainer will travel to you - at home, in your building gym, at work or a local park. Work out on your terms, where you are the most comfortable. Here are some of the benefits of in-home personal training:
You Choose the Environment: In-home personal training is designed to allow you... Show More
Is a personal trainer worth it?
Deciding if hiring a personal trainer is ''worth it'' comes down to these four factors:
Results: Working with a skilled personal trainer is the fastest way to achieve results. Period. Your personal trainer will assess your current level, create customized training plans, choreograph every moment of the workout to ens... Show More
How do I become a personal trainer in Rhode Island ?
Here's how to becoming a great personal trainer in Rhode Island!
Certification: The best personal training certification programs require a personal trainer to complete courses in anatomy, physiology, nutrition, and exercise science. All trainers on Fyt are certified via an NCCA accredited organization which c... Show More
Are you a Rhode Island trainer?
Get new clients. Changes lives.