Philadelphia Personal Trainers. Delivered.
Find a Personal Trainer in Philadelphia
Find Your Trainer delivers you the best personal trainers in Philadelphia.
Train with a vetted and certified personal trainer
anywhere - a gym, your house, office, hotel or outdoors.
What Our Clients Are Saying
The Best Personal Trainers in Philadelphia
Philadelphia's Top In-home Personal Trainers
Best of 2017 - Check out these highly rated in-home personal trainers in Philadelphia
#1 Dr. Phil Nicolaou
(37 reviews)
Phil has been my personal trainer for 2 months. Prior to meeting him I was a sedentary 57 year old woman who had worked out with personal trainers years before when I had joined gyms. Unlike the other personal trainers I'd worked with, Phil really listens and creates interesting and varied workouts that challenge me without overtaxing my abilities. Gradually, I'm becoming more fit and have more energy. The other thing that I appreciate about him is that he follows up with me on a regular basis to find out how I'm doing and to gently and with humor encourage me to do my cardio in-between visits.
View full profile
#2 Robyn Weisman
(11 reviews)
I trained with Robyn after I had my baby to get back into shape. She was amazing! I learned so much about core conditioning and switching up my workouts.
View full profile
#3 John Edwin
(9 reviews)
John has worked with me to tailor my diet and cardio to meet my goals. My progress each week is amazing. I'm not a "gym" person and have never been athletic, but I really look forward to each session. I feel great knowing I'm healthier and in better shape than I've ever been in my life. It's a great experience to train with John. It's a great experience to train with John and you can't argue with the results.
View full profile
#4 Natalie Johnston
(8 reviews)
What can I say about Natalie??? She is honestly one of the most energetic and inspiring people out there. I had reached out to Natalie last year as I was planning on training for my 3rd marathon and realized I needed something more than an online training schedule. What I got from Natalie is more than I ever thought possible. Every Sunday I received customized schedules based on my prior week and how my body was feeling which helped me have a consistent and thoughtful training. Natalie also provided a fueling plan based on me and a 3-day carb loading plan all based on me and my body. There is a lot of information out there but it's generic. Don't get me wrong it's great, but when you make the extra commitment to a coach and it's customized you feel it. Natalie was and is encouraging and picks you up when you need it. She is a total rock star, super fast and amazing. And she helped me beat my time by 11 minutes! After the marathon I decided to continue with Natalie, because she gives you the extra boost you need with tempo runs, speed runs and mixes things up which keeps you motivated when you are not specifically training for something.
View full profile
#5 Anthony Bottos
(6 reviews)
Anthony is a skilled and experienced personal trainer. I've worked with him in group settings and one-on-one, and he excels at both. He understands the science of how the body works, and he is able to communicate that well to the client. It's easy to ask questions and talk to Anthony about anything. Anthony is a true professional who can help people reach their fitness goals. At the same time, he makes exercise fun. He emphasizes form, teaching his clients how to do exercises the right way and avoid injury. I would recommend Anthony to anyone looking to get in shape and live a healthy lifestyle.
View full profile
#6 Dave Bopp
(6 reviews)
Sara Knechtel
Dave is a great trainer! He is incredibly flexible with our busy schedule. He takes the time to fully explain exercises and proper form so you don't injure yourself, and to put together training plans that are easy for us to follow on our own. He pushes us to work harder than we would on our own. Very professional and we really enjoy training with him!
View full profile
#7 Sam Williams
(5 reviews)
Sam is an amazing trainer! I just started working with him and i already see and feel the difference. He is very professional and works with you to accomplish your goal. Very grateful for his encouraging words, persistence, and dedication for helping me become the best me :)
View full profile
#8 Jarrod Curry
(5 reviews)
I recently had my 3rd baby, and like most women, needed help getting my body back after my 30lb weight gain. Jay has been my personal trainer now for almost 4 months and I'be been training rigorously 4-5 days a week. I am absolutely thrilled with the results--i'm back in my college size 4 jeans! My abs are visible again, and glutes are firmer from his combination of customized training and nutritional plan. I love his positive, encouraging demeanor and the customized routine he has created for me based on my goals.He makes working out fun, and I finally feel confident again! I would recommend him to anybody looking to improve their physique--and ESPECIALLY to all new mothers--best money you will ever spend if you miss your body and want it back fast!
View full profile
#9 Augustine Alamo
(5 reviews)
Best Trainer EVER! Augustine helped me lose over 50 pounds and tone up my body. He helped me bring back my confidence and learn to eat better without having to starve myself. If you want a down to earth, knowledgeable, and motivational trainer that will help you achieve your fitness goals, look no further!
View full profile
FYT's Featured Philadelphia Personal Trainer
Robyn Weisman
A former NCAA college-level athlete and current competitive marathon runner, Robyn believes in the strong role that the mind plays in sports and exercise performance. Fitness is a key component to stress reduction in today's busy world, and as a fitness professional, she combines a positive attitude with challenging exercises to meet her clients' needs – all of which begin with simple goals. She inspires her clients to eat clean, train hard, and finish strong!
Along with attaining her B.S. in Exercise Science/Physiology from Towson University, Robyn is a certified personal trainer through the American Council on Exercise, and she also provides nutrition counseling. She does not believe in a "one size fits all approach" when it comes to implementing a fitness program. Rather, her goal is to create a tailored program that incorporates physical and mental components specifically geared toward each client's individual needs.
Her specialties include general health and fitness improvement, weight loss/body shaping, pre/post natal, bridal prep, special events and sports-specific training. Start training with her today to start building the blocks toward the results you want!
THESE THINGS COST ABOUT THE SAME AS A PERSONAL TRAINING SESSION
There are splurges and necessities. All of the below items are similar in price to a training session but won't make you feel half as good. Invest in yourself!
MOVIE TICKETS & POPCORN FOR TWO
DINNER OUT AT A RESTAURANT
More Philadelphia Personal Trainers
The Philadelphia FYT Difference
Find Your Match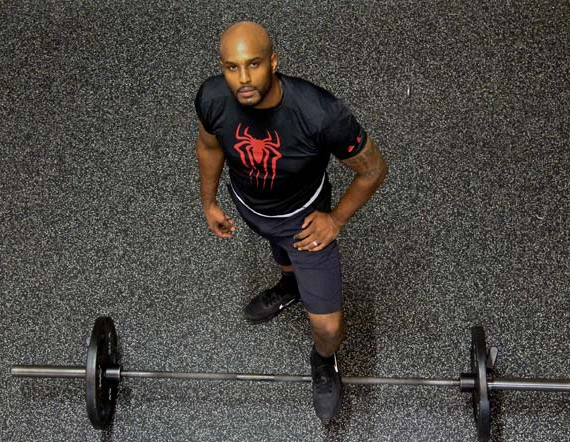 Our approach is different. We recommend personal trainers in Philadelphia based on you. Your goals. Your schedule. Your location. Your lifestyle. After all, this is personal training.
Find Your Match
Train In-Home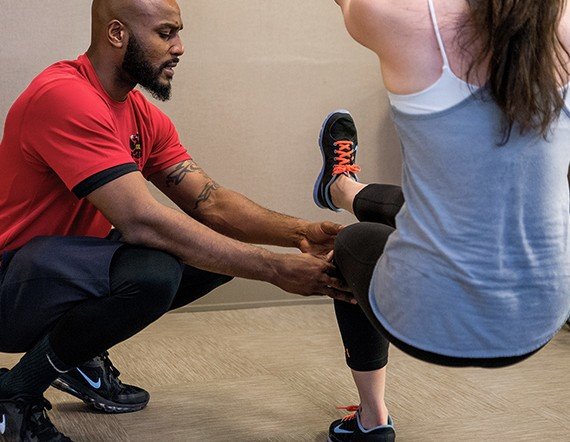 Our trusted and vetted Philadelphia personal trainers will meet you at your home, office, hotel or at the park. Schedule when and where it's most convenient and comfortable for you. And we even bring all the equipment.
About In-Home Training
Train With Friends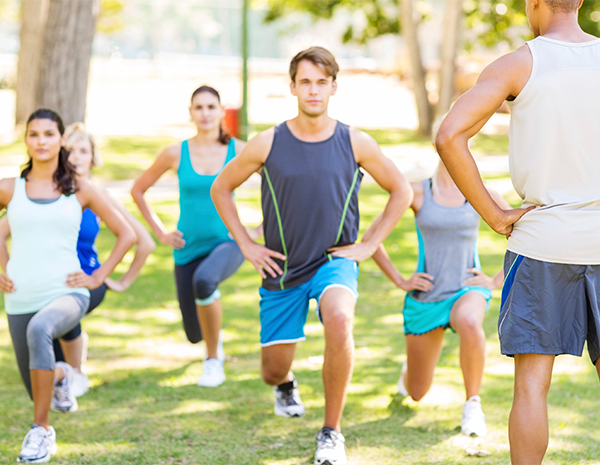 Train with a partner or up to 5 of your friends with Partner & Small Group Training session options. A Philadelphia personal trainer comes right to your door! Split the cost, have fun, and bring new meaning to the phrase "squad goals".
About Partner & Small Group Training
Train at Top Gyms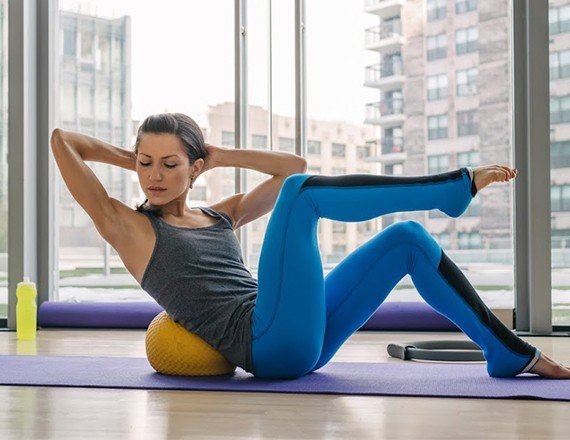 We've partnered with the best personal training gyms in Philadelphia so you can train at the top gyms and studios in the city. You never need a gym membership to book a personal training session.
Simple & Affordable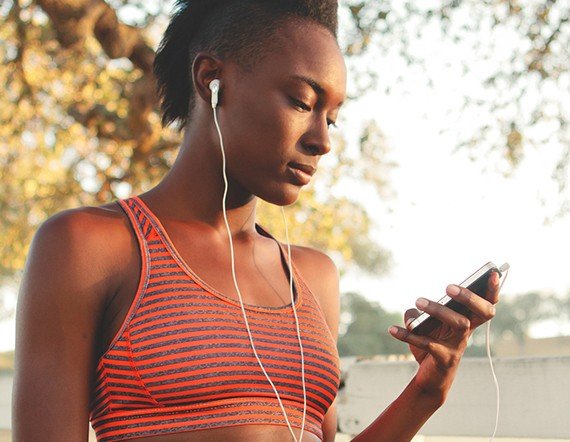 Search, schedule & pay for personal trainers in Philadelphia all from your desktop or mobile device.No sales pitches and no back and forth. No memberships. No contracts. No expensive packages.
Trusted & Secure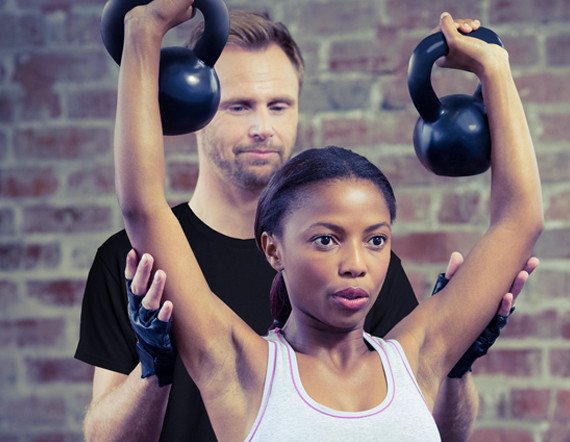 Pay securely and train safely with a vetted and insured Philadelphia personal trainer.
Previous
Next
Our Gyms & Studio Partners