Katharine Cunningham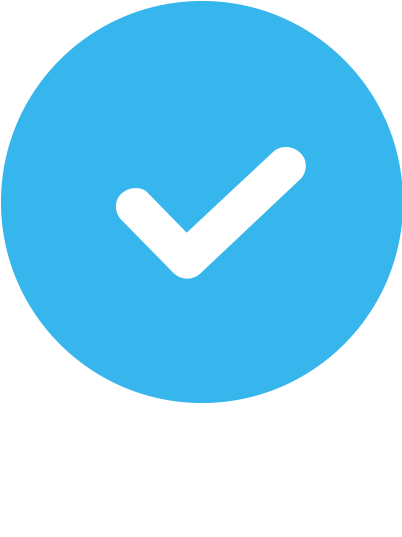 Verified
8 Reviews
Virtual Training Only
About Katharine
I'm an ACE Certified Personal Trainer with a background in Functionl Training, and I love helping people get stronger and feel better. My favorite thing about trianing clients is watching them develop strength and endurance through their own hard work and dedication, and the confidence that comes with that progress. No matter your fitness level, all you have to do is show up and do your best. My job is to meet you where you are, and design a safe, challenging, and effective workout plan to help you achieve your goals.
My favorite exercise
Planks! A strong core is key. Plus, there are SO many variations if you want to switch it up or increase the intensity.
My favorite quote
"If there is no struggle, there is no progress." - Frederick Douglass
My training philosophy
I exercise and strength train because it profoundly effects my quality of life and I believe it will do the same for you. When we are physically fit, we have more energy, sleep better, think more clearly, have fewer aches and pains, and feel happier, calmer and less stressed. Our bodies and minds are meant for movement, so let's keep it that way!
My training experience
My background is in Functional Training. For athletes, that means training in a way that helps them excel (function better) in their specific sport. For the average person, it means training in a way that helps you move better (function better) in everyday life. It's building flexibility, mobility, and overall strength by utilizing the body's compound movement patterns (push, pull, hinge, squat), unilateral training, and deep core strengthening. Training this way helps you to get strong, decrease pain, prevent injury, move better, and feel better.
Areas of Expertise
Core and Balance

Strength Training

Muscle Gain

Functional Training

Cardiovascular Conditioning

Wellness

Flexibility and Mobility
NCCA Accredited Certifications

ACE Certified Group Fitness Instructor

ACE Certified Personal Trainer
Additional Certifications
CPR/AED
Education
Master's Degree in Social Work
Additional Languages Spoken
Spanish
Katharine is great! I have worked out with Katharine at her house and in the park, both were challenging and fun. The next day I wasn't so sore that I could not walk but I was sore in places I have never been sore before! Looking forward to the next session with her.
Katharine is really the best trainer in Philly. She has a super friendly and approachable attitude and makes you feel very comfortable working with her, no matter what your fitness level is or body type. However, she is not afraid to push you! I really appreciate her general approach to fitness and health and she is awesome a creating a workout plan that is realistic and effective. WORK WITH HER! You won't be disappointed. PS. Don't be fooled by her...she may be tiny but she is all muscle.
Katharine was phenomenal, the reason for this is twofold: 1) Katharine was very, very knowledgable. Before I worked out with her, I thought working out was just lifting stuff, over and over again. And again. I was ignorant of the science and care that went into the whole endeavor. Therefore, when I worked out with Katharine, I appreciated it greatly when she explained the science behind each movement and what it did to my body, even as basic yet crucial as how to breath well during exercise. In short, Katharine taught me a great deal; she knew what she talked about; I look forwarded to our sessions every time! 2) Katharine was very patient and nurturing. Before our sessions, my body was weak and very, very stiff -- my body would get tired quite soon and I could take a while to finish a set. But she was very patient with me, and yet continued to challenge me. In doing so she helped me realize that working out actually required one's effort of mind, or will, before body. So, with Katharine, both my mind and body were working out. I found that very helpful! I would conclude by saying that working out with Katharine was a holistic and efficient experience, intellectually and physically, and that she totally exceeded my expectation and made working out meaningful, and worthwhile. Katharine was a phenomenal trainer and teacher, and I highly recommend her!
Katharine was amazing! Very encouraging and motivating. The workout was challenging but not to the point where I felt sick. I recommend anyone sign on with her. I promise no one would be disappointed. Katherine is absolutely great and I can't wait for our next session!
Great coach and partner! Katharine has been great to work with. Even meeting virtually, she's well attuned to how much effort it's taking me to move through the workout and adjusts as we go. The workouts she has designed for me have been challenging without feeling impossible, and I feel confident that I'll be able to reach my goals with her help.
To be honest, I was a bit skeptical about the whole virtual training thing given my pre-existing issues but Katharine's sessions are very engaging, encouraging and not to mention well thought out. She made sure I was comfortable with the exercises and took time to teach each exercise clearly. I would recommend Katharine to anyone who want to get fit.
Katharine and I have been working together for about two months now. After years of struggling to get back into a regular fitness regime that I actually enjoyed and looked forward to, I'm fitter and faster than I've been in a long time and feel like I've finally broken through that initial emotional and physical barrier to meeting my fitness goals. Katharine strikes the right balance of responding to my needs and meeting where I'm at, while also pushing me to work harder and push my limits (safely). She's very observant and tailors my workouts not just to my strength and fitness level but also to unique attributes of my body right now (for example, focusing on strengthening and improving hip flexor mobility ) as well as the challenges of my week (a workout might look a little different if I've missed some sleep). I also appreciate that she has been extremely accomodating in helping me schedule my workouts despite a demanding and unpredictable work schedule. Our workouts are tailored to my goals (for example, as a former long-distance runner I've been wanting to improve my running stamina for a long time, but have struggled to regain the self-discipline to push through that discomfort, so we dedicate short portions of some of our sessions to treadmill time). I've worked with many personal trainers over the years, many of whom were fantastic, but after working with Katharine I really see myself continuing our virtual workouts for as long as she'll have me and feel more optimistic than ever that my 30s will be my fittest decade yet. If you're lucky enough to get on her schedule I'm confident you'll feel the same way.
Are you a trainer?
Get new clients. Change lives.