The best way to find
a personal trainer.
Period.
Portland's best vetted and insured personal trainers delivered to your home, park, or building gym.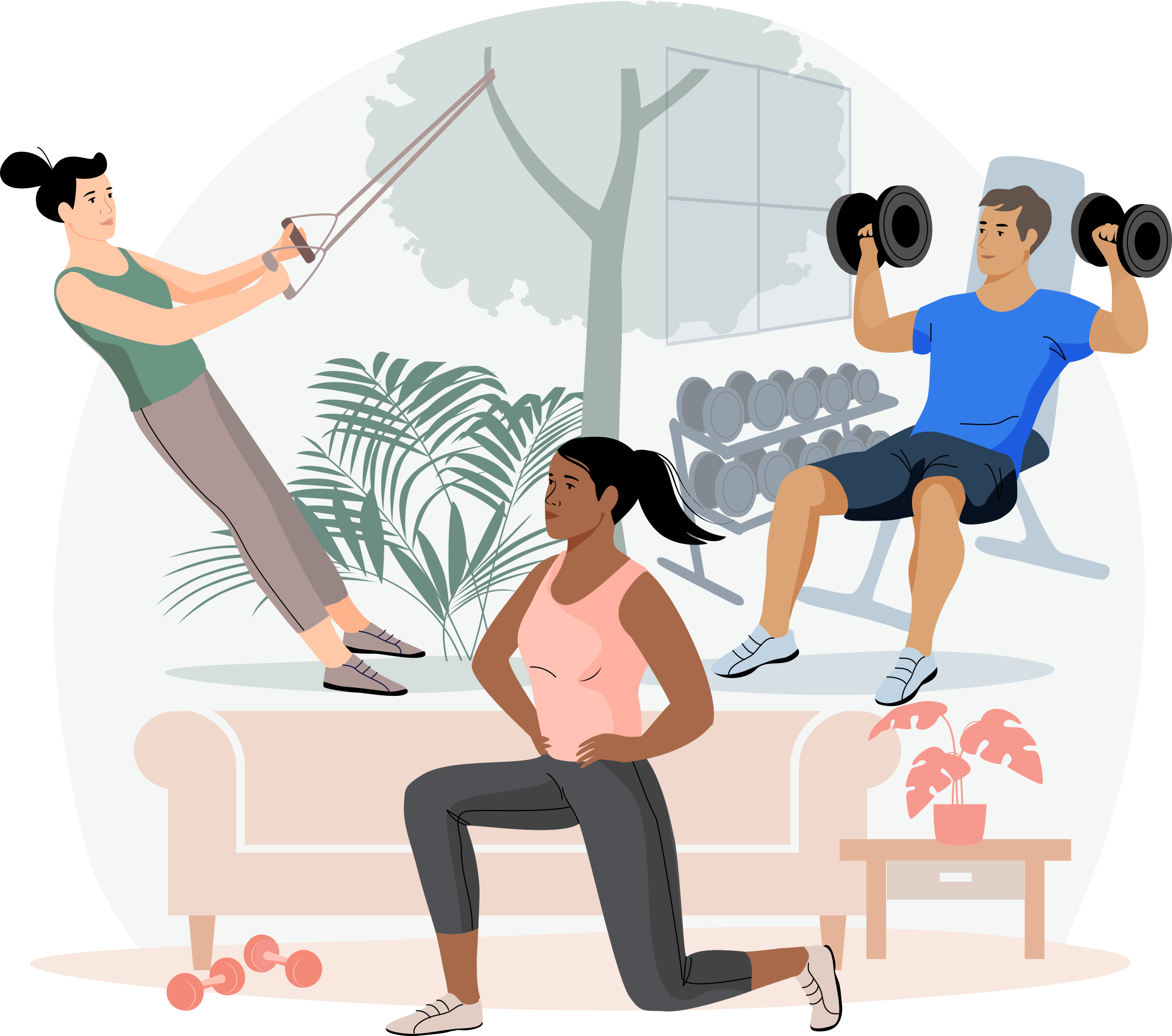 Now is the time to invest in your health.
Find Your Trainer makes getting fit simple.
Exercise where you want, when you want.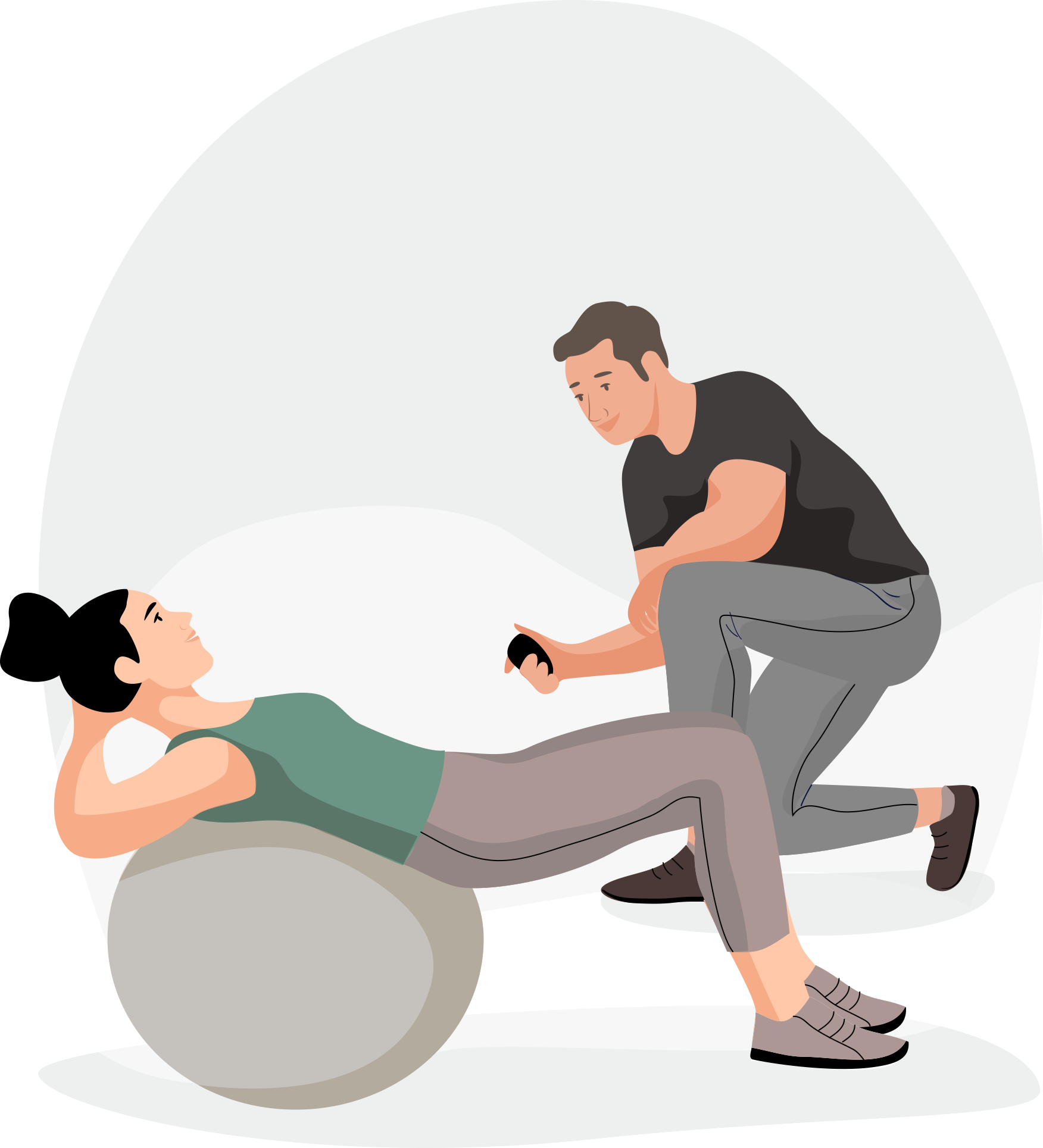 Let's face it, getting in shape can be hard. Our Portland personal trainers will create a personalized workout plan, show you what to do, and support you every step of the way. We are committed to your long-term success.

FYT Pros have helped thousands of people just like you.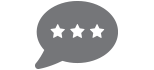 Read bios and reviews of personal trainers in Portland and pick the perfect one for you.
Portland personal trainer reviews

Personalized
I purchased a package for my mother remotely. Brooke has been very accommodating with my mother's needs and my arrangements. She personalized the fitness program to meet the physical needs for my mother's lifestyle change. I recommend Brooke.

Meghan
She is terrific and is helping me a lot.

Great Site.
Great site. Found a great trainer to help me achieve my goals.

high convenience
The site was easy and setting up a trainer that personally works around your schedule and location is perfect for what I need!

Find Your Trainer has been a great experience!
Finding and working with a trainer has been so easy through this site. No regrets!

Kristen Lane
Kristen is a great trainer and coach.

Great trainer!!
I highly recommended ruslana! I've done 1 session so far and it is nice to have a trainer that focuses on your needs and ability's. I'm only a beginner so it was nice having her break down how to target the areas I'm trying to improve!

Always punctual, prepared with a
Always punctual, prepared with a good plan, patient with me!

Great trainer
Annika is really wonderful. She understands what I need help with and is great at explaining why each exercise is useful. She is smart, lively, a joy to work with!!
How it works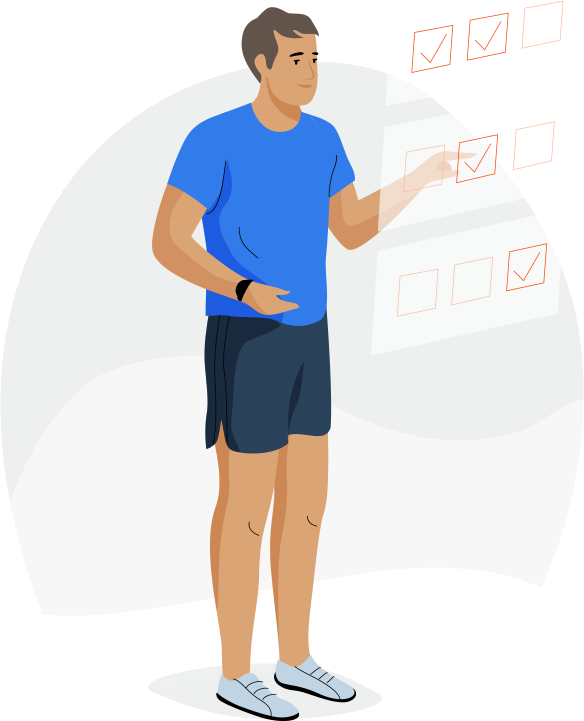 1. Take the quiz
Get matched & pick the
perfect local Portland trainer for you.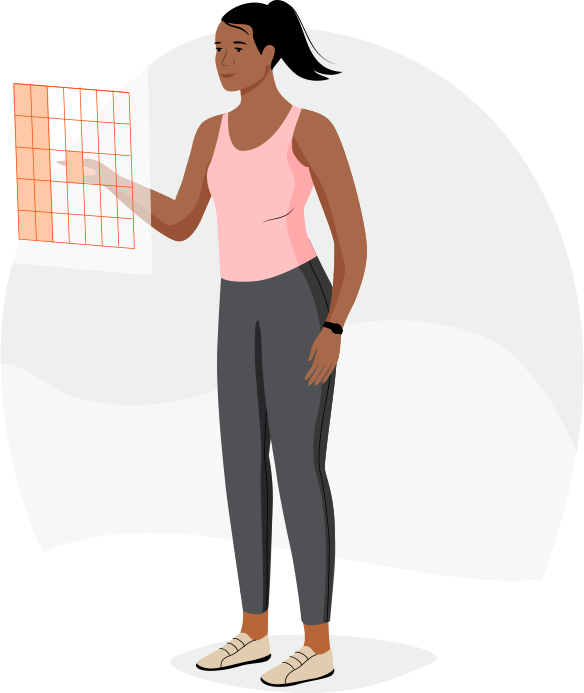 2. Book your session
Pick a time &
securely pay online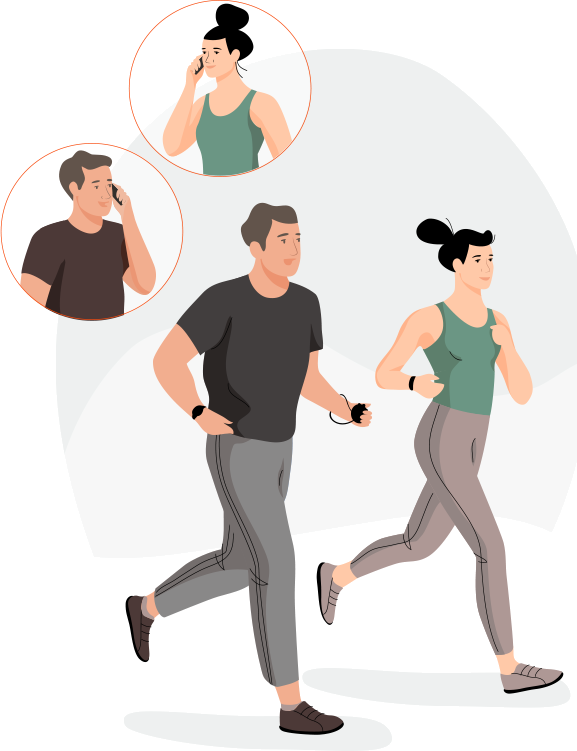 3. Get FYT !
Schedule your free phone
consultation & start working out!
The FYT promise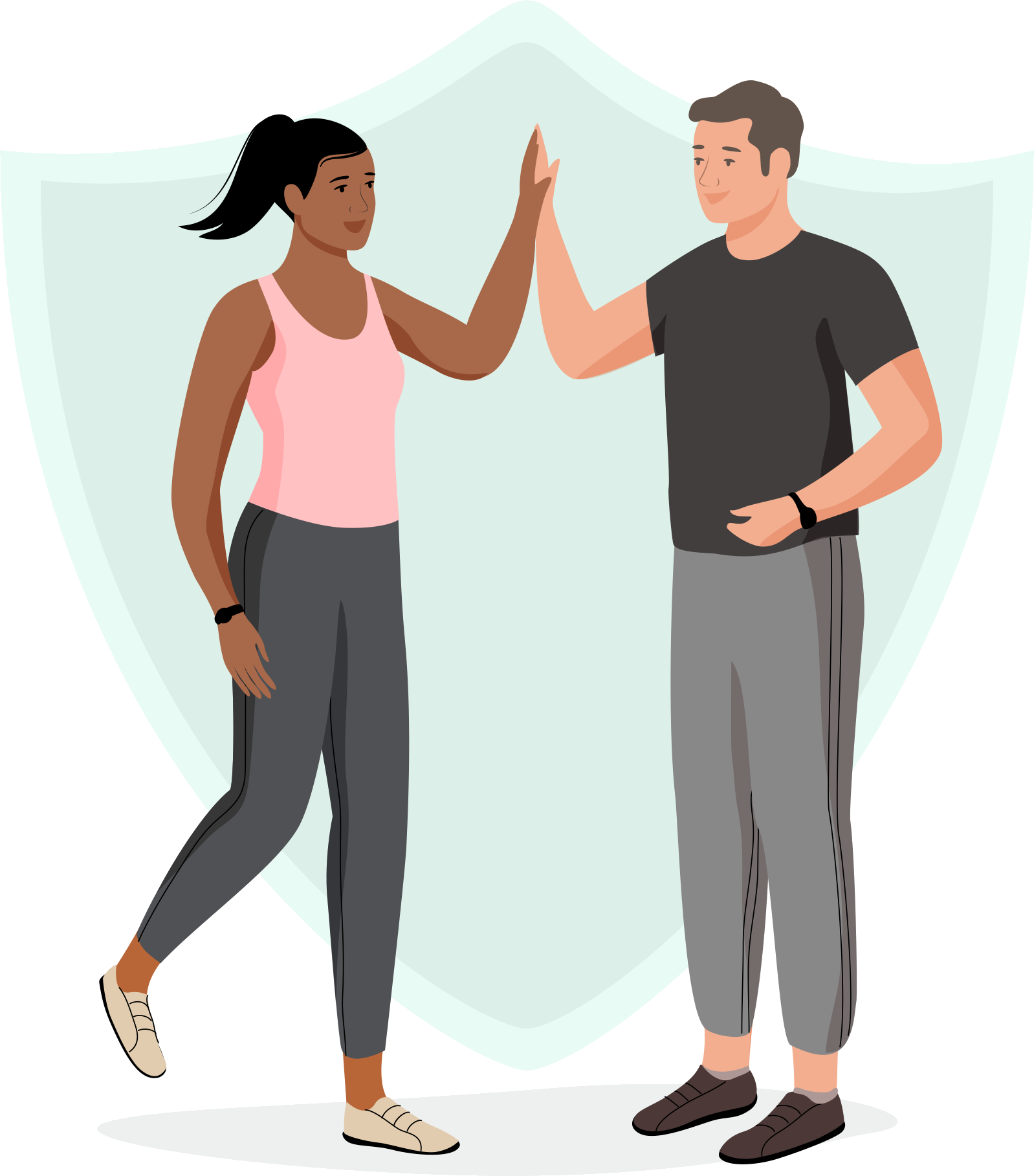 FULL money back guarantee after your first session if it isn't the BEST exercise experience you've ever had!

Always be supported. Never judged.

All FYT Pros are certified, insured, and complete a full background check.

Your trainer will bring all the equipment you need for your workout.

Free phone consultation after you book your first session.
As seen in








The best personal trainers in Portland
Eva Takacs
(7 reviews)
I worked with Eva for many years, first at a gym and then in weekly home sessions. Working with Eva was a joy (if at times a hard and sweaty one). Her deep intelligence, extensive knowledge of body mechanics and function, coupled with her kind nature make her a superior trainer. She's always learning and re-training, and happy to improvise so that the session meets the needs of the client on that particular day and time. She comes to each session lively and keen. I miss her a lot. Vancouver's loss. Portland is lucky to have her.
Train with Eva
Teri Mosey
(6 reviews)
I feel very fortunate to have worked with Teri over the past 3 years. She always challenged me just enough, working with my personal needs and pace. In addition to her expertise in the exercise world, Teri meant so much more to me with her knowledge of Eastern healing systems. In addition, she understood my anxiety about health and other issues and handled it always with the right sense of humor, helping me to see it all in perspective. She has definitely made a positive impact on my life and has been an important part of my healing journey. I, wholeheartedly recommend Teri to anyone who is looking to make a positive change in their lives.
Train with Teri
Alberto Padilla
(4 reviews)
Alberto proves that being a wonderful human being is the key to being a great trainer and fitness coach. I've worked with him since October 2012, and I've significantly increased strength in my arms, legs, back and core. Most importantly, Alberto has significant experience in fitness regimens outside of traditional strength training, including boxing, tai chi and martial arts. This additional experience has helped me to reduce my stress levels, and added variety to my training routine. For all of these reasons, I'm pleased to offer Alberto my highest level of personal recommendation.
Train with Alberto
Adebola Adewumi
GYMGUYZ is proud to be the FIRST in Home Mobile Personal Training and Fitness Franchise Company. As #1 in Home Personal Training, we offer individualized one-on-one workouts, group instruction and corporate fitness. GYMGUYZ has an amazing team of certified coaches that incorporate the GYMGUYZ philosophy of the 3 C's during each workout. Our workouts are Convenient, Customized & Creative. For your convenience, we travel to you in our GYMGUYZ van to your home, office, park or setting of your choice, at a time that works best for you.
Train with Adebola
Jacqueline Sinke
Jacqueline has over 25 years of experience as a certified health and fitness professional and utilizes movement as treatment, to guide her clients suffering from injuries and chronic disease towards a healthier life by designing programs that not only help alleviate the symptoms of chronic health conditions, but prevent them from occurring altogether. She specializes in exercise program development and exercise training mature adults, active agers, and seniors (40 to 97+ years) to achieve and maintain optimal function, health, and fitness.

She launched Fitness & Function in 2003. Since then she has expanded her team and added aditional highly qualified personal trainers and licensed physical therapists, and extended the service area to be able to reach and help more individuals with high quality health and fitness training.

Expertise
Jacqueline has served as a Subject Matter Expert on the Exam Editing Committee for the American Council on Exercise (ACE) Personal Trainer and the (ACE) Medical Exercise Specialist exams.

She is the first fitness professional in Oregon to receive certification as a FallProof Balance and Mobility Specialist Instructor from California State University - Fullerton, Gerokinesiology Department, and is an authorized provider for the Stay Well At Home Program also developed by CSU. Jacqueline was sponsored by the Oregon Health Authority and received her Stepping On Workshop Leader certification providing her with skills and knowledge to help Oregon seniors stay independent by preventing falls and injuries.

Jacqueline has been a frequent speaker promoting the benefits of exercise to senior groups and related organizations such as the 2017 Annual State of Oregon Long-Term Care Ombudsman meeting, the 2016 launching of Viva Village NW, 2015 Western Regional Geriatrics Care Manager's Conference, THPRD Health Fairs and quarterly wellness series seminars, Lake Oswego Adult Center, Rose Schnitzer Manor and other local assisted living and independent living facilities, and for the NW Bicycle Safety Council.

She is also an American Heart Association Heartsaver instructor and provided instruction in AHA Heartsaver First aid, CPR, AED training for the American Council on Exercise, and instructed classes for the American Heart Association-Headquarters in Dallas TX.

Jacqueline developed the term 'Home Fitness Care', a unique service for older adults that provides therapeutic exercise and interventions on an on-going basis with the goal of remaining functionally independent or mobile so that the senior can stay at the home of their choice for as long as possible.

Jacqueline has been an active volunteer for the NW Bicycle Safety Council over 10 years and serves on the Executive Board as the Fitness Expert. She has served as the Treasurer and sat on the Advisory Board. Jacqueline has also made several TV appearances on the Cycology Today show for her expertise in health and fitness.

Qualifications

Certified Health Coach ACE June 2018
Certified Delay The Disease Parkinson's Exercise instructor (OhioHealth) (October 2017)
Certified Exercise Physiologist (American College of Sports Medicine)(since 1993)
Certified Cancer Exercise Trainer (American College of Sports Medicine and American Cancer Society ACSM/ACS) (August 2010)
Gold Certified Medical Exercise Specialist (American Council on Exercise)(2015)
Gold Certified Advanced Health & Fitness Specialist (American Council on Exercise)(since 2007)
Certified Clinical Exercise Specialist (American Council on Exercise)(2007)
Certified Personal Trainer (American Council on Exercise)(since 1992)
Certified AHA Heartsaver Instructor (American Heart Association) and American Heart Association National Center employee also teaching for AHA HeartQuarter
Certified FallProof™ Balance and Mobility Specialist Instructor (July 2011) from California State University-Fullerton, Gerokinesiology Department-Center for Successful Aging.
Stepping On Falls Prevention Workshop Leader (February 2014) (Oregon Health Authority)
TRX Sports Medicine Qualified Instructor(April 2014)
TRX Suspension Training Qualified Instructor (April 2013)
AASDN Certified Nutrition Specialist (American Academy of Sports Dieticians and Nutritionists)(2009)
ANWA Certified Nordic Walking Instructor-Advanced Level (February 2015)
Recognized IDEA Master Personal Trainer IDEA Health & Fitness Association (since 2004)
AA Gerontology (PCC)

Awards and recognition

Jacqueline received honorable mention in the 2002 NuStep Pinnacle Award for developing older adult programs that go above and beyond the standard wellness programs offered. In 2003 her Falls Prevention Training workshop was accepted by Oregon Department of Human Services for continued education credits for adult foster home providers.
In 1997 she received the "Support Personnel Award" from the Greater Boston Federal Executive Board in recognition and appreciation for outstanding contributions to the federal government.
Train with Jacqueline
Matt Spadola
Matt Spadola became an Ace Certified Personal Trainer and Nutrition Coach with the ultimate goal to help people live a healthier, happier lifestyle. He provides friendly and low-pressure service, always aiming to give you the highest quality workout and motivation that ultimately leads to your success. Before starting on your workout journey together, you'll receive a free fitness consultation to help Matt understand your fitness goals, history and any previous speedbumps. Matt is outgoing and easy to talk to, with a smile that never quits and a focus on your fitness growth. Whether it's strength, speed and agility or general health maintenance, Matt will work with you to create a customized fitness program with your goals in mind.
Train with Matt
Ashley Bergren
I'm a working mom and wife and understand the difficulties of making yourself a priority in a hectic and chaotic life. Being able to share my expertise with people in similar situations regardless of age, fitness level or gender is very important to me! I work with clients with many different goals, from weight loss to muscle and strength building, to people that don't know how to properly feed their bodies for maximum results.

I am passionate about helping people reach their health and fitness goals and getting my clients to do things they never thought possible. Education on exercise and diet is important and watching people create new habits from our work together is my ultimate goal!
Train with Ashley
Justin Hager
Experienced in helping clients with realistic goal setting, weight loss, strength gain, general health goals, and movement education in barbell training, kettlebell training, and calisthenics.

I use an online platform to handle scheduling, which includes optional calendar integration, reminder emails, and easy advanced cancellations and rescheduling.
Train with Justin
Are you a Portland trainer?
Get new clients. Changes lives.