Teri Mosey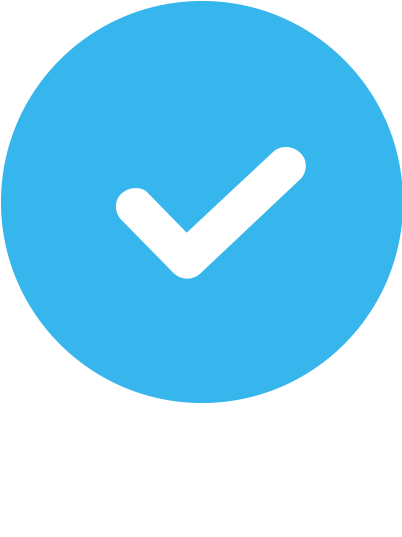 Verified
6 Reviews
About Teri
I am an exercise physiologist, wellness consultant, and health-supportive chef with over 20 years' experience in the field. My approach to health and well-being is holistic; meaning I bring all aspects of you into the equation—body, mind, and soul. I support a transformational experience that leads to healing and becoming the best version of yourself. Whether you are struggling with chronic lower back pain, managing your weight, hormone imbalances to simply feeling a loss of energy and motivation about life, I am here to help!
Over the past two decades, I have had the pleasure to work with individuals across the spectrum—from high risk medical conditions to sports rehabilitation. This included cardio-respiratory disease, neurological disorders, diabetes, obesity, orthopedic rehab, autoimmune conditions, digestive disorders to emotional and mental struggles of anxiety and depression. I know that each one of you shows up as your unique self with your own personal challenges and I honor that. That means each session will be tailored to your needs and goals and may include strengthening exercises, cardio-respiratory fitness, flexibility training, posture and balance activities, and even meditative practices.
NCCA Accredited Certifications
ACSM Certified Exercise Physiologist
Education
Bachelor's in Biochemistry, Master's in Exercise Physiology, Doctorate in Holistic Nutrition, and Health-Supportive Chef
Specialty Populations
Beginners, Cancer Survivors, LGBTQIA, Overweight/ Obese, Peri/Post-menopausal, Post-rehab, Rehab, Women
Medical Conditions Experience
Anxiety, Arthritis, Asthma, Autoimmune Diseases, Back Pain/Issues, Bone/Joint Injury, Cancer, Cardiac Rehab, Cardiac Surgery, Celiac Disease, Depression, Diabetes, Fibromyalgia, Headaches/Migraines, Hypertension, Hypothyroidism, IBD, Knee Pain/Issues, Limited Mobility, Lower Body Pain/Issues, Neck Pain, Obesity, Osteoporosis, Parkinson's, Parkinson's Disease, Piriformis Syndrome, Postural Issues, Prediabetes, Rotator Cuff Issues, Sciatica, Shoulder Issues, Ulcerative Colitis
Training Areas Served
In-home or Outdoor Personal Training
I feel very fortunate to have worked with Teri over the past 3 years. She always challenged me just enough, working with my personal needs and pace. In addition to her expertise in the exercise world, Teri meant so much more to me with her knowledge of Eastern healing systems. In addition, she understood my anxiety about health and other issues and handled it always with the right sense of humor, helping me to see it all in perspective. She has definitely made a positive impact on my life and has been an important part of my healing journey. I, wholeheartedly recommend Teri to anyone who is looking to make a positive change in their lives.
Teri redefined what holistic meant to me. She encouraged an exciting, refreshing new approach to food that healed me on many different levels. She helped me in every way that I hoped, in several ways I could have never anticipated and in many areas I thought I was genuinely beyond help. She shared that my challenges were all connected and actually told a story. Teri brings together an eastern and western approach like nobody else does. She has an enduring, positive energy and she envisioned my success before I even started. I'm forever grateful for how she's helped me change my life by inspiring me to change my nutrition.
I worked with Teri Mosey as my trainer for almost 10 years and I found her expertise and professionalism wonderful. Each client is trained according to their specific needs. Her knowledge includes an education in nutrition and she helped me with amazing, delicious and healthy recipes . I became stronger and improved my balance and coordination - important as I age! I learned to run and ran over 20 5k races - something I never thought I could do. Teri also introduced me to yoga, which I enjoy practicing today. Our sessions were fun and I looked forward to each time we met. As I recently developed arthritis in my joints, Teri was also able to help me with exercises to strengthen my legs and keep me moving. Working with Teri was the best decision for my mind and body that I ever chose!
I was skeptical at first about working with a personal trainer. My thoughts changed once I began working with Teri Mosey. I have been a healthy and happy client for ten years and I look forward to my sessions with her. She creates each session based on my ever-changing needs and not only makes exercising fun, she inspires me to extend myself and reach new goals. Teri is caring, very knowledgeable, upbeat and has an unwavering commitment to her clients. My time with her has been a very positive experience and I would recommend her to anyone looking to improve their health and overall well-being.
Working with Teri was one of the best decisions I ever made. At a time when I didn't think I had a moment to spare due to work deadlines, Teri was unflinching in her commitment to have me widen my scope, expand my focus, become more fluid with time, people and circumstances, and not only teach me life-changing daily practices, but be an abiding presence with guidance, lessons, and moral support too. I'm happier with my diet, sleep better (through the night, rather than interrupted); I feel well and healthy. Whether from better sleep, a deeper understanding and new habits of diet, cooking for myself again, or the synergy of all this and more, I'm finding I'm making better choices day to day, and even my intuition also seems more tuned in or "available" than previously—perhaps I'm experiencing less anxiety and fear. I look forward to continuing work with Teri whenever I can—so much more to learn.
I like to think of my time working with Teri as "My Journey to Happiness"! Teri taught me so much! My initial interest was learning about nutrition and losing weight. I'm so happy that I chose the holistic approach, because during my journey I learned that while it is important to be physically fit and maintain a healthy weight; it is just as important (maybe more so), to be emotionally well. Along with my weight loss, I no longer have heartburn issues, and less low back and shoulder pain. I am also more relaxed, less anxious and my self-talk is better. I feel a sense of peace. I will be forever grateful to Teri for leading me through my journey to happiness – truly one of the best experiences of my life!! -