The BEST way
to exercise.
Seattle personal trainers delivered to
your home, park, or building gym.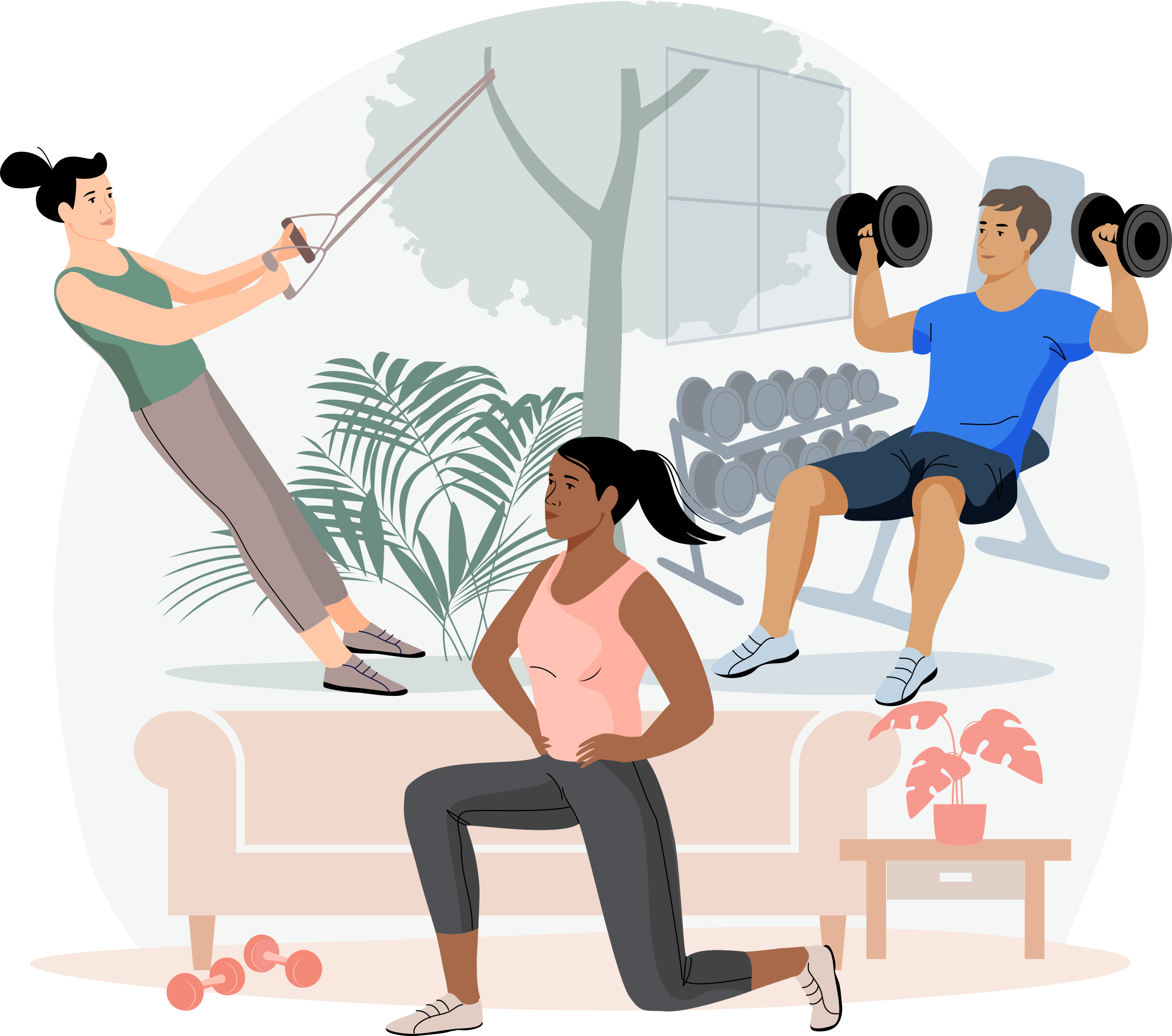 Find Your Trainer makes getting fit simple.
Exercise where you want, when you want.
Get healthier, stronger, and feel your best!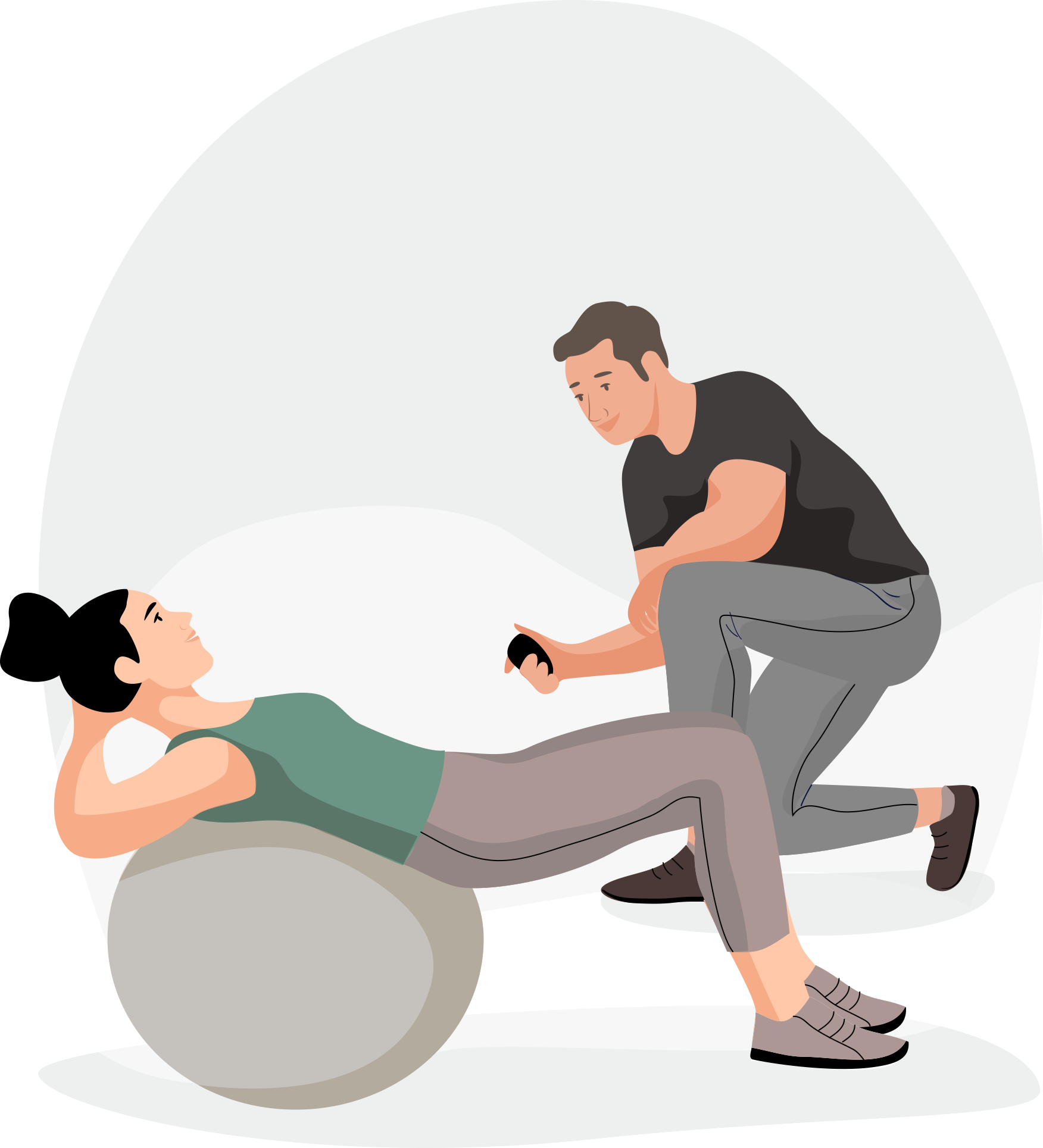 Let's face it, getting in shape can be hard. Our Seattle personal trainers will create a personalized workout plan, show you what to do, and support you every step of the way. We are committed to your long-term success.

FYT Pros have helped thousands of people just like you.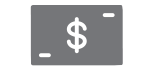 Read reviews of personal trainers in Seattle and pick the perfect one for you.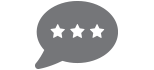 Book a certified and vetted trainer for a lot less than the gym.
Seattle personal trainer reviews

Professional!
On time and well prepared. A joy to work with!

Love my trainer!
First session went even better than I could ha e hoped! Thank you!

Maurice - excellent trainer
Maurice was hired to work with my 18 year old son who wanted to learn more about lifting weights, become stronger, learn about martial arts and come back to working out after a injury sustained playing basketball. Maurice is a really nice and caring individual and a great trainer. He made my son ...

Been training with O'Neil at
Been training with O'Neil at my building gym for a few weeks now. He always comes prepared and is very organized, making it easy for me to track my progress. He makes himself available if I ever have any questions and seems very knowledgeable. I look forward our future training sessions!

She is awesome! Highly recommend!!
She is awesome! Highly recommend!!

Terrific
On time, energetic, smart.

Excellent service
Excellent service

Great!
Very easy to use and great trainers!

Michele is amazing! Love everything
Michele is amazing! Love everything about our sessions!
How it works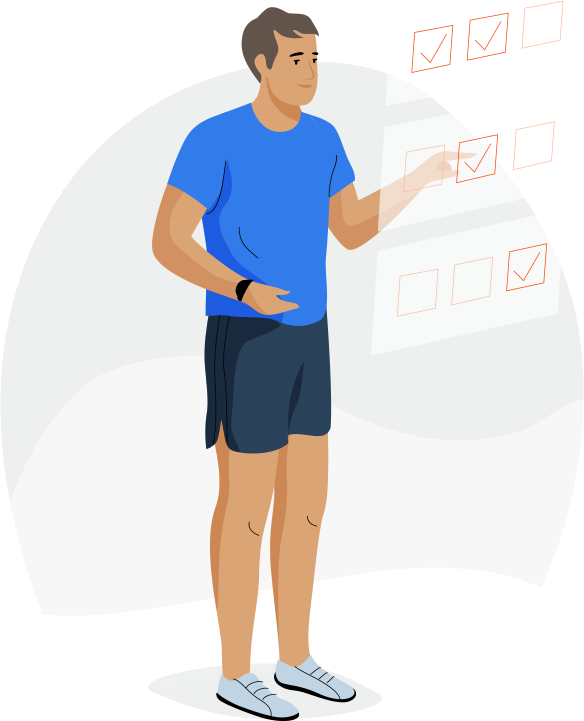 1. Take the quiz
Get matched & pick the
perfect local Seattle trainer for you.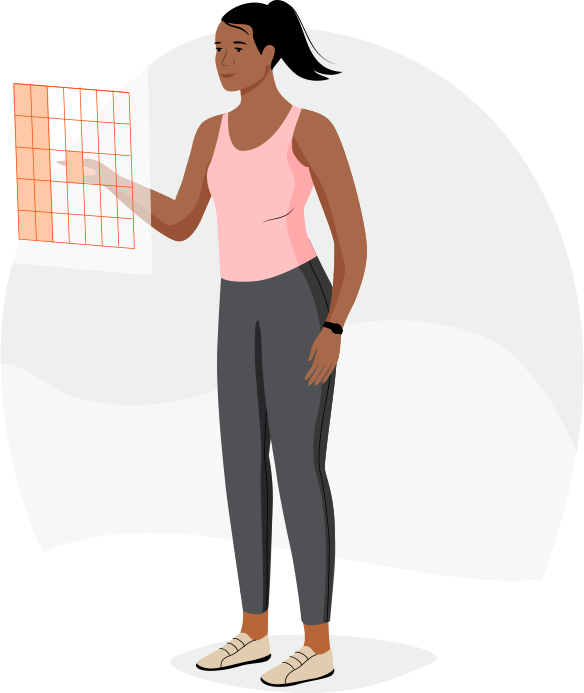 2. Book your session
Pick a time &
securely pay online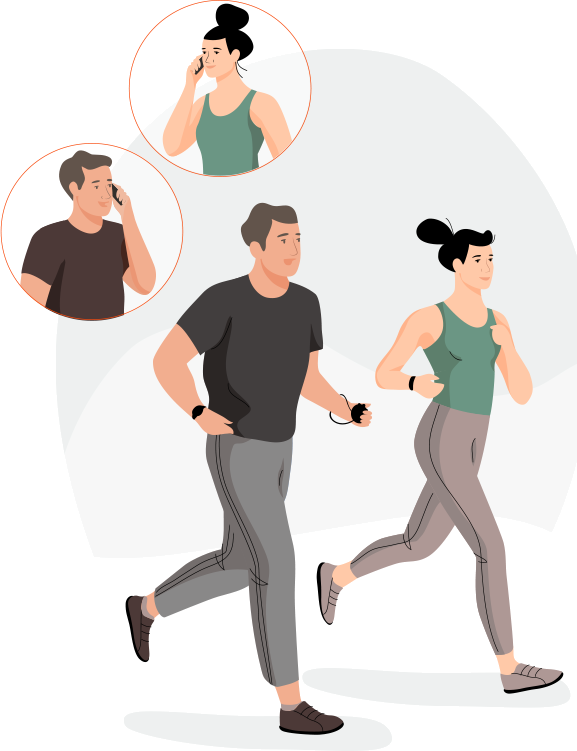 3. Get FYT !
Schedule your free phone
consultation & start working out!
The FYT promise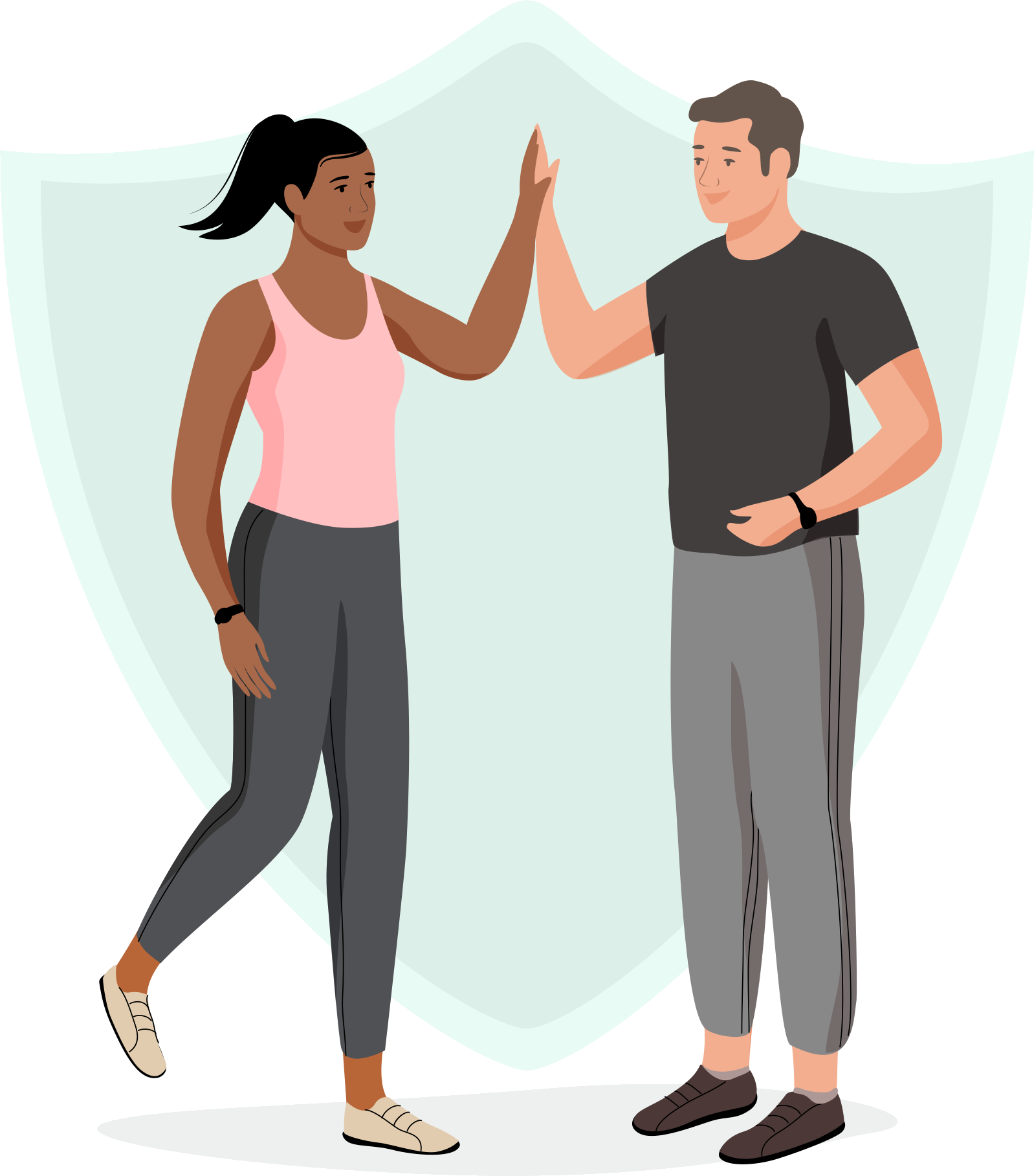 FULL money back guarantee after your first session if it isn't the BEST exercise experience you've ever had!

Always be supported. Never judged.

All FYT Pros are certified, insured, and complete a full background check.

Your trainer will bring all the equipment you need for your workout.

Free phone consultation after you book your first session.
As seen in








The best personal trainers in Seattle
Terry Linde
(14 reviews)
I'd like to thank you for inspiring me to exercise and getting my FIGURE back down from a size 12 to a size 8. Thanks to your superior, professional exercise skills, I achieved what I had longed for - a great figure, better health, and virtually NO more back pain from sitting at my two computers 8 hours a day. I feel and look so much better and have lost 5 more pounds - only 10 more pounds to go and I'll be at my ideal weight - 123 lbs. Not bad for a 48 year old woman! Now I have the figure of a teenager thanks to your personal training expertise! How can I ever thank you? THANK YOU!
Train with Terry
Amy Lewallen
(8 reviews)
My aim was to re-light my passion to exercise. My motivation to train had been long lost, but with Amy I found the joy of exercising again. I trained with Amy a bit over 2 months, 3 times week and I was able to restore my passion for training. It was vey fun and easy to train with Amy, she is an absolute professional and easily approachable. I strongly recommend Amy!
Train with Amy
Cheryl Rewerts
(4 reviews)
Cheryl is everything you need in a personal trainer. She is super professional - making sure you are doing all the movements right (safety first as she says) and always on time (usually 5 min before the training actually starts). She is creative and brings something new to every training which keeps it challenging and interesting. I work with her app in-between our sessions and she always sends text encouragements whenever I complete a task which drives my motivation up! Every time I asked a question about training/ nutrition/pains she would check and come back with data and sources for me to further explore. She is super serious trainer and I highly recommend her!
Train with Cheryl
Jamie Manning
(3 reviews)
Jamie kicks my butt, in a good way! I am so excited to see new muscles that I didn't know I had getting bigger. She is motivational and has so much knowledge not only about working out, but also healthy eating.
Train with Jamie
Chris Travis
(3 reviews)
Chris listened to my health/flexibility issues (i.e., stiffness in hips from golfing) and instructed me on several different exercises using various equipment to strengthen my gluts/legs/core for better mobility/flexibility. Great to work with a professional trainer who can adapt exercises to a baby boomer who has limited physical strength/endurance. The PGP Fitness Center is a very clean workout facility which has plenty of exercise equipment for someone who now has the time to focus on regaining/rebuilding endurance, strength, and conditioning. Loved the one-on-one trainer/student workout! Thanks! Karen Y.
Train with Chris
Rebecca Fox
(3 reviews)
I have been training with Rebecca for about 2 months, and have had a great experience. She is very friendly and fun to talk to, and tailors your training sessions to your specific needs, as well as working in whatever space is convenient to you. I came in with a lot of knee problems and she has focused not only on what I said I wanted to improve (which was mostly more about how I want to look), but also on strengthening the areas that will relieve my knee pain. In addition to the workouts, she has helped me with healthy eating and snacking, and I have already seen a major difference in my lifestyle. I have lost 7 of my target 12 lbs I wanted to lose, and have seen the results in how I look and feel as well--I have a lot more energy and feel more confident in my "swimsuit body", in addition to actually seeing a reduction in my knee pain. Highly recommend working with Rebecca!
Train with Rebecca
Sonya Latinovic
(1 reviews)
Sonya is incredibly kind and reassuring--I came to this gym after rehabbing some bad injuries and I feel like she understands my injuries better than any of the other trainers. I would recommend Sonya definitely if you have an injury and are nervous about working out again or if you are new to personal training. She's really good at adjusting to fit your workout needs.
Train with Sonya
Amy Waugh
(1 reviews)
Working with Amy has been amazing! Hands down the best gym / exercise experience of my life. Before we started working together, I had questions about how we would address my goals and needs. Amy is a strong listener. She heard my concerns and put together a plan that I'm enjoying. She is encouraging, supportive, and fun. Our sessions are challenging but accessible and I'm motivated to keep going. It's been such a positive experience that my partner is joining us and Amy has put together plans that both works for us individually and we can do together. It's part competition, part team building, all fun. I am so thankful to work with Amy! I think she would be a great fit for clients at any level of fitness. Yay!
Train with Amy
Zarina Matevosian
(1 reviews)
Zarina's thoroughness and fortitude has improved every aspect of my life. She has shown me how to push and expand my limits in a controlled and professional way. Without her careful guidance, I would not have the strength and determination that I now carry with me everywhere I go. She'll make you hurt, but you'll thank her (and yourself) at the end of the day.
Train with Zarina
Are you a Seattle trainer?
Get new clients. Changes lives.