Amy Lewallen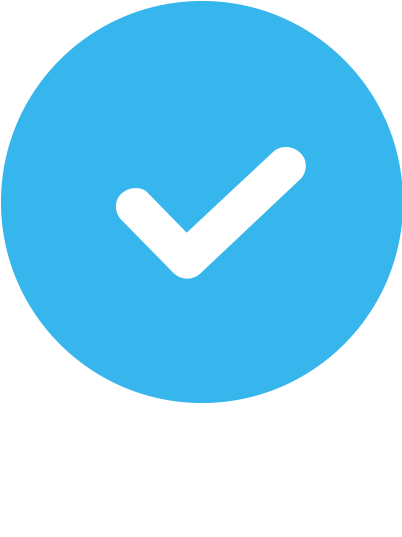 Verified
9 Reviews
Outdoor & In-Home
Virtual
About Amy
My name is Amy Frank Lewallen and I can help you meet your health, fitness and wellness goals.

I have over 20 years of training experience, working in each level of fitness between the novice and the Ironman athlete. Health, wellness and fitness have meant different things to every client I've had the benefit of training. With this in mind, I can structure a program for you based on goals we set and on your basic level of fitness. Whether your goal is to keep up with grand kids, lose weight and feel better about your health, or run a marathon, I have experience developing routines that produce results.

I offer a variety of packages including one-on-one and small group training to help meet your needs. Our success as a team is founded upon consistency and accountability (to ourselves and to each other) and we will utilize nutritional journaling and structured, goal based programs to achieve results.

On the first meeting, I offer clients a consultation to find fitness baselines, and by using both fitness assessments and simple fitness tests, I can gain a better idea of how to develop a specifically tailored routine. Based on these results, we will talk about your goals, both short and long term, in order to create a personalized workout program to help you meet your goals.
**Current pricing is for Vitrual Training only
My favorite client story
My favorite things clients tell me is that they look forward to working out, that they didn't think they would ever be able to accomplish what they did and that they never expected it to become part of their lifestyle!
My favorite exercise
Squats, squats and more squats!
My favorite quote
Patience isn't waiting. It's active-constant. It's the endless pursuit. The undying fire. It's the understanding that this journey isn't about finish lines. It's about milestones. And that each moment has brought you here to our ultimate self. Be patient.
Allyson Felix
My training philosophy
You should have fun working out! You should be safe but you should also enjoy! I have a great degree and some fancy certifications, but I know that what I really bring to you is accountability and consistency wrapped up in a safe and fun training package.
My training experience
I have been personal training since 1995. I have a degree and multiple certifications. I am always honored to be allowed into people's personal fitness journeys and all the emotions, struggles and success that comes with that journey. I have worked with all ages and have had all types of clients from very athletic triathletes, to grandmothers who just want to get down on the floor to play with the grand kids. Everyone is different and every goal is different and we will work together to find out what your goals are and what we can do to reach them.
Areas of Expertise
Strength Training

Weight Loss

Functional Training

Sports Performance Training

Cardiovascular Conditioning

Cross Training

Wellness

Flexibility and Mobility
NCCA Accredited Certifications

ACE Certified Personal Trainer
ACSM Certified Exercise Physiologist
Additional Certifications
Schwinn Indoor Cycling Certification, LesMills Certified Instructor
Education
BS Sport Science from the University of Idaho
Who I Especially Like Working With
Beginners, Cancer Survivors, LGBTQIA, Middle-aged, Overweight/ Obese, Peri/Post-menopausal, Post-rehab, Pre/post-natal, Runners, Seniors, Women
Medical Conditions Experience
Arthritis, Back Pain/Issues, Bone/Joint Injury, Breast Cancer, Diabetes, Fibromyalgia, Joint Pain, Knee Pain/Issues, Obesity, Prediabetes, Ulcerative Colitis
Training Areas Served
In-home or Outdoor Training
My aim was to re-light my passion to exercise. My motivation to train had been long lost, but with Amy I found the joy of exercising again. I trained with Amy a bit over 2 months, 3 times week and I was able to restore my passion for training. It was vey fun and easy to train with Amy, she is an absolute professional and easily approachable. I strongly recommend Amy!
Amy is patient and motivating without being pushy. She is professional and has worked with my fitness level. I highly recommend Amy!
She's fun, extremely knowledgeable about every muscle, and can get you moving at any exercise level.
I have been training with Amy for a little over 3 months now, and she is great! Amy has helped me achieve results I believe are sustainable for the long term. Personal training is what she loves to do, and she's committed to a healthy lifestyle herself. I really don't think she would ask a client to do something if she wasn't willing to live it herself. She's personable. I actually enjoy chatting with her while I train. She's knowledgeable. Whether it's the exercise, the nutrition, or the physical piece, it's clear that Amy knows what she's talking about. I really appreciate Amy's flexibility when it comes to scheduling. She could not make it any easier to be accountable. I highly recommend Amy to anyone who wants to live a healthier lifestyle -- strength, overall fitness, better nutrition, weight loss, or some combination. You will be happy you chose her!
Amy has been extremely professional, motivational and is helping me reach my goals, even though I wasn't the easiest to work with from the beginning. She has been a delight to work with and I look forward to continuing to work with her into the future!
I am 63 years old and I knew that I did not want to get injured lifting weights the wrong way. I guess I forgot to tell you that in the last club I joined I had lifted the weight wrong and developed tendonitis. I made an appointment to meet with Amy and committed to begin working out with her. Amy and I have talked about the fact that you can't put a price on your health. If you ask me if it is expensive to have a trainer, I would have to say that it is quite reasonable compared to what it would cost you to spend several days or months in a hospital being treated for high blood pressure or heart disease. I see this in many of the patients that are being treated in the hospital. This is a lot more fun and I've made a wonderful friend along the way. Her name is Amy and she is interested in my progression and is dedicated to making sure that I lift those weights the right way. I don't think I have had a day that I regretted making this decision to get healthier and stronger. This year I bought a stereo for my husband for Christmas. I was able to carry it across the mall and I was proud of that. I was the women who had trouble carrying her grocery bags into her house from the car. I still remember Amy telling me that it would take some time for me to get stronger and it is exciting to see that happening.
. When I first met you I was an entirely different person. I was afraid of what I would find. I had absolutely no idea that I'd find a new me. I was afraid you'd be judgmental because I was totally nonathletic, perhaps you'd laugh because I was uncoordinated, or treat me roughly even though I was a beginner. I was afraid it would be painful, wouldn't fit into my schedule, or that like so many times before I would let myself down and not make good on my commitment. To my pleasant surprise you were kind, you were funny, and you were supportive. To my much greater surprise, I found that I loved it. I always thought I hated exercise! You pushed me just enough to get results. I found definition in muscles I had never seen before. And it was easy. Not the no sweat kind of easy, but it wasn't grueling. It wasn't painful either. It was enjoyable. I found myself looking forward to our session, and being bummed out if life got in the way and I had to cancel one. I found myself eating better. I wanted to eat food that would enhance what we were working out in my body. I could not have done it alone. There is magic in knowing that you are doing every rep exactly right. Even when a certain set is hard you have confidence to keep going because you know you are doing it correctly. And I simply cannot state how helpful it is to have someone there who is friendly and helpful to talk you through the movement, count you thru the reps. Or just to chat with while you workout. My experience with Amy has been life changing and I will never change back!
Amy made me feel great, instilled confidence in me, and inspired me to do my best. I'm not kidding; I actually looked forward to my workout sessions! It wasn't as hard as I thought it would be, and I learned proper form and technique. Soon I was seeing muscles that I had never noticed before! I was so excited! Amy's sense of humor and thorough knowledge of fitness training make it a joy to come and work out, and I gained not only muscle tone, but a huge sense of accomplishment and confidence. Within two weeks of working out with Amy, and journaling my food, I no longer had any symptoms of illness. I believe you will not regret meeting with Amy! It has been a HUGE blessing in my life, and I recommend it to everyone that I know, no matter what their age or lifestyle.
Excellent experience. The trainer was friendly and professional and showed how much she cared about my personal issues and preferences. She was encouraging but patient with my limitations.
Are you a trainer?
Get new clients. Change lives.