Connecticut Personal Trainers. Delivered.
Find a Personal Trainer in Connecticut
Find Your Trainer delivers you the best personal trainers in Connecticut.
Train with a vetted and certified personal trainer
anywhere - a gym, your house, office, hotel or outdoors.
What Our Clients Are Saying
The Best Personal Trainers in Connecticut
Connecticut's Top In-home Personal Trainers
Best of 2017 - Check out these highly rated in-home personal trainers in Connecticut
Marcia Hursh
(24 reviews)
Marcia was awesome. She really listened to me, asked a lot of questions, and was ready to work around my schedule. She's affordable; she worked me out and I'm feeling it today! Love it.
View full profile
Carlos Perez
(9 reviews)
Playing a competitive Division 1 sport I am familiar with what it takes to get into great shape and meet your fitness goals. I started using Carlos about 2 years ago and have been able to drop 30 pounds and reduce my body fat by about 10%. I've Improve my golf game, eat healthier, and found an overall better quality of life. Unlike trainers that I have worked with in the past Carlos' routines never get old. He continues to find new ways to keep workouts cutting edge, but at the same time still making sure that I am meeting my fitness goals. Just like anyone I dreaded getting up to workout, but Carlos has made it fun, and with his personality, it is like you are working out with a great trainer, but also a friend. I would recommend Carlos to anyone who wants to reach fitness goals from any standpoint. He is the best.
View full profile
Adam Flyte
I am an insured, NASM, certified trainer who got into fitness because I believe you are happiest when you are healthy. It's a privilege to offer that gift. I'll get you healthy in 3 steps: education, dedication, and having fun!
View full profile
Jake Behan
An individualized training program to fit your goals, from packing on muscle to losing weight, I'll get you to your goal! Also expect an education on mobility and varieties of strength training techniques to progress you to the next level. Lastly, meal plans are also available and calculating calories/macros.


View full profile
Karly Worth
I am a very dynamic trainer. I work with all ages and fitness goals. My priority is to be creative and design a workout specific to your personality, interests and goals. Exercise should be enjoyable as well as beneficial. I can promise to aid you in attaining your fitness goals and help you acquire a passion for fitness. I have a very friendly, upbeat personality and can pretty much get along with anyone. I am also a sponsored athlete of a fitness clothing line and supplement company, so I will be able to recommend supplements to further help you achieve your goals if need be.

With the majority of my clients, I have found weight training and body weight exercises to be the most beneficial approach to weight loss as well as building lean muscle. Everyone's body is different, no two bodies react the same to a diet or exercise program. My goal is to figure out what style of training gets you the results you're looking for.
View full profile
Torie Marin
I provide In-Home and On-Site Personal Training for the Greater Hartford area. I travel right to you for your comfort and convenience. With a customized nutrition and exercise program based on your personal goals and needs, you will be feeling great in no time!

I believe any client can reach their goal without having to take unrealistic, drastic measures. You shouldn't have to exercise 7 days a week, and never eat anything you like to reach your goal. It is all about balance!
View full profile
LaToya Jennifer
Get ready to be pushed passed your comfort zone to reach your fitness goals. Personal training with me is ideal for those with specific goals, injury, health conditions, those new to exercise, seeking to perfect technique and or seeking that extra push.


View full profile
Cynthia Melkerson
My training will help your body move efficiently so you can LOOK and FEEL SPECTACULAR. My nutrition coaching will allow your body to transform from the inside out so you have the ENERGY and MENTAL FOCUS to ENJOY your day. Let's start with a phone consultation.


View full profile
FYT's Featured Connecticut Personal Trainer
Marcia Hursh
I can also train you in my home gym in Brookfield, CT.
I am a certified personal trainer with over 15 years experience training people of all ages with all types of challenges. I believe in motivating people through supportive life coaching as well as being strict when applicable. I work with people looking to build muscle, come back from injuries, lose weight, or just looking for optimal fitness and nutrition. My studio consists of cardio strength training and pilates equipment.
THESE THINGS COST ABOUT THE SAME AS A PERSONAL TRAINING SESSION
There are splurges and necessities. All of the below items are similar in price to a training session but won't make you feel half as good. Invest in yourself!
MOVIE TICKETS & POPCORN FOR TWO
DINNER OUT AT A RESTAURANT
More Connecticut Personal Trainers
Specialties:
Strength Training
Weight Loss
Pre-natal / Post-natal
Certifications: NASM Certified Personal Trainer, BA in Economics (summa cum laude), Fairfield University
Training Locations: Bridgeport, CT - Darien, CT - Easton, CT - Fairfield, CT - Georgetown, CT - Greens Farms, CT - New Canaan, CT - Norwalk, CT - Southport, CT - Stamford, CT - Weston, CT - Westport, CT - Wilton, CT
1-on-1:
$89/hr
|
Partner:
$67/person
|
Small Group:
$29/person
Results-driven training for busy professionals and stay-at-home moms who have don't have a lot of time. Blast body fat, improve your strength and muscle tone while optimizing your health and energy levels. Visit my website www.fitbytash.com to start today!
I use progressive resistance training for body transformations and optimal health and longevity. I individualize exercise programs based on client needs, goals, and lifestyle to create amazing results.
I teach clients how to effectively integrate exercise and nutrition into their lifestyle. I will teach you results driven strategies and the minimum effective dose you can follow for the rest of their life and be your strongest and happiest self.
After working in the Finance industry, I was inspired to leave and coach busy individuals to workout effectively in order to optimize their physique and health. I'm dedicated to delivering an unmatched service and results to my clients. I'm always attending seminars and am passionate about my continual education and development to get my clients the best results in the shortest amount of time.
Email: Natasha@fitbytash.com
Web: www.fitbytash.com
Instagram: @FitbyTash
Facebook: www.facebook.com/fitbytash
Specialties: Strength Training, Weight Loss, Pre-natal / Post-natal
Specialties:
Strength Training
Weight Loss
Functional Training
Certifications: NASM Certified Personal Trainer, ASFA Certified Personal Trainer
Training Locations: Bristol, CT - Burlington, CT - Farmington, CT - Harwinton, CT - Plainville, CT - Plymouth, CT - Southington, CT - Terryville, CT - Unionville, CT - Wolcott, CT
1-on-1:
$49/hr
|
Partner:
$37/person
|
Small Group:
$16/person
.


Specialties: Strength Training, Weight Loss, Functional Training
Certifications: ISSA Certified Personal Trainer, CPR/AED, ISSA Fitness Nutrition Specialist
Training Locations: Ansonia, CT - Beacon Falls, CT - Bethany, CT - Bethel, CT - Branford, CT - Bridgeport, CT - Cheshire, CT - Derby, CT - East Haven, CT - Easton, CT - Fairfield, CT - Hamden, CT - Middlebury, CT - Milford, CT - Monroe, CT - Naugatuck, CT - New Haven, CT - Newtown, CT - North Branford, CT - North Haven, CT - Northford, CT - Orange, CT - Oxford, CT - Prospect, CT - Redding, CT - Sandy Hook, CT - Seymour, CT - Shelton, CT - Southbury, CT - Stratford, CT - Trumbull, CT - Wallingford, CT - Waterbury, CT - West Haven, CT - Weston, CT - Woodbury, CT
1-on-1:
$69/hr
|
Partner:
$52/person
Personal Training Alliance is a certified in-home personal fitness training and nutrition program that serves the greater Shelton community and the surrounding areas of Fairfield County and New Haven County.

I offer you personalized in-home fitness training and nutrition meal planning as well as online personal training for weight loss, fat loss, muscle toning, balance and flexibility.

My workouts are fast, efficient, and convenient to make it easy to schedule working out so you can get healthy and in shape. This fits right into your busy schedule.

All of my equipment is top of the line and brought right to your home or office.

My goal is to make getting into shape easy and exciting. We know how difficult it is to stay dedicated to exercising and getting in shape, but I'm here to help keep you accountable and motivated so you can become the best you can be.

Message today for a Free In-Home Fitness and Nutrition Consultation and I will come right to you.
The Connecticut FYT Difference
Find Your Match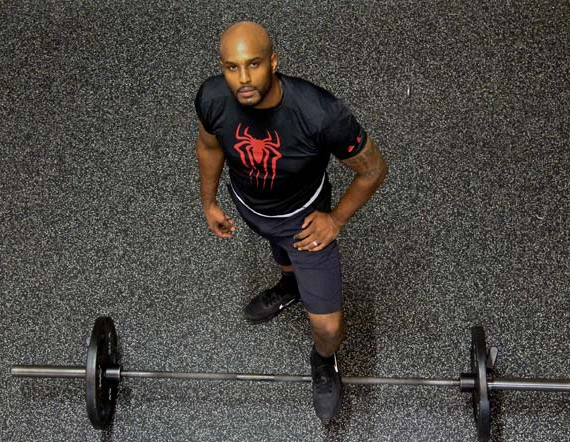 Our approach is different. We recommend personal trainers in Connecticut based on you. Your goals. Your schedule. Your location. Your lifestyle. After all, this is personal training.
Find Your Match
Train In-Home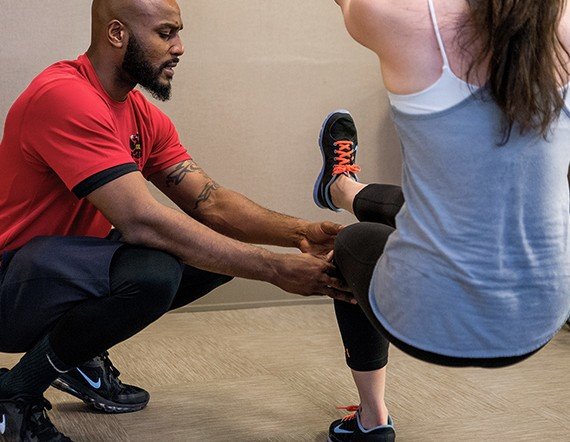 Our trusted and vetted Connecticut personal trainers will meet you at your home, office, hotel or at the park. Schedule when and where it's most convenient and comfortable for you. And we even bring all the equipment.
About In-Home Training
Train With Friends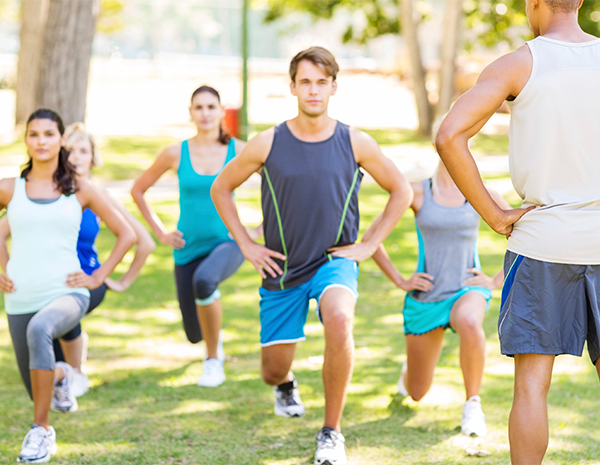 Train with a partner or up to 5 of your friends with Partner & Small Group Training session options. A Connecticut personal trainer comes right to your door! Split the cost, have fun, and bring new meaning to the phrase "squad goals".
About Partner & Small Group Training
Train at Top Gyms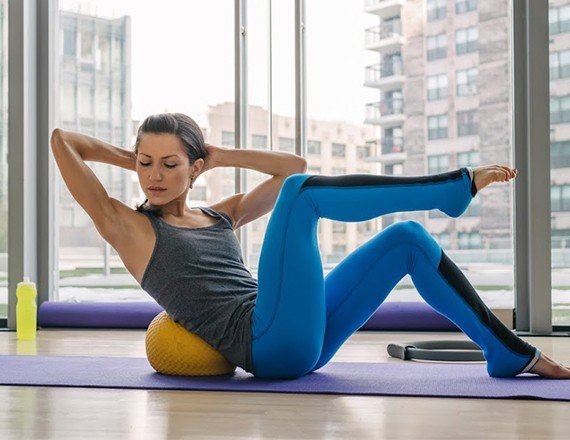 We've partnered with the best personal training gyms in Connecticut so you can train at the top gyms and studios in the city. You never need a gym membership to book a personal training session.
Simple & Affordable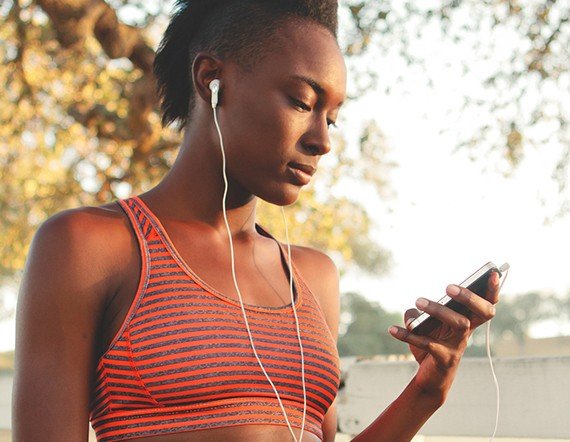 Search, schedule & pay for personal trainers in Connecticut all from your desktop or mobile device.No sales pitches and no back and forth. No memberships. No contracts. No expensive packages.
Trusted & Secure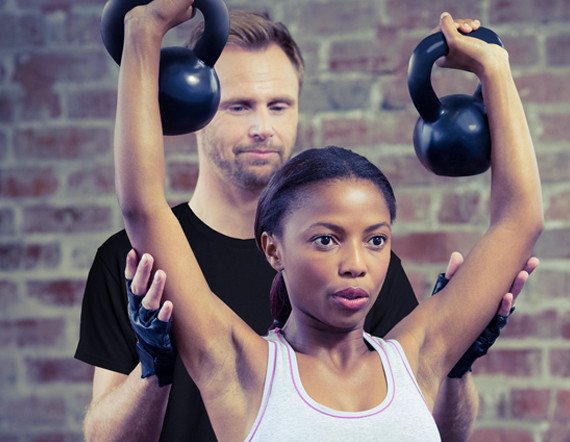 Pay securely and train safely with a vetted and insured Connecticut personal trainer.
Previous
Next