The best way to find
a personal trainer.
Period.
Connecticut's best vetted and insured personal trainers delivered to your home, park, or building gym.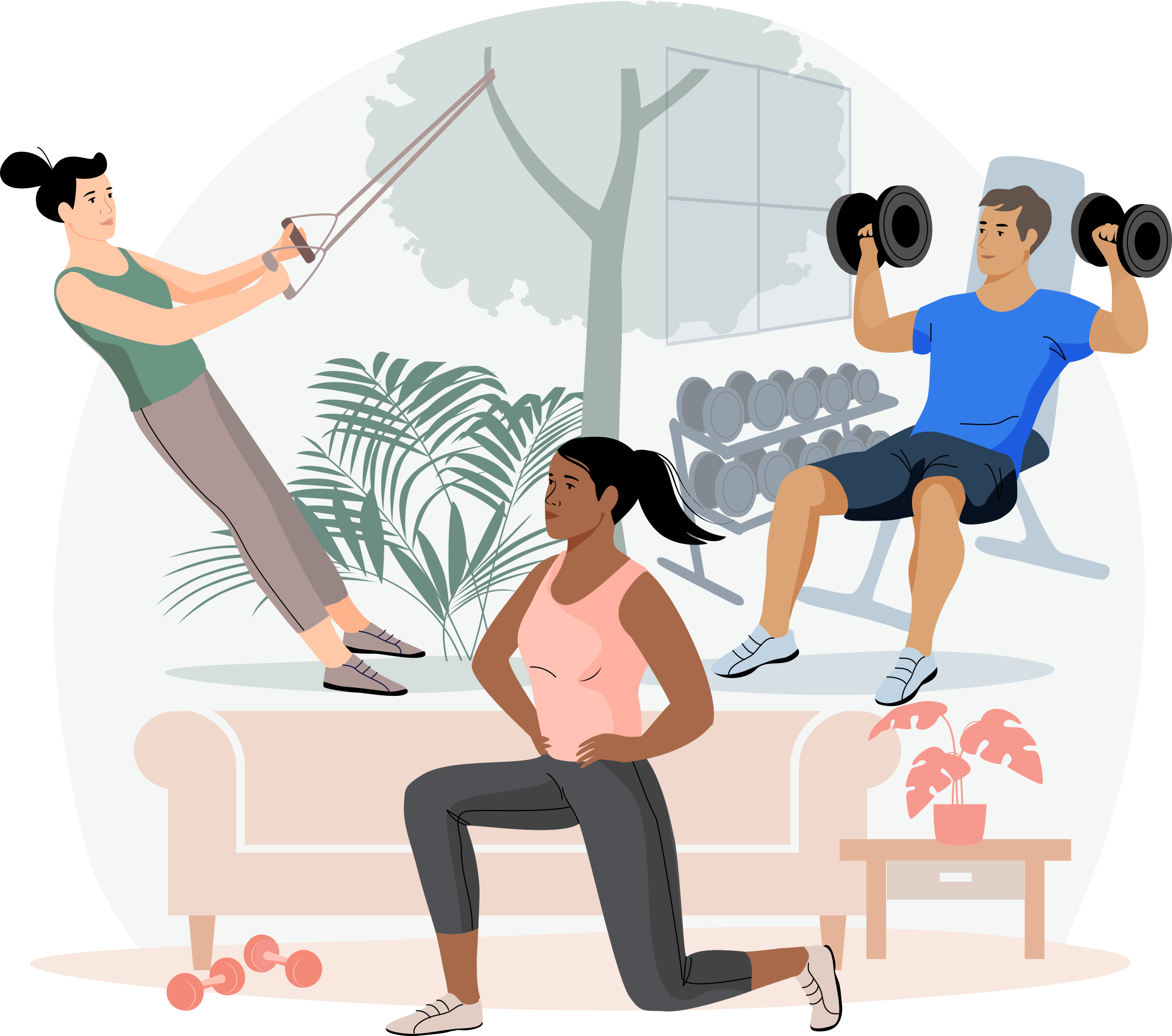 Now is the time to invest in your health.
Find Your Trainer makes getting fit simple.
Exercise where you want, when you want.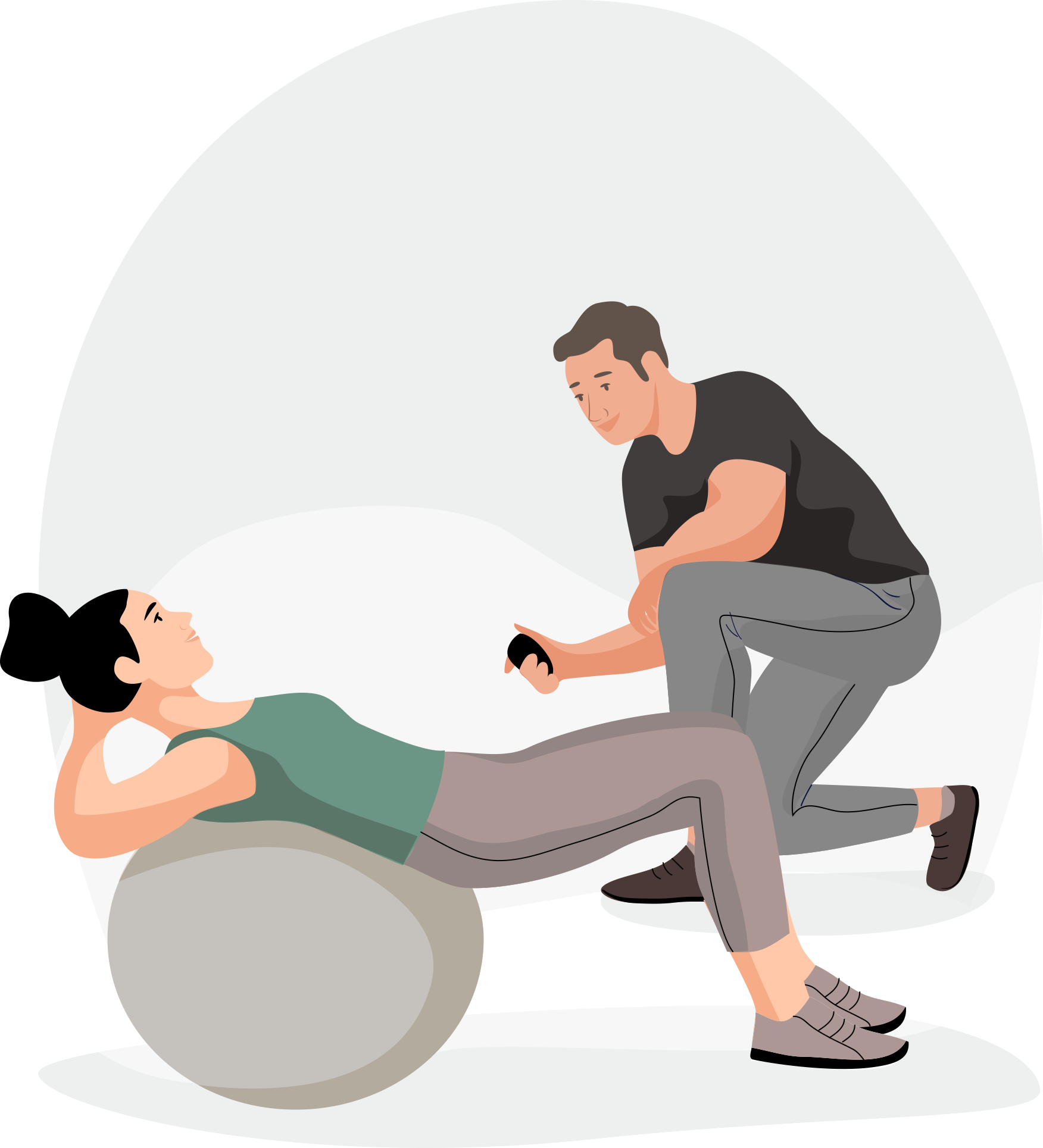 Let's face it, getting in shape can be hard. Our Connecticut personal trainers will create a personalized workout plan, show you what to do, and support you every step of the way. We are committed to your long-term success.

FYT Pros have helped thousands of people just like you.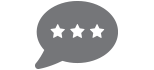 Read bios and reviews of personal trainers in Connecticut and pick the perfect one for you.
Connecticut personal trainer reviews

Personalized
I purchased a package for my mother remotely. Brooke has been very accommodating with my mother's needs and my arrangements. She personalized the fitness program to meet the physical needs for my mother's lifestyle change. I recommend Brooke.

Meghan
She is terrific and is helping me a lot.

Great Site.
Great site. Found a great trainer to help me achieve my goals.

high convenience
The site was easy and setting up a trainer that personally works around your schedule and location is perfect for what I need!

Find Your Trainer has been a great experience!
Finding and working with a trainer has been so easy through this site. No regrets!

Kristen Lane
Kristen is a great trainer and coach.

Great trainer!!
I highly recommended ruslana! I've done 1 session so far and it is nice to have a trainer that focuses on your needs and ability's. I'm only a beginner so it was nice having her break down how to target the areas I'm trying to improve!

Always punctual, prepared with a
Always punctual, prepared with a good plan, patient with me!

Great trainer
Annika is really wonderful. She understands what I need help with and is great at explaining why each exercise is useful. She is smart, lively, a joy to work with!!
How it works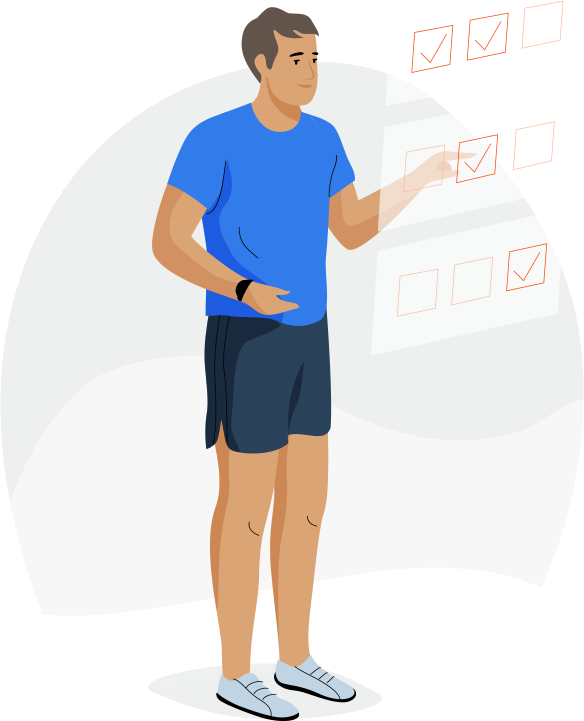 1. Take the quiz
Get matched & pick the
perfect local Connecticut trainer for you.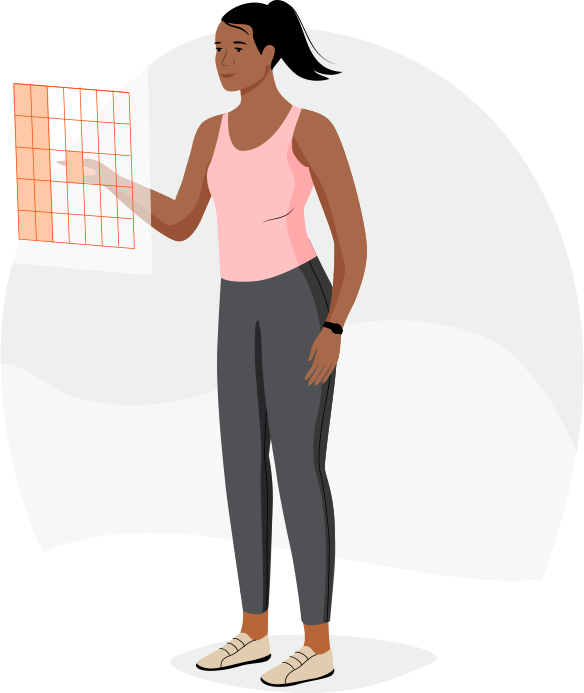 2. Book your session
Pick a time &
securely pay online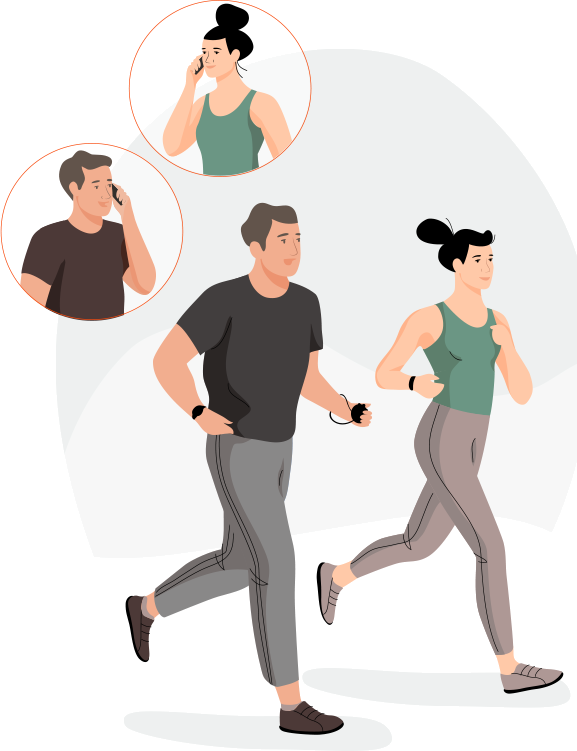 3. Get FYT !
Schedule your free phone
consultation & start working out!
The FYT promise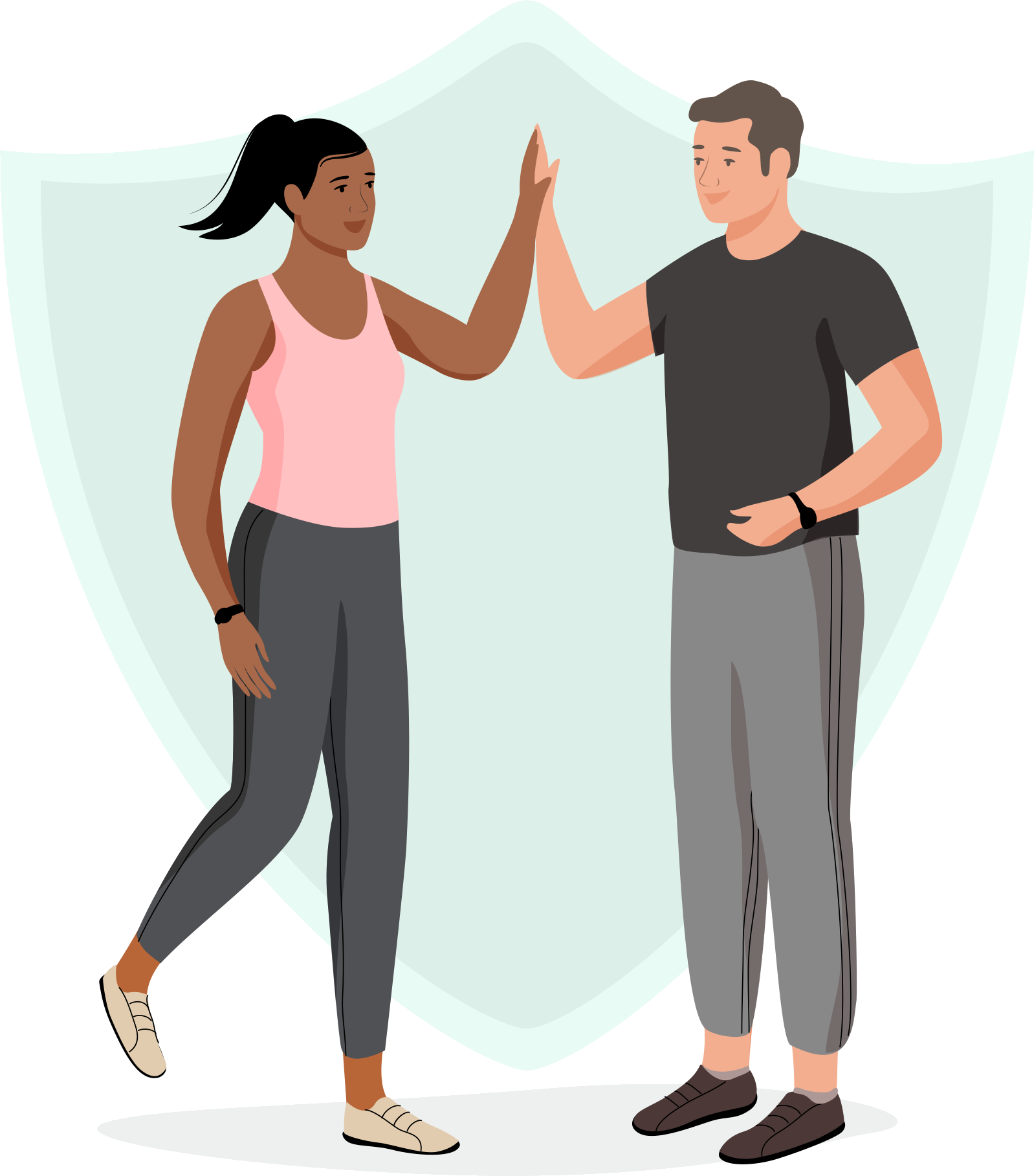 FULL money back guarantee after your first session if it isn't the BEST exercise experience you've ever had!

Always be supported. Never judged.

All FYT Pros are certified, insured, and complete a full background check.

Your trainer will bring all the equipment you need for your workout.

Free phone consultation after you book your first session.
As seen in








The best personal trainers in Connecticut
Marcia Hursh
(24 reviews)
Marcia was awesome. She really listened to me, asked a lot of questions, and was ready to work around my schedule. She's affordable; she worked me out and I'm feeling it today! Love it.
Train with Marcia
Kim Hein
(11 reviews)
Exercising with Kim has been wonderful. I finally found a personal trainer that works for me and hopefully she will for you too! It is a great combination of convenience, individual attention and encouragement. Unlike a crowded gym, you can focus on the tasks at hand, benefit from the teaching tips and set in place a template that fits easily into one's work week. On my recent vacation, I was in such "great shape" that I found myself thanking Kim as I pedaled my bike!
Train with Kim
Carlos Perez
(9 reviews)
Playing a competitive Division 1 sport I am familiar with what it takes to get into great shape and meet your fitness goals. I started using Carlos about 2 years ago and have been able to drop 30 pounds and reduce my body fat by about 10%. I've Improve my golf game, eat healthier, and found an overall better quality of life. Unlike trainers that I have worked with in the past Carlos' routines never get old. He continues to find new ways to keep workouts cutting edge, but at the same time still making sure that I am meeting my fitness goals. Just like anyone I dreaded getting up to workout, but Carlos has made it fun, and with his personality, it is like you are working out with a great trainer, but also a friend. I would recommend Carlos to anyone who wants to reach fitness goals from any standpoint. He is the best.
Train with Carlos
Linda Gottlieb - 45-Minute Sessions
(9 reviews)
I thought I was the only one battling menopausal issues. It's very interesting to hear that it's normal for everyone's shape to change as we age; especially for women and their abdominal area. Your training gives me comfort in that I know it's normal for women to change as we get older yet the confidence to 'kick it up a notch' so that I can do something about it.
Train with Linda
Ulysse Mackens Pro
(7 reviews)
Working with Ulysse was a great experience. I learned a lot and saw lots of improvement. The instructor was very funny and enthusiastic. I'm much more motivated to work out now.
Train with Ulysse
Jonathan Mielec
(6 reviews)
I have been training with Jonathan for over a year. I look forward to our work outs. He makes them fun and he always pushes me to my max. Attte same time, I never worry about get hurt or injured as he is so incredibly knowledgeable about training and recovering properly. Now if only I would follow his diet recommendations I would be all set!!!
Train with Jonathan Stabilize Fitness
Our Personal Trainers can meet you wherever is the most convenient location for you. The locations including but not limited to can be your home, apartment, or at one of our private gyms. A busy schedule whether from work or taking care of your children shouldn't inhibit you from enjoying a healthy life. Two to Three hours of exercise a week can immediately restore your energy levels tremendously as well as improve your overall productivity.
Stabilize Fitness is a mobile personal training company that specializes in Functional Training. Our trainers have access to private Personal Training facilities in Norwalk & Greenwich. We're also more than capable of traveling to your home or apartment with our own top-notch equipment.
Stabilize Fitness differentiates from a majority of other personal training brands by placing an emphasis on Functional Training. Functional Training improves the livelihood & longevity of our clients by alleviating muscular imbalances, decreasing body fat, and increasing skeletal muscle mass.
We incorporate an engineered approach to fitness, in our eyes, no workout program should be alike. Each of our clients is given a unique workout routine personalized to their own strengths & weaknesses. Our workout plans can be compared to Blueprints; we believe in establishing a foundation (stabilization) before accelerating clients into any strenuous workout. By selecting our service, you will not be given a generic workout plan that is incompatible with your needs. You will be given a structured plan tailored exclusively to you, and you alone.
Train with Stabilize
Kyle Michaud
(1 reviews)
Kyle is the absolute best! I can safely yet somewhat embarrassingly say that he might be my best friend. He has helped me so much and is always looking for new ways to improve my workouts. It started out just want to lose 20 lbs before vacation and I lost 30! I even got more toned! After such an amazing experience with his training and himself as a person I didn't want to stop. I'd like to thank you kyle and I truly hope you read this :)
Train with Kyle
Natasha Holmes
Fit by Tash helps busy professionals lose weight, get stronger, tone up and improve their overall health. We all know we need to go to workout and eat better, but with limited time it's a struggle to fit it all in and be consistent. It's important your workouts are effective so you can get the results you want with as little time in the gym as possible. I provide sustainable and highly effective workout and nutrition solutions to help you achieve your ideal body and lifestyle.
Having worked with 100+ clients up close and personal during thousands of hours of training sessions, I've found the best solution for building lean muscle tissue and losing weight includes progressive resistance training blended with metabolic conditioning. Diet is also critical to results. Eating 90% whole foods while allowing 10% flexibility for our favorite foods, is the most sustainable approach that works for permanent results.
After working in the Finance industry, I was inspired to leave and coach busy and driven professionals feel and look their best despite a demanding and stressful schedule. I started Fit by Tash to help clients improve their health, energy, confidence and athleticism. I help clients with weight loss, toning and shaping, strength and stability, endurance, functional training, general health and increased energy. You can expect workouts to be creative, highly varied, intense, and fun to get you results as quick as possible. Everyone is unique, from your physiology down to your personal goals. Every workout is customized to reflect this, meaning you get results as quick as possible.
I'm dedicated to delivering an unmatched service and results to my clients. I'm always attending seminars and am passionate about my continual education and development to get my clients the best results in the shortest amount of time.
Gain confidence and enjoy a healthy and fun lifestyle while you get into the best shape of your life. No crazy cardio. No calorie-counting. No restricting and depriving yourself. I will share the tools and principles you need and empower you to finally get you the results you want. I teach clients how to integrate the minimal effective dose of exercise and nutrition strategies into their lifestyle for optimal results.
Contact me to start today!
Train with Natasha
Are you a Connecticut trainer?
Get new clients. Changes lives.