Kim Hein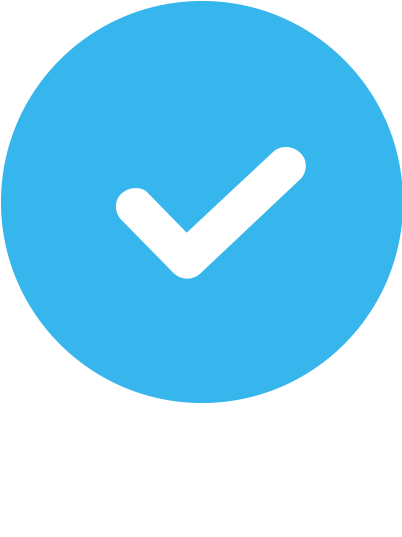 Verified
12 Reviews
Outdoor & In-Home
Virtual
COVID-19 Vaccinated
About Kim
I'm a certified personal trainer, a strength coach and a wellness consultant. I'm also a gardener, a writer, an animal lover, a walker, runner, cyclist, hiker... and ACTION is my middle name! I grew up in Weston, CT and went to college in NH. I am happy living in the Black Rock neighborhood of Bridgeport and excited to serve Fairfield County and surrounding areas with my expertise in personal training and wellness transformation!
Most recently, I owned a personal training transformation studio in Newton, MA (outside of Boston) from 2011-2017. I am now excited to work with clients in their homes to give them the utmost attention to their health and wellness! I hold my clients accountable with nutrition, online food diaries (My Fitness Pal) , weight/body goals, cardio and weight training. Building 5 lbs of lean body muscle mass will allow you to burn fat and raise your resting metabolism so that you become a fat burning machine! Let's do this together to create the body you are proud to live in.
Armed with the power of fitness and with first hand knowledge that being fit can be achieved (or achieved again) at any age, I was inspired to become a Personal Fitness Trainer. I felt that eating and exercise were both actions we can CONTROL. I was going through a difficult divorce and at the same time my 67 year old father was diagnosed with the gut wrenching word... Cancer who died less than a year later. I felt that exercise was a good outlet for my stress and it helped me carve my future into a positive way instead of going down the path of being overweight, depressed and feeling out of control with my life. My plan with my clients is to show them how to live a long and healthy lifestyle that they can attain through nutrition and exercise and keep it up for a lifetime. I not only have experience with athletes but also with with middle to older aged adults, women who are pregnant and those with certain illnesses and diseases.
Our first strategy session will be over 1 hour as I like to get to know my clients first to see if we both are a good fit for each other and your long-term goals. I look forward to sharing the utter joy that your mental and physical transformation due to fitness can give you a long and energized life for years to come!
I balance my fitness and wellness business along with caring for my 2 amazing children, Grace (13) and John (11). We stay active most days outside playing badketball or going for walks at St Mary's.
Let's workout in your home, local park, your backyard or even your personal or office gym. Whatever is convenient for you.
My favorite client story
MY favorite client story is one that which I helped a 28 year old old pastry chef lose over 25 pounds in 6 months. This was empowering for her to be able to have the willpower to stay away from too much sugar. The nutritional guidance I gave her will live with her forever and she will never go back to her old ways.. Today, she is still a pastry chef and allows herself tiny tastes of her creations! She realized that building muscle actually raised her resting metabolism and she can burn fat while she bakes since she does weight bearing exercises.
My favorite exercise
I have too many favorites to list just one! I love working multiple muscles at once... like doing a curtsy lunge with a bicep curl to maximize time! I enjoy all ab exercises, I have a lot! Triceps are a love for anyone women to see definition when wearing a tank top. Stretching and doing bridges are great for in between exercising I feel too.
My favorite quote
Results Start when you DO!
It takes 21 days to make a Habit
What time is it? NOW
My training philosophy
I think about the future a lot and always wanting to stay and feel young. If you don't make time for yourself now to take the best care of your body, you just may need to find time for illness and disease later.
My training experience
I owned a personal training franchise and have worked with people of all ages. I truly love to inspire people through Body Transformation. Let's get moving together! and Stay moving!
Areas of Expertise
Core and Balance

Nutrition

Strength Training

Weight Loss

Flexibility and Mobility

Muscle Gain

Kettlebells

TRX

Functional Training

Cardiovascular Conditioning

Cross Training

Stress Reduction

Wellness
NCCA Accredited Certifications
AFAA Certified Personal Trainer
Additional Certifications
Nutrition for Obese and Overweight Populations
Who I Especially Like Working With
Bariatric, Brides-to-be, Cancer Survivors, Men, Overweight/ Obese, Pre/post-natal, Seniors, Student-athletes, Women
Medical Conditions Experience
Addiction, Arthritis, Back Pain/Issues, Breast Cancer, Cancer, Depression, Hip Pain/Issues, Knee Pain/Issues, Lower Body Pain/Issues, Obesity, Osteoporosis, Piriformis Syndrome, Shoulder Issues
Training Areas Served
In-home or Outdoor Training
Exercising with Kim has been wonderful. I finally found a personal trainer that works for me and hopefully she will for you too! It is a great combination of convenience, individual attention and encouragement. Unlike a crowded gym, you can focus on the tasks at hand, benefit from the teaching tips and set in place a template that fits easily into one's work week. On my recent vacation, I was in such "great shape" that I found myself thanking Kim as I pedaled my bike!
I have always been in good cardiovascular shape but working out with Kim has made me strong and my body defined. I took 6 months off because I thought I could do it on my own. After gaining 10lbs I am back and after only a few weeks I have already lost almost half the weight.
Kim is a huge cheerleader for me and is constantly introducing new recipes, new ideas, new challenges, and even new products to help me with my exercise routine and my food choices. This is the first time I have been faithful to myself and an exercise program.
Kim has changed my life. I now enjoy working out and following a nutrition plan. In her own way she is supportive, helpful, and very skilled at what she does. I was hesitant to start, but it was the best decision I could have made for myself. It is the first time that I have ever followed a fitness/nutrition program for more than two months. Kim remembers and accommodates any limitations, but also challenges me to get to be my personal best. It is hard work, but worth all the sweat and sore muscles.
One of the things I love about about working with Kim is the attention she gives me with holding me accountable for my goals. I've been seeing Kim for 5 years and love it. I am so much stronger – which was one of my top goals. She is incredibly supportive and enthusiastic and knows what she is doing.
Kim is absolutely great. She is knowledgeable and able to create a program for your needs. Kim has had field trips to Whole Foods and Trader Joe's to teach me how to shop for healthier foods. She has had nutritional seminars and is always looking for a 5K for me to be involved in close to my home. Kim believes in me and truly loves what she is doing!
I have been a client with Kim for over a year, and have achieved flexibility, strength, and steady weight loss through incremental changes in diet, without ever feeling deprived. Kim remembers and accommodates any limitations, but also challenges me to get to my personal best. Women of many ages and stages of fitness will feel welcome with her.
Kim has been really supportive and sensitive to each of my individual needs and difficulties. It even helped me overcome a shoulder problem that several cortisone shots hadn't been able to cure with a simple targeted exercise/stretch. It is a pleasure to work out and confer with the Kim on nutritional issues.
The combination of weight training with cardio have been a winning combination to my fitness. The in home training is great with a personal touch and the right push to do the best you can. Kim is fantastic and has built such a strong desire to help others which is motivating.
Make a goal for yourself, a small 10 lb. goal and stick with it. When you see your body fat decrease, your endurance increase, your ability to lift weights easier, you know you are doing something for you that is so beyond great. Most importantly, never give up and know that beyond a shadow of a doubt, you can lose the weight and feel better. I am proof of that!
This is the best fitness experience I have ever had. Kim is an experienced, helpful, motivating trainer who loves what she does and shares her enthusiasm for fitness in a contagious way. In addition to losing weight and feeling healthier, I actually enjoy working out now. Try it, you'll love working out with Kim
I started working out with Kim (in my house LIVE) in June 2019.  She is a fantastic trainer who keeps you motivated, continues to keep workouts fun and different every time while effective and targeting your goals.  You will truly see change happening and you will have fun in the process.  We  switched to Zoom workouts in March 2020 when Covid hit and I can honestly say that I am in the best shape I have ever been in since I was 30 years old! Zoom workouts have been a fantastic option for me.  I am able to fit more workouts into my busy work schedule and was even able to continue working out from my hotels during a few trips I took during the year. Constant training and continually using my muscles has really paid off.  Kim pays a lot of attention to your form and will swiftly tailor your sessions to reach your goals.  Zoom workouts are here for me to stay and I highly recommend them!
Are you a trainer?
Get new clients. Change lives.