The best way to find
a personal trainer.
Period.
Dallas's best vetted and insured personal trainers delivered to your home, park, or building gym.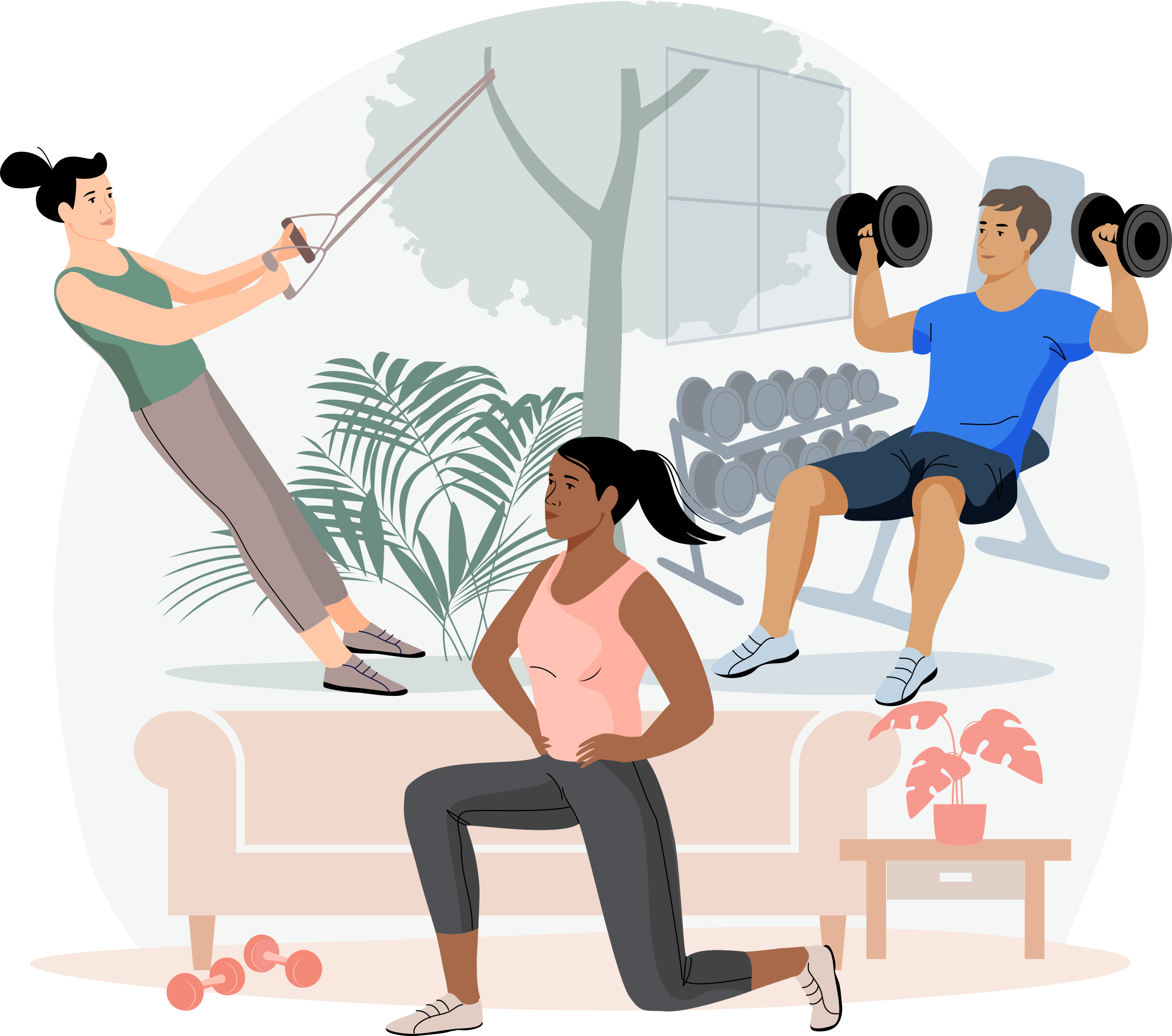 Now is the time to invest in your health.
Find Your Trainer makes getting fit simple.
Exercise where you want, when you want.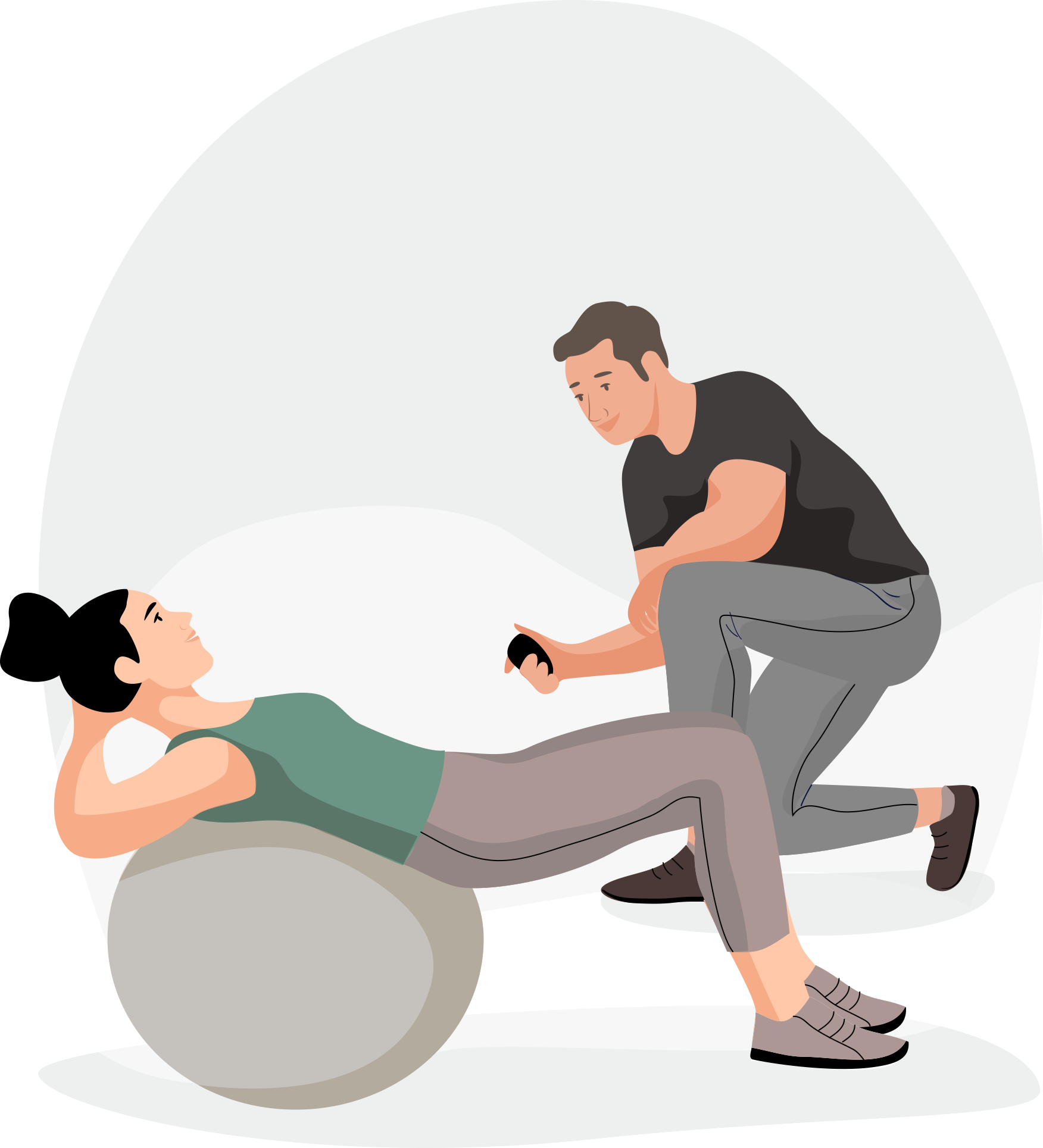 Let's face it, getting in shape can be hard. Our Dallas personal trainers will create a personalized workout plan, show you what to do, and support you every step of the way. We are committed to your long-term success.

FYT Pros have helped thousands of people just like you.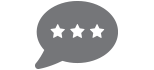 Read bios and reviews of personal trainers in Dallas and pick the perfect one for you.
Dallas personal trainer reviews

Personalized
I purchased a package for my mother remotely. Brooke has been very accommodating with my mother's needs and my arrangements. She personalized the fitness program to meet the physical needs for my mother's lifestyle change. I recommend Brooke.

Meghan
She is terrific and is helping me a lot.

Great Site.
Great site. Found a great trainer to help me achieve my goals.

high convenience
The site was easy and setting up a trainer that personally works around your schedule and location is perfect for what I need!

Find Your Trainer has been a great experience!
Finding and working with a trainer has been so easy through this site. No regrets!

Kristen Lane
Kristen is a great trainer and coach.

Great trainer!!
I highly recommended ruslana! I've done 1 session so far and it is nice to have a trainer that focuses on your needs and ability's. I'm only a beginner so it was nice having her break down how to target the areas I'm trying to improve!

Always punctual, prepared with a
Always punctual, prepared with a good plan, patient with me!

Great trainer
Annika is really wonderful. She understands what I need help with and is great at explaining why each exercise is useful. She is smart, lively, a joy to work with!!
How it works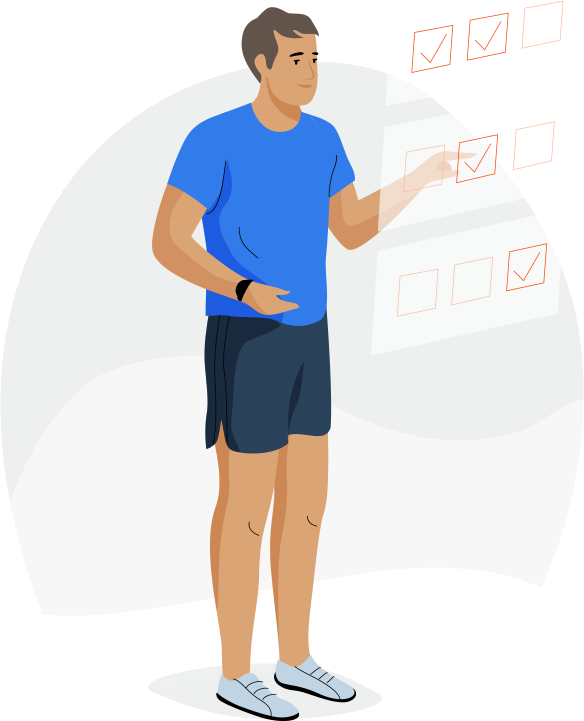 1. Take the quiz
Get matched & pick the
perfect local Dallas trainer for you.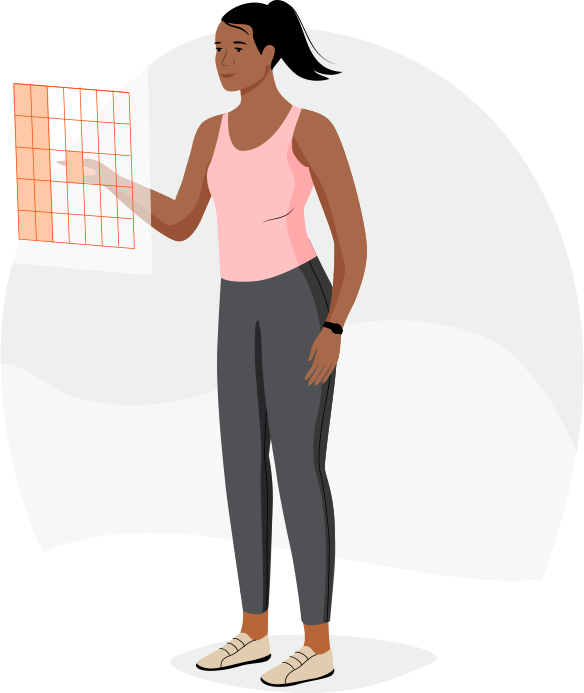 2. Book your session
Pick a time &
securely pay online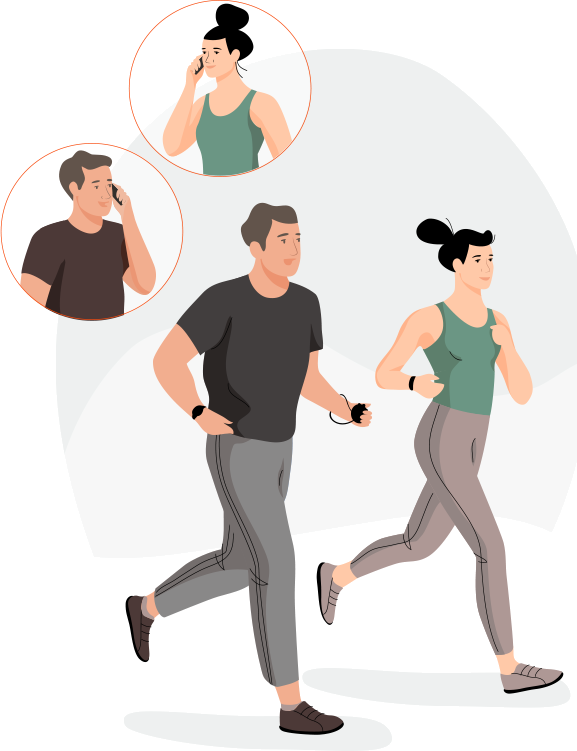 3. Get FYT !
Schedule your free phone
consultation & start working out!
The FYT promise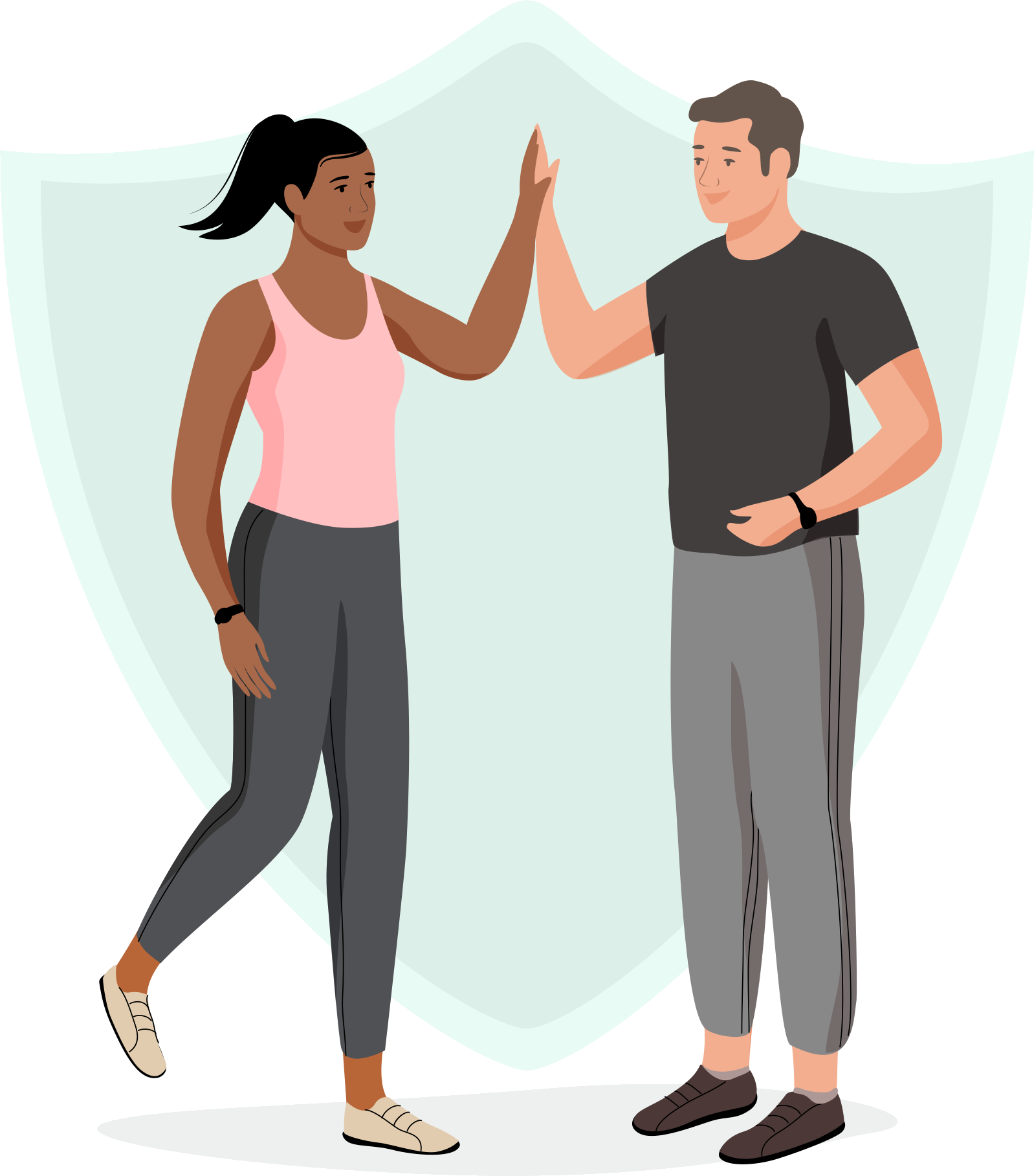 FULL money back guarantee after your first session if it isn't the BEST exercise experience you've ever had!

Always be supported. Never judged.

All FYT Pros are certified, insured, and complete a full background check.

Your trainer will bring all the equipment you need for your workout.

Free phone consultation after you book your first session.
As seen in








The best personal trainers in Dallas
Faryn Schwartz
(18 reviews)
Faryn is not only a fantastic personal trainer but a powerful life coach! Coming to her with little workout experience she has been so encouraging with helping me build a routine that I can use for life. She is always a quick text away for questions and advice. She never gives me more than I can handle but provides a workout that's challenging and meets my personal goals. With prior injuries, she pays close attention to my form and how my body responds to different exercises. I highly recommend Faryn!
Train with Faryn
Adam Smith
(15 reviews)
Adam has been wonderful for us! He is helping my son work on core strength and balance. He is professional, kind and very encouraging. I very highly recommend!
Train with Adam
Tim Forte
(15 reviews)
My daughter has fought obesity her whole life. When she was 14 she started making changes and lost a lot of weight. She started competing for Miss American's Outstanding Teen so her fitness really mattered to her. We had a trainer for 2 years and she never could lose in some areas. The legs were always her downfall. I saw a Facebook post about a metabolic trainer and I called Tim and spoke to him about my daughter. He made a few changes to her diet and started an exercise program that worked. He made her workouts fun and he encouraged her and she wanted to work out. Then she started seeing awesome changes to her body. Awesome results—Tim has not only produced great results but he continues to encourage my daughter to work out and eat right. I love that she can send him a text and he will answer all of her questions. I think my daughter has a desire to work out and eat right because she feels like he truly cares about her as a person. In conclusion, Tim is not only a great trainer, but has become a mentor and friend to my daughter.
Train with Tim
Kris Stokes
(10 reviews)
Kris is a wonderful trainer! She is patient, knowledgeable, and caring. Her facility, Custom Fitness, has personal and small group training opportunities. The cost is very reasonable and there are plenty of times offered so the classes will fit with everyone's schedules.
Train with Kris
Evan Renfroe
(8 reviews)
When I first met with Evan, my goal was to "be in shape" but working out wasn't my top priority. After our first training session my goals quickly changed. I wanted to be the best version of myself and had specific areas to target. In under 4 weeks of diligent training with Evan, I was in the best shape of my life. He listened to my goals, pushed me in a positive way, and I got the results I had been looking for. Evan is encouraging, dedicated, and has great training knowledge which he is very passionate about.
Train with Evan
Lauren Lafitte
(8 reviews)
I met Lauren through an old gym that I used to go to and it was love at first session. Already having some fitness and endurance under my belt, she helped take me to the next level. While I didn't lose much weight (the number on the scale doesn't always matter!), I did lose 10% body fat in my time with her. She's such an inspiration and was always there whenever I needed her. Not only is she a great trainer, but she's a great friend and understands the perfect balance between pushing and nurturing her clients.
Train with Lauren
Jessica Davis
(7 reviews)
I've been with Jessica close to 5 months now and couldn't be happier! She's gotten to further than my personal goals in record time.
Train with Jessica
Lea Webb
(5 reviews)
I've been a member of Eclipse since 2009 and there's no other place I'd rather work out. The facility and view are impeccable. The staff is fun loving and they make me feel like a VIP. I have always worked out with a personal trainer at Eclipse and I have found each one extremely capable and very professional. Now I'm training with Lea Webb. Lea has a great personality and is always cheerful. Even though she pushes me beyond what I think are my limits, I always accomplish what she sets out for me to do. She is always thinking of different ways to change up my training so that it is not routine. I feel my stamina and strength increasing with each passing week. I've had a great experience training with Lea Webb and I would highly recommend her!
Train with Lea
Jason Mulvaney
(5 reviews)
I have trained with Jason Mulvaney for the past three years and I would highly recommend him without reservation. What impresses me most about Jason is his ability to listen to my goals and objectives as well consider my physical ailments (I had knee surgeries on both knees) and tailor my workouts to perfectly meet my needs. Jason always brings a new and fresh set of exercises to the workouts and consistently maintains a positive and fun attitude that I greatly appreciate. Since training with Jason, I have learned about the importance of stretching as well as how to strengthen key areas of my body and I am now pain free in my knees and overall in much better shape. Jason is simply a fantastic trainer!
Train with Jason
Are you a Dallas trainer?
Get new clients. Changes lives.