Lauren Lafitte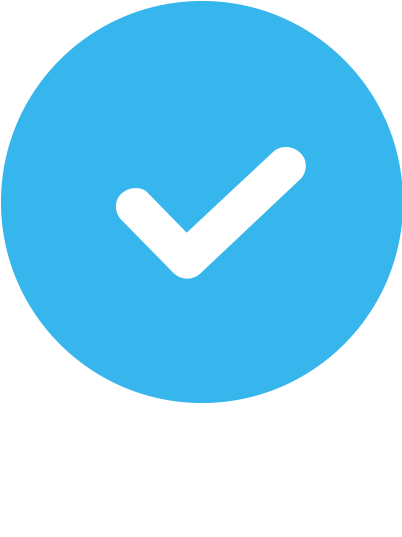 Verified
9 Reviews
About Lauren
Is the gym intimidating to you? Over the last 10 years, I have worked with people ranging from 12 years to 79 years. I have trained people with fibromyalgia, scoliosis, knee and shoulder surgeries (post-rehab), as well as serious athletes. With a degree in Health from Texas A&M, two accredited personal training certifications, and a certification as a Corrective Exercise Specialist, I am confident that I will be able to help you reach your fitness goals in a safe, friendly environment. I track each client's progress thoroughly and will help you to set, and achieve, goals that are specific to YOUR individual needs. Hard work, nutrition, and accountability have proven success with my clients- let me help you reach your optimum level of fitness!
I train people of all ages, sizes, and walks of life. My sole passion is to help people improve their quality of life through fitness and nutrition. I believe that hard work, determination, accountability, and encouragement are extremely powerful and can change people's lives, and it's my mission to be a catalyst for my clients' success!
I have more availability than listed on here, but I'd rather get in touch so we can discuss scheduling options! I'd be happy to figure something out so that both of our schedules can align!!!
I have a clean, well maintained, professional gym with no membership fees that I can use to bring you to your optimum physical level!
My favorite client story
Rick M. Came to me a year after his wife passed away from cancer. He had gained 100 lb and lost his sense of self- drinking and smoking and food became his comfort. Beginning at 310 lb, Rick had a long way to go. From February to October we diligently worked, and I slowly saw the life return to him. Today, he is 216 lb (his military weight), and remarried to a beautiful woman who makes him extremely happy!! It was an honor to be a part of his lifestyle change!
My favorite exercise
I love leg raises for the abdominals- the core is your foundation, if it's weak, the entire structure can crumble!
My favorite quote
"Believe in yourself! Have faith in your abilities! Without a humble but reasonable confidence in your own powers you cannot be successful or happy." -Norman Vincent Peale
My training philosophy
I train people of all ages, sizes, and walks of life. My sole passion is to help people improve their quality of life through fitness and nutrition. I believe that hard work, determination, accountability, and encouragement are extremely powerful and can change people's lives, and it's my mission to be a catalyst for my clients' success!
My training experience
2007- Personal trainer Frog's Fitness Solana Beach, CA. 2009-2011 Master Trainer 24 Hour Fitness Murphy, TX. 2012-2013 Assistant Fitness Manager 24 Hour Fitness Carrolton, TX. 2013-present Self Employed Personal Trainer Uptown Dallas, TX multiple locations
Areas of Expertise
Core and Balance

Strength Training

Weight Loss
NCCA Accredited Certifications
The Cooper Institute Certified Personal Trainer
NASM Certified Personal Trainer
Additional Certifications
NASM Corrective Exercise Specialist
Education
BS in Health from Texas A&M University
I met Lauren through an old gym that I used to go to and it was love at first session. Already having some fitness and endurance under my belt, she helped take me to the next level. While I didn't lose much weight (the number on the scale doesn't always matter!), I did lose 10% body fat in my time with her. She's such an inspiration and was always there whenever I needed her. Not only is she a great trainer, but she's a great friend and understands the perfect balance between pushing and nurturing her clients.
When searching for a trainer, I wanted a young female, close by, and not a body-builder type. I contacted Lauren and was greeted with such friendliness. Her positive attitude has shown through in our sessions and she is a lot of fun to be around. I am drenched in sweat by the time I leave, but the hour flies by. She has been very accommodating with my schedule and my knee problems. The workouts are hard, but not overly so. Her gym is in great shape and easy to get to. I know she has quite the following, so you should jump in while there are still available spots!
After moving back to Texas after finishing school I had lost all motivation to work out. During school I gained so much weight and was unhappy with the way I looked. My first meeting with Lauren got me motivated to get back in the gym again. She was so positive and professional. We took my measurements, made goals, and got to work. After a short period of time my clothes were fitting better and I was noticing my muscle tone had returned. Thank you Lauren for all of the positive changes you have helped me accomplish.
Lauren is a great trainer who knows when you need to be pushed extra or when to easy off. She is able to design workout routines that work my entire body or just one area. I am been able to lose weight and gain muscle under her guidance that I was not able to do alone. She always willing to work with my schedule. I am very thankful that I am able to have her as my trainer!
Lauren created a personal training and meal plan to help me lose weight. I lost 51 lbs. when I was 40 years old. I am now 47, and continue to train with Lauren because of her committment to me, my health, and overall well being. She brings to every session a vast knowledge of fitness and nutrition. Lauren always coaches me back on track to stay committed to my own well being when life gets me off track.
I trained with Lauren three times a week from June '16 to October '16. I was able to stop in November because I had met my preset goals of losing 20 pounds and reducing my overall body fat from 28% to 22%. I also gained some muscle and went from doing 3 push-ups to 23 as well as some other PR's in jump rope time, sprinting, etc. She was accommodating to my schedule which required working out for an hour during my lunch break. She takes accurate measurements with the calipers and the workouts were tough but at no point did I feel burnout. To get results quickly it was important to me to find someone who was a good motivator, tough on me when I needed it, and someone I clicked with since I would be spending three hours a week with them. Lauren gets results, she is a great personal trainer and a fun person to workout with and I would recommend her without question. -RT
I have been training with Lauren for the past 3 months and she has been phenomenal. By some miracle (and Lauren's workouts) I actually lost weight over the holiday season. My job has unpredictable hours and I travel about 50%, she has been very flexible working around my schedule and prepares work out plans for me while I am traveling. She changes up the workouts so you are always challenged and usually sore the next day. Highly recommend booking sessions with her!!!
Throughout my life I have prided myself on being active and on exercising regularly. My cardiovascular routine has enabled me to live and to look healthy. However, I have largely ignored my flexibility training and strength conditioning. No longer. Recently I have retained Lauren Lilley as my personal trainer and, in the process, I have discovered a whole new world. Thanks to Lauren, my workouts now include creative exercises, calisthenics and weight lifting. Every visit is different, interesting and challenging. Lauren possesses a unique blend of discipline and fun.She develops a personal relationship with each of her clients, too. As a result, I am dedicated to our scheduled sessions and I am feeling more energetic and optimistic about my physical and mental health.
Lauren is absolutely amazing! She makes every session unique and tailored to what I can do that day. She is such a genuine person that really cares about helping you reach your goals. 10/10 would recommend Lauren to anyone looking to start or continue on their fitness journey!
Are you a trainer?
Get new clients. Change lives.