Lea Webb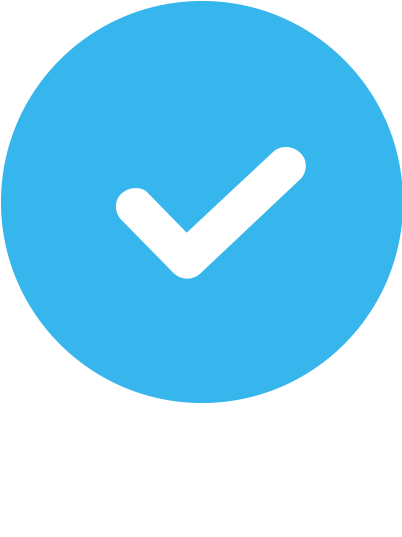 Verified
7 Reviews
About Lea
I am a certified personal trainer that has been where 99% of the population has been that struggles with weight issues so, I understand the challenges. I use HIIT as my main method of training mixed with weight training. I guide my clients in making better nutritional choices that will help them to make a permanent change and allow them enjoy "dieting". Dieting isn't about cutting out foods, its about choosing the right foods. The key to success is making a lifestyle change not a temporary change and I can help you to make that change. Now that the new year is here its time to put your fitness plan together and I can help!! I provide a fun workout that will leave you anticipating the next session, Each session I encourage you to be the best you you can be and push beyond what you think you are capable of. I have clients of all ages and fitness level so anyone can do my workouts. Contact me today and lets get started
Areas of Expertise
Core and Balance

Strength Training

Weight Loss

Flexibility and Mobility

Muscular Definition

Posture

Kettlebells

TRX

Cardiovascular Conditioning

Functional Training

Nutrition

Muscle Gain

Injury Prevention

Stress Reduction
Additional Certifications
AFI Certified Personal Trainer, NESTA Lifestyle and Weight Loss Management Coach
Who I Especially Like Working With
Actors, Bariatric, Beginners, Brides-to-be, Middle-aged, Models, Overweight/ Obese, Peri/Post-menopausal, Seniors, Women, Youth
Medical Conditions Experience
ADHD, Anxiety, Asthma, Autoimmune Diseases, Back Pain/Issues, Bone/Joint Injury, Cardiac Rehab, Depression, Dialysis, Emphysema, Fibromyalgia, Headaches/Migraines, Hip Pain/Issues, HIV/AIDS, Hypertension, Hyperthyroidism, Hypothyroidism, IBD, Infertility, Knee Pain/Issues, Obesity, Prediabetes, Sciatica, Stress, TMJ, Ulcerative Colitis
Training Areas Served
In-home or Outdoor Personal Training
I've been a member of Eclipse since 2009 and there's no other place I'd rather work out. The facility and view are impeccable. The staff is fun loving and they make me feel like a VIP. I have always worked out with a personal trainer at Eclipse and I have found each one extremely capable and very professional. Now I'm training with Lea Webb. Lea has a great personality and is always cheerful. Even though she pushes me beyond what I think are my limits, I always accomplish what she sets out for me to do. She is always thinking of different ways to change up my training so that it is not routine. I feel my stamina and strength increasing with each passing week. I've had a great experience training with Lea Webb and I would highly recommend her!
She was a great trainer and really pushed me to accomplish my goals. Made some great progress this summer with her!
Lea is amazing! She put a lot of effort into developing a program specifically for me and my personal goals. The fact that she came to me really helped as it made me aware of exercises I could do at my own home instead of going to a gym. Her training style is firm yet very loving and fun. I would highly recommend her!! Kristi W. Royse City Tx
I've had Lea as my trainer since last April and it has been one of the best investments for bettering myself. Besides the benefits of losing weight and inches the best part is seeing how much stronger I am. She changes up the work out every time she comes and I continue to have "sore" days as she pushes me to challenge myself. Lea also keeps me focused on my nutrition - not dieting - everyday to help me reach my goals. If you are ready to make the commitment to yourself for improving your health then Lea will get you there!
This fitness center is great! I've been working with Lea Webb who is one of the fitness trainers at Eclipse and she really knows her stuff! She keeps track of what I eat in addition to working me out. Since working with her I have lost 10 pounds and I'm gaining strength, endurance and coordination. I'm 61 years old and I feel young again! Thanks Lea! I couldn't have done it without you!
Lea is very down to earth and delightful to work with. I learned so much and feel more confident about my work out!
After years of dieting and trying to lose weight with trainers, I never saw any progress that stuck for long. I contacted Lea in February 2018. We started working out 5 days a week with a combination of strength training, core, and walking/jogging. In the first few weeks - I felt that I was finally in the correct mindset to achieve my goals. Not only was she monitoring my weight loss through pounds lost and body measurements, but she tracked my daily food intake. This really made me focus on not just how to work out correctly, but how to fuel your body correctly. Working with lea didn't stop there. She is also my life coach and friend. She answered any questions I had about diet and nutrition, so I could be better educated in the future. Also, we talked about life since having a healthy lifestyle is also being in a correct mental space. At my worst, I was a size 22 pants, 2XL in shirts, and weighed in at 267 lbs ( February 2018). Now, as of June 12th, 2019 I am a size 8 ( almost a 6!) in pants, size M in shirts, and weigh 162 lbs. I couldn't have done it without Lea supporting me along the way.