Lea Webb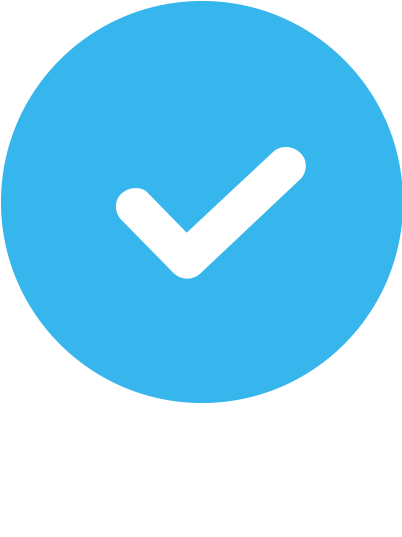 Verified
10 Reviews
Virtual Training Only
About Lea
Temporary discounted pricing for the strart of 2021 for virtual training!!
I am a certified personal trainer that has been where most of the population has been in regards to weight struggles. In my past I was legally disabled as a result of a car accident in my early 20s that left me with early disc degenerarion, fibromyalgia, restless leg and issues with my low back, that led to weight gain. I was told by doctors I would never be able to do high impact exercising much less lift weights. Fast forward to my mid 30s after letting that mindset control me, I proved them wrong! I realized you can do what ever you put your mind to and this is what I explain to alot of my clients. Weight loss is about mindset and going after what you want. I use my coaching in conjunction with training to help you meet and in some cases, surpass what you ever thought you could achieve. I will guide you on nutrition to help you make better choices and will give you workouts that keep you wanting to do more. No two sessions are the same and we will have fun. Who knew weightloss could be fun?? Choose me as your trainer and you will see how fun it can be.
My favorite client story
I have a client that came to me struggling to lose weight and this was her last effort after working with a different trainer and failing. She has PCOS so, weight loss doesn't come easy for her. She started with me at 267 lbs in feb of 2018, today she weighs 152! She learned healthier eating habits, learned to surround herself with people that had her best interest at heart and she has started doing marathons, kyaking, rock climbing and things she never imagined doing. This, is why I love my job! This is a success story I am very proud to share!
My favorite exercise
High Intensity Interval training, Tabata, Squats, Squats and LOTS of squats. Planks and leg raises for abs
My favorite quote
Rome wasn't built in a day
My training philosophy
You get out of it what you put into it
My training experience
I have worked with teenage girls, women and men. I enjoy working with all ages and those with various goals. I have worked with clients with various needs such as bariateic, hip replacement, cardiac, fibrymalgia, back issues, knee issues, those that want to just lose weight and clients in school sports activities.
Areas of Expertise
Core and Balance

Strength Training

Weight Loss

Flexibility and Mobility

Muscular Definition

Posture

Kettlebells

TRX

Cardiovascular Conditioning

Functional Training

Nutrition

Muscle Gain

Injury Prevention

Stress Reduction
Additional Certifications
AFI Certified Personal Trainer, NESTA Lifestyle and Weight Loss Management Coach
Who I Especially Like Working With
Actors, Bariatric, Beginners, Brides-to-be, Middle-aged, Models, Overweight/ Obese, Peri/Post-menopausal, Seniors, Women, Youth
Medical Conditions Experience
ADHD, Anxiety, Asthma, Autoimmune Diseases, Back Pain/Issues, Bone/Joint Injury, Cardiac Rehab, Depression, Dialysis, Emphysema, Fibromyalgia, Headaches/Migraines, Hip Pain/Issues, HIV/AIDS, Hypertension, Hyperthyroidism, Hypothyroidism, IBD, Infertility, Knee Pain/Issues, Obesity, Prediabetes, Sciatica, Stress, TMJ, Ulcerative Colitis
I've been a member of Eclipse since 2009 and there's no other place I'd rather work out. The facility and view are impeccable. The staff is fun loving and they make me feel like a VIP. I have always worked out with a personal trainer at Eclipse and I have found each one extremely capable and very professional. Now I'm training with Lea Webb. Lea has a great personality and is always cheerful. Even though she pushes me beyond what I think are my limits, I always accomplish what she sets out for me to do. She is always thinking of different ways to change up my training so that it is not routine. I feel my stamina and strength increasing with each passing week. I've had a great experience training with Lea Webb and I would highly recommend her!
She was a great trainer and really pushed me to accomplish my goals. Made some great progress this summer with her!
Lea is amazing! She put a lot of effort into developing a program specifically for me and my personal goals. The fact that she came to me really helped as it made me aware of exercises I could do at my own home instead of going to a gym. Her training style is firm yet very loving and fun. I would highly recommend her!! Kristi W. Royse City Tx
I've had Lea as my trainer since last April and it has been one of the best investments for bettering myself. Besides the benefits of losing weight and inches the best part is seeing how much stronger I am. She changes up the work out every time she comes and I continue to have "sore" days as she pushes me to challenge myself. Lea also keeps me focused on my nutrition - not dieting - everyday to help me reach my goals. If you are ready to make the commitment to yourself for improving your health then Lea will get you there!
This fitness center is great! I've been working with Lea Webb who is one of the fitness trainers at Eclipse and she really knows her stuff! She keeps track of what I eat in addition to working me out. Since working with her I have lost 10 pounds and I'm gaining strength, endurance and coordination. I'm 61 years old and I feel young again! Thanks Lea! I couldn't have done it without you!
Lea is very down to earth and delightful to work with. I learned so much and feel more confident about my work out!
After years of dieting and trying to lose weight with trainers, I never saw any progress that stuck for long. I contacted Lea in February 2018. We started working out 5 days a week with a combination of strength training, core, and walking/jogging. In the first few weeks - I felt that I was finally in the correct mindset to achieve my goals. Not only was she monitoring my weight loss through pounds lost and body measurements, but she tracked my daily food intake. This really made me focus on not just how to work out correctly, but how to fuel your body correctly. Working with lea didn't stop there. She is also my life coach and friend. She answered any questions I had about diet and nutrition, so I could be better educated in the future. Also, we talked about life since having a healthy lifestyle is also being in a correct mental space. At my worst, I was a size 22 pants, 2XL in shirts, and weighed in at 267 lbs ( February 2018). Now, as of June 12th, 2019 I am a size 8 ( almost a 6!) in pants, size M in shirts, and weigh 162 lbs. I couldn't have done it without Lea supporting me along the way.
Thank you Lea for your help and encouragement these past several weeks. I love that you were able to come to my home as I don't think I could have done it otherwise with my schedule. You helped open my eyes to different ways to use simple things I had lying around to strengthen my muscles as well as simple exercises to get a cardio workout in. I admit I didn't like everything we did but I know I needed it and am glad for it now. Thanks for jumpstarting me on the road to better health overall. I'm inspired to continue thanks to you.
I enlisted Lea's assistance following a weight gain and lack of motivation to get "moving" again. Lea is all that I hoped for in a mobile trainer. I felt my schedule, location, and personal preference prohibited me from going to a gym. Finding someone that would come to my home was a great blessing!! Lea is encouraging, but not coddling. She is also knowledgeable, but never arrogant. She shares nutrition information as well as proper form in each movement patiently and professionally. With Lea's assistance in addition to self discipline I have been motivated and am "moving" again! Choosing Lea as a Trainer/Coach has been one of my best gifts to myself. I highly recommend her!
If you're wanting to get in shape quickly and have fun at the same time hire Lea Webb!!! Our company used her for a month long boot camp before we all went on a cruise. The results all of us received were truly awesome!! Not only did we shed pounds but we learned a lot! I would highly recommend Lea as a personal trainer!!
Are you a trainer?
Get new clients. Change lives.