Sierra Gonyo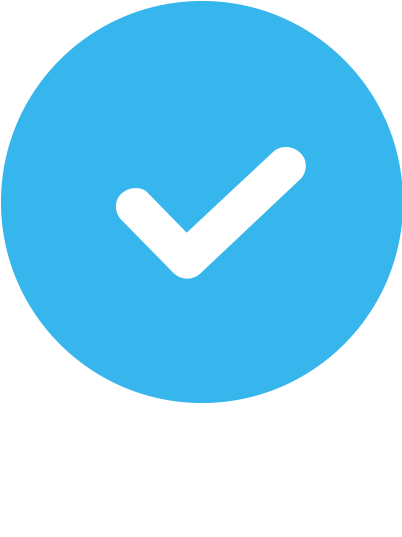 Verified
21 Reviews
Gym
About Sierra
You're not happy with your current health and fitness – you don't really like the way you look in the mirror, you're frustrated with your low energy levels throughout the day, and you just don't feel like yourself anymore. Not only that, but you've tried to get back in shape several times on your own or with various programs and have failed repeatedly to get the results you're looking for. Is that right?
Well I'm Sierra and I am SO glad you are here! My mission to help more women feel strong, confident, and beautiful in their skin...because why should anyone not feel that way?!
It is important to me to build relationships with my clients so that you are comfortable and not intimidated! I am extremely friendly and approachable, so you can expect a good conversation throughout our sessions while we work hard! Whether you are a beginner or an experienced athlete, I will meet you where you are at in your fitness journey!
My favorite client story
I have too many amazing client transformations, to share one wouldn't be fair! My goal is for you to enjoy fitness and learn, so when you are on your own someday you can sustain your progress and health for a lifetime! Without a test, there is no testimony. My hope for you is to overcome what holds you back so you have an inspiring testimony to share someday!
My favorite exercise
I am an adventure girl at heart, so my favorite exercise is actually a long, challenging hike! You thought I was going to say back squats, weren't you haha! Exercise goes beyond the gym, so it is important to be healthy all around and have variation in the activities we do!
My favorite quote
"I can do all things through him who gives me strength" -Philippians 4:13
My training philosophy
As a coach, I am best known for my holistic coaching style because fitness encompasses more than just a number on the scale. When I work with my clients, I prioritize feeling good, looking good, mental & emotional health, spirituality, and community because relationships are everything in life! Each individual that I am blessed to work with becomes healthier physically, stronger mentally & emotionally, and continues to impact their community and family to live healthier lives! I truly care about my clients and my mission! I want others to thrive in all areas of life and feel strong, confident, and beautiful in their skin!
My training experience
I've been training clients for 4 years now and I have to be honest with you, I don't have a one-size-fits-all approach to my training philosophy, because every person is different! My training is specific and unique to you based on your goals! I would love to get to know you and see if I would be a good fit to work with you!
Areas of Expertise
Core and Balance

Nutrition

Strength Training

Weight Loss

Flexibility and Mobility

Functional Training

Sports Performance Training

CrossFit

Muscle Gain

Kettlebells

Cross Training

Stress Reduction

Wellness

Corrective Exercise
NCCA Accredited Certifications
NASM Certified Personal Trainer
Additional Certifications
CrossFit Level 1, NASM Mental Toughness, NASM Golf Fitness Specialist, NASM Bodybuilding, First Aid/CPR/AED
Education
B.S. Marketing & Entrepreneurship
Who I Especially Like Working With
Law Enforcement, Military, Runners, Student-athletes, Women, Youth
Sierra is an amazing trainer with a multifaceted approach to achieving health and fitness goals. She varies workouts to keep them interesting, and always seems to get me to push just a little harder than I thought I could. Sierra also has helped me to tackle my eating habits by working on identifying and modifying my behaviors and relationship with food in a way that will result in sustainable and life-long improved eating habits (not just a diet to achieve a short-term goal). She is very approachable and totally unfazed by my three young children popping in and out of workouts or the fact that the "workout room" is also the play room and covered in toys. For the first time in years, I feel like I am on a path back to health and fitness. She will be helping me to transition from just improving fitness to specific training goals (triathlons and Tough Mudders) as spring rolls around. I look forward to our training sessions as one of the highlights of the week, which says a lot about her skills and approach. I highly recommend Sierra to anyone looking to make a positive change in their health and fitness!!
Sierra has been nothing but amazing in helping me reach my goals! I have never felt more confident and on the right path in a long time. She has helped me find what works with my eating habits and get rid of those bad ones. She believes in her clients and not only helps us but also is achieving her own goals! I've been so thankful that I made that choice to get professional help and I wouldn't change it for the world!
Sierra always has a smile, but behind that smile comes her knowledge and drive to push me one step more each day. We've been working together for a couple of months now and she's helped me gain not only my gym confidence, but the knowledge to understand what and why we are doing things. She pushes me beyond what I've never imagined reaching alone, and all while enjoying our time. Not only is she skilled at what she does, she enjoys watching my growth. I've enjoyed every minute, even on the days where I wasn't sure I could take a single step more! 18 inches down in 6 weeks, and many more to come! Total of 39 inches to date in just over 4.5 months!
Honestly, this is what I love about you the most as a coach! That you always tell your journey, you talks about your ups and down and a lot of the time it helps us to see your story and struggle to not give up whenever we feeling down, personally seeing story like this gives me motivation to keep working hard. I love how you share stories about your clients and always support them. A lot of trainers out there are too shallow, like we see them on social media and all they focus is on their workout routine, the clothes they use but never talk about the vulnerable moments or how hard the journey is.
Sierra is one of the best trainers I have had! She is encouraging and pushes you to do your best without being over baring. She is super approachable and works hard to understand your abilities and creates a workout that pushes you but doesn't go past your limits. She also works out right along you, and shows you proper technique to all her sets. In the days that she can't work out with you she can create a great workout that helps achieve your goals and focuses on what muscle groups you want to work on. The workout is easy to follow and Sierra is always available if you have any questions. My favorite is when working with Sierra she is very goal based and helps the workouts achieve the goals that you set with her. I can't recommend her enough!
I learned many things like, how to do push-ups properly and how to make myself use my arms properly to run faster. Sierra showed me new soccer skills and improved the skills I already had. She helped me improve my endurance, overall strength and foot speed. All of these boosted my confidence to try out for the varsity team. She also told me how to recover and take care of my injuries. I improved as an athlete by becoming faster, stronger and in better soccer condition. Sierra also related training drills that help me directly on the field. Soccer foot skills and one on one moves were the skills I improved the most. She also helped me with understanding the game and when or where to use certain moves. Most importantly she helped give me the confidence that I am as good if not better than anyone on the field. Training sessions were awesome. I looked forward to our sessions as Sierra always motivated me and pushed me. She just didn't tell me what to do but worked out with me. She makes them fun and we do something interesting every time. I also enjoyed how she incorporated our workouts to improve my soccer skills.
Sierra has been a fantastic trainer! She really listens to what my goals are, and together we come up with a plan to reach them. I originally started my training with Sierra to help keep me accountable with workouts, but I have gained so much more from her! She has helped me break bad habits, meet my fitness and mental health goals, and setting me up for success in the future. Thank you again Sierra!
Sierra is a very knowledgeable and motivating trainer! Unfortunately we only got to work together for a short time, but I've been able to continue using a workout plan she provided. It's been great! I would recommend Sierra for anyone looking to build or strengthen their fitness routine.
There was great communication and motivation from trainer! She is very nice and understanding and will help out in any she can. Each program is specifically designed for an individual. I noticed great results in only 3 months! 10/10 would recommend!
I learned that you are capable of many things as long as you keep pushing and working for them. With our training, I definitely became stronger and faster, but also more educated. For instance with my diet and my way of letting my body recover. I definitely feel I got more stamina with the sprinting. I enjoyed the bond we made! Of course getting stronger, faster, and more flexible was a plus too!
After training with Sierra, I learned that you don't need that much equipment to stay in shape. I improved myself as an athlete because I realized that if I put my mind to it, I can do it. Most importantly, I learned how to eat properly while training. My favorite part was our random conversations.
I learned to push myself no matter the condition. I learned that there is a great feeling in surpassing your goals. I improved in areas such as speed and strength in full body. I definitely developed a faster sprint and faster feet. I enjoyed being pushed the most and being able to enjoy my workout!
I learned that I could push my limits and have confidence in whatever I do. I think I improved on my aggressiveness, endurance and confidence. I developed speed and footwork with the soccer ball! I enjoyed that I got to know you better and you made the training more fun.
Well something really ambitious I did was play net in a few games, I know as a wing back as my coach played me as I really needed the speed and stamina you helped me to build, I even got a goal in my first game! Oh and I was more aggressive! I learned that hard work is through dedication and that you will see the improvement later. As an athlete I've noticed my confidence is higher along with my motivation. I've also noticed I've gotten faster in sprints. My form in sprints is really good and I seem to be sprinting faster, a few of my soccer skills have come along nicely and I have more motivation. Whenever we had sessions together you always tried to make them fun while still pushing us to our potential. The workouts seemed very well suited for me, like personalized unlike some other trainers out there that do the same thing each day. Each day you had some new things to try and even though they were difficult they were also fun. Also your motivation was also helpful. I liked how you participated sometimes and were understanding of our situation we were in, you could tell we were giving our best and you recognized it. It was really fun doing the lessons with you, I also found it really neat you were relatively flexible and open to try new ideas like working in larger groups!
After working with Sierra, I learned to push myself and to keep going. I improved on using footwork/skills in soccer. I developed better soccer skills, balance, and strength. My favorite part was enjoying listening to your music and you pushing me to do my best.
Ok…where to start? First, I'd like to say I've FINALLY let go of the power of the scale. It no longer controls my mood. Because, regardless of what it says, I know I've put in the work. I now focus on non-scale victories: feeling healthier, lifting heavier, sleeping better, better overall mood, and focusing on the journey rather than the moment. I've also changed my diet to include more whole foods and less processed foods. This has decreased my overall physical pain and I no longer have to take my daily anti-inflammatory medication.
Wow! You can get out of shape so quickly. At 63 years I considered myself to be in pretty good condition. I spend a lot of time on a road bike. My heart and legs were good but the rest of my body was, well….weak. Sierra started working with me two months ago and I can already feel significant results. Each workout session Sierra tailors a program specifically for me. She can see where I need work. She tracks the results, measure improvements and holds me accountable. This is my first experience with a personal trainer. I like it!
For the first time in my life, I've started a workout program and stuck with it. I've always given up after a few days or weeks, but Sierra's unique style of holding you accountable makes you want to go to the gym! I try to improve my eating a little every day and stay away from the scale. For the past six weeks, I've been doing Sierra's program and I feel more flexible, healthier, happier, and stronger! I love going to the gym for the first time ever in my life!
Sierra is a true expert in her field and has changed my life. She mixes up my workouts every day and keeps them fun and challenging. My goals were to become stronger and put on muscle, since working with her 14 months ago I have reached that goal and have put on a considerable amount of muscle. I've not only changed up my routine but I've also changed my whole lifestyle. She has helped me get better sleep, create a better routine, and eat healthier. I no longer feel like I diet, now I eat to fuel myself for my workouts. Don't wait like I did because I wish I would have started sooner!! Highly recommend!
Thanks Sierra for changing my life!! I used to play sports when I was younger and never had to worry about dieting or working out until I graduated college and starting working full time at a desk. I used to always write off the gym, between work and family obligations. Sierra has taught me how to build working out into my daily routine and make my health a priority. I feel like I train like an athlete again and I look forward to my workout sessions. We've worked together for 8 months now and I have nothing but good things to say about her. I've worked with 2 other trainers in the past and Sierra is the best trainer I've ever worked with- because she actually cares about my health and is not just in it for the money. Sierra know how to push me but is always very welcoming, patient, and makes sure I understand everything so I can do it on my own someday. If you are looking for a trainer, you have to work with her!!! Thanks for everything Sierra!
When it comes to working with a fitness coach, I couldn't imagine one better than Sierra! She is personable, passionate, and professional. Sierra created a 6-month personalized and individualized fitness plan based on exactly what I wanted out of the end result, along with my nutritional needs. I saw significant results in the first month: both physical and mental. I couldn't be more grateful for the knowledge, confidence in the gym, and self-confidence I gained through this experience. Thank you, Sierra, for this incredible mission that guides what you do & for creating a community for women in all walks of life!!
Are you a trainer?
Get new clients. Change lives.