The BEST way
to exercise.
Jacksonville personal trainers delivered to
your home, park, or building gym.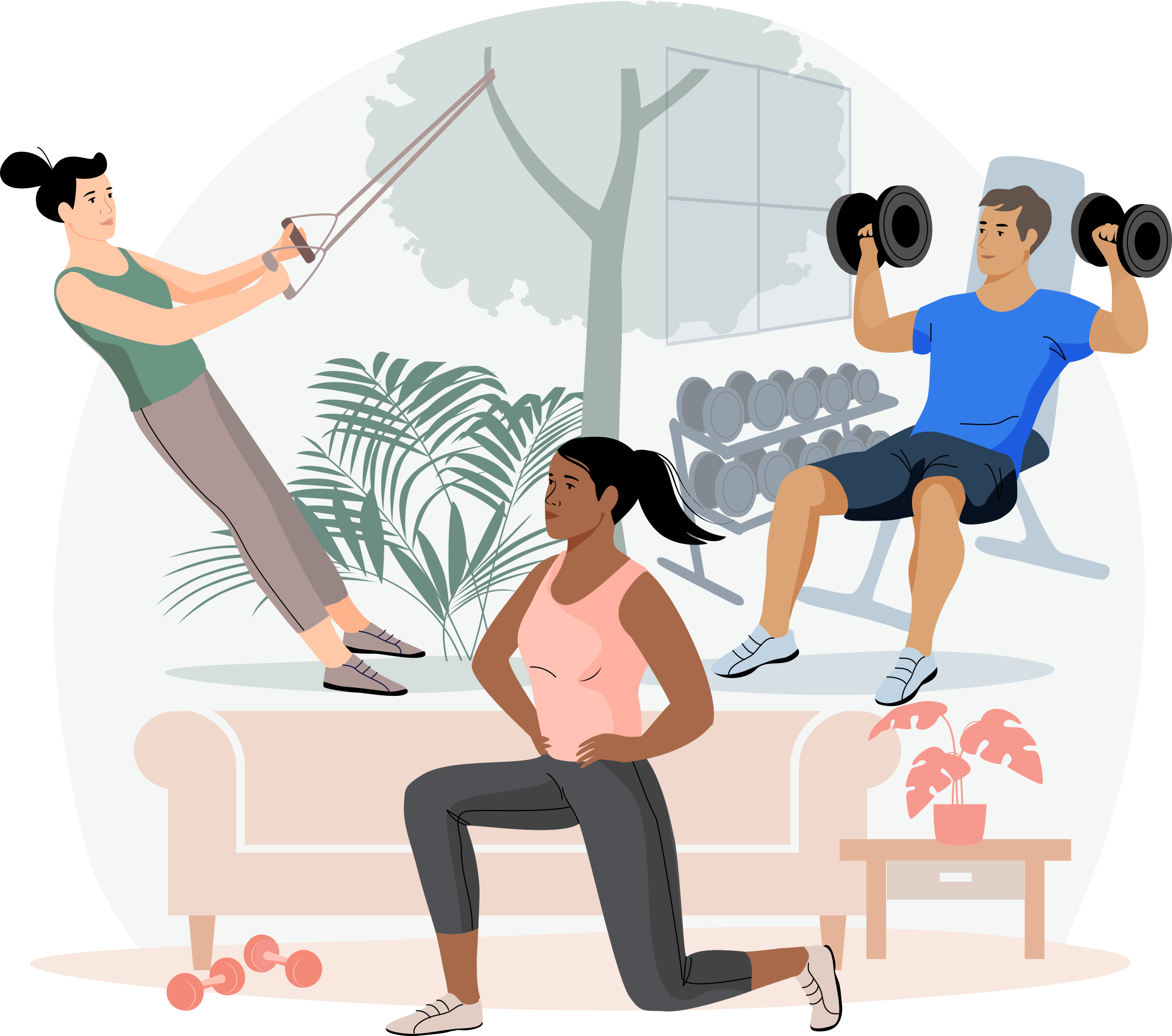 Find Your Trainer makes getting fit simple.
Exercise where you want, when you want.
Get healthier, stronger, and feel your best!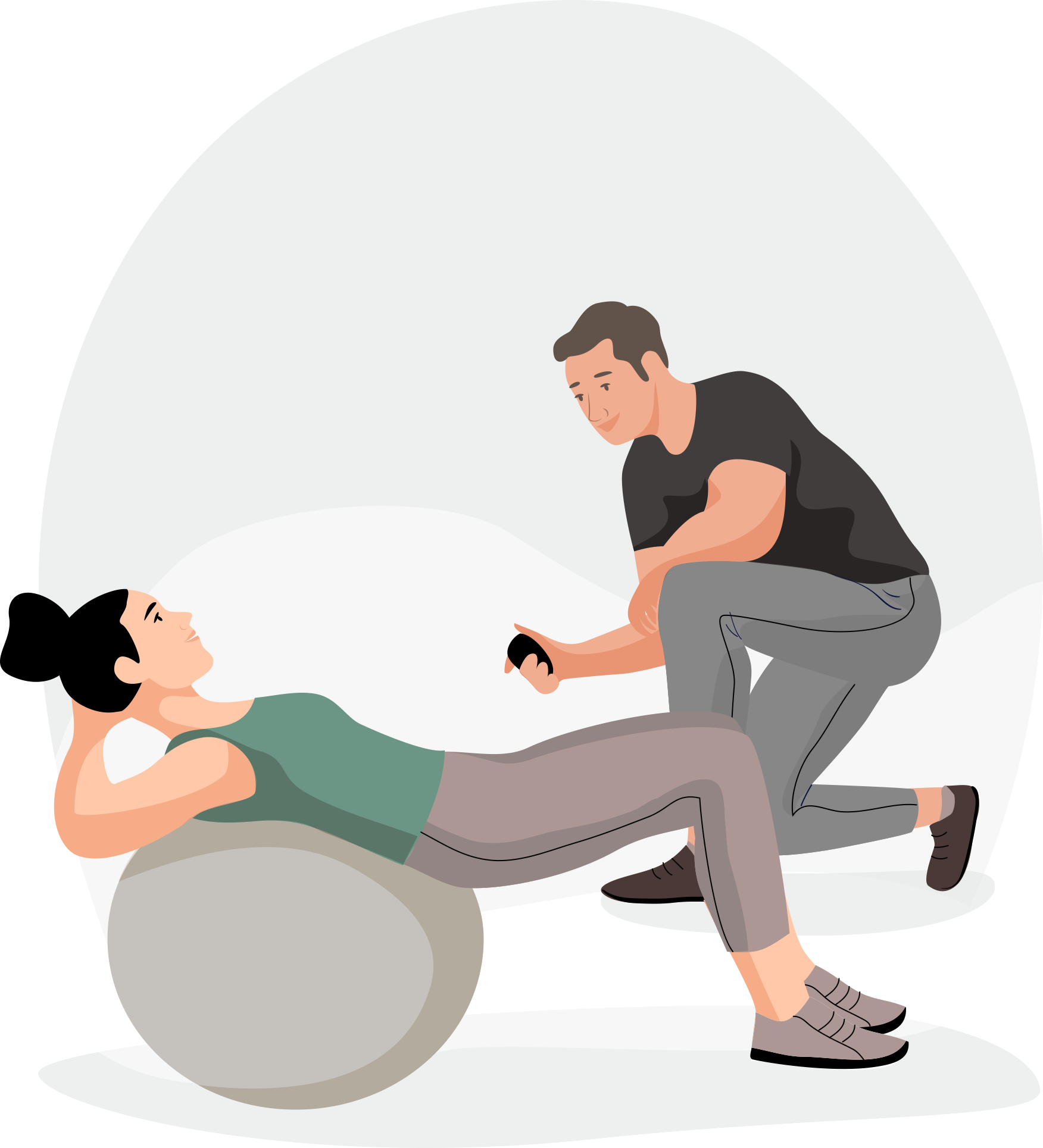 Let's face it, getting in shape can be hard. Our Jacksonville personal trainers will create a personalized workout plan, show you what to do, and support you every step of the way. We are committed to your long-term success.

FYT Pros have helped thousands of people just like you.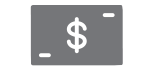 Read reviews of personal trainers in Jacksonville and pick the perfect one for you.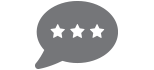 Book a certified and vetted trainer for a lot less than the gym.
Jacksonville personal trainer reviews

Professional!
On time and well prepared. A joy to work with!

Love my trainer!
First session went even better than I could ha e hoped! Thank you!

Maurice - excellent trainer
Maurice was hired to work with my 18 year old son who wanted to learn more about lifting weights, become stronger, learn about martial arts and come back to working out after a injury sustained playing basketball. Maurice is a really nice and caring individual and a great trainer. He made my son ...

Been training with O'Neil at
Been training with O'Neil at my building gym for a few weeks now. He always comes prepared and is very organized, making it easy for me to track my progress. He makes himself available if I ever have any questions and seems very knowledgeable. I look forward our future training sessions!

She is awesome! Highly recommend!!
She is awesome! Highly recommend!!

Terrific
On time, energetic, smart.

Excellent service
Excellent service

Great!
Very easy to use and great trainers!

Michele is amazing! Love everything
Michele is amazing! Love everything about our sessions!
How it works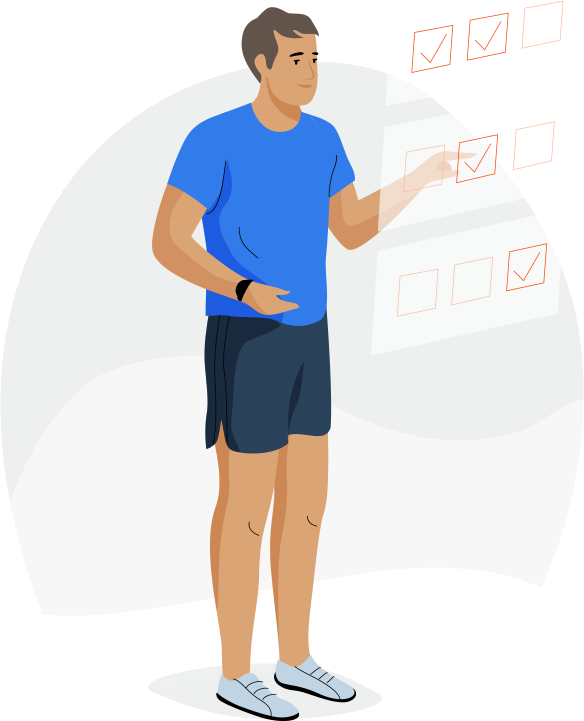 1. Take the quiz
Get matched & pick the
perfect local Jacksonville trainer for you.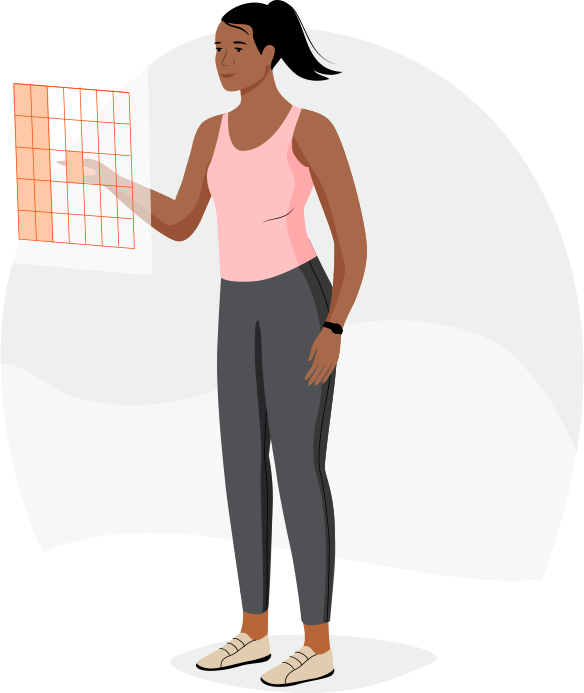 2. Book your session
Pick a time &
securely pay online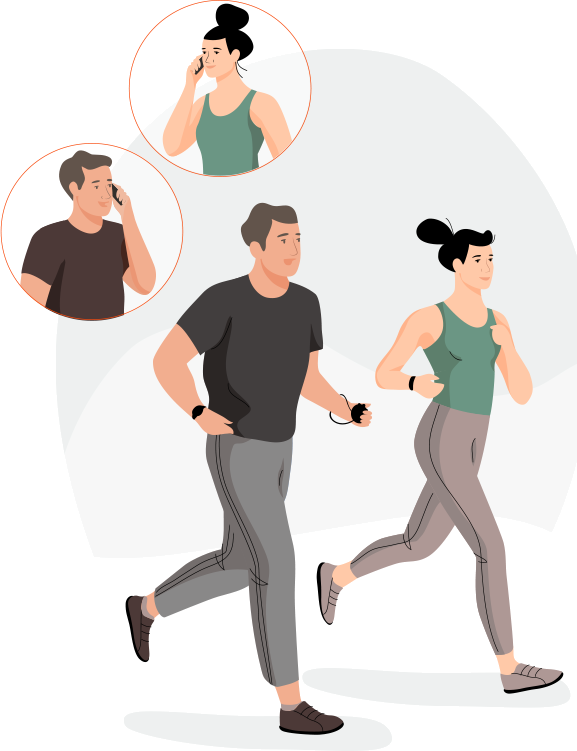 3. Get FYT !
Schedule your free phone
consultation & start working out!
The FYT promise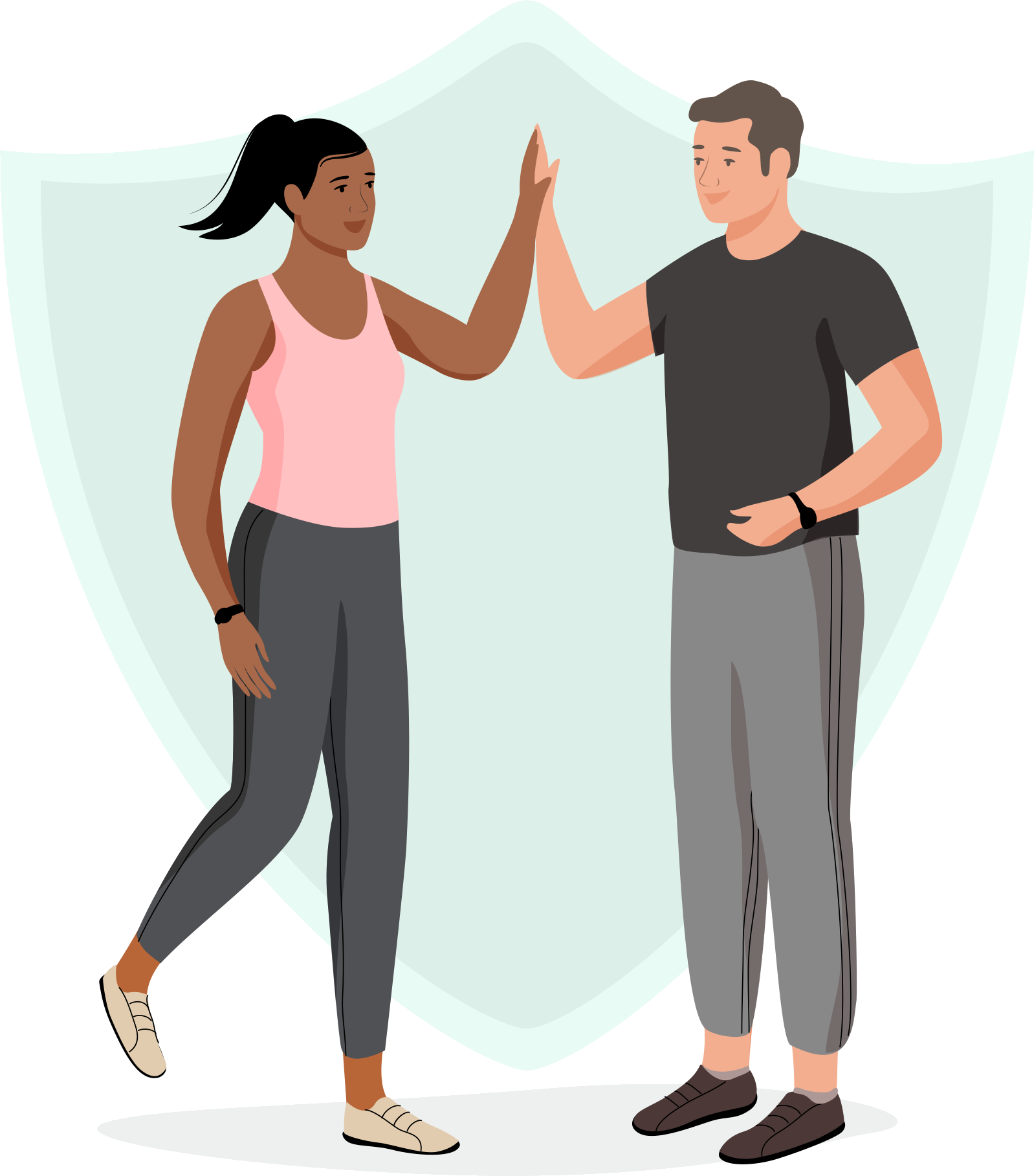 FULL money back guarantee after your first session if it isn't the BEST exercise experience you've ever had!

Always be supported. Never judged.

All FYT Pros are certified, insured, and complete a full background check.

Your trainer will bring all the equipment you need for your workout.

Free phone consultation after you book your first session.
As seen in








The best personal trainers in Jacksonville
Marcelo Vazquez
(6 reviews)
With Marcelo you work hard but he makes the workout very enjoyable. He pays close attention to any limitations you might have and teaches you ways to work around them. He has such high energy. I would highly recommend Marcelo.
Train with Marcelo
Rebecca Kizer
(4 reviews)
My husband and I were looking for a personal trainer that would work for both of our needs. We were recommended to Becca through a friend. Once I met Becca, I knew she was the right fit for us! Becca is the right trainer if you are ready to make a change in your life. The program consist of not just working out but understanding the importance of sleep and what you are putting in your stomach. She is what i would call a tough love trainer with just the right amount of empathy. This is what we needed and what I think makes a good personal trainer. We needed someone who was going to be tough, push me harder and encourage me journey to health & happiness. The workouts were customized to both mine and my husbands needs and were made to be fun and interactive. I often finish the session feeling great but also feeling like it just flew by and could keep going! I am happier, healthier, and so much stronger since I started working with Becca!
Train with Rebecca
Clinton McCoy
(4 reviews)
I have worked with Clinton for about a year now. He was that stern but supportive trainer I needed. I have lost the weight I wanted to lose, gained muscle tone and now know what it takes to maintain the body I have now. He helped me to understand that more than the look, it's my health that it's important. I am now more focused on my eating habits and the things being put into my body. Working with Clinton was the best self invest I have made this far!!
Train with Clinton
Rebekah Alenduff
(4 reviews)
This is a recommendation of my friend, teammate and fitness coach Rebekah Alenduff. I have known Bekah for a number of years, we were on dragon boat teams together and became workout buddies. Bekah coached our women's team several times a week in the gym on Concept 2 rowers and also various strength and agility routines. We utilized medicine balls, ab routines, weights, kettle balls and our own body strength to get fit and stay that way. She spent a lot of time keeping our workouts fun, interesting and varied. This was a class of mostly women and a few brave men. We were all different sizes, body types, fitness levels and ages, the youngest in their 20s and the oldest in their 70s. BUT it was one team, no one left behind. No matter if you were the slowest or weakest, the fastest or best; you got a great workout with Bekah. Sh always spent time making sure there was rocking music to help us stay motivated. She kept me wanting to come back week after week, my strength and stamina increased dramatically. I was better at dragon boating, running and in my own workouts. I have some arthritis in my back, knees and hips, Bekah always made sure that I was comfortable, but pushed me to improve. I always felt comfortable in my workouts. Bekah is absolutely a GREAT coach and you will not find a better trainer.
Train with Rebekah
Valerie Tucciarone
(2 reviews)
Great 1st session with Val! She knows my goals and is very accommodating. I was nervous at first but she really made things comfortable! Definitely hard work ahead for sure but i'm looking forward to working with her!
Train with Valerie
Ro Quintero
(1 reviews)
Ro Quintero is very knowledgeable in his field and patient. He listens to any concerns you might have. He is polite and courteous and very professional. I highly recommend him for any training needs you might have. A++++
Train with Ro
Christopher Pastrana
Chris' Garage is a mobile fitness company where we bring the trainer and gym to your door step. Whether you are at the office, at home, or on the beach somewhere, we will be there! We offer one on one training, small group training, bootcamps and nutrition coaching. Chris' Garage was built on the idea that the average working man and woman are just too busy these days to get to the gym. In addition to work, family, lack of motivation and accountability being just a few other hinderances why the average person doesn't fit exercise into their daily routine. That is where we come in! So if you are looking to shed a few pounds or need help preparing for your first 5k, let us be the ones to take care of your training needs. We are well equipped with the necessary tools and knowledge to help every client at every level overcome obstacles. We proudly serve the Atlantic, Neptune, Jax and Ponte Vedra Beaches as well as parts of the Southside area of Jacksonville.

Chris Pastrana is a Jacksonville Beach native where he was born and raised. He has always been active in team sports growing up. In high school he got into weight lifting and it was then that he knew fitness was forever going to be part of his life. Chris graduated Cum Laude from the University of North Florida with a Bachelor's Degree in Health Science and a minor in Exercise Science. He is personal trainer certified through the NCCPT, Sports and Exercise Nutrition Coach certified through Precision Nutrition and CPR/AED certifed through the American Heart Association. He is currrently working towards his Strength and Conditioning Specialist Certification through the NSCA. In addition to training out of his 'garage' (hense the name) with friends, Chris is constantly looking at different avenues to staying in shape. From running the Donna and Spartan Races to competing in various local fitness competitions every year. In his free time, you can find Chris hanging with friends and family at the beach, at the stadium cheering on his Jaguars or at a local brewery trying new craft beers.
Train with Christopher
Yannika Smith
I am a 37 year Georgia native that currently resides in Jacksonville for the last 15 years. I began my fitness and wellness journey in 2009 with a group of coworkers. Initially not knowing anything about proper fitness and training, I entered the gym with an open mind and a desire to get into better shape than I already was. After having a child and four years of not working out I made the decision that I wanted to change my body and look better. I did not like the changes my body had made after having a baby and becoming physically inactive. I had always had a petite athletic physique and enjoyed sports and physical activity. My coworkers were my initial motivators, but eventually after everyone else's lives changed along with their gym attendance, Yannika continued to learn and improve on her own. Body transformation was her primary motivation from that point. After physical changes from hard work in the gym, I knew I'd found my passion. I have been pursing fitness ever since.
Currently Yannika is a coach at Retro Fitness where she instructions group training for TEAM and STRONG Conditioning lessons. Yannika works with over 20 + clients on a daily basis, helping them reach their fitness goals, be better and strong individuals, and maintain healthier lifestyles.
"I believe fitness creates unity among people and communities and challenges people to pull together to accomplish things they couldn't do before or knew possible. Fitness connects people and creates a bond that motivates and inspires through reciprocation. There is no one-sidedness; everyone works hard by adding in their level or degree of work and effort to achieve a goal together."
Train with Yannika
Derris Epkins
I am a certified trainer with National Council Certified Personal Trainer (NCCPT).
Have experience with professional basketball players to professional football players and high school players. Deal with a lot of athletes that are trying to take there game to the next level. My focus is to make sure that my client or clients reach there full potential.
Train with Derris
Are you a Jacksonville trainer?
Get new clients. Changes lives.