Jacelyn Mitchell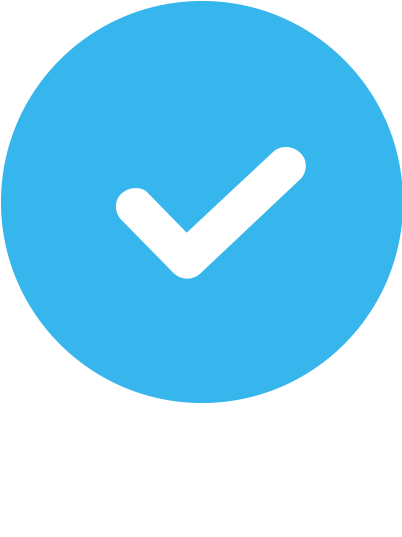 Verified
8 Reviews
Outdoor & In-Home
Virtual
About Jacelyn
Hi my name is Jacelyn and I'm a Certified Fitness Trainer/Consultant and I work with people of all ages. I have been a trainer since 2002 providing services in schools, Senior centers , Senior community's , corporations,residential communities, apartment communities working as an independent independent contractor. I offer sessions that will challenge you and push you to reach your goals as we focus on the importance's of being health and fit. I became a trainer because I love working with people and I feel that the support and encouragement that I offer my clients is my number one priority, your needs , your goals , your quality of life is what drives me to give you 100% of myself . I'm available to talk, text , email when you need to discuss anything that will help you progress. I live by my favorite saying( move a muscle change a thought). I work very hard to provide the best workout based on individual needs. I never disappoint. Life is short let's make it the best by loving yourself and staying healthy.
My favorite client story
I have met many client of all ages and levels but the one client story that has touched my heart and soul was two days ago I was surprised by a visit from an older client that had been visiting her daughter for 8 months and when she arrived she was having difficulty walking , when her daughter told her about a few fitness classes that I was teaching (boot camp and fitness boxing) she immediately started taking part in the classes and each week she would participate more but she knew her limits, each week she would blend in with the group and stayed a 100% committed to herself . As weeks went by she was losing weight, she began walking further and by the end of her 8 months she can know walk with no difficulty, no assist completely independent she put the work in and trusted me we did it together. Last night she came with a card and a big hug to thank me for my kindness, for not judging her but encouraging her, for making her feel at home and for the big welcome she received from the rest of the class ,that story is one I will never forget no matter what your age is ALL LIFES MATTER. Grateful to have been chosen by her ( Mary is her name and she called me TEACHER.

That story , her achievements, her success and our work together is just prove that I'm here to help people to have an amazing quality of life all you have to do is reach out and I will give you 100% of myself we make progress together.
My favorite exercise
My favorite exercises plank pushups, wall squats, latter exercises for fitness boxing and bicep/triceps curls.
My favorite quote
''Move a muscle change a thought ''
My training philosophy
As a trainer I truly feel people want to be healthier, they want to feel better, they want to have a better and longer quality of life but because we live in a time of technology were you can grab your iPhone and watch a workout video, or you go into certain gyms they have a trainer on the screen that people have gotten lost in how to be healthy with the presents of trainers that care. Yes it's easier to grab the cell phone but do you really get the feedback that a live trainer can give I can't answer that but what I will say is from my perspective on training if you really want an honest opinion, someone who will push you , you have to want that trainer to be right beside you, the trainer that will hold you accountable and that trainer that will tell you to your face it's your life , your body and your choice I'm here to help but I can't and will not do the work for you.
My training experience
My training experience has been challenging, emotional, exciting, disappointing. but most importantly REWARDING. I have worked with people with developmental disabilities, people with chronic disease and conditions, older population, youth population , adult population to the youngest of age being 5 to the oldest being 93. It has been an amazing journey and I have learned so much along the way. I would not change anything from all of this I know what I was born to do is that is to inspire, give hope, be respectful of others, be mindful of others feelings as we all have our own story to tell and our own journey to walk but as long as I'm here on earth my job will always be to change life's and to show people they are important and nothing is outside of our reach . Proud to be a Trainer.
Areas of Expertise
Core and Balance

Nutrition

Strength Training

Weight Loss

Flexibility and Mobility

Boxing

Functional Training

Injury Prevention
NCCA Accredited Certifications
ISSA Certified Personal Trainer
Additional Certifications
ISSA Certified Youth Fitness Trainer, ISSA Certified Senior Fitness Trainer, Boxing Institute Certified Boxing Fitness Trainer
Who I Especially Like Working With
Bariatric, Beginners, Men, Middle-aged, Overweight/ Obese, Rehab, Seniors, Women, Youth
Medical Conditions Experience
Arthritis, Artificial Knees, Back Pain/Issues, Bone/Joint Injury, Diabetes, High Blood Pressure, High Cholesterol, Limited Mobility, Menopause, Neck Pain
Training Areas Served
In-home or Outdoor Training
Thank you for our trainer Jace. She keeps us moving and really cares about our fitness goals. Enjoy the classes and the other people there. Hope the gym makeover is done soon.
Working with Jacelyn is a dream come true. She customizes a program based on your needs and injuries. She pushes you to get results. She motivates you mentally which encourages consistency. And although this is serious business she still makes you laugh. Which makes the work out even more enjoyable. You don't even mind being sore the next day. I appreciate her professionalism and infectious personality. I have not only gained a trainer but a work out buddy for this next chapter of my life. She is AWESOME SAUCE!
All of the company's qualities are exemplified by Jacelyn. She not only makes the workouts a success, she makes them fun. First time I ever looked forward to exercising. Jacelyn is the best!
Jace has been working with us and helping us meet our fitness goals. She makes the hard work fun. She changes it up and keeps it well rounded. I look forward to our next workout. Thanks Jace!
Jace is a wonderful trainer. The way she encourages and makes the workout fun is amazing!
We really enjoyed variety and challenges she put into the session. She knows how to motivate; she encourages me. I am satisfied with her... she resolved our fitness related issue, very friendly.
So happy to work with Jace! She is a great motivator, flexible when life happens and you have to reschedule, work outs always vary so you don't get bored and has a smile on her face! I highly recommend Certified Fitness Consultants LLC if you're looking to make a lifestyle change, to a healthier, happier, you!
Jace is the best trainer I have ever met, she is truly engaged with training. Every week she has new ideas and is very creative so the sessions are never boring. I feel like I am being challenged working hard but laughing at the same time, the time just flys by. Thank you so much for finding Jace she is such a good person and trainer!
Are you a trainer?
Get new clients. Change lives.