John Campbell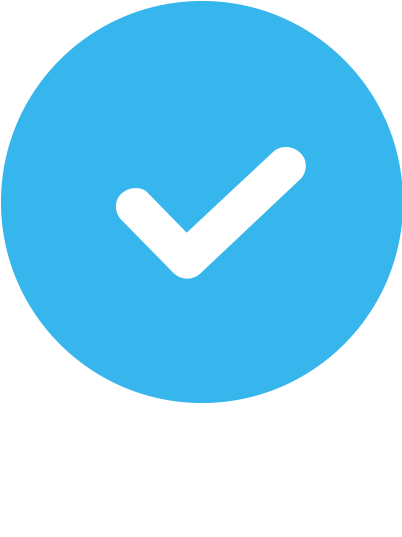 Verified
11 Reviews
Outdoor & In-Home
About John
It's my pleasure to present to you Body Possible - personal fitness training. Why Body Possible? Because when it comes to your body you will be amazed what is possible, visualize it, believe it and if you are prepared to put the work in achieve it.
I have worked with clients in film, television, fashion and professional sports, not to mention CEO's, housewives, schools, families, and everyone in between. Give me your goals and we will give you the steps to get there with a fun strategy designed specifically for you around workouts and exercises that you enjoy in the comfort of your own home environment, gym, on the beach, in the park or where ever it is that YOU MOST ENJOY to workout.
I can help you create the body you have always wanted, it's that simple. My philosophy to training has always been about trying to find a way of making it fun while achieving the desired results. The way's to exercise and to achieve your desired physique really are as numerous as the stars in the sky. So I believe we should have fun doing it, this way I hope that people will enjoy and embrace making exercise an everyday part of their schedule as something to be enjoyed and looked forward to rather than become a chore to be dreaded.
My experience has led me to explore all areas of advanced conditioning, healthy nutrition and fat loss for what I describe as body recomposition that I now hope to share with you.I have developed my own system, a combination of high-intensity interval training, cardio and resistance training protocols combined with proper nutrition and a few lifestyle modifications with a dose of training education. The vast majority of people I meet want to lose weight, in truth they want to lose body fat and I believe the Body Possible system is a proven method to not only take you there but keep you there.
I also like to add elements of boxing and martial arts into a clients program but only if this is something they enjoy. Not only is it a great workout tool but in my experience, I have found it to be empowering and a great confidence booster.
No two people get the same program because no two people are the same or have the same physiology or goals. I tailor a personal program for every client taking into account age, current fitness levels and ability, body type, likes and dislikes with advice on nutrition and lifestyle for an all-around approach to specific goals, improved health, well being and a better quality of life.
My favorite client story
OVER THE PAST 20 YEARS TO MANY TO COUNT, EMPOWERING, EDUCATING AND MOTIVATING. HAVE TAKEN 20 POUNDS OFF OF AN INNUMERABLE AMOUNT OF PEOPLE IN THE FIRST MONTH AND OVER 100 POUNDS OF A FEW CLIENTS.
My favorite exercise
High Intensity Interval Training - My secret weapon for guaranteed maximum weight loss both during and after the workout.
My favorite quote
Nothing is impossible, simply by focusing on the word - I'm Possible - says it all
My training philosophy
Get in, get out, get it done and have fun.
My training experience
23 years as a certified personal trainer, professional boxer and martial artist prior to that
Areas of Expertise
Strength Training

Weight Loss

Boxing

Functional Training

Stress Reduction

Wellness

Nutrition
NCCA Accredited Certifications
NASM Certified Personal Trainer
Additional Certifications
YMCA Fitness Trainer
Training Areas Served
In-home or Outdoor Training
JC defines personal training at its very best. He is extremely motivating, very persuasive, and genuinely interested in helping you reach your goals. His entire plan is extremely personalized, as he takes into account your lifestyle and your abilities at each stage to chart out the perfect routines. I saw genuine results as time progressed, and he helped me to do this by maintaining a full stats-check every few weeks. He gives in his maximum to make sure his clients are prioritized and completely satisfied. Best of all, he is an absolutely amazing person! Wouldn't think twice before recommending him to family and friends.
In this City of Angels, JC is a true angel. He comes and hovers next to me a few times a week and magically makes me better: stronger, healthier, and more wholesome. That is, if you can call an hour of running, hitting, twisting, lifting, telling jokes, and making deals ("60 seconds plank or a burpee for each second you're short") wholesome. His holistic training approach grows out of his rich and extensive knowledge, life experience, kindness, sense of humor, and genuine care. For example, I had issues with sleep and he sent me a long email full of useful tips on how to deal with this. Workouts are intense yet so much fun. He's always mixing things up, showing me new pieces of equipment and new tricks on the racquetball court. And he's funny. Which can be painful when my abs are already dying. I look forward to training with him for a long time to come.
JC is honestly the best fitness trainer I have ever had and I have had trainers from gyms like Bally's. There is no comparison; Johnny kicks my ass as that is what I like, can't ask for a better trainer. We also do boxing which I love. Bottom line is he kicks ass and I have lost some serious weight thanks to him. I have been training with him for a year now and don't plan on stopping, trainers like Johnny are hard to find.
The best of the best in terms of fitness expertise. My wife and I did the 30 day reset and that is exactly what it was. Mind body and soul are three important aspects of any training regiment, working with JC is the first time I have seen all incorporated. I endorse JC as the prototype of fitness instructors to come. Within 6 weeks he transformed my wife back into the woman I met years ago. Cardio, HIIT, body max indexing, weight training expertise and a comprehensive knowledge of how the body works in conjunction to out specific needs is what we needed and that's what we got.
As a woman of a certain age, I was somewhat skeptical about hiring a male trainer. But I took a leap of faith and JC did not fail me.He is understanding, sympathetic, knowledgeable about nutrition and always up on the latest efficient ways to exercise so I wasn't spending hours in the gym. He also taught me things to do on my own which I do everyday. If you listen to what JC says and actually do it, you will see great results. Not overnight, but over time. He helped me reshape my body and I can actually see the definition in my arms and other places. And as a woman of a certain age, I can't express what a thrill that is. I feel great, unstressed by any "diet" program or bootcamp and I just relaxed my way into a new body by working it not stressing it. Cheers for JC, I can't say enough good things about him. In my book, he's a top trainer and a dear friend.
I have been training with JC for over 1 year. I looked for a trainer because I needed guidance, someone to keep me motivated, and JC is perfect for this! I first thought it would only be for a few months until I get my act together, but I'm addicted! With JC's help, guidance, nutrition knowledge, feedback and patience; I ran one marathon, picked up basic boxing skills, dropped inches from my waist, gained muscle, and feel great! JC is helping me set new and realistic fitness goals which keeps my workouts fresh and exciting. If you are looking for a trainer who is down to earth, and will help you reach your fitness goals JC is the right trainer for you!
Having trained with JC on and off for many years I can wholeheartedly recommend his services in personal training. He is dedicated to his craft and makes working out an interesting and enjoyable experience. He keeps sessions varied, interesting and pushes you to the limit. His knowledge of nutrition is second to none, and made me realize that the right diet is as important as the actual exercises themselves. With the guidence of his experience and the many tips he has shown me, I have maintained a condition that I have been happy with for many years. John Campbell is in my opinion the best personal trainer you could ever work with.
JC is the ultimate personal trainer. For one his training sessions are kick-ass! He has a way of pushing you outside of your comfort zone to build on your strength from your last session. At the same time he some how manages to keep the session light-hearted and fun. Every time I train with JC I find myself surprised at what my body is capable of doing which is why I think 'Body Possible' is the perfect name for his company. Moreover unlike other trainers I have worked with his involvement extends beyond the actual training session itself. I spent the summer last year in Mexico and he devised a multi-day resistance band circuit workout that I was able to use at the beach and get tremendous results. This type of care and effort for his clients is what puts JC in a league of his own and why I give him my highest recommendation.
JC is a modern doctor, specializing in you and your body. It's well being and your own targeted results. He has coached me in all manners for my career whether a part needed for me to bulk up or to lean right down. He does it with so with ease and motivation. A great bed side manner that gets measurable results.
What can I say about working with JC, what time is it? If it's fitness time I suggest you call him up. Fun, inspiring, motivational and a pleasure to be around. I've worked with him for many years and always achieved the desired result, simply the best.
Working with John was AMAZING. He kept me on track and encouraged me to continue to work out and worked with my schedule and what I wanted. I would work with him again and again, however my budget just won't allow for the private sessions all the time, but I would HIGHLY encourage you to use him. He is the consummate professionalism, always responded quickly to my requests / questions, and was always very punctual.
Are you a trainer?
Get new clients. Change lives.