Katherine Hartley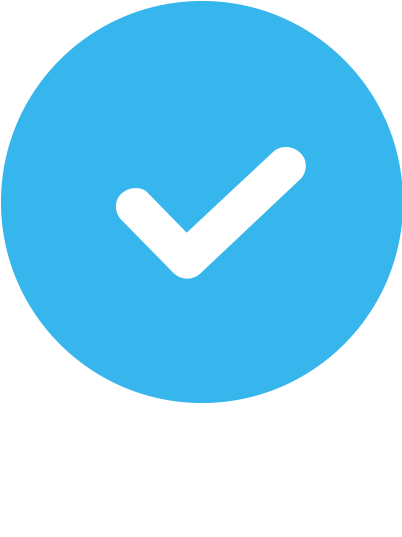 Verified
14 Reviews
Outdoor & In-Home
Virtual
About Katherine
Locations: home, gym or outdoors.
Equipment: TRX, Kettlebells, dumbbells, slam ball, medicine ball, pull-up bands, loop bands, cones, balance disk, and Theragun





B.S. Nutrition - Murray State University




Functional Range Mobility Specialist - Functional Range Systems





Advanced Program Design & Scientific Back Training - Chek Institute












Corrective Exercise Specialist - The BioMechanics Method












Functional Movement Screen L.1 - Functional Movement Systems












Performance Enhancement Specialist - NASM












Golf Fitness Specialization – NASM






My training philosophy
I believe in a holistic approach to training. 
Fitness is not about numbers, it is about an overall, beneficial expansion within all areas of life. 
Quality movement executed by an inner peace and an alignment of understanding.
Areas of Expertise
Nutrition

Strength Training

Weight Loss

Flexibility and Mobility

Muscle Gain

Functional Training

Myofascial Release

Stress Reduction

Corrective Exercise

Core and Balance

Muscular Definition

Posture

TRX

Cardiovascular Conditioning

Injury Prevention

Wellness
NCCA Accredited Certifications
ACSM Certified Personal Trainer
Additional Certifications
The BioMechanical Corrective Exercise Specialist, CPR/AED/First Aid, FMS Level 1, NASM Performance Enhancement Specialist
Education
BS in Dietetics, MS in Nutrition
Who I Especially Like Working With
Bariatric, Beginners, Brides-to-be, Disabled, Men, Overweight/ Obese, Peri/Post-menopausal, Women, Youth
Medical Conditions Experience
Alzheimer's, Anxiety, Arthritis, Asthma, Back Pain/Issues, Bone/Joint Injury, Cerebral Palsy, Cognitive Delays, Dementia, Depression, Diabetes, Fibromyalgia, Hip Pain/Issues, Hypertension, Hypothyroidism, IBD, Joint Pain, Lower Body Pain/Issues, Multiple Sclerosis, Obesity, Osteoporosis, Plantar fasciitis, Scoliosis, Shoulder Issues, Sleep Apnea
Training Areas Served
In-home or Outdoor Training
Katherine is the best. She knows my physical capabilities as well as my mental. Is flexible with my doctors appointments and is always on time.. pushes me hard and has been a wonderful modification towards my goals. And I intend to extend my contract for at least another month.
Katie is simply fantastic. I love her holistic approach to health, nutrition and fitness. She designed and amazing customized fitness and nutrition program for me that is helping me achieve my goals. In only about 2 months results are showing up and I feel greater than ever. Katie is extremely professional, detailed oriented, thorough and perfectionist. From day 1 she listened to my goals, took detailed measures and has been supporting me, day by day (literally) to stay on track. Because all of her fitness and medical background she not only teaches you movements, but also the right postures and stretching to make sure there are no injuries...This is KEY as no other trainers are this thorough as she is. She motivates and pushes me through the workout ( I would have never been able to do the types of workouts I do with her...without her), but she is also super nice and fun! All in all...I 100% recommend Katie and can't wait to share my before and after pictures!
Katie Hartley changed my life. I mean that in all sincerity. I have always been an active person and have only stopped exercising for three short periods in my life as a result of injuries. After the third injury (plantar fasciitis) returned in 2014, I had to quit my running-heavy boot camp class. I waited it out for a few months, concentrating on things that kept me off my feet like biking and swimming, but when I started gaining weight, I realized I had to find something else to supplement my cardio workout. One of my friends had started working with Katie and had seen amazing results, so I got in touch with Katie, and even though she already had a full client list, she took me on. Right away I liked Katie. She's easy to like and get along with, and, more importantly, she is very good at finding that balance between pushing someone when they need to be pushed and intuitively understanding when they've hit the wall and need to stop. I worked with Katie for almost two years (until her move to Florida), from September of 2014 to June of 2016 at Workout Anytime in Bowling Green, Kentucky, and she gave me demanding workout after demanding workout that whole time. Not only did I get stronger and healthier, I also lost 32 pounds and at least a dozen inches off my body size during those two years. My clothing size also went from a size 18 or 20 to a size 10 or 12. This is especially impressive because, as I said, I was already an active person when I met Katie. I was already working out 6-7 days a week, so training with Katie didn't add time to my workout schedule, but it did add quality. Katie taught me to workout smarter and get more bang for my workout buck. And I don't want to gloss over how much health improved either. For the most part, I'm a healthy person, but my cholesterol had started to creep up. It was closing in on 200 when I met Katie, and is now in the 130s. Except for my creeping-up cholesterol, my doctor always thought I was healthy, but now he's thrilled with my health. He acts giddy when I see him for my annual exam. And that is a GREAT feeling. I always tell Katie that I owe it all to her, but she never takes the credit she deserves. She always insists it's me who did the work. But the truth is that I had been working out for 44 years without much success with weight loss, and Katie changed all that. She really did change my life. I can never thank her enough.
Very motivating and professional. Throughly enjoy my sessions.
Working with Katie was an amazing experience. She is an amazing soul, incredibly friendly and humble, and super knowledgeable. If you're looking for someone to take you to the next level with your training, she's the one to see.
Katie's committed to the exact Science of Health, Nutrition & Fitness. This makes her tremendously valuable to anyone that trains with her. Her vast knowledge of the playing field eases the minds and spirits of the individual that chooses her. She has a smile of platinum, and her absolute genuineness to get you to optinum best will be just the motivation you have deserved for the longest. With Katie? How can you possibly go wrong when all she wants is what's right FOR YOU!
I have been training with Katie since December 2016 three times a week. She is absolutely amazing. She gives me that needed push when I feel I can't go any further. Most importantly, I see results. There are improvement and they are visible.
Strong woman who will see to it that you achieve your goals. She will make sure you're on top of your diet and exercise, and will make personal work out plans to fit your needs. Highly recommended giving her a try, you will not be disappointed.
Katie is by far one of the best trainers I have worked with. At the advice of my surgeons (spinal and knee), I went back to the gym, but this time with guidelines from my doctors. Katie was patient,explained what and why we were doing plus doing research on her own to help me along. And at my age of 78, she was a god-send.
I've got out of a rut and lost weight, inches and body fat since I started training with Katie. More importantly, I'm back to looking forward to my time at the gym. I've worked with trainers before, but none has come close in terms of the quality of training or professionalism. Highly recommend!!
I reached that point where I needed to lose my excess weight and a personal trainer would help me achieve the body I'm after much quicker vs me "trying" to do it on my own. I did my research when it comes to trainers and I felt that Katie was the most qualified trainer and so I hired her. Her strong background in nutrition, her years of personal training experience, the fact that her past clients have gotten amazing results by working with her and the fact that she's really good with injury prevention and corrective exercises is what made hiring her a no brainer to me. Now I'm almost at my goal weight, I'm physically very strong and I'm eating sustainably and I wouldn't be at this stage without a trainer. So worth the price.
I've really enjoyed my sessions with Katie. She's thoughtful, well-prepared, and very pleasant to work with. I don't have any complaints whatsoever. I wouldn't hesitate to recommend her to anyone who needs help reaching their training goals.
I booked my first session with Katherine a few weeks ago to get back in shape. She is amazing. She first assessed me to see my level of fitness and then developed a fitness program specifically for me. After a few weeks I feel great and improving every week. Now I look forward to my sessions . Thank you Katherine!
Looking good so far. Just started but my trainer was on time and seemed knowledgeable and nice. I feel it was a good match.
Are you a trainer?
Get new clients. Change lives.