New Jersey Personal Trainers. Delivered.
Find a Personal Trainer in New Jersey
Find Your Trainer delivers you the best personal trainers in New Jersey.
Train with a vetted and certified personal trainer
anywhere - a gym, your house, office, hotel or outdoors.
What Our Clients Are Saying
The Best Personal Trainers in New Jersey
New Jersey's Top In-home Personal Trainers
Best of 2017 - Check out these highly rated in-home personal trainers in New Jersey
Carol Michaels
(13 reviews)
Carol is the best! She is a joy to work with. Her Pilates sessions are challenging but always fun and varied. She is mindful of individual needs and shares her wealth of knowledge regarding all aspects of fitness and rehabilitation. I've been working with Carol in group classes for about six months and feel a significant improvement in my physical strength and overall well-being. I'm so glad to have found her.
View full profile
Gilbert Hwang
(9 reviews)
Gil and Trinnie are awesome; they are amazing. I got married in November and bought a wedding dress one size smaller hopefully losing some weight, Gil worked with me to make sure I could fit into my wedding dress. I've trained with a few other trainers 4 months before and I couldn't lose the weight. The trainers had a set routine that didn't work but they kept saying "give it a chance " and "maybe you're not eating right" and even tried this lovely line "you need to train more". If I asked to be trained another way they would be against it (sometimes nasty). Gil and Trinnie however work with you to find out what works FOR YOU. Gil never gave up and kept changing the work out till he found something that works for me. He held me accountable, you can tell him and Trinnie care about you as person and love what they do. If I want to do a specific work out he lets me do it. Trinnie knows yoga and Pilates, which help your muscles stretch while you get a workout. I'm so grateful I found them, they are the best start to my Saturday morning.
View full profile
Tomas Nagys
(7 reviews)
I absolutely love this gym. Tomas is awesome! He made me work extremely hard and push myself to my limits. Yet he reminded me to be mindful about form and listening to my body. In addition, he really cares about his clients. I was especially impressed when he reached out to me after both workouts to see how I was doing! The gym is clean and bright with an overall positive vibe. If you are looking for a new gym and trainer, I would definitely check out Elite and Tomas!
View full profile
Elizabeth Feinstone
(6 reviews)
Alexa Chicarell
Elizabeth is one of the most well rounded trainers I've worked with. She is always on time, has workouts planned that challenge me but also work with my goals and capabilities. She also stays very focused and keeps me going throughout the sessions. Highly recommend her as a serious trainer!
View full profile
Hector Ortiz
(5 reviews)
Hector is a very talented, professional and educated personal trainer. He is gifted in anatomy and physiology and will explain why certain exercises are being done. I've trained with him for over 5 years and will continue to train with him.
View full profile
Corey Cardone
(4 reviews)
Without Corey's proper training I would not have been able to get over the obstacles in my life that stopped me from being a healthy and fit human being.
View full profile
Jason Schlaffer
(4 reviews)
Jason Schlaffer is one of the best certified personal trainers in the health fitness industry. He is a dedicated and caring trainer who wants to help clients succeed and meet their expectations and goals. Jason is a good listener to his client's needs. His workouts are on the cutting edge, coupled with his many innovative ideas. If anyone wants to succeed and reach for the stars, in working out, then Jason is your man!
View full profile
Linda Juranich
(4 reviews)
I've been working out with Linda for over 6 years and I have never felt better. She has me in great shape and, best of all she, modified my workouts when I was having back issues. I never felt I had to miss a class because my back was sore. She knew alternative exercises that allowed me to work my legs and arms without straining my back. That was so important to me. Also, she explains about nutrition and what is best to be healthy and have energy, not just how to diet. I used to think I wanted to be skinny but I now realize that I want to be healthy. My work outs with Linda have changed my life and have become an important part of my weekly routine. I find myself organizing my life around my workouts because they are so important to me. Linda is one of the most positive people I know and I am so lucky to have found her!
View full profile
Patrick Murray
(4 reviews)
Patrick is a fitness trainer who is very knowledgeable and careful, taking into account a client's condition and needs. I came to him after a series of accidents and injuries over several years that left me weaker and bereft of the fitness I once had. He has provided me with a broad spectrum of stretches, core and resistance exercises that address the need for overall strength and flexibility. After several weeks of training and exercise, I feel stronger and more confident. I am grateful to him for his knowledge and patience, and I would highly recommend him.
View full profile
FYT's Featured New Jersey Personal Trainer
Carol Michaels
Carol Michaels MBA ACE ACSM is the founder of the Recovery Fitness® a exercise program, developed to improve the recovery from cancer surgery and treatments and osteoporosis. Carol is an award winning Exercise Specialist and consultant, and is on the board of numerous health organizations. She received her degree from the Wharton School of the University of Pennsylvania.

Physical activity will improve your quality of life, health, self-esteem and confidence. Carol's exercise programs are created in a way that is enjoyable, effective, and fun. Exercise not only improves your health – you will look better too!

Carol Michaels is a nationally recognized leader in the fitness industry. She is a health and wellness expert with more than 20 years experience who inspires the best in others. She is known for her unique, creative, and fun exercise programs.

Carol is a speaker for corporate wellness programs, fitness organizations, health related organizations on fitness and health issues. She has appeared on health related radio and television programs, and developed and produced two DVD's. She created the Cancer Specialist Recovery course in partnership with the National Federation of Professional Trainers. Her book, Exercises for Cancer Survivors, is a fantastic resource for anyone undergoing cancer surgery or treatments.
THESE THINGS COST ABOUT THE SAME AS A PERSONAL TRAINING SESSION
There are splurges and necessities. All of the below items are similar in price to a training session but won't make you feel half as good. Invest in yourself!
MOVIE TICKETS & POPCORN FOR TWO
DINNER OUT AT A RESTAURANT
More New Jersey Personal Trainers
The New Jersey FYT Difference
Find Your Match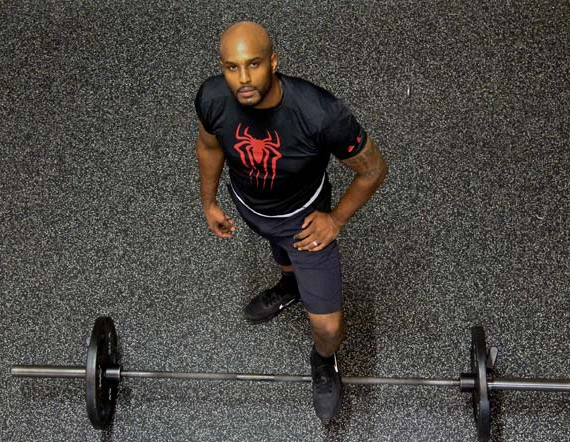 Our approach is different. We recommend personal trainers in New Jersey based on you. Your goals. Your schedule. Your location. Your lifestyle. After all, this is personal training.
Find Your Match
Train In-Home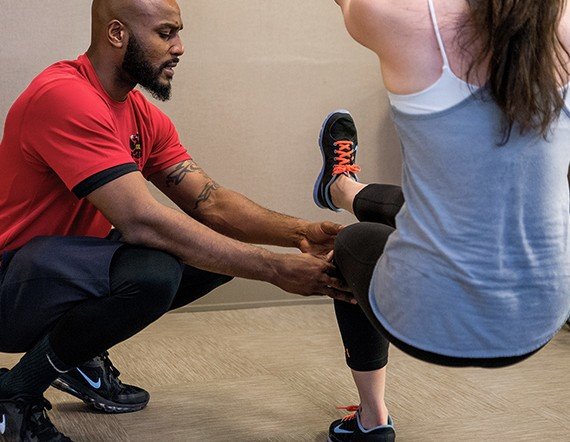 Our trusted and vetted New Jersey personal trainers will meet you at your home, office, hotel or at the park. Schedule when and where it's most convenient and comfortable for you. And we even bring all the equipment.
About In-Home Training
Train With Friends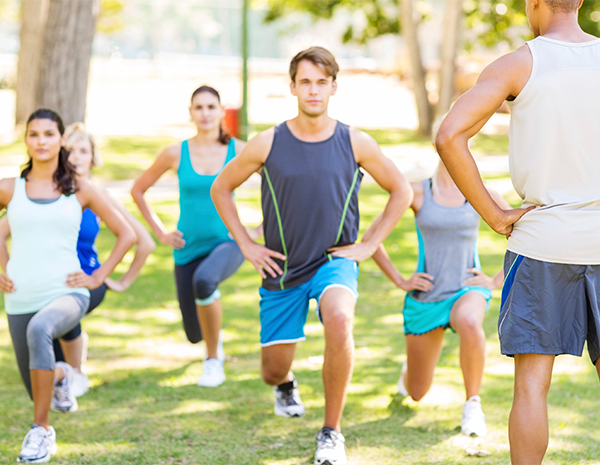 Train with a partner or up to 5 of your friends with Partner & Small Group Training session options. A New Jersey personal trainer comes right to your door! Split the cost, have fun, and bring new meaning to the phrase "squad goals".
About Partner & Small Group Training
Train at Top Gyms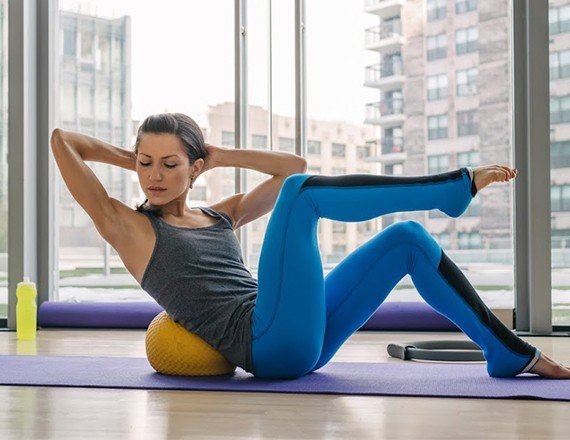 We've partnered with the best personal training gyms in New Jersey so you can train at the top gyms and studios in the city. You never need a gym membership to book a personal training session.
Simple & Affordable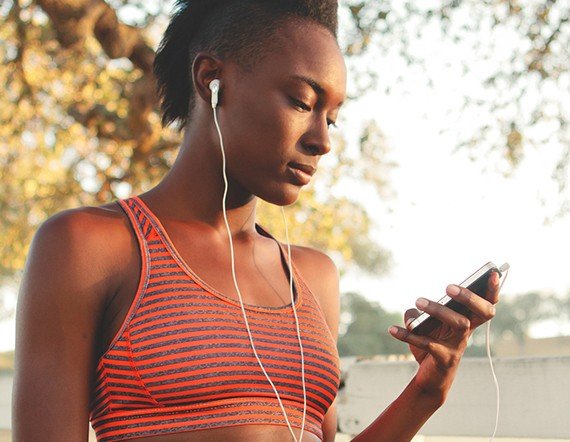 Search, schedule & pay for personal trainers in New Jersey all from your desktop or mobile device.No sales pitches and no back and forth. No memberships. No contracts. No expensive packages.
Trusted & Secure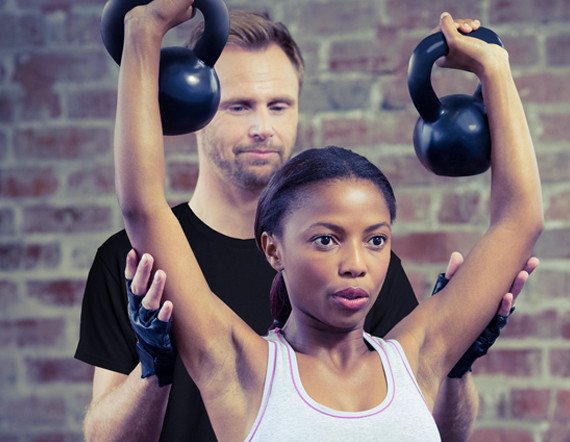 Pay securely and train safely with a vetted and insured New Jersey personal trainer.
Previous
Next