Ann George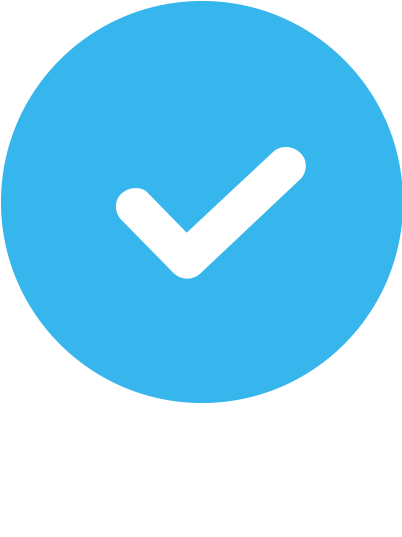 Verified
12 Reviews
About Ann
Your health is your responsibility, but that doesn't mean you have to do it alone . I provide the guidance, structure and oversight needed to help you obtain your fitness goals whether It is to loose weight , tone up, build muscle ,which all lead to living a healthy life style . I will highly motivate you to achieve what ever goal you are looking for , your results are my business , let's get started today and make those dreams a reality
My favorite client story
My client Patti was in physical therapy for over a year for sciatic pain from lower back to left leg pain , when her son saw my training techniques and my clients how they all looked he bought his mother 10 sessions which actually saved her health . Patti had know idea she lost so much strength in her legs until she trained with me , we found out her one leg lost almost 3 inches in width and 2 inches in height because they were not strengthening her legs they used know weights just all body weight excercises her legs were left with 80 year old brittle atrophy legs at 55 years old ,6 months later Patti's legs are stronger then ever and she went and got an insole to correct the loss of height in her one leg which also helped with the sciatic pain , her hips are now the same size know more pain
My favorite quote
make Sure your worst enemie is not living between your two ears
My training philosophy
Build muscle burn fat ,out come strong healthy physic
My training experience
I been weight training since I was 24 I am now 57 I am the same size I was back then size 7
150 pounds ,except I am stronger and more fit then I was 20 years ago
Areas of Expertise
Strength Training

Weight Loss

Flexibility and Mobility

Muscle Gain

Posture

TRX

Cardiovascular Conditioning

Corrective Exercise
NCCA Accredited Certifications
ISSA Certified Personal Trainer
Additional Certifications
TRX Certified RIP Trainer, Prenatal/Postnatal
Education
Bachelor's Degree in Health and Science
Who I Especially Like Working With
Bariatric, Beginners, Bodybuilders
Medical Conditions Experience
Addiction, Anxiety, Bone/Joint Injury, Depression
129 Bloomfield Ave
Verona, NJ 07044
No Gym Membership Needed!
150 Union Ave
Rutherford, NJ 07070
Session Surcharge: $0
No Gym Membership Needed!
In-home, Outdoor or Virtual Training
Session Surcharge: $0
Ann is an amazing personal trainer!!! She is helping me get my confidence back!!! Thank you for your expertise and motivation!
I was just looking for help with motivating myself to work out but Ann has been able to help me change my entire perspective on getting and staying healthy. She's taught me how to weight train properly to the point where I look forward to working out! She also has helped me change my eating habits by explaining how the metabolism works and what's required to keep it going. She's wonderful at motivating you to stick with it and then the results you see are additional motivation! She makes your success her personal objective - working with her has been amazing!
Having Ann as my personal trainer is one of the best parts of coming to the gym. I look forward to seeing her, she pushes me to do things that I would not have done on my own. We always train hard and the days after training and before training Ann always checks in to see how I'm doing. I love working with Ann one of the best decisions I've made to help myself! Thanx Ann
Ann is a highly effective trainer and a lovely person. I train with her three days a week. Her routines are rigorous — some of the most challenging that I've ever done — And I still look forward to all of my workouts with her. Unlike other trainers, every time I see her she asks what I ate and what I've been doing for cardio routines; she makes sure I stay-on my meal plans and the natural supplements that she recommends. She's given me the results that I was looking for and has kept me on track; I've surpassed my personal goals. I highly recommend her!
I worked with Ann to help me get in shape for my wedding. I wanted to shed some ponds and tone up so that I would feel confident and comfortable in my wedding dress. My sessions with Ann were fun and I looked forward to our weekly trainings. She challenged me , kept me motivated and always made me laugh! Most importantly, I was able to walk down the aisle feeling and looking my best - thank you Ann!
I started having Ann train me to work around a shoulder injury that I had. I am an experienced bodybuilder with 40 years of training under my belt. I knew every exercise there was to do, and tried them all, but still my injury lingered. Ann brought a whole new approach and new way of thinking to my training. Her experience in the medical field and knowledge of how muscles work under strain triggered an entirely new way of training for me. Yes she had me doing the movements I was familiar with, but incorporated an entirely new way of how to approach each set. Ann devised a well thought out, very advanced routine for me, and my muscles were once again pumped and exhausted at the end of a session. However there was no pain and my mobility improved dramatically. In my years of training at top flight gyms, I've seen all kinds of personal trainers. I have complete confidence in saying Ann is truly among the best.
I have worked with Ann for several months now and I can vouch for what Erica D. says about Ann's view of the whole picture. If you hire Ann as your trainer, you will get a fantastic, professional trainer, but you really get a great friend who is concerned with your progress and someone who cares about your general health. I came to Ann at a time when I was feeling rather low about myself, thinking maybe some exercise would help, but working with Ann is sort of like getting a perspective overhaul- she gives you the motivation you need to believe in your OWN capabilities and the nutrition and workout knowledge to make it all possible. I'm happy to say since beginning with Body by Ann George, I have lost over 20 pounds and gained significant muscle strength! This is because Ann creates a healthy, and easy-to-follow diet plan for you right away and a weekly workout routine tailored to only you. I would recommend Ann!
Ann is an amazing trainer. She really works hard to keep my workouts fresh and different. Ann communicates with me to adjust my workouts and diet in order for me to get the best results based on my needs. I have only been with her for four months and I feel and see the change that she has made to my life. Amazing! :)
What I value most in Ann's approach is her view of the complete picture. She has a vision that she crafts for each individual client - there is no cookie cutter workout or diet - everything is carefully constructed and tailored to meet my specific needs. She establishes benchmarks to make it easy to set realistic goals, but more importantly, she is exceptional at motivating, encouraging and communicating every step of the way. Ann does not stop working after my session is over. She checks in on me throughout the week, sends me workouts and meal ideas and is always available and reachable if I have questions or concerns. I watch other trainers at the gym put their clients through the same exercise routine week after week, but Ann understands that the worst workout program is one that gets stagnant. She sends me variations on exercises, working different muscle groups, combining machine and free weights and integrating cardio and dynamic exercises that are challenging, interesting and have me leaving the gym with a rewarding feeling. All you need to bring is a determined and committed attitude and Ann will help you do the rest. She's the real deal.
Ann is more than a trainer. She is an exceptional person. She sees the good in every person and situation first. Ann's experience and knowledge stands alone. She motivates her clients mentally, spiritually, and physically to achieve what they didn't think was possible. If you work hard consistently with Ann she will change your life. She is a true professional.
Ann is absolutely wonderful to work with. The program she designed for me is always challenging and has produced great results so far. I always feel safe trying new exercises as she takes her time to explain the exercise and show me proper form. Also, she's super fun!
I've training with Ann for a couple months now and this is the first time that I actually see results ..she is not only a trainer, she is a friend who cares about you and your well-being.. she is constantly checking up on my eating always giving me tips of what to do if I get hungry .. she is really making a difference in my life .. I feel great, I've lost weight, my body looks different, I get a lots of compliments from my friends and family.. Thank you Ann you are the best.
Are you a trainer?
Get new clients. Change lives.